Pomelo, Southeast Asia's leading omnichannel fashion platform, today announced plans to expand its retail store network across the region. As part of a multi-market retail strategy, Pomelo will be expanding into two new international markets over the coming months, bringing its omnichannel experience to Indonesia and Malaysia. The brand will be opening its first store in Jakarta at Central Park Mall in November and plans to open its first store in Malaysia in the first quarter of 2021.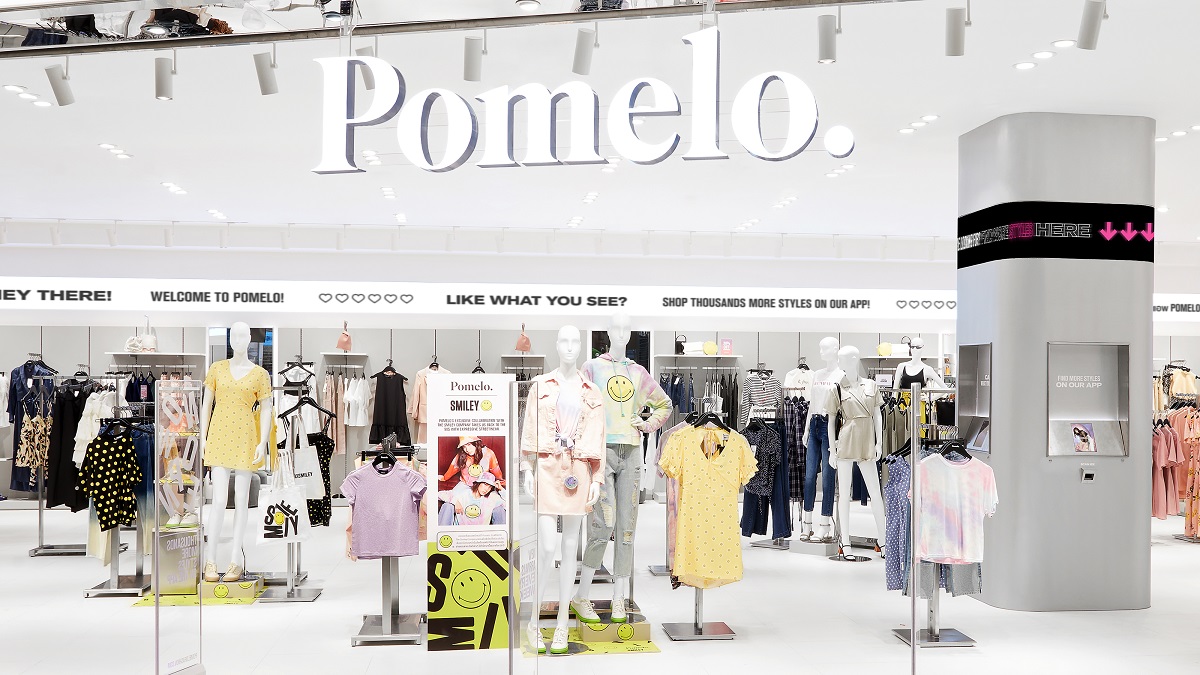 In addition to entering the retail space in Indonesia and Malaysia, Pomelo is also expanding its existing offline presence across Thailand and Singapore. The brand recently unveiled its latest retail stores earlier this month at The Mall Ngamwongwan and Terminal 21 in Bangkok. These new retail locations will be followed by stores in other popular shopping locations in Bangkok: Fashion Island, Mega Bangna, and Siam Center. Including its two most recent stores, Pomelo plans to open a total of 5 Bangkok stores in the span of two months. The addition of these locations further strengthens Pomelo's retail presence in Thailand; its rapidly growing offline footprint is set to reach 20 stores by the end of this year. Pomelo is also opening a new store in Singapore at NEX in November, demonstrating the brand's commitment to increasing the number of physical touchpoints to enhance the customer journey for its users. This will be Pomelo's second store in Singapore, with the brand having previously opened a flagship store at [email protected] last year.
As part of Pomelo's strategy to leverage its technological capabilities to differentiate itself from other fashion retailers in the region, Pomelo offers customers a shopping experience that seamlessly transitions between online and offline. Previously known as Pomelo Pick Up, Pomelo's Tap Try Buy service lets customers order items online through the Pomelo app or website, select a Pomelo store or Pomelo Partner location to try on their selected items, and only pay for the ones they want to keep. Pomelo currently has over 100 Pomelo Partner locations; Tap Try Buy orders make up almost half of Pomelo's online orders, with this percentage continuing to increase during Covid-19. With this in mind, Pomelo's decision to rebrand the service to Tap Try Buy reflects growing consumer demand for the feature as well as the brand's objective of increasing online-to-offline adoption. The revamped Tap Try Buy branding is featured in its two most recent stores, The Mall Ngamwongwan and Terminal 21, and will be rolled out across new Pomelo stores going forward. In addition to Tap Try Buy, the continued growth of Pomelo's retail footprint also allows customers to experience a variety of other in-app features, including "in-store mode", which gives customers the option to pick up and pay for their orders directly, book a fitting room through the Pomelo app, and receive updates on their queue status.
"Creating a seamless omnichannel experience has always been at the core of what we do at Pomelo, and it's what allows us to continue expanding our retail presence at a time when other brands may be doing the opposite", said Anders Heikenfeldt, Pomelo's Chief Retail Officer. "With Tap Try Buy, we've been seeing a huge increase in user adoption, especially as Thailand started to ease lockdown restrictions. For us as a brand, this emphasised the importance of opening more physical touchpoints to both engage with our existing customers as well as enable new shoppers across the region to experience our unique omnichannel approach."