In 2018, Pomelo launched 'Purpose by Pomelo' making it Southeast Asia's first fast-fashion brand to introduce a sustainable collection. Due to the widespread success of Purpose, Pomelo has launched three new sustainable collections this past year. Every Purpose collection is designed to address a particular sustainability issue, thus adopting a different eco-friendly practice each time. The latest Purpose By Pomelo collection, launches August 5th on POMELOFASHION.COM, with a mission to change the way fast fashion impacts the planet.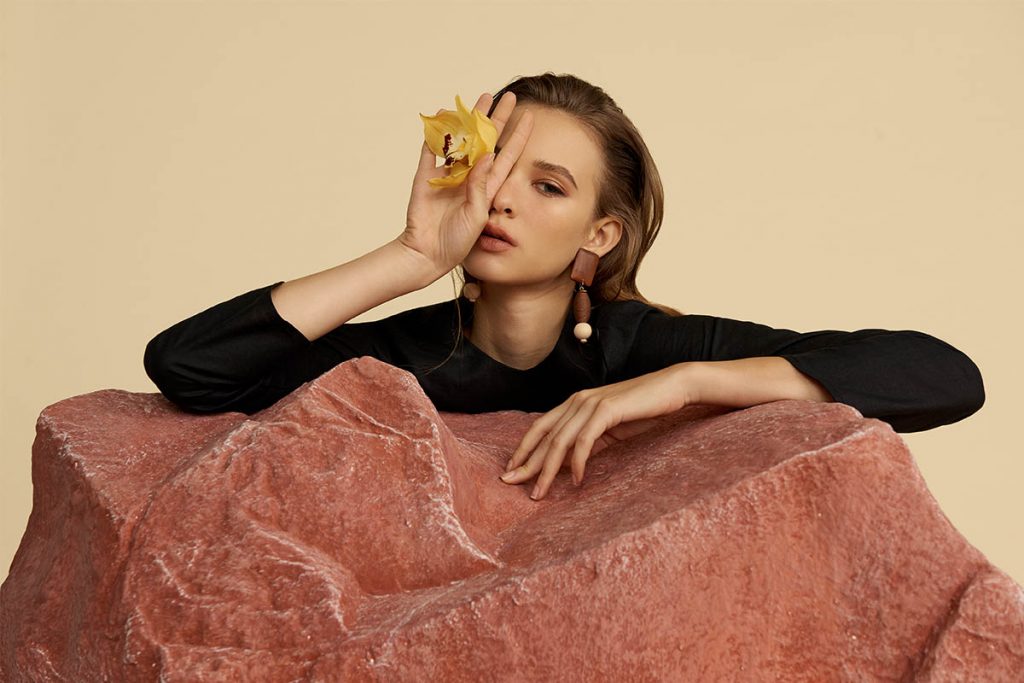 With the environment in mind, Pomelo aims to reduce its carbon footprint by collaborating with EcoMax, one of Asia's few suppliers of Recycled PET material, made from used plastic bottles. Inspired by safari styles, the twenty-nine piece collection ranges from versatile tops and bottoms to relaxed dresses - all in soft, neutral shades from camel to khaki green. Crafted from RPET and organically-sourced fabrics including linen, cotton, and natural dye, it aims to reduce the fashion industry's impact on natural resources.
One of the many ways to tackle environmental issues is by changing the way clothes are made, used, and disposed. To complete the entire experience, Pomelo customers can drop-off their old clothes at Pomelo [email protected] Exceptionally, Pomelo now offers all customers a chance to make a donation from the comfort of their homes. Customers can book a free donation pick up service for up to 3 kg. of their used clothing on the Pomelo App for a period of one month starting August 5th until September 5th, 2019. After September 5th, the free donation pick up service will be given to first-time Purpose shoppers in Thailand, Singapore, and Indonesia only. An alternative option for customers who want to contribute even further to the cause, is to donate in person at Pomelo's partnered drop-off locations.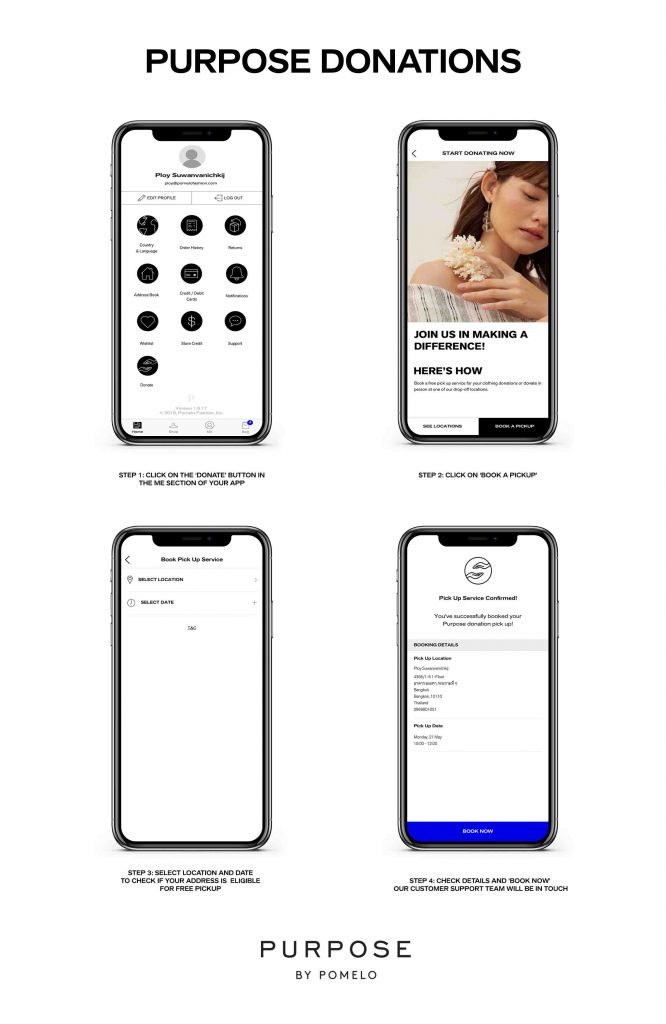 "Purpose By Pomelo has led the way for the fashion industry in the region to adopt environmentally-friendly practices through sustainable materials and processes. With this launch, we are hoping to make an even bigger impact by providing all Pomelo shoppers an opportunity to start their recycling journey using our free pick up service. We're very excited to continue bringing innovation to this very important topic," said David Jou, Pomelo's CEO.
Starting at SGD 34, Purpose is conveniently available to shop at [email protected], POMELOFASHION.COM, or on the Pomelo iOS and Android Apps from August 5th.