Pomelo expands its omnichannel shopping experience, with its newest store opening on Orchard Road at [email protected] Launching June 12, the largest Pomelo store in South East Asia to date allows customers the best of both worlds with over 8,000 products to explore in-store and a dedicated area for Pomelo Pick Up, a one-of-a-kind shopping experience for online and offline customers.
Additionally, the store provides innovative tech-enabled features including a virtual system for customers to pick up their orders and book fitting rooms. The innovative Pomelo Pick Up concept follows 3 easy steps: 1) Select your favorite items online, 2) Try on at any Pomelo Pick Up location, and 3) Only pay for the items you love. This not only offers convenience for women who are constantly on the go, but it also minimizes the hassle of making returns.
Enhancing the overall customer experience with the latest technology, Pomelo [email protected] introduces self-service kiosks in its store. The user-friendly kiosk allows customers to easily pick up their order and book a fitting room in no time. Pomelo will also be debuting 'In-Store Mode' for the first-time ever in Singapore on the Pomelo App, allowing customers to book their fitting room, pick up their orders, and browse Pomelo's entire catalog in just a few easy taps.
Additionally, 6,000 sq. ft. store carries Pomelo's full assortment across various product lines, ranging from the brand's sustainable collection, Purpose, seasonal collections such as Ramadan, Chinese New Year, and Holiday, to more everyday lines with Workwear, Occasionwear, Modest Wear, and Sportswear. For shoppers looking for assistance, Fashion Advisors are available on-site to assist them in finding their favorite looks, help with fitting room bookings, and any other support they may need.
To accommodate the high volume of shoppers without compromising their in-store experience, the flagship store includes 14 spacious fitting rooms. One of which is significantly larger than the rest is wheelchair-accessible, and specially designed for mothers with strollers to have a seamless shopping experience. Customers will also no longer need to queue for a fitting room, as they can conveniently book their fitting room using one of the three in-store kiosks or on the Pomelo App, and browse the store until their room is ready. Customers who only wish to pick up their order are also guaranteed a hassle-free shopping experience as they can directly scan their Pomelo ID QR code at the kiosk, and proceed to the Fast Lane to receive their order.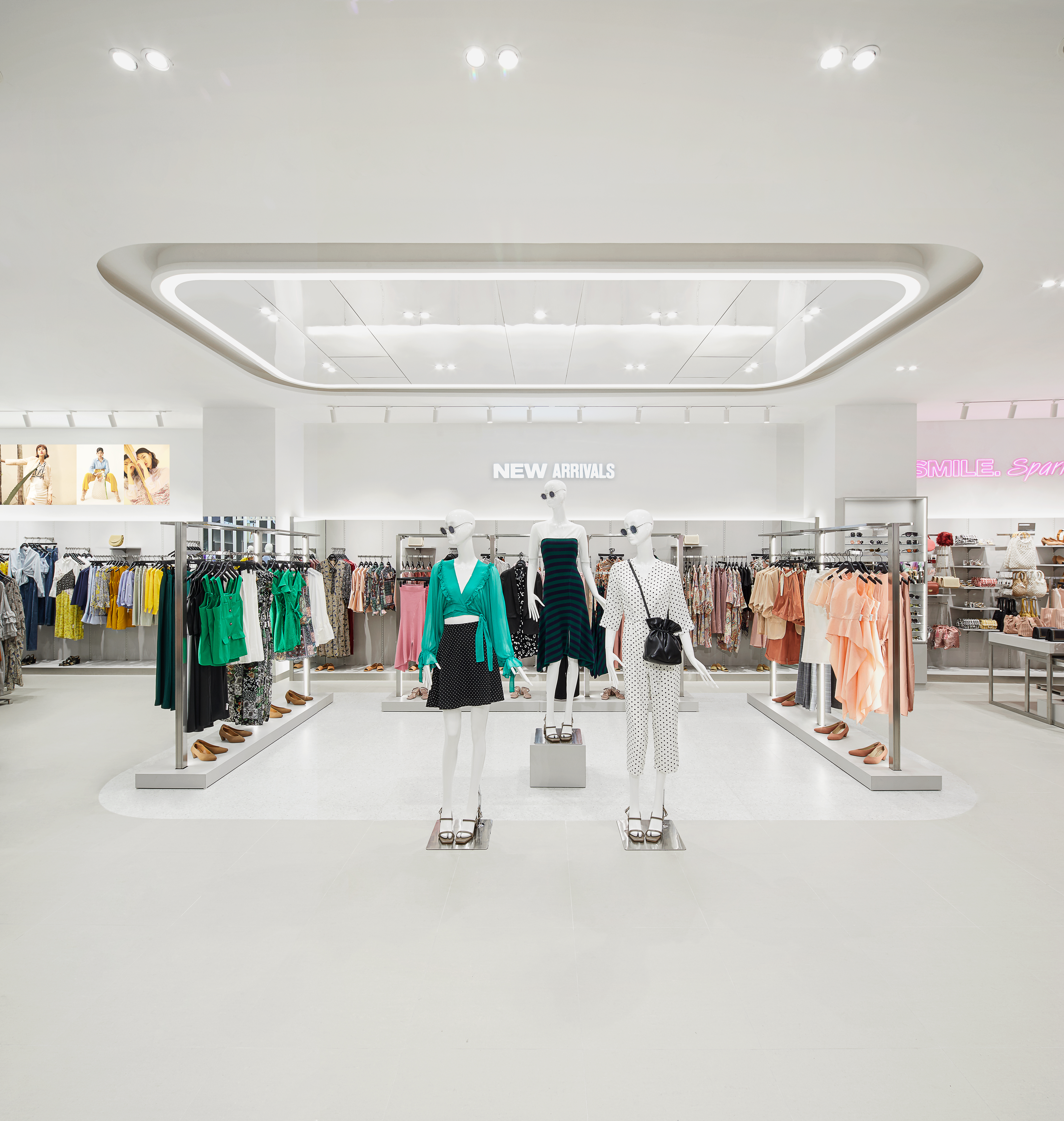 To celebrate the launch of Pomelo [email protected], Pomelo is offering an exclusive promotion for all fans from June 12 - 16, 2019. Shoppers are simply required to download the Pomelo App and sign up for an account to enjoy 30% off their entire purchase. Customers will also receive an exclusive tote bag with every purchase.
Better yet, Pomelo will be giving the first 350 shoppers in line at the store, gift vouchers worth up to $300 SGD from 10 AM on June 15, 2019. The first 50 in line will receive a voucher of $300 SGD, the next 50 will receive a voucher of $100 SGD, as for the remaining customers will receive a voucher of $50 SGD.
Lastly, Pomelo will be giving DBS and POSB cardholders 20% off their entire purchase, with minimum spending of $60 SGD from June 12 - August 12, 2019.