● PropertyGuru leads in the market with DDproperty.com and these acquisitions will strengthen PropertyGuru's service of the Thai primary property market
● Property seekers to benefit from PropertyGuru's market-leading solutions and innovation
● Agents and developers will enjoy larger reach and easier access to home buyers
● PropertyGuru also acquires iProperty.com.my and Brickz.my in Malaysia, strengthening its leadership position in this market
● REA Group to become shareholder and take a seat on PropertyGuru Board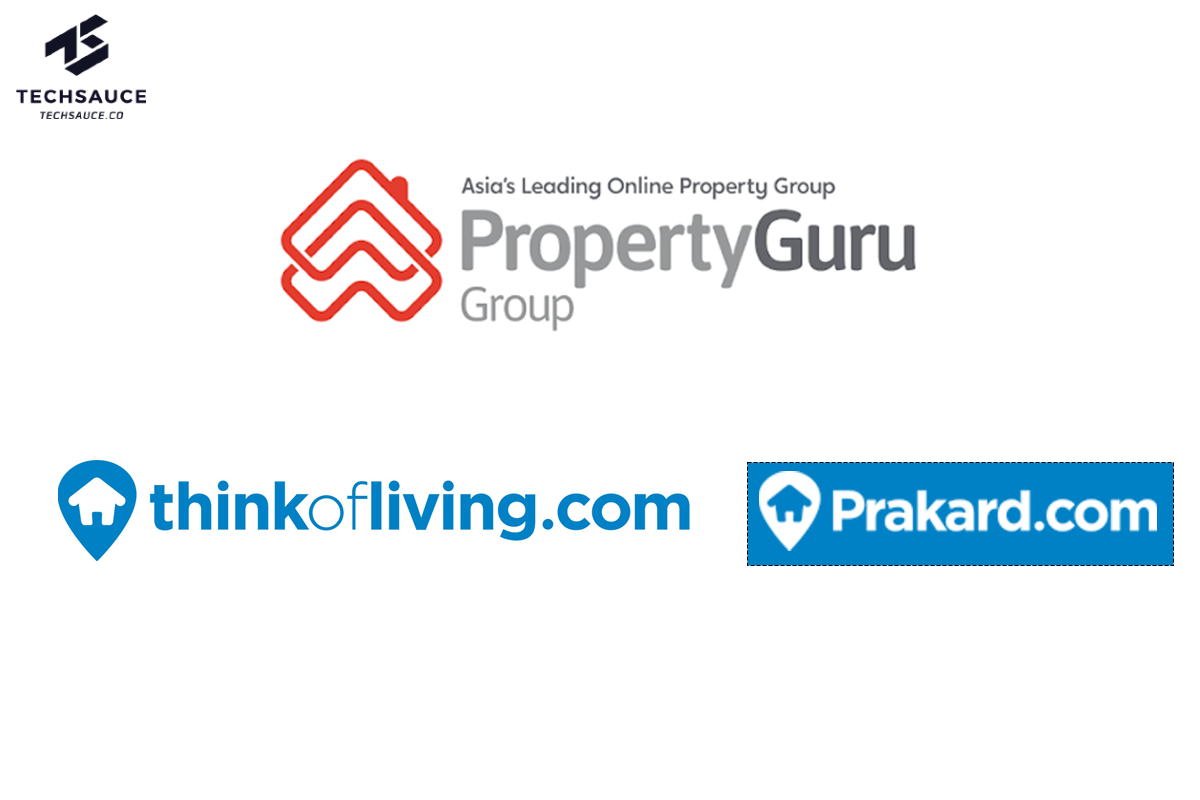 PropertyGuru Group ('PropertyGuru' or 'the Group'), Southeast Asia's leading property technology ("Proptech") company, that operates leading property marketplace DDproperty.com, today announced they have entered into an agreement whereby PropertyGuru will acquire all of the shares in REA Group's operating entities in Thailand and Malaysia, which operate thinkofliving.com and Prakard.com in Thailand and iProperty.com.my and Brickz.my in Malaysia. As part of the agreement, REA Group will receive an 18% equity interest in the enlarged PropertyGuru Group and appoint a Director to the Board. The transaction is expected to close in July 2021.
The acquisitions underpin PropertyGuru's strategy of being the No. 1 PropTech Group in Southeast Asia. The addition of these businesses will bolster PropertyGuru's ability to provide consumers with transparent and easy access to the most comprehensive set of data, insights and services to support homeownership aspirations in Southeast Asia. They are also in line with PropertyGuru's stated intent to become the "Trust Platform" for the property ecosystem: A platform that connects Southeast Asia's property markets into an efficient ecosystem that builds trusted relationships between agents, consumers, developers, valuers and banks by driving greater transparency and efficiency.
Through DDproperty.com, PropertyGuru has been present in Thailand since 2011 and is known as Thailand's No. 1 property marketplace which helps three million people every month in the country to find their dream home. Leveraging the Group's large base of customers, these new investments by PropertyGuru into Thailand will enable for greater innovation and wider inclusion of Thai property agents, developers and financiers in the Southeast Asian property ecosystem.
Hari V. Krishnan, Chief Executive Officer and Managing Director, PropertyGuru Group, said, "This acquisition is a key milestone in PropertyGuru's history and is an exciting opportunity to bring thinkofliving.com and Prakard.com into our Group and demonstrates our commitment to the Thai market.
We welcome the teams who have built thinkofliving.com and Prakard.com as they join our team of Gurus. In the weeks and months ahead, we will work closely as a team and put in place a strategy that will enable us to provide the best solutions for Thailand and take Proptech to new heights here," concluded Hari.
Owen Wilson, Chief Executive Officer, REA Group, said, "We are excited about the opportunity to bring these great businesses together. REA and the PropertyGuru team share a similar vision of the incredible opportunities in the region. Joining with the PropertyGuru Group creates new opportunities for collaboration and access to a deeper pool of expertise, technology and investment. It positions these already strong brands well to accelerate the next wave of Proptech innovation in Southeast Asia," concluded Owen.
Thinkofliving.com continues to be the leading trusted review site for consumers researching the Thailand primary property market. Continued investment in platform optimisation has resulted in the delivery of overarching performance enhancements. This has included an improved consumer experience, delivering organic audience growth and enhanced value for Developer customers. Most recently, in response to overcoming COVID-19 restrictions, thinkofliving.com launched its new product offering, Fast Deals, which enabled developers to promote their available properties and connect directly with property seekers.
Kamolpat Swaengkit, Country Manager, DDproperty.com, said, "We are excited to welcome thinkofliving.com and Prakard.com to our Group. These brands will allow us to deepen our servicing of the primary property market in Thailand, complemented by the market-leading solutions for the Thai resale market through DDproperty.com. We look forward to making our regional expertise available to the consumers and customers of thinkofliving.com and Prakard.com and offer greater visibility of the whole Thai real estate market to all stakeholders."