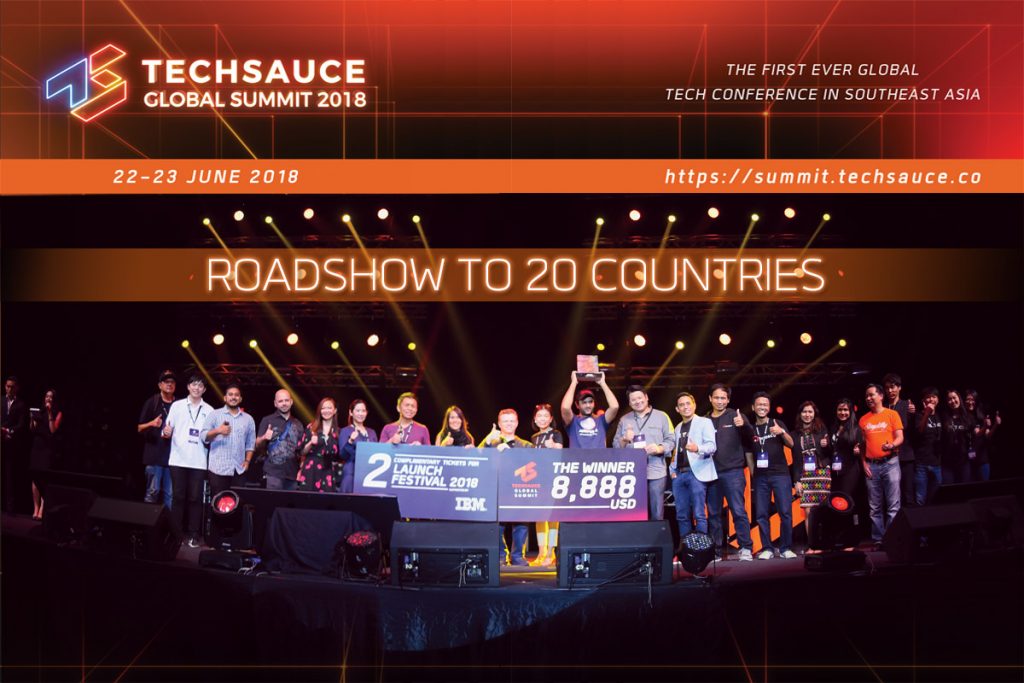 Ready, set, go! The official roadshow to Techsauce Global Summit 2018 set to take place June 22-23, 2018 in Bangkok has already begun its journey to 20 countries to get the best of the best startups throughout the world. 
This year Techsauce aims to double last year's attendees of 5,000 to 10,000 and globalize the event to include more than 30 countries. Techsauce Global Summit has proven its main role in strengthening the ecosystem of Thailand and visiting countries and this year it looks to raise the bar with talks on technology and its role in investing in bitcoins, education, and agriculture.
The Asia-Oceania roadshow will filter out the best startups with a pitching contest in each country.  Winners will then be awarded two round-trip air tickets and accommodation in Bangkok for the global summit. On top of getting a booth of their own at the event at Centara Grand Convention Center, they are eligible in competing in the summit's pitching competition on the main stage.
Participating startups will be judged according to how suitable and disruptive their solutions are, how valuable is their market size, and how resilient they are in executing their implementing their strategy.
The roadshow has already picked up the first winners in the first leg of the tour in Shanghai. Partnering with TechCrunch China and Technode, the technological information platform giants of China, Techsauce presented the first award on 28 November 2017. The winner was Blue Sky Lab, who presented a breakthrough product to counter the chronic air pollution in mainland China. Their product ATMOBLUE is a smart portable air purifier that claims to provide 98 percent protective performance with its intelligent air system (iO2).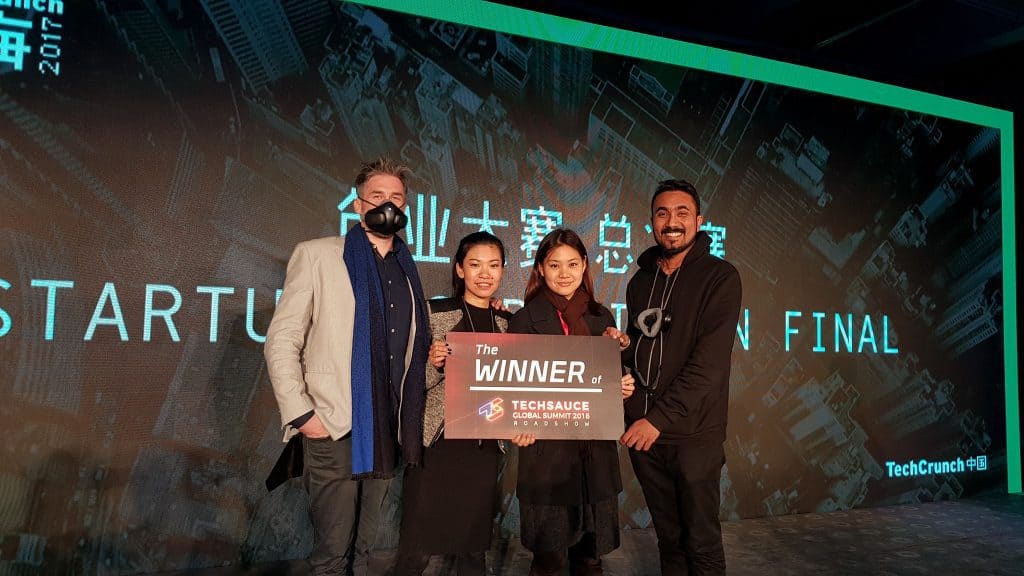 So if you think your startup has what it takes to stand among the best, here's a heads up on the roadshow's next stops, which now include the Oceania region. They are: Shanghai, India, Malaysia, Singapore, Japan, New Zealand, South Korea, Cambodia, Laos, Myanmar, Vietnam, Taiwan, Australia, Hong Kong, Philippines, Indonesia, Bangladesh, Nepal, Israel and Bangkok Thailand.
Techsauce is not only looking for winners of our pitching contest, but also those interested in partnering and networking with us. So get ready to meet and greet! For more information, contact us at summit.techsauce.co/roadshow
Grab a ticket : https://book.techsauce.co/summit2018/register?src=btn Startup Booth Reservation : https://goo.gl/J3Uni7