Reinforcing the success of its Moonshot Mission with investment in high-potential tech companies and startups around the world, SCB Group holding company SCB 10X marked yet another achievement by being listed as a top Corporate Venture Capital (CVC) investor on the "CB Insights State of Fintech Global 2021" report published by CB Insights, a global analytics platform for venture capitals and startups. Being Thailand's first company to be listed in the top ten global CVC rankings, SCB 10X was ranked second in Global CVC investing in Fintech startups and eighth among global CVC. The international recognition will allow Thailand to attract new investment and innovation opportunities.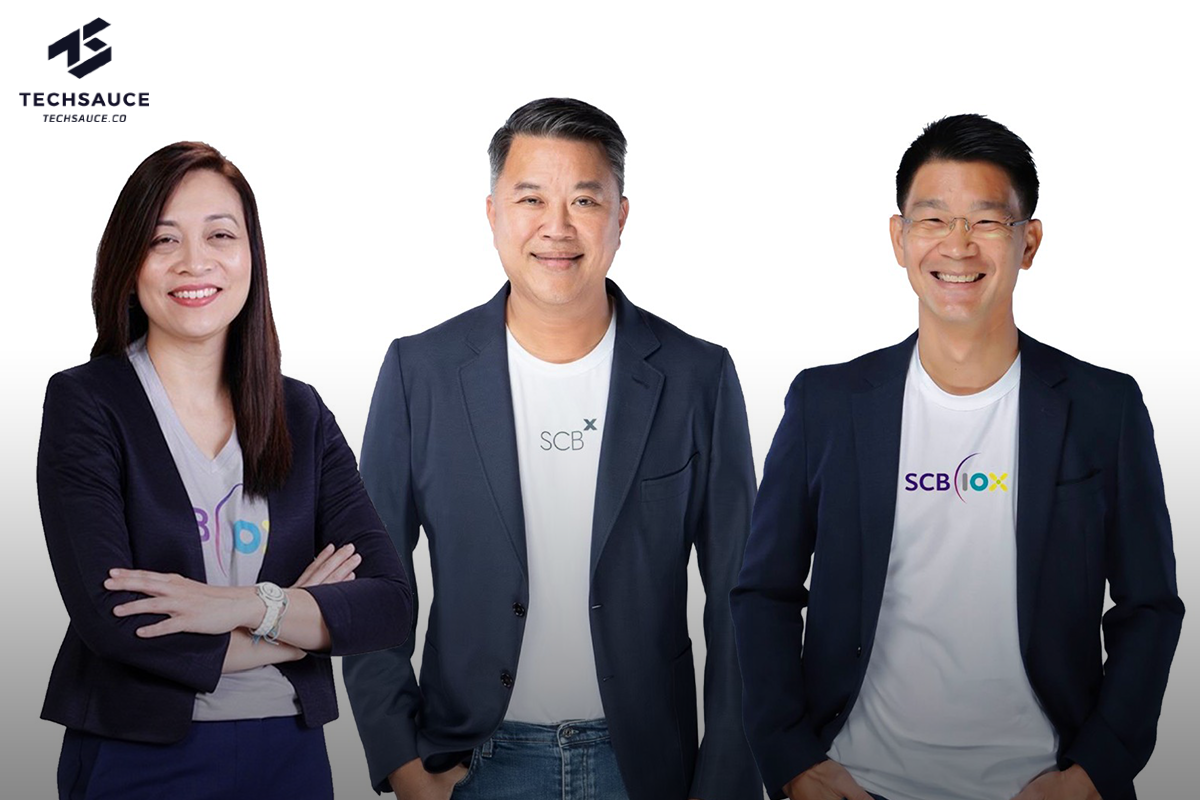 Speaking about this global recognition, Siam Commercial Bank CEO and Chairman of Executive Committee and SCBx CEO Arthid Nanthawithaya said, "The SCB Group is delighted and proud that SCB subsidiary SCB 10X has achieved another key milestone with its operations being listed by CB Insights among leading Corporate Venture Capital (CVC) investors. This year, SCB 10X ranked second in Global CVC investing in fintech startups and eighth in the global CVC category, making it the first Thai company to rank among the top ten Global CVC investors. The award recognizes SCB 10X's international investment potential and ability, as well as its outreach to high-potential technology companies and startups. This will pave the way for future investment opportunities and innovations in Thailand."
Siam Commercial Bank President and SCB 10X CEO Dr. Arak Sutivong said, "SCB 10X focuses on investing in new businesses driven by digital technology, either on its own or in collaboration with strategic partners. Such investment will help create innovations and enable the SCB Group to strengthen its technological capabilities, while also creating value from new businesses, thereby replacing obsolete businesses and increasing the SCB Group's exponential and sustainable growth. SCB 10X's investment in high-potential tech companies and startups around the world will help the SCB Group bridge and build a global network of technology alliances. This will increase the possibility of business expansion and drive the SCB Group to its goal of becoming a regional and global financial technology group with a market capitalization of more than 1 trillion baht and a customer base of more than 200 million."
SCB 10X Chief Venture and Investment Officer Mukaya Panich noted that, "As part of its "Moonshot Mission" to create long-term value through investing in high potential tech startups globally, SCB 10X focuses our investments on disruptive technologies, such as fintech, Blockchain-related to financial services, digital assets and Web 3.0. These are areas with unlimited growth opportunities. We have invested in over 40 high-growth tech startups around the world. In addition to venture capital funding, SCB 10X has also participated in strategic investments with partners to bring their technological capabilities to build businesses for the financial world of the future. Furthermore, SCB 10X plans to set up a new 600 million USD (approximately 19.8 billion baht) venture capital fund, with Charoen Pokphand Group (CP) to invest in disruptive technologies such as Blockchain, digital assets, fintech, and other technologies with high growth potential worldwide. The new fund is currently going through regulatory approval."