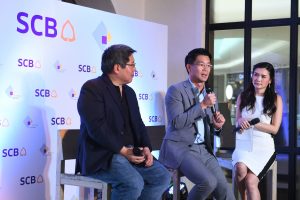 Siam Commercial Bank (SCB), through its FinTech investment arm Digital Ventures Co., Ltd., today increased its corporate venture capital fund by USD50 million, bringing the fund's total capital base to USD100 million and making it the largest venture capital fund in Thailand. The bank also signaled a shift in focus from fund-of-fund investment towards more direct investment to support its digital transformation strategy.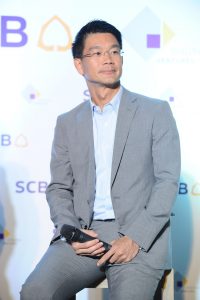 Dr. Arak Sutivong, Chief Financial Officer and Chief Strategy Officer, Siam Commercial Bank Pcl., said, "During the past two years, SCB has achieved significant investment milestones and established strategic partnerships with leading venture capital funds and startups. With this success, we have expanded our access to critical technologies. At present, we have engaged with over 800 startups and more than 60 venture capital funds in nearly 30 countries. This has provided us unparalleled opportunity to learn about, connect with, and invest in technologies ranging from blockchain to quantum computing to geolocation. Such technologies add tremendous value to our business operations and to customers, and play an essential role in SCB's digital transformation. Our past success has given us the confidence to double our venture capital fund size from USD50 million (1,750 million baht) to a total of USD100 million (over 3,000 million baht)."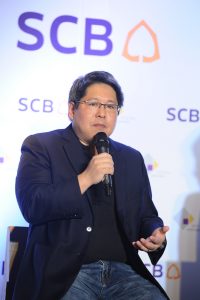 Mr. Polapat Arkkrapridi, Managing Director, Corporate Venture Capital, Digital Ventures Co., Ltd., said, "The increased capital base will allow us to continue sourcing and investing in technologies vital to SCB's transformation strategy and innovation initiatives. Such innovations will address new business challenges and open up new opportunities for us to introduce groundbreaking products and services to the bank's retail and corporate customers."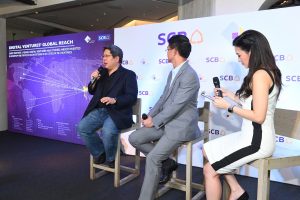 Since its inception in 2016, Digital Ventures has made strategic investments both in tech startups and venture capital funds around the world, including:
·       Golden Gate Ventures, one of the most recognized venture capital funds in Southeast Asia focusing on early stage startup investments.
·       Nyca Partners, a leading US-based Fintech venture capital fund that brings together the financial expertise of Wall Street and the technology prowess of Silicon Valley.
·       Dymon Asia Ventures, a Singapore-based venture capital fund specializing in enterprise fintech startups.
·       Arbor Ventures, a leading fintech venture capital fund based in Hong Kong, with coverage across Asia, North America, Europe, and the Middle East.
·       Ripple, a leading enterprise blockchain startup based in Silicon Valley. SCB was the first Thai bank to invest in, study and pilot cross-border payments over blockchain.
·       PulseiD, a geo-profiling service startup based in Hong Kong, offering business authentication solutions for enhanced security and customer engagement.
·       PayKey, a contextual payments startup from Tel Aviv, Israel, whose software tools enable users to send payments seamlessly via messaging platforms.
·       IndoorAtlas, a developer of geomagnetics-based indoor positioning technology from Helsinki, Finland. Digital Ventures leverages IndoorAtlas' technology in the "Chatuchak Guide", an application that serves as a digital storefront for vendors in Bangkok's famous Chatuchak Weekend Market, and enables shoppers to conveniently locate preferred shops and enjoy real-time special offers.
·       1QBit, a leading quantum computing software platform from Vancouver, Canada, with powerful fintech applications in investment risk optimization and cybersecurity.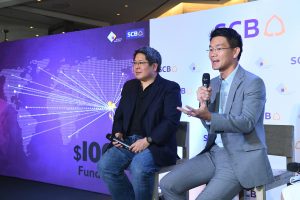 Digital Ventures' venture capital strategy has focused on building networks and relationships with key startups, leading venture capital funds, and fintech thought leaders around the world, and on promoting knowledge sharing with SCB management and corporate customers through its annual Faster Future Forum, as well as regular workshops and seminars.
Dr. Arak added, "Our investment policy encompasses both products and services, as well as technologies, such as AI, blockchain, cybersecurity, and data analytics. These technologies can be used to enhance the bank's services, especially in loans and risk management, SME and insurance. The fund increase is a significant step towards identifying new technologies that will benefit SCB and promote the development of financial innovation for better customer experience. The move also supports SCB's "Going Upside Down" strategy of enhancing the bank's digital capabilities and leveraging flexible business models suited for today's digital world. Over time, we are confident that this approach and portfolio of strategic investments will transform the country's banking industry, strengthen our economy, and enrich Thai society."