Siri Ventures reveals it has invested over 300 million baht in 2018 including its latest investments in Fifthwall, a giant venture capital fund from the United States, and two startups – Techmetics and Neuron – in last quarter of this year. In 2019, it plans to kick off "SIRI VENTURES Private PropTech Sandbox" for the first time in Thailand and allocates 600 million baht to scale up its investment in startups by focusing more on series A rounds or larger.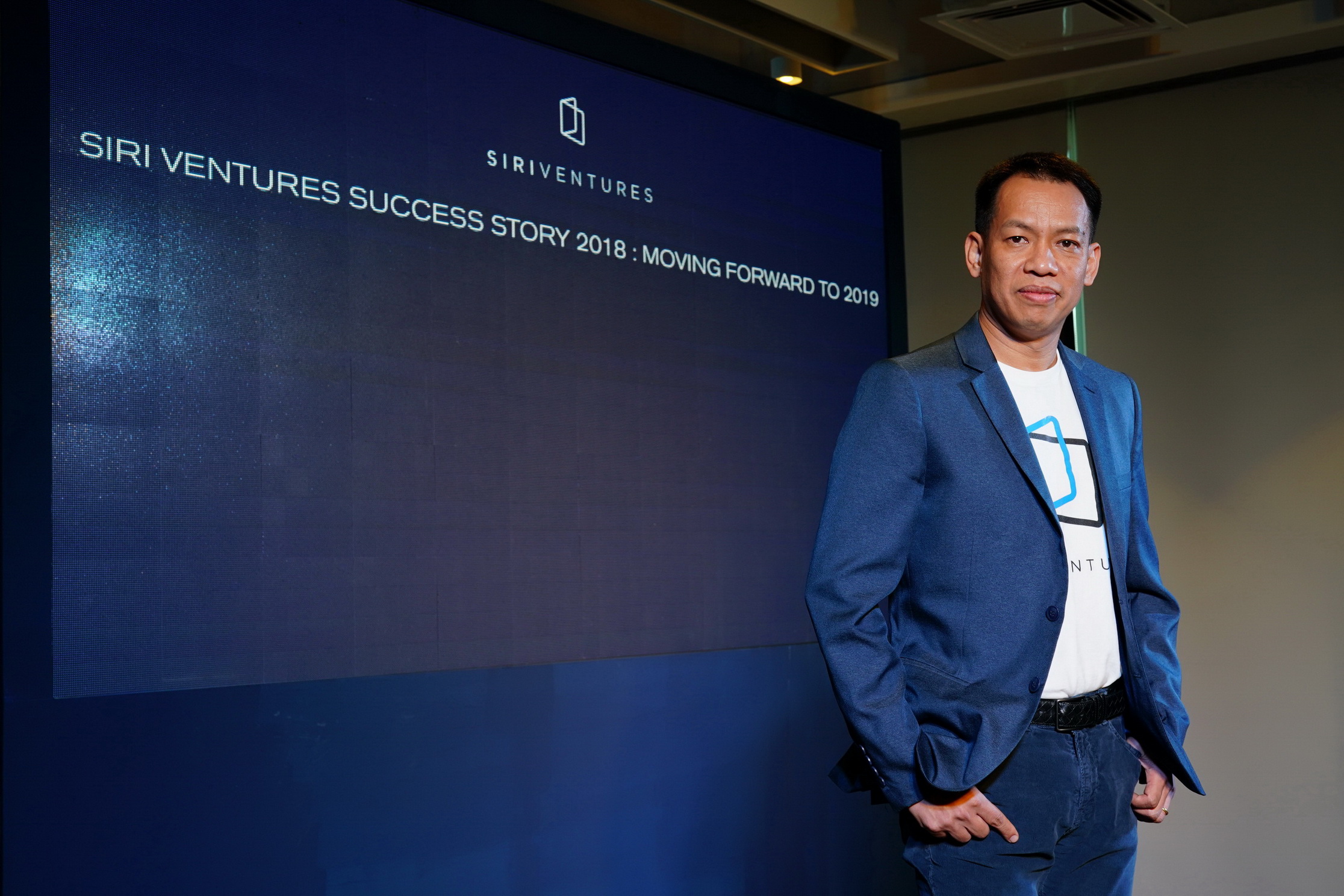 Mr. Jirapat Janjerdsak, Chief Technology Officer of SIRI VENTURES Co., Ltd, a joint venture between Sansiri Public Company Limited and Siam Commercial Bank that focuses on full-scale research and development of Property Technology (Prop Tech), said it plans to launch "SIRI VENTURES Private PropTech Sandbox" in 2019. Siri Ventures will be the first company that uses this model to develop its living technology for Sansiri's customers. After a year since its inception, Siri Ventures has invested in startups, funds of funds and research and development with other organizations with a total value of over 300 million baht. This would be a significant push to create innovations and new Prop Tech in Thailand.
Disclose new innovation from Prop Tech startups in 2018
The company has started to adopt the technology and innovation of the startups that it invested in Sansiri's residential projects, for example, Semtive, a developer of electric wind turbine for accommodations, Astralink, a developer of 3D technology application for controlling the construction in real time, the launch of Sansiri Home Service Application that is developed with AI technology to support the human-like voice command system developed by Onion Shack, AppySphere, a home automation developer, Farmshelf, the US-based startup that develops the automated planting in accommodation, and Neuron, an e-scooter developer from Singapore.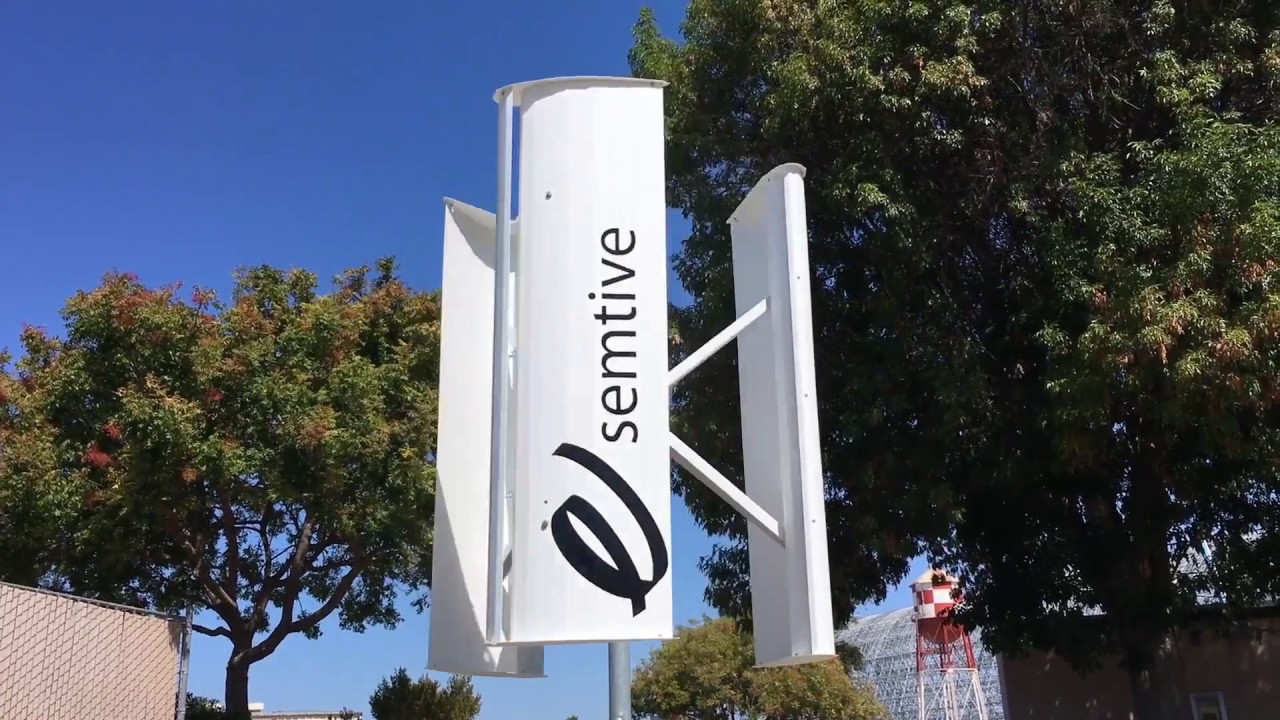 Support startup ecosystem & Bring Thai startups to Silicon Valley
The company has promoted the startup ecosystem through the partnership with 12 Thai and global technology partners. In 2018, Siri Ventures have joined hand with plenty of partners such as Startup Thailand, Microsoft Thailand, dtac accelerate, Hubba Thailand and Unicef. Sansiri is Thailand's first company that is selected to be UNICEF's Selected Partner. Besides, it also forms the partnership with accelerators, universities and the government's agencies that promote the growth of startup ecosystem. In addition, it has co-organized the events such as Techsauce Global Summit 2018 and Startup Thailand 2018, brought Thai startups to attend the hackathon in Silicon Valley and teamed up with Google Developer Thailand to hold an upcoming hackathon on December 15-16.
Join "China Renaissance" to build the startup network in China
Apart from investing in startups, Siri Ventures has cooperated with global startup platform such as "Plug and Play" from Silicon Valleys in the United States and "SOSA" from Israel. Both are the network of almost 10,000 startups worldwide. Recently, it has co-invested with "China Renaissance" in China's giant fund "Hua Xing". Hua Xing has more than 20 unicorns in the portfolio, which will help Siri Ventures link with high potential PropTech startups in China faster.
Investment in the US giant fund and two startups in Q4/2018
"In the last quarter of this year, the company has made the investment in Fifth Wall Ventures, the US-based venture capital firm that focuses on PropTech worldwide, which will help Siri Ventures discover potential PropTech startups in a faster pace. Besides, we have also invested in two startups. One is Singapore-based Techmetics, one of the two delivery robot developers in the world. For the first time in Thailand, Sansiri has adopted "Sandee" robots in The Monument Sanampao project. Not only in Thailand, other countries around the world also give a good feedback to Techmetics' delivery robots.
Nowadays, Techmetics opens more branches in Silicon Valley in the United States and develops service robot to serve leading hotels such as Marriott Silicon Valley, Yotel New York and Miami as well as hospitals in Australia and Taiwan. It also plans to expand its branches into Canada and Europe next year. The other investment we've made is Neuron, a Singaporean developer of e-scooter, which has implemented in Thai property projects for the first time. Now it is on trial at Habito in T77 community and D Condo project in Chiang Mai," added Mr. Jirapat.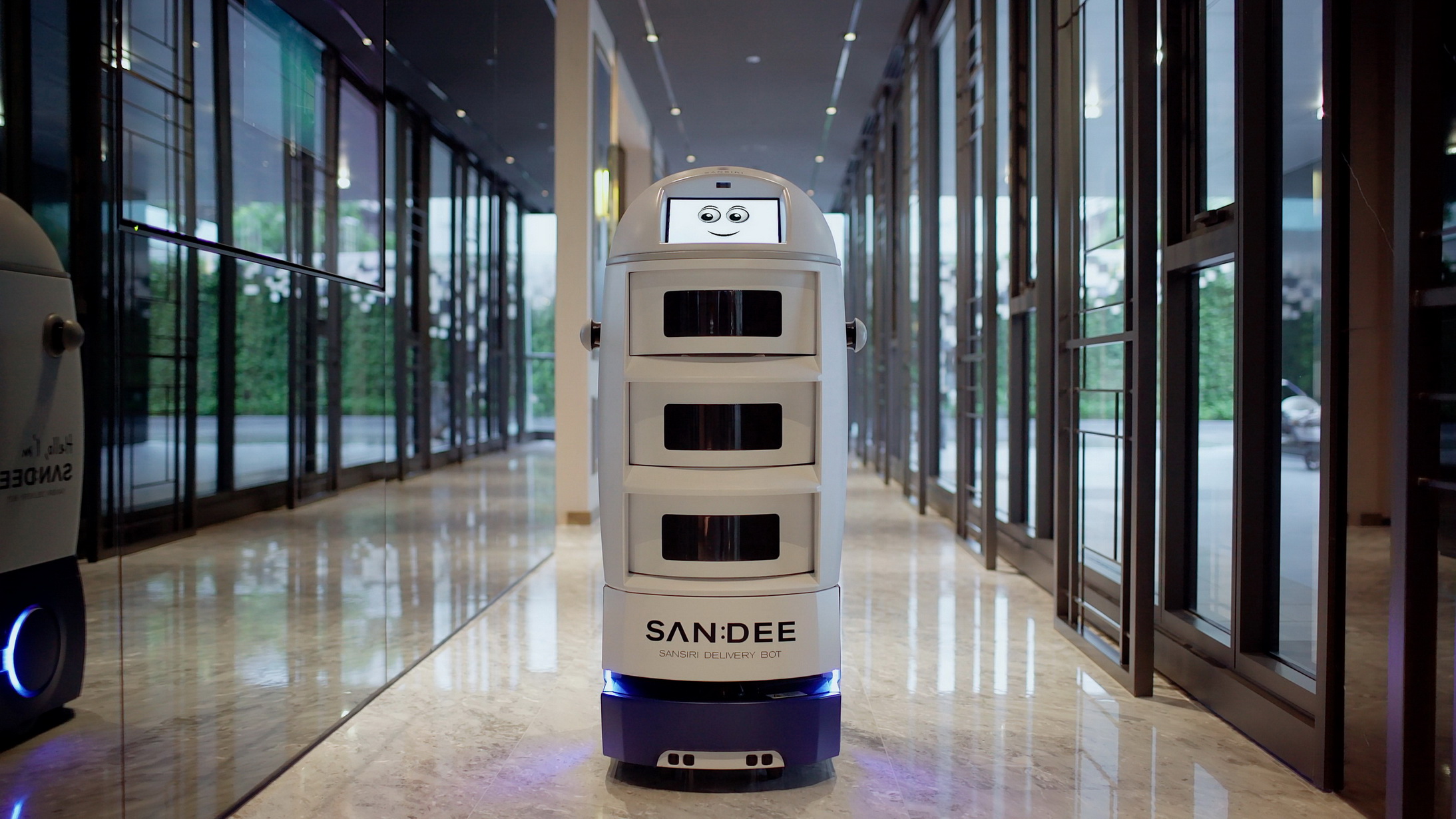 For 2019, Siri Ventures sets aside the budget of 600 million baht for investing in innovation and technology. This budget will include the upgrade of 'Sandee' robots which will enable them to provide more various services than parcel delivery, the investments in startups and venture capital by focusing on series A or larger, the support in the Thai startup ecosystem to be competitive in Asia, and Lab and Development which will boost more cooperations with partners. All these four missions are under Siri Ventures' business plan in 2019, covering the requirement of Sansiri's customers in all aspects and enhancing the country's property business through the sustainable development of PropTech and Living Tech ecosystem.