Techsauce partners with Hello Tomorrow Asia Pacific ("HTAPAC") to help corporations realise the full potential of deep technologies ("deep tech"), by connecting companies to the best global deep tech startups for partnerships and investments.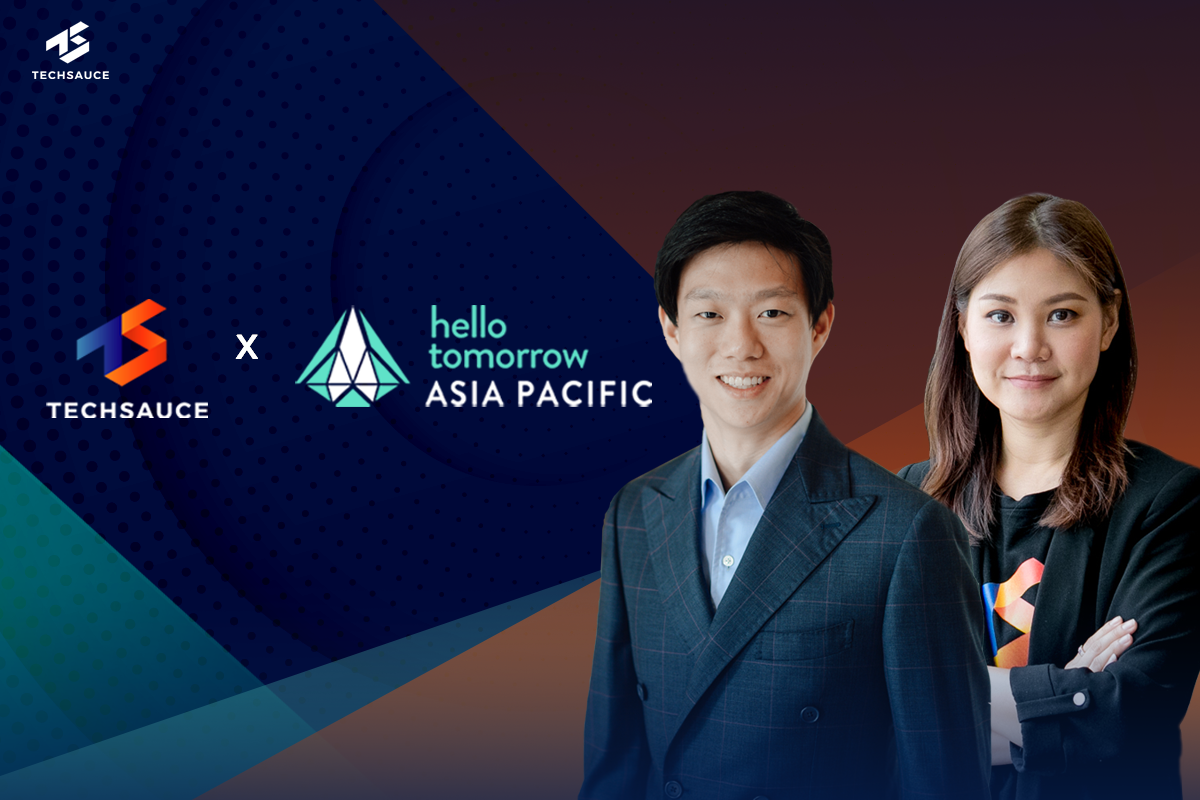 The hunger for deep tech in Thailand is real. The kingdom is itching to advance its early-stage ecosystem to its full potential and it has become clear that one of the main drivers of innovation and future economic growth will be deep tech. Deep tech, defined as technological solutions that are built around unique, protected or hard-to-replicate technological, scientific or engineering advancements, has attracted significant amounts of investment as it promises valuable intellectual property that have large addressable markets.
Despite perceived risks brought about by costly and lengthy research and development timelines associated with deep tech, investment in the sector has been soaring, with annual investment growing over 4x from $15bn - $62bn between 2016 to 2020, according to a 2021 report produced by Hello Tomorrow and the Boston Consulting Group.
As one of the leading founders of Thailand's tech ecosystem, Techsauce has joined forces with HTAPAC, representing the world's largest deep tech ecosystem, to empower Thailand's corporates by facilitating collaborations with the world's leading deep tech start-ups. Techsauce will officially partner with HTAPAC to add more connections to its one-stop service platform for corporates, providing a wide range of services from education, to ecosystem building, to corporation transformation programs.
Through its partnership with HTAPAC, Techsauce will be able to provide deal sourcing services for big corporates in deep tech-driven areas such as energy/renewable energy, industrial AI/robotics, food and agriculture, new materials, and healthcare amongst others.
"There is growing realisation from all parties – corporates, investors, and governments – of the need to support emerging deep technologies to bring positive change to our planet, societies, and industries." Ernest Xue, Head of Hello Tomorrow Asia Pacific explains. "The economic opportunity associated with deep tech is huge as well, with solutions forming the future of sustainable economic growth. Through this partnership with Techsauce, a partner with whom we share many similar values, we hope to bring to the Thai ecosystem access to the global deep tech resources needed to create, support and ultimately benefit from the next generation of globally competitive ventures"
"Deep tech plays an important role in elevating the country's main industries to the next level. Deep tech's strength lies with the unique complexity of its technology that is hard to copy. It makes it possible to provide efficient products or services that stand out from competitors in the market. Companies' competitiveness in DeepTech will increase as well. This is aligned with our goal to equip various Thai corporations with the tools to elevate Thailand's competitiveness in the global market. This is a great opportunity for us to partner up with Hello Tomorrow, a leading expert in the deep tech field," said Oranuch Lerdsuwankij, CEO and Co-Founder of Techsauce.
Hello Tomorrow has been the reference platform for deep-technology innovations since 2011, supporting such start-ups through the Global Challenge and other incubation, acceleration, and education programmes. Hello Tomorrow partners with over 250 universities and accelerators worldwide to scout for the best deep tech solutions, and provides future mapping, innovation sourcing, consulting and ecosystem building services to governments, corporates and investors.
This partnership is set to provide exclusive opportunities for corporations to realise opportunities brought about by deep tech solutions and be a crucial part of driving Thailand and its economy with deep technology.
To be a part of this movement, please contact [email protected]