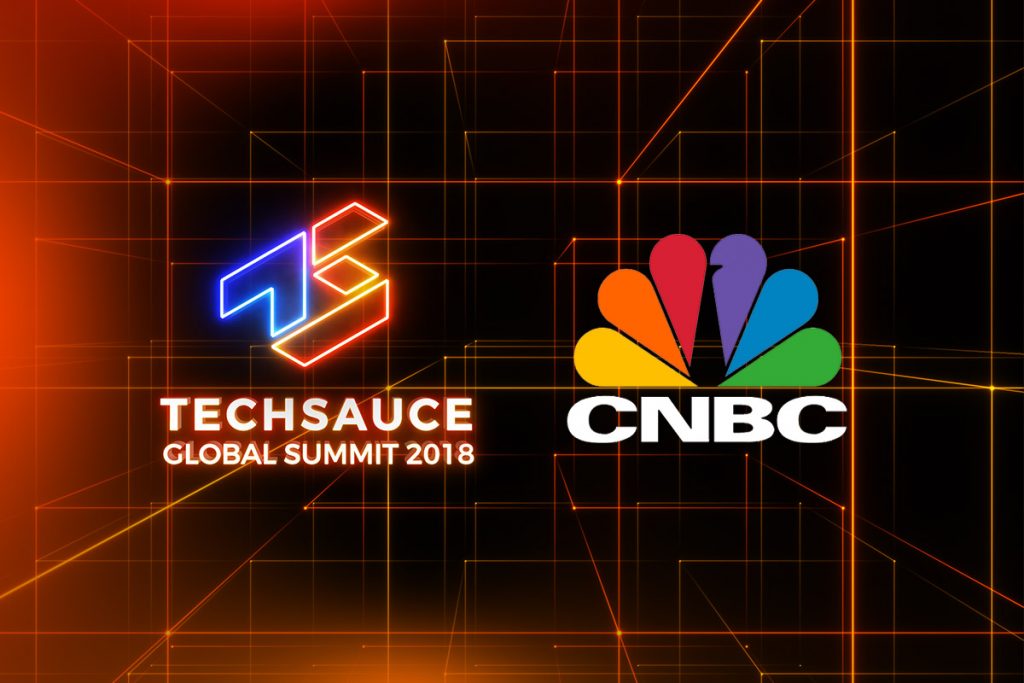 Techsauce is excited to announce CNBC Asia as an official premium media partner for Techsauce Global Summit 2018 taking place June 22-23, 2018 in Bangkok. 
With coverage of the US, Asia Pacific, European, and Middle Eastern regions, CNBC is a leading channel that provides business and financial news to over 385 million homes worldwide.  It also has a major online presence with its website and app.
At Techsauce Global Summit 2018 CNBC Asia will have a featured booth and will be providing coverage of the international event for the very first time.  This is a significant milestone for Techsauce as a leader of showcasing startups and ecosystems in Southeast Asia.
They will be a part of the 10,000 participants from over 30 countries expected for this year's event.  Making up this big network are startups, corporate representatives, VCs, and members of the media.
This is your opportunity to be in the spotlight!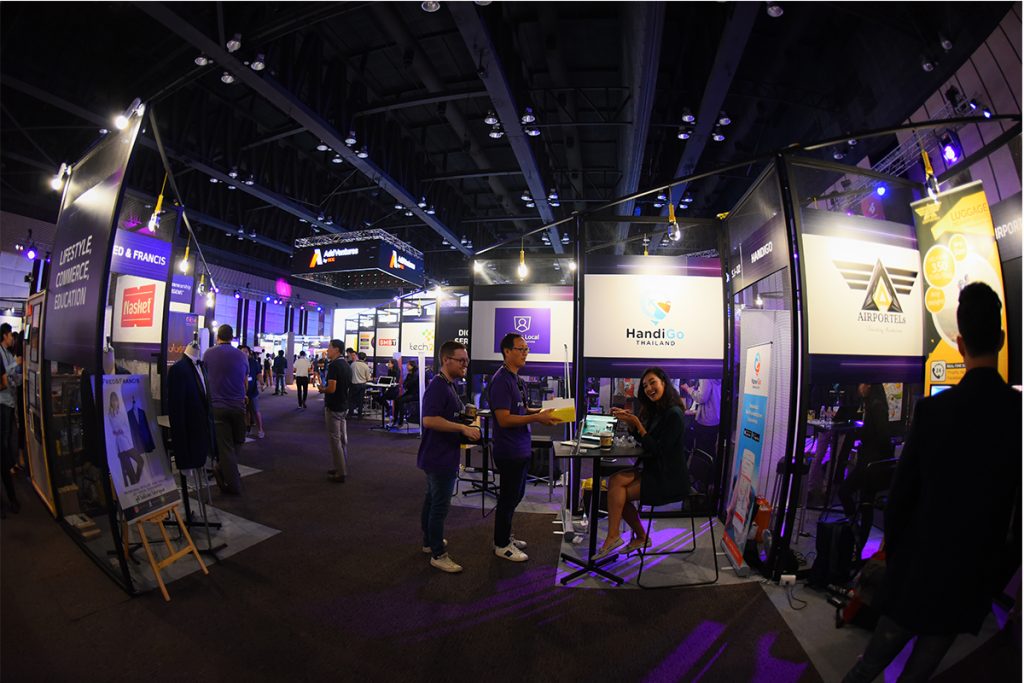 Having a booth at Techsauce Global Summit 2018 is now more valuable than ever!  CNBC Asia and our other media partners will be covering the event on both days to the get the best stories from startups that have what it takes to cross borders and expand to other markets.  Influencers, VCs, corporates, and the media will be making their way through the summit floor, hungry to see what is the latest innovative disruptor.  Things are moving fast and if you wait, you might end up missing out. 
Get your booth while they last! 
We are not kidding when we say this.  Waiting to the last minute for any last deal may leave you with no deal as in the past Techsauce has had turn startups away who could not register on time for a booth at Techsauce Global Summit 2018.  So we urge you to buy now while the special prices last. 
Here is what you will get:
Dangerous, sexy, epic, and futuristic booth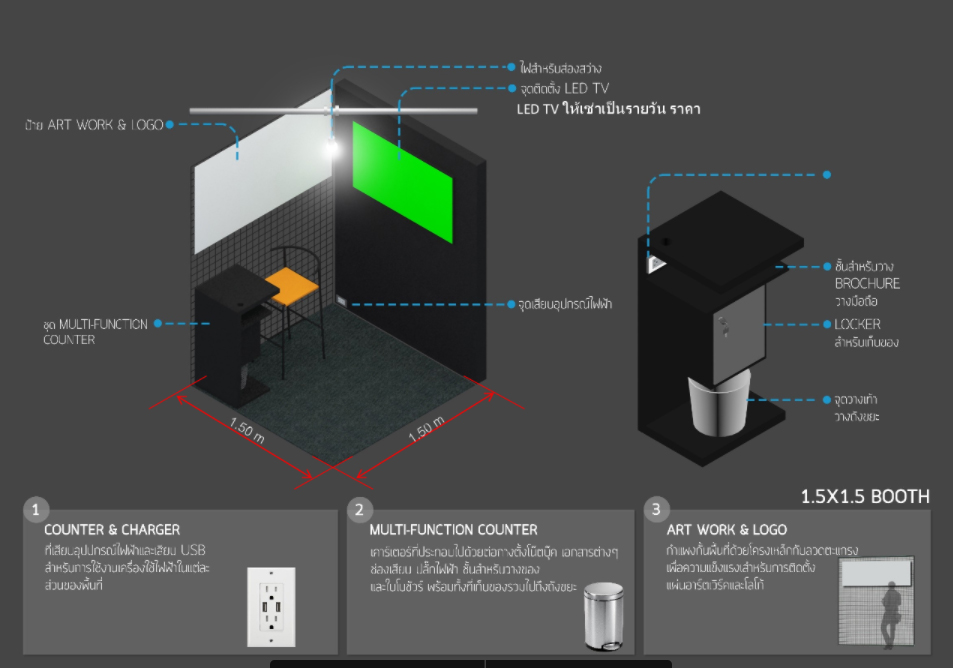 Size: 1.5 x 1.5 m. booth with the summit's dangerous, sexy, epic, and futuristic theme

1 counter set that includes a built-in electrical outlet, a storage cabinet, a studio chair, and a trash can

1 Inkjet vinyl sign

1 down light

1 42" LED TV (*optional, available for rent)

2 complimentary summit tickets
Maximum Media Matching
Many deals in past summits have been made on the floor where startups showcasing their work in booths can meet one-on-one with potential investors. 
For the first time ever Techsauce is partnering up with one of the world's biggest accelerators, Techstars to hold Thailand Startup Week.  Throughout the week of the summit we will be holding exclusive VIP meet ups between corporates, VCs, and startups.  Get a chance to rub shoulders with true influencers in the business and get your foot in the door for opportunities. 
Workshops and seminars galore!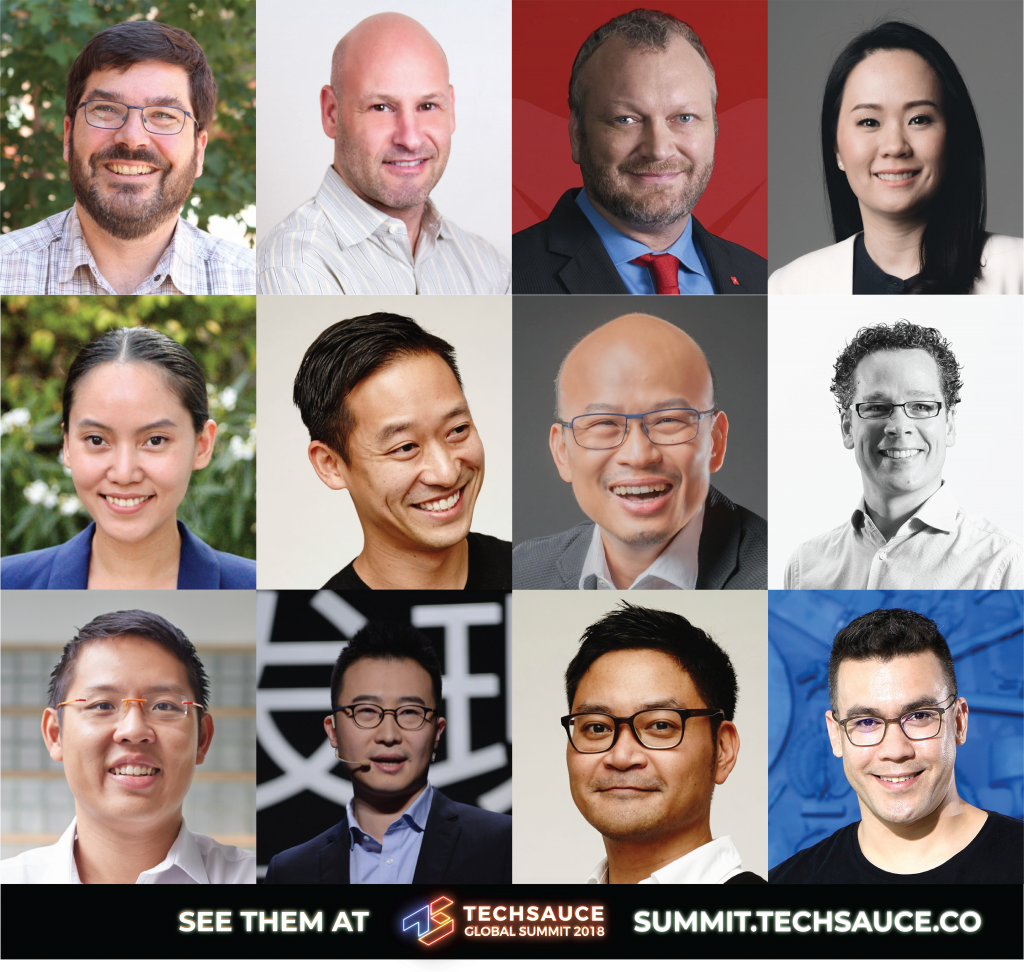 This year Techsauce has increased the number of workshops that are accessible to ticket holders of the event.  Topics range from negotiations, the basics of startups, and changing the digital mindsets of companies.
Our stages will cover issues ranging from Machine Learning, blockchain, FinTech, AgTech and HealthTech.  Basically we've got you covered on what you need to know.
Choose the right booth package for you!
To ensure a diverse showcase of startups, Techsauce will be providing startups with 1-day booth packages to make sure there is a constant show of different startups on each day.  The great thing is, with each booth purchase you get 2 tickets to guarantee you access to the summit on both days.  You can choose which day you want to showcase your startup.
Premium Startup Booth Package 
10,000 Baht (Approximately US$313)
1-Day Startup Booth

2 Premium tickets (entry for both days, value of 12,000 Baht, Approx. 163 USD)
Grand Startup Booth Package 
13,000 Baht (Approx. 407 USD)
No regrets!
It's your move now to be a part of the future or let it pass by.  Join us at Techsauce Global Summit 2018!
Get your booths at: https://book.techsauce.co/summit2018booth/register?src=btn
Just want tickets? Get early bird prices at: https://book.techsauce.co/summit2018/register?src=btn
Meet Our Corporate Sponsors and Partners at: https://summit.techsauce.co/sponsors/