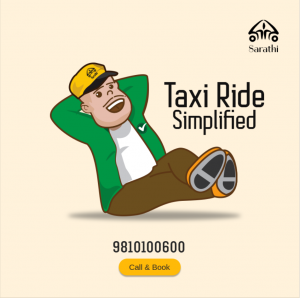 In our Techsauce Roadshow Update this week, we are proud to announce Sarathi Cab as the winner of the Techsauce Roadshow pitching competition in Nepal. Here's why we think this mobility solutions startup has what it takes to compete at the final pitching stage at Techsauce Global Summit 2018.
Just like any other busy city in the world, people living in Kathmandu face the challenges of finding the best way to travel through congested streets. Just like other cities, it now has a digital solution, Sarathi Cab. Sounds familiar? We know what you are thinking, its another Grab? Well yes and no. Yes, like Grab, this humble Nepalese startup is daring to challenge global giant Uber. However, each country's taxi market works differently and this is where Sarathi Cab stands out.
Kathmandu commuters deal with the lack of standard with taxis, who don't always follow the government's rule of charging customers by the meter. Most drivers don't own the cars they drive and due to the lack of transparency, their relationship with car owners are rocky. So getting around in the city you could say is, tough.
Solving Chaos with Compassion and Love
You could say Sarachi Cab has high expectations of itself with its name derived from the Krishna, a deity of compassion, tenderness, and love, but maybe that is what you need to bring calmness and restore trust between cab owners and drivers in Kathmandu.
After working in Nepal's tech community Co-founders Ravi Singhal and Prakash Neupane knew that if they could do this, they could conquer the $175 million-taxi market in Kathmandu. Starting small in 2017 the two set up Sarachi Cab, a call center providing safe and clean cabs, which ran on a system that benefited all stakeholders.
Cab owners are offered a fuss-free business with payments via bank transfers, a system to track their cars, trustworthy drivers, and documentation services for insurance, tax, and clearance. Taxi drivers are given training through workshops and a large customer base to give them a sense of security and pride in the work that they do. Most importantly, customers have access to 24-hour taxi service with easy payment methods, multilingual support, safety, cleanliness, and discounts.
Is Sarathi Cab ready for Techsauce Global Summit 2018?
This year the bar is higher for the final pitching competition for Techsauce Global Summit 2018 and Sarathi Cab still has to prove it is a worthy competitor against 19 other countries that will be competing for the grand prize of $8,888 USD. After winning the roadshow prize at Techsauce's partner's event, Kickstart Hill at Next Growth Conclave 2017, Sarathi Cab must prove their ability to move fast and efficiently by expanding to their goal of increasing the 40 taxis they have at present to 200 by March 2018. By then co-founders Singhal and Neupane is set to have an app-payment system running.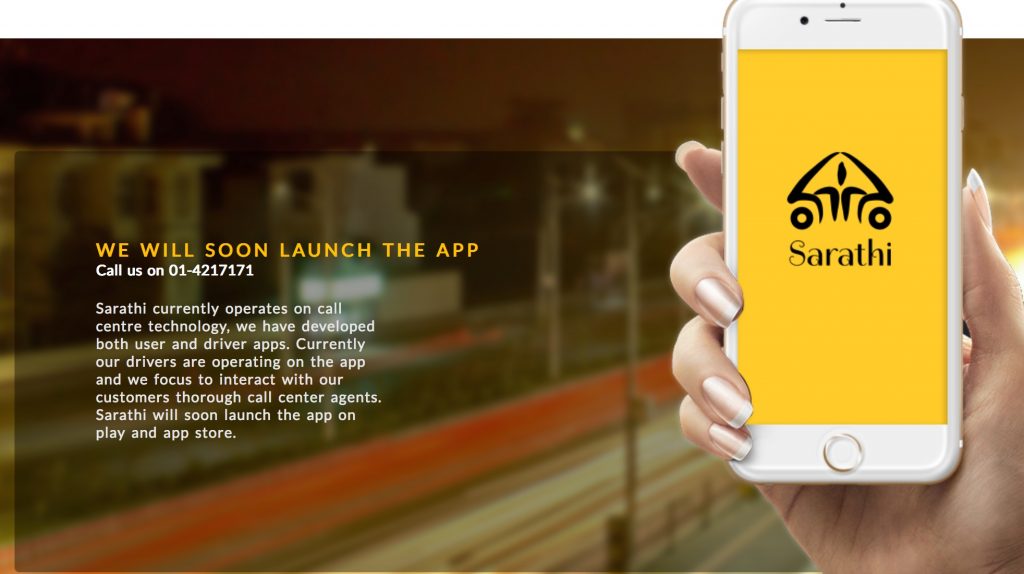 Their ultimate dream goal is to have Sarathi Cab run in multiple cities in Nepal and take over 20% of Nepal's taxi network by owning 2,000 vehicles in the near future.
In addition, their plan is to have a holding company in Singapore owning 100% of the Nepali operating company. It is definitely going to be interesting to see how they pitch at the summit.
Think you have what it takes to take on Sarathi Cab?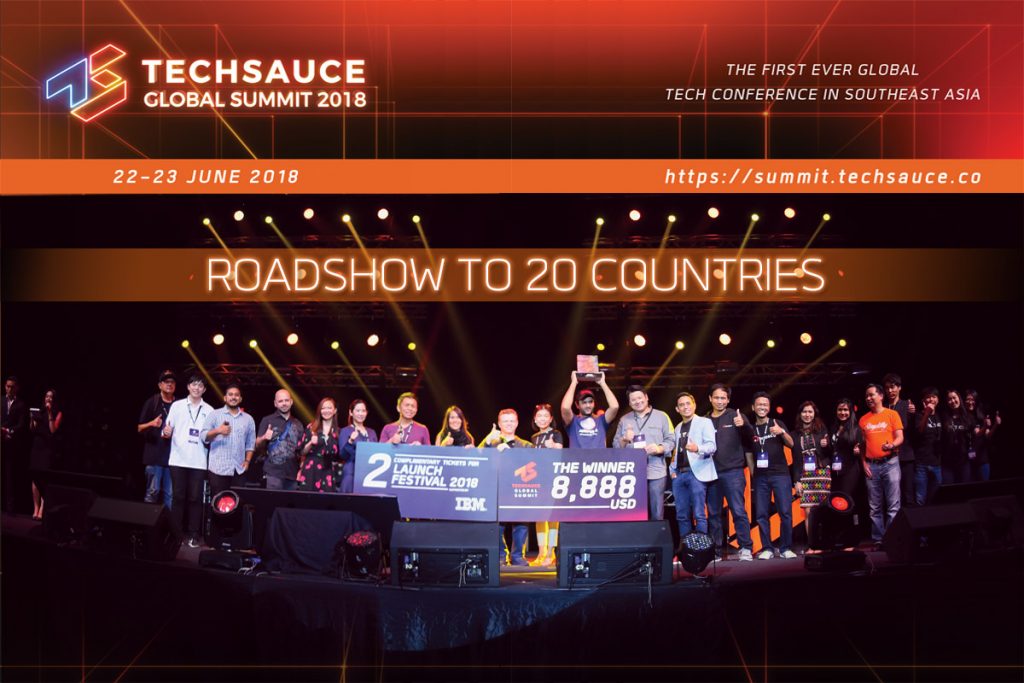 There is still time to join the Techsauce Roadshow pitching competition! This year's roadshow is taking place in 20 countries: Shanghai, India, Malaysia, Singapore, Japan, New Zealand, South Korean, Cambodia, Laos, Myanmar, Vietnam, Taiwan, Australia, Hong Kong, Philippines, Indonesia, Bangladesh, Israel, and Thailand. In addition to winning air tickets and hotel accommodation to compete for the $8,888 USD prize at Techsauce Global Summit 2018, each startup will be featured in their own booths to over 10,000 participants from 30 countries. Find out how you can join at https://summit.techsauce.co/roadshow/.
Join us at Techsauce Global Summit 2018!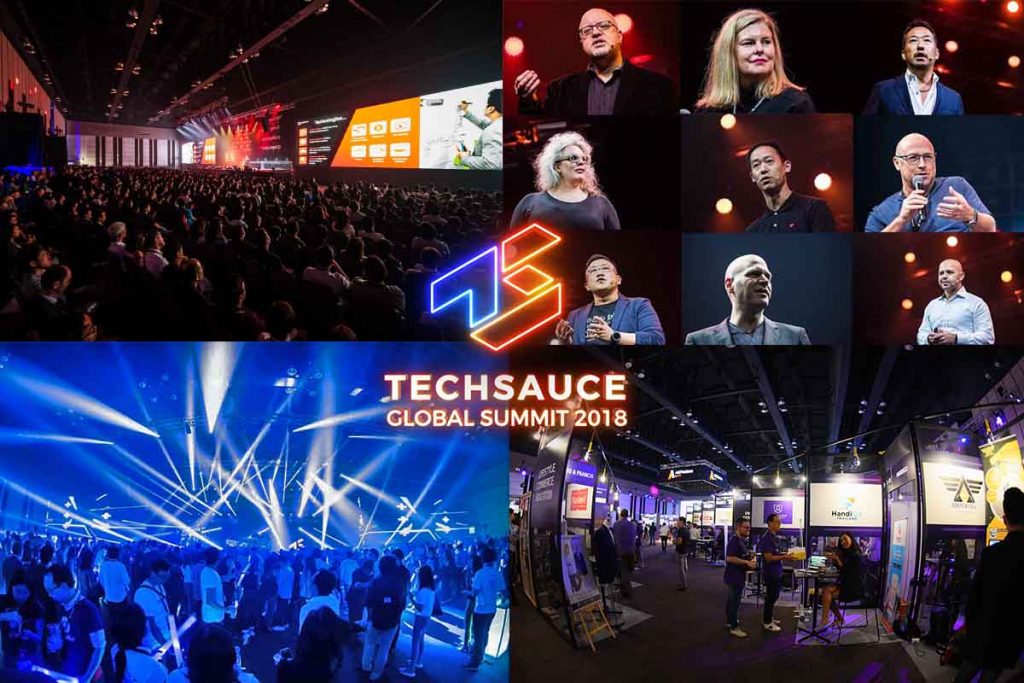 Whether you are a startup looking for a break or someone who is new to the scene, Techsauce welcomes you with open arms. For more information on the event on June 22-23, 2018, in Bangkok, go to https://summit.techsauce.co/.