WorkVenture.com, a job search and company review website growing a reputation as the "Netflix for Jobs", has secured $3.6M USD in private financing—one of the largest Series A financing rounds in Thailand this year.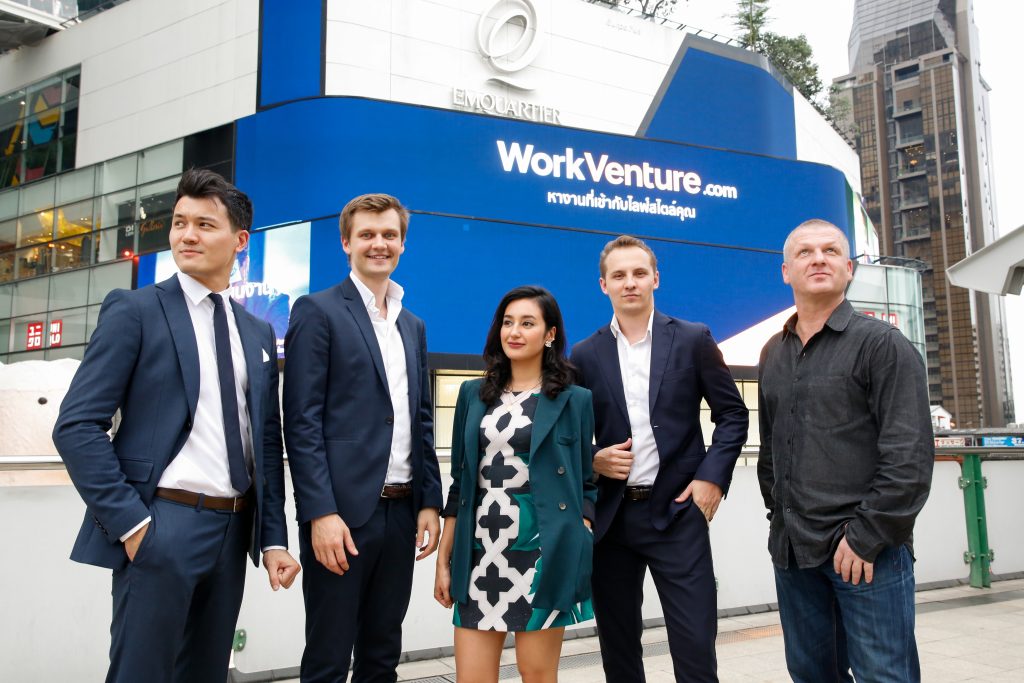 WorkVenture.com is a job search website that provides AI-powered job listing solutions to working professionals and employers by utilizing proprietary matching algorithms and machine learning that accurately connect employers with candidates.
Their WorkScore algorithm shows all jobs that match a candidate by displaying a percentage level for each job in the list. "Job matching is the future of recruiting, and traditional job websites that force their users to use clumsy filters will find it very difficult to stay in the market" said company CIO Dominik Golski.
"Our goal is to change the way recruitment is done in South-East Asia, together with algorithmic matching and anonymous reviews of companies." said CEO Jens Pold. "We aspire to be nothing less than Netflix or AirBNB for jobs."
One of the start-up's market-first features is the anonymous Company Reviews which allows Thailand's white collar workforce to voice their real opinions of workplaces. WorkVenture is able to act as an honest broker for these opinions, while companies can no longer get away with poor management or not taking care of their employees.
"Traditionally, majority of employees were reluctant to express opinions or raise concerns over issues in the working environment until it is too late," said Executive Director Alex Kerbo. "Transparency is the answer. It not only addresses those issues, but helps lower turnover rates by providing potential candidates with real insights into a company's culture."
WorkVenture will employ this round of funding to expand its market share in Thailand and nearby countries, to enhance the quality and breadth of its algorithmic technology, and deepen the usefulness of its data to both job seekers and employers.