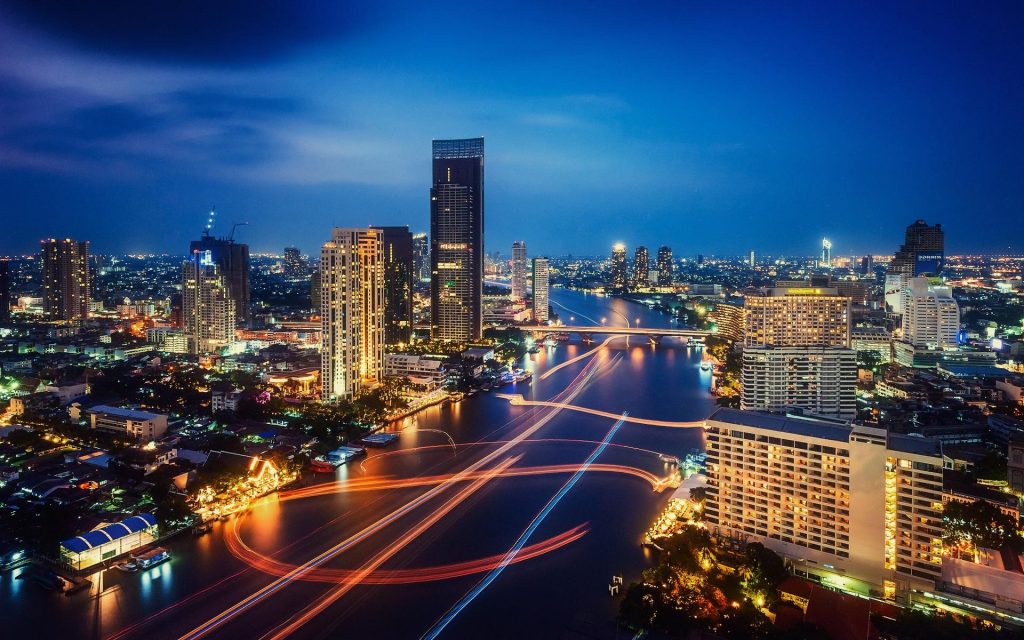 With the growing economic market in Thailand and government input into startups, the development for Tech startups and the Tech scene as a whole has great potential which are dominating their fields on an international scale while attracting attention from foreign investors.
The development of the coworking spaces have swept across Bangkok and have really helped to facilitate startups, entrepreneurs and business minded people to network and have a place to grow their businesses at a cheap cost instead of renting a full office space. The co-working spaces cater to people's basic needs and have become a hotbed of talent, specifically in the Tech industry.
Below is a list of the top coworking spaces in Bangkok.
The coworking spaces are a great base while in Bangkok and it's worthwhile meeting some of the most influential people that have helped shape Bangkok, grow this ecosystem and make their mark in their given industry.
There are a lot of extremely influential business minded people who are developing companies in the Tech industry that are contributing to growing this ecosystem to a strong hub for global markets and investors to generate economic stability.
List of the incubator/accelerator programmes that are worth checking out while you are here in Bangkok.
Digital Ventures

Krungsri Finovate

Dtac Accelerate

TrueIncube

AIS the startup
List of the top CEO's that are prevalent in Bangkok who is worth networking with to gain insight for your business.
Amarit Charoenphan
Amarit Charoenphan is a prominent figure in Thailand's startup ecosystem. As the co-founder and CEO of the country's first co-working space HUBBA, which grew to be a major hub of startup activity in Thailand,
Paul Sirvorakuk
Co-founder and group CEO of aCommerce, the leading full-service end-to-end e-commerce solutions provider in Southeast Asia, Paul Srivorakul is a serial entrepreneur and investor in the region.Upon returning to Thailand, Srivorakul went on to build and successfully exit three startups, namely New Media, Admax Network, and Ensogo. Apart from aCommerce, Srivorakul has also founded Ardent Capital in which he currently serves as Chairman in an advisory capacity.
Cassandra Italia
TopDocs Founder and CEO Cassandra Italia is a passionate advocate of proper patient care. TopDocs is an online platform for medical tourists to smoothly and safely plan their medical travel, with over a hundred doctors and facilities available in Thailand. Italia is also the Managing Director of Healthcare Hands, an international patient concierge service.
Jerome Le Louer
Jerome Le Louer began his love affair with Thailand in 2007 fresh from a short stint as a Finance and Accounting manager in France; with a Masters degree in Finance from Audencia Business School, it is not surprising that his impressive resume leans heavily on finance. Wishbeer does home deliveries of 500 different types of beers and ciders from over 20 countries all over Thailand. Le Louer is also the co-founder of Plizz, an online accounting service platform for small and medium enterprises.
Thanawat Malabuppha
Thanawat Malabuppha, or Wai, is a computer engineering graduate with a passion for internet-based businesses. Before he went on to build Priceza, a price comparison tool available with local websites in six Southeast Asian countries, Malabuppha earned his Masters degree in Marketing after failing one startup. With 10 years experience in online business under his belt, He has built Priceza from scratch and is now serving over 40 million active users. Malabuppha also serves as a member of the management committee of the Thai E-Commerce Association.
Yod Chinsupakul
Founder and CEO of Wong Nai, Thailand's number one app for restaurant and beauty services reviews, Yod Chinsupakul had a little over four years of management experience in Thomson Reuters before getting his MBA from the Anderson School of Management of the University of California. The first two years of the startup was slow, as the company was still in the process of creating content and attracting users and businesses. Now, Wong Nai boasts of over 1.5 million members and 180,000 local businesses in Bangkok and in neighboring cities.
Moo Natavur
What started as a hobby has grown into a career spanning twelve years and resulting in the creation of the biggest e-bookstore in Southeast Asia. Ookbee founder and CEO Moo Natavudh dove headfirst into tech entrepreneurship after earning his Masters degree in Industrial Engineering after a Bachelor's degree in Aerospace engineering. His first startup, IT WORKS, is an IT outsourcing company that has pivoted many times in the course of 12 years. Apart from Ookbee, Natavudh also manages 500 Tuk Tuks Fund in Thailand as the venture partner of 500 Startups.
The Thai government is bolstering the efforts of accelerator and incubator programmes that are really helping to facilitate the rise of tech startups. The mentoring and educational components of the incubator programme are key in nurturing the businesses along while the accelerator programmes demand the competitive nature of the tech startups as it is not open to every business so there has to be an element of incredible talent and uniqueness to their Tech startup.
This is the perfect time to invest, bring your entrepreneurial skills, ideas, and business to South East Asia. Bangkok is becoming the central hub for startups, inventions, tech startups and accelerated growth due to investment and support from the government.
Keep up to date with all Tech Industry news in Thailand and globally with us at www.techsauce.co
Our global tech summit (held in Bangkok) is the perfect opportunity to connect, network and learn all about the economic benefits of south-east Asia as a growing market and tech ecosystem.
For more details please visit : https://summit.techsauce.co/