Funding bolsters Topica's regional leadership and fuels its mission of bringing quality online education to millions of students in the region and beyond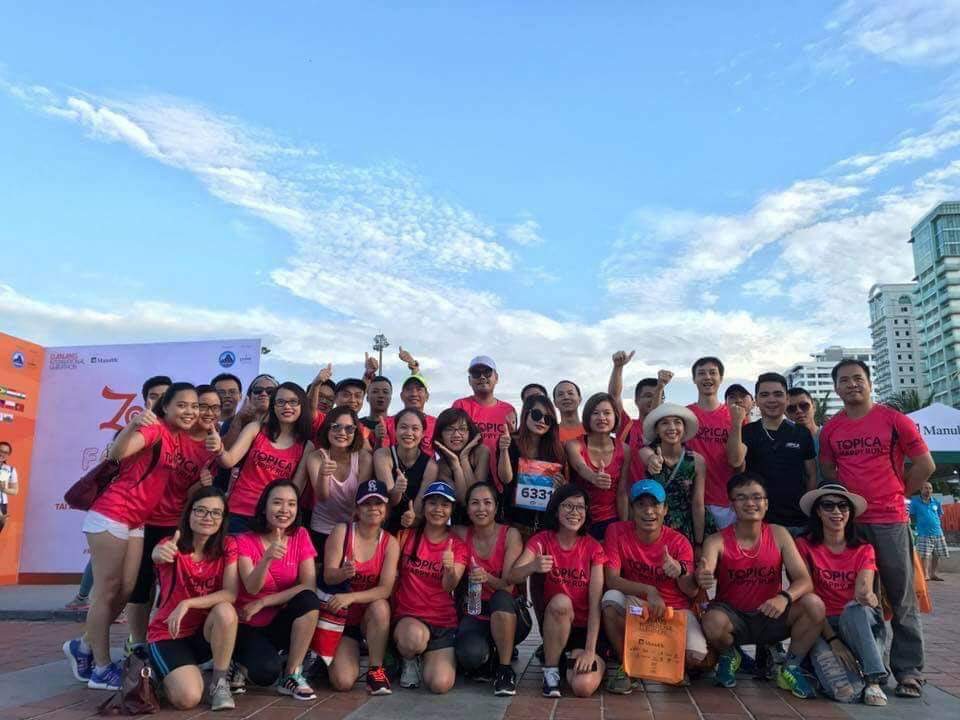 Topica Edtech Group, Southeast Asia's leading online education provider, today announced that it has secured US$50 million in a Series D round of financing by Singapore-headquartered private equity firm, Northstar Group ("Northstar"). Managing more than US$2.0 billion in committed equity capital dedicated to investing in growth companies in Southeast Asia, Northstar Group has a proven track record of actively supporting regional flagship enterprises. Northstar joins Topica's Board of Directors, and a seasoned group of existing investors, including Openspace Ventures, Patamar Capital, CyberAgent Ventures, EduLab Group and IDG Ventures.
This financing marks the largest investment to date in an online education company in Southeast Asia and underscores Topica's leadership in the region. Topica delivers a broad platform of high quality educational programs that have provided over 1 million working adults with skills needed to succeed in a dynamic market characterized by globalization and technology.
Topica Native provides online English-speaking tutoring courses, where live, guided conversation sessions led by native English speaking teachers are augmented with artificial intelligence capabilities to provide students with an effective and personalized learning experience.
Edumall is a marketplace of over 2,000 short skill courses, offering video learning content on popular topics ranging from Microsoft Office applications and programming skills to lifestyle and edutainment topics.
Topica Uni provides a platform for 12 universities in the region, including top-tier institutions, to operate high-quality online degree programs. It has a 12-month student retention rate of over 90%, one of the highest retention rates globally in online education. It has also launched a job guarantee program for students.
Finally, through the Topica Founder Institute startup accelerator program and the Topica Founders in Residence and Topica Future CEOs internal talent development programs, Topica has groomed entrepreneurs who accounted for one third of all seed and Series A funding rounds in 2016 in Vietnam, including the founders of notable companies such as Appota, Atadi, Beeketing, Hoayeuthuong, Kyna, Logivan, Monkey Junior, Uiza, and Wefit. Topica operates in Vietnam, Thailand, the Philippines, and Indonesia.
The investment from Northstar represents a minority stake, and will support new product development across the region and increase the pace of enhancements in Topica's technology and AI capabilities.
Dr. Tuan Pham, Chairman and CEO of Topica, said:
"We have been blessed to work with great partners like Northstar and our existing investors, who are all enthusiastic about our vision of investing in the long term to help bring quality education to millions of learners in Southeast Asia and beyond. We are proud of the 1,700 Topican team members from various nations, who attack each problem with brilliant solutions, shoot tough questions at all-company meetings, spring right up after each failure, finish marathons and Ironman races for breakfast or on New Year's eve, while working relentlessly to improve our products and serve our students. We are grateful to the thousands of teachers from North America, Australia, Europe and Southeast Asia who have mastered technology tools and bridged  time zone differences in order to provide the best learning experience for our eager learners. And we are thankful to our 1 million students for believing in us."
Mr. Bert Kwan, Managing Director, Northstar Group, said:
"We at Northstar are heartened and humbled to support Dr. Tuan and his world class team at Topica as they pursue their important educational mission.  We look forward to working closely with the management team and the experienced group of Topica's existing investors on the next phase of this exciting journey."
Mr. Shane Chesson, Managing Partner, Openspace Ventures, said:
"Topica possesses leading execution capabilities to serve and capitalize on the large educational demand in Southeast Asia. We welcome Northstar and are very excited to work with them to further build Topica into one the strongest and most impactful education technology companies in Asia."
About the Northstar Group:
The Northstar Group is a Singapore headquartered private equity firm managing more than US$2.0 billion in committed equity capital dedicated to investing in growth companies in Southeast Asia. The Northstar Group has a solid track record of actively growing the businesses of its investee companies over its investment horizon. Since its founding in 2003, the Northstar Group has raised four private equity funds and invested in more than 30 companies across the banking, insurance, consumer/retail, manufacturing, coal and mining services, technology, telecom, and agribusiness sectors. The Northstar Group has invested over US$3.0 billion with its co-investors in the Southeast Asian region.
About Openspace Ventures:
Openspace Ventures focuses on Series A and B venture capital investments in technology companies based in Southeast Asia. Key areas of investment for Openspace Ventures include fintech, healthtech, edtech, platforms, consumer applications and cloud-based solutions. Openspace Ventures currently manages two funds with total committed capital of US$225 million. It has invested in 19 companies, including Go-Jek, HaloDoc, Love, Bonito, Topica, CXA, FinAccel, and Pathao.