True Incube, a tech incubator managed under True Corporation Public Company Limited, is entering into its 5th year with the significant goal of raising Thailand's Tech Ecosystems for local startups. This year, True Incube has continued its Startup Supporting Program called 'True Incube Startup Grand Prix' which the 22 finalists were announced at Techsauce Global Summit 2018.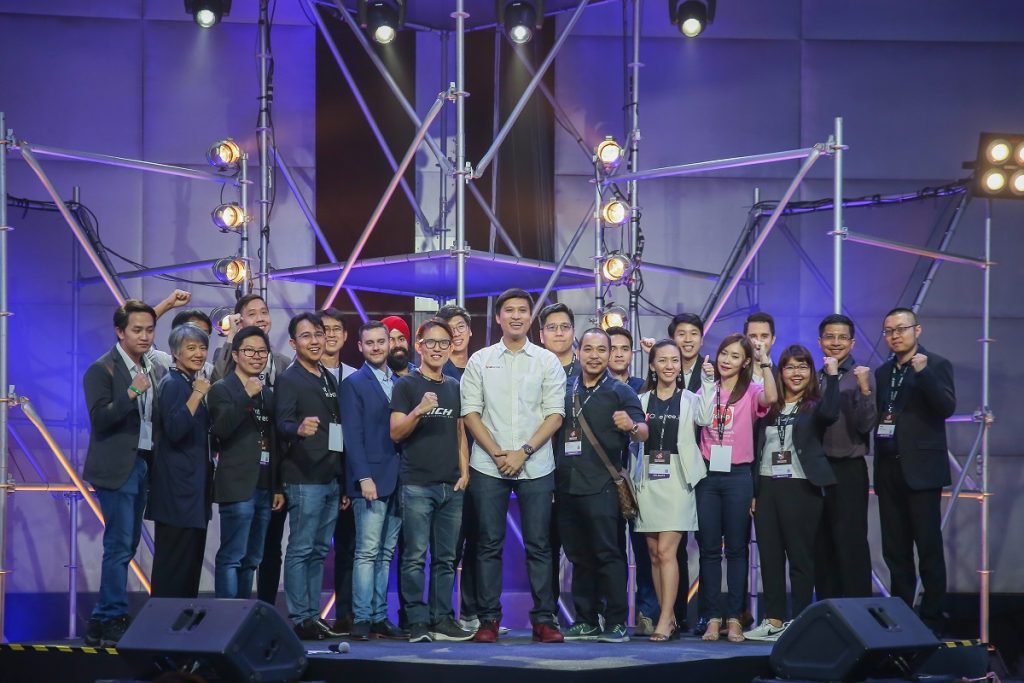 Bhisidh Nardee, Business Development Manager of True Incube, announced the 22 finalists on the Tech Showcase stage at Techsauce Global Summit 2018;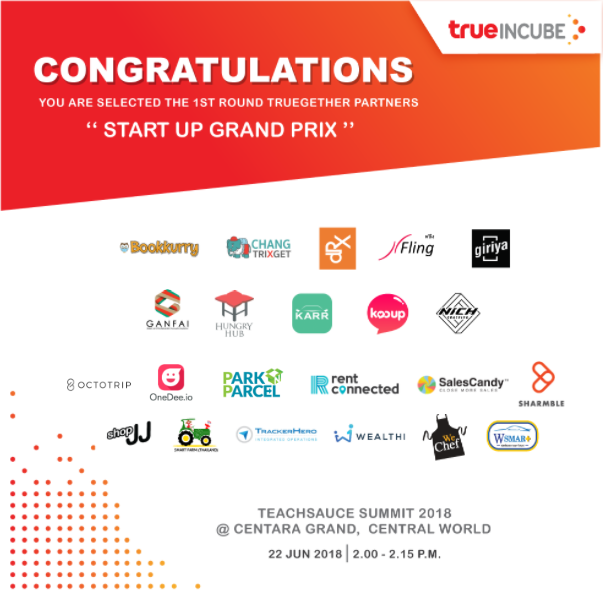 1. Bookkurry 2. ChangTrixget 3. DRX System 4. Fling 5. Ganfai 6. Giriya 7. HungryHub 8. Karr 9. Kooup 10. Nich 11. Octotrip 12. OneDee 13. Park and Parcel 14. Rent Connected 15. SalesCandy 16. Sharmble 17. ShopJJ 18. Smart Farm 19. TrackerHero 20. Wealthi 21. WeChef 22. Wsmart
The 22 teams will enter into the first pitching round on July 12-13, 2018 to select TOP 5 finalists to participate in True Incube Batch 5: Startup Grand Prix. Given the opportunity to connect with leading tech-companies and to learn from specialists from various countries, each team will have a chance to win prizes valued over THB 4 Million and, on top of that, THB 1 Million worth of media coverage.
In addition, the top 5 startups will also receive the opportunity to meet with global investors on its Synergy Day and the chance to be a part of True Digital Park with free working space for 1 year.