Despite the whole world undergoing digital transformation at an astronomical speed, the main challenge that companies face is how to create an environment that nurtures good relationships to reach their full potential.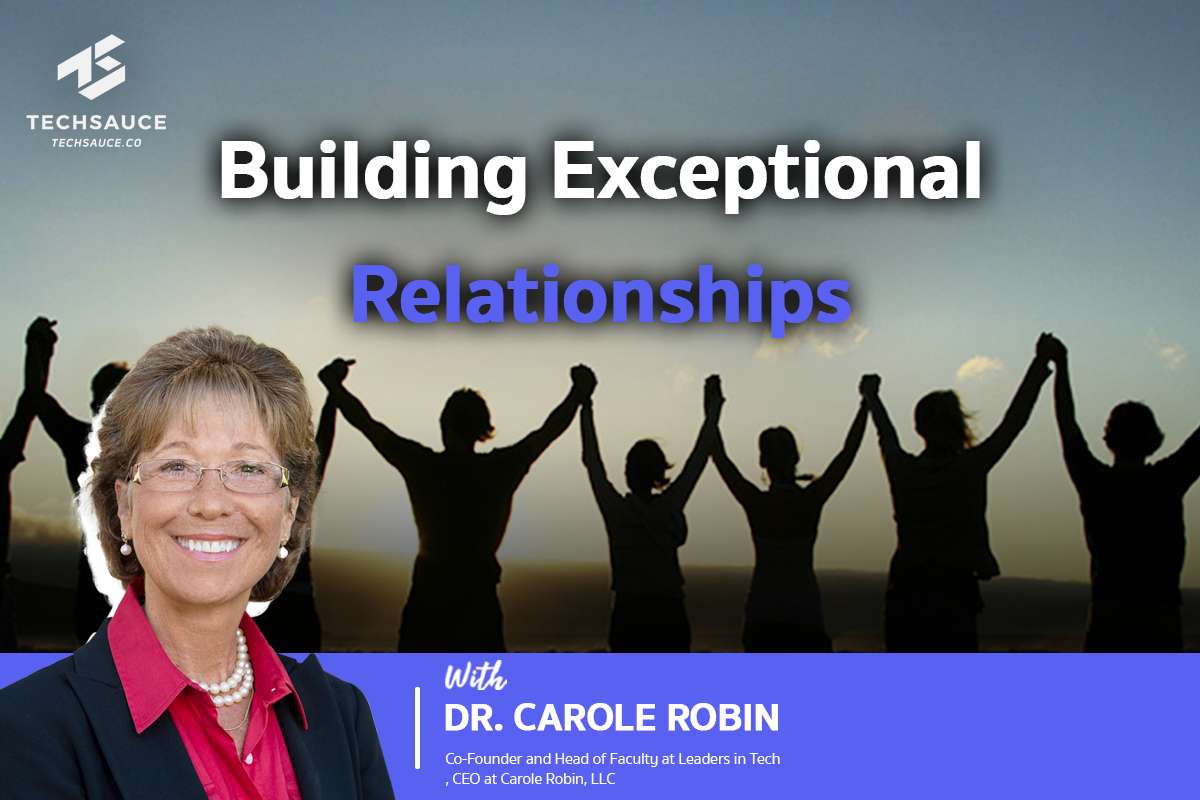 Techsauce Global Content Editor Chaowarat Yongjiranon speaks with Dr. Carole Robin, the co-founder and head of faculty of "Leaders in Tech" on how to build exceptional relationships to power your team in the latest episode of Techsauce Global Podcast.
Relationships are hard, whether it be within your family or at work. It is one of the main challenges every organization has to face when starting out and scaling operations. It seems simple, but if an organization is unable to create an environment that nurtures good relationships, it may not survive in the long term. This is why Dr. Robin has received much attention for her work in creating better relationships at the workplace. Here are some key points from our episode with her.
Connect: Building Exceptional Relationships with Family, Friends, and Colleagues
Having been in 4-5 careers with experience in marketing and sales as a senior manager, Dr. Robin later spent almost two decades teaching interpersonal dynamics or what was known on campus as the "touchy feely" subject at the Stanford Business School. In 2017 she initiated her own non-profit called Leaders in Tech to bring her signature course at Stanford Business School to Silicon Valley entrepreneurs. As part of her goal to share the valuable lessons of her course, Dr. Robin later co-authored her book, Connect: Building Exceptional Relationships with Family, Friends, and Colleagues.
"Fundamentally people do business with people. They don't just do it with ideas, products, plans, money, they actually do business with people. So until you learn how to get the "people part" right you are going to be somewhat limited in how far you can succeed."
According to Dr. Robin, relationships exist on a continuum. At one end of the continuum are relationships that we have no contact and connection with, similar to what you would call Facebook friends. Within the continuum there are also dysfunctional relationships. Then at the other end of the continuum are exceptional relationships. Dr. Robin says the important thing to note is it would not be practical to aim for all of your relationships to be exceptional. Instead, everyone should focus on being equipped with the right tools to create at least functional or robust relationships.
Exceptional relationships don't just happen overnight
Everyone wants to be on good terms with everybody. However Dr. Robin says people may not be aware of the tools and competencies needed to move along the continuum.
They may not even know it exists. Some may not understand how to move along it, or do not think it is possible. You may look at some people and think it would be impossible to have a good relationship with them. Sounds familiar?
This is the whole point of interpersonal dynamics. It is about allowing the possibility to connect with almost everyone in your life. However, like all good things, Dr. Robin says it will take time, energy, investment, and commitment.
"It doesn't just happen at the flick of a switch."
Good leaders are good learners
Referencing Carol Dweck, Dr. Robin says good leaders need to have a growth mindset. Leaders need the mindset of turning what you do not know into an opportunity to grow. Good leaders understand how to use referent power, the ability to inspire and influence, to lead their team.
The 15% Rule
The fear of taking risks often holds people back from learning and exploring. This is where the 15% rule comes into play. Dr. Robin says in order to do something different, you do not have to change completely. Instead, venture out from your comfort zone by stepping out in 15% increments. Not too much and not too little. How much is that? Well it depends on each relationship dynamics.
"If we want to learn and grow we have to step outside our comfort zone."
Just like a business if you do not take some risks, you will not grow.
The truth will set you free
Dr. Robin emphasizes that in order for change to occur in your organization, it is all about shifting probability. Nothing is ever going to work perfectly.
"You build an environment where people tell the truth."
There is nothing more efficient than the truth. Most are afraid of telling the truth because they do not want to get into trouble. However doing this creates trouble. In order to fix this, a feedback-rich environment needs to be created to encourage everyone to commit to each other's growth and be truthful. It is about giving feedback to build and deepen relationships. A big portion of her book dives into this.
Dr. Robins shares her insight further on how relationships differ between each region of the world and gives useful case studies of how exceptional relationships can be created in real-life cases in our Techsauce Global Podcast.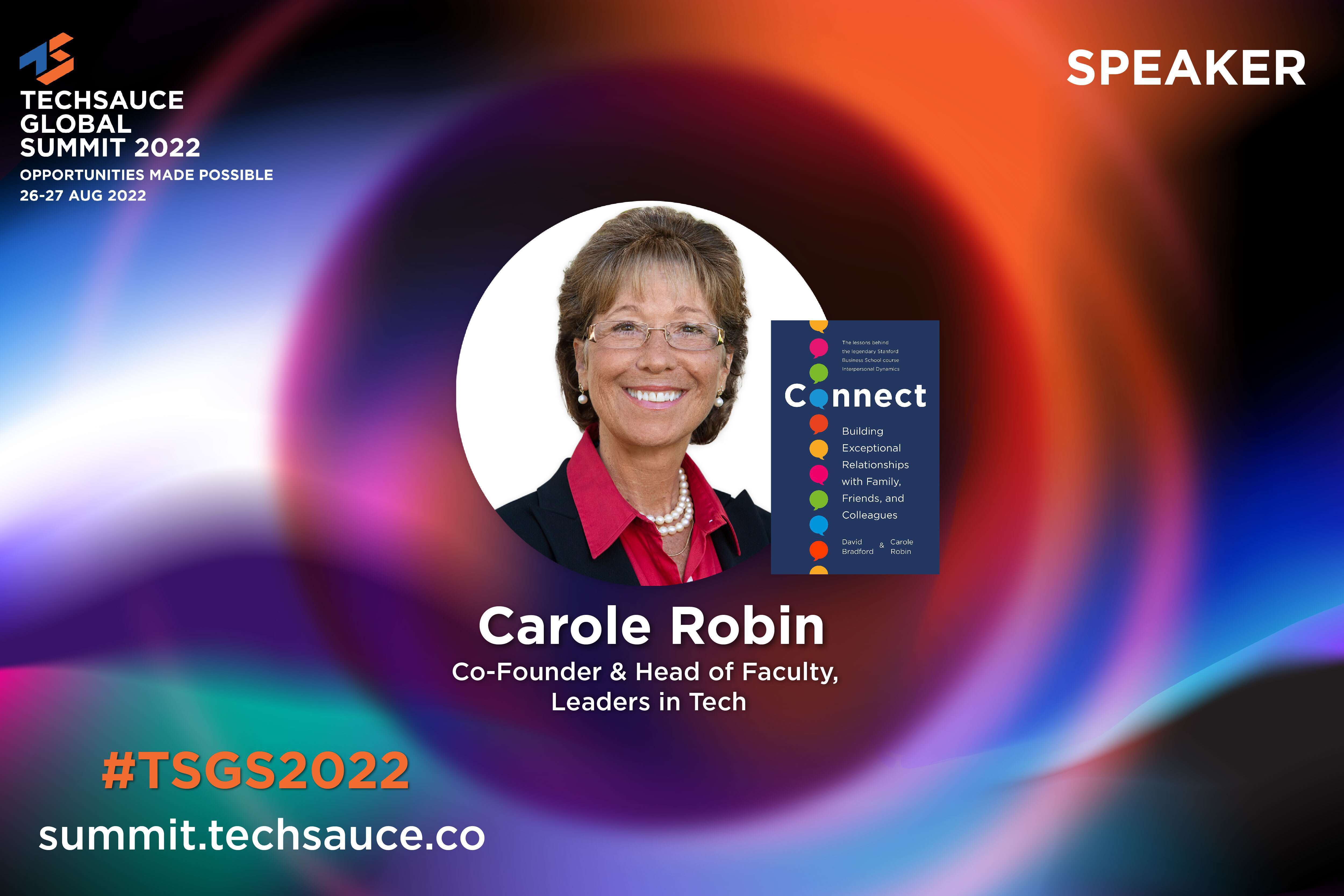 If you want to know more about Dr. Robins and her work you can check out her website: www.connectandrelate.com or join her special session at Techsauce Global Summit 2022. Get your tickets at https://summit.techsauce.co/
You can listen to the entire conversations by checking out Techsauce Global Podcasts.