Community is the buzzword in the start-up scene at the moment. We speak to Alex Loh from Singapore, Co-Founder of Kampung Collective, to understand how and why this is so relevant to businesses today.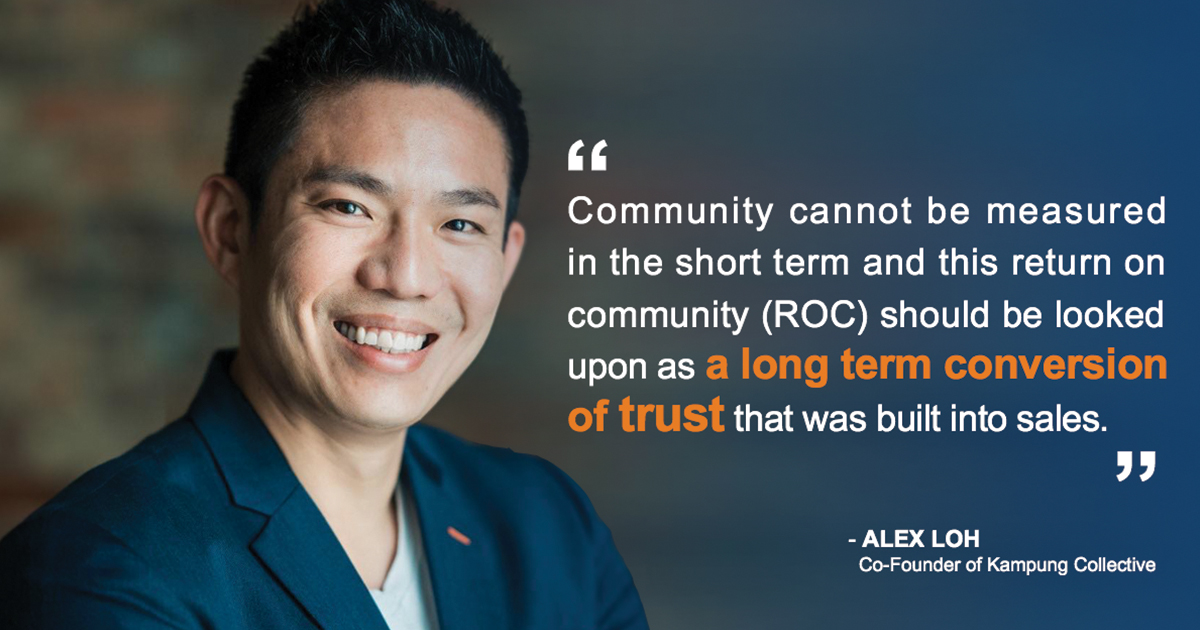 You like to focus on people connecting and community building. Why is it that you gravitated towards people and this aspect of the human experience?
This is actually only something that I discovered about myself last year. A little late considering I have spent the last 15 years working, but perhaps not too late since I probably have another 40 years (or more) to live so its midway through life that I'm discovering this.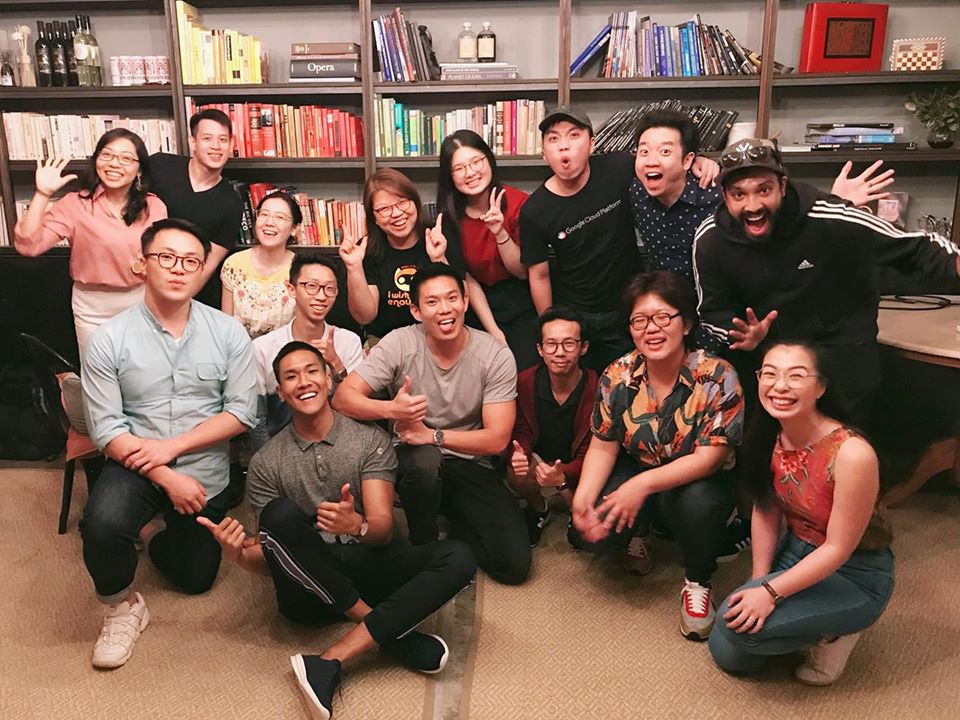 Discovering my WHY through Simon Sinek, but more importantly it was the birth of my girl that was the catalyst for me digging deep to understand what I had been doing all my working life, and what was it that I enjoyed, that I got excited about, and was good at doing.
In analysing the roles I have been in since I started working in 2004, from education to retail to F&B to events management to project management to hospitality to coworking, I have always enjoyed the interaction with people and bringing people together with a common purpose/interest.
What does Kampung mean and why is that the name of the Collective?
Kampung means village in Malay. And is understood in Southeast Asian countries like Singapore, Malaysia, Indonesia and even Brunei.
My Co-Founder Andee Chua and myself wanted to create a safe space, like a kampung, where there were no fences or barriers to each other, where we could just pop our head into the neighbours' kitchen to borrow salt/sugar/rice, where we could leave our children in the neighbours' house to be cared for without being worried about them.
An example in today's context would be knowing enough about two unconnected people in the same (or different) community, to be able to put both of them in touch with each other so they would benefit from the connection. Where the connector, does not actually get any benefit.
It's the sense of closeness and accessibility and dependability that we have as one of our values to the collective.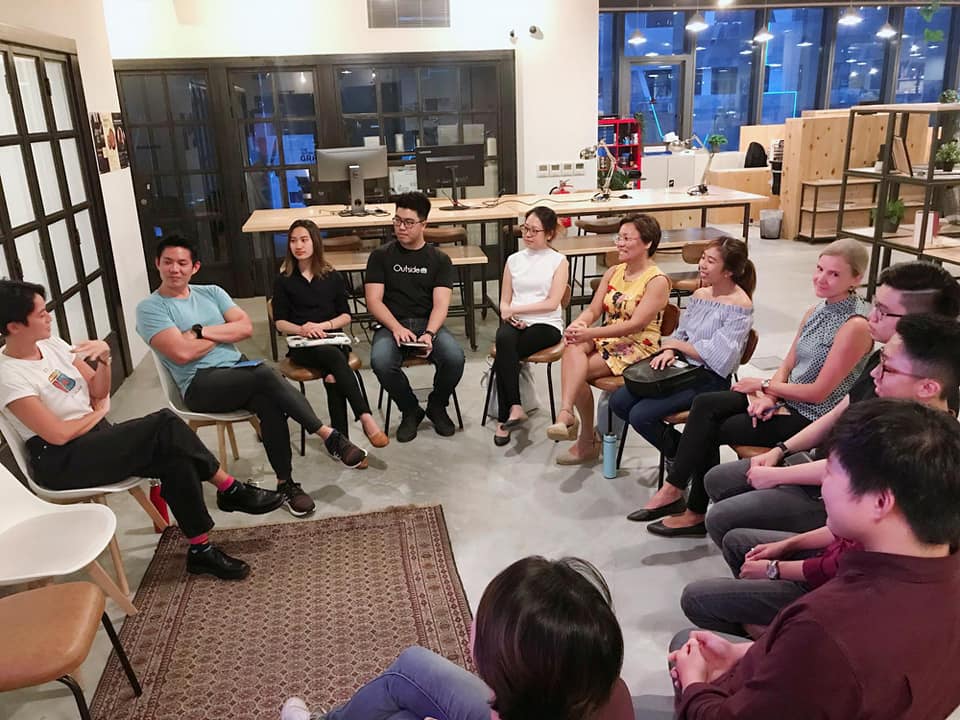 Kampung Collective is a curated community for community builders across Asia. Our core mission which seeks to Educate, Gather, Connect and Build are our key drivers to achieve our vision to elevate Community Building as a credible professional career.
It's a safe space to connect with community builders across different industries and verticals - a support network and "extended family" for community builders so that we can all enjoy longevity in the community building space and avoid burnout. We share best practices, challenges and look into ways we can continuously learn, improve and help one another grow.
What is a community builder or community manager?
Depending on the industry and vertical, the community manager could be working for a brand or a business or an NGO or social enterprise or non-profit organisation. It could also be in the online or offline space, or both.
I think for some businesses who have been around for a long while and where building a community of loyal customers is part of the company's values and vision, they would have had someone in that role from the onset, but they might not have been called the "community manager".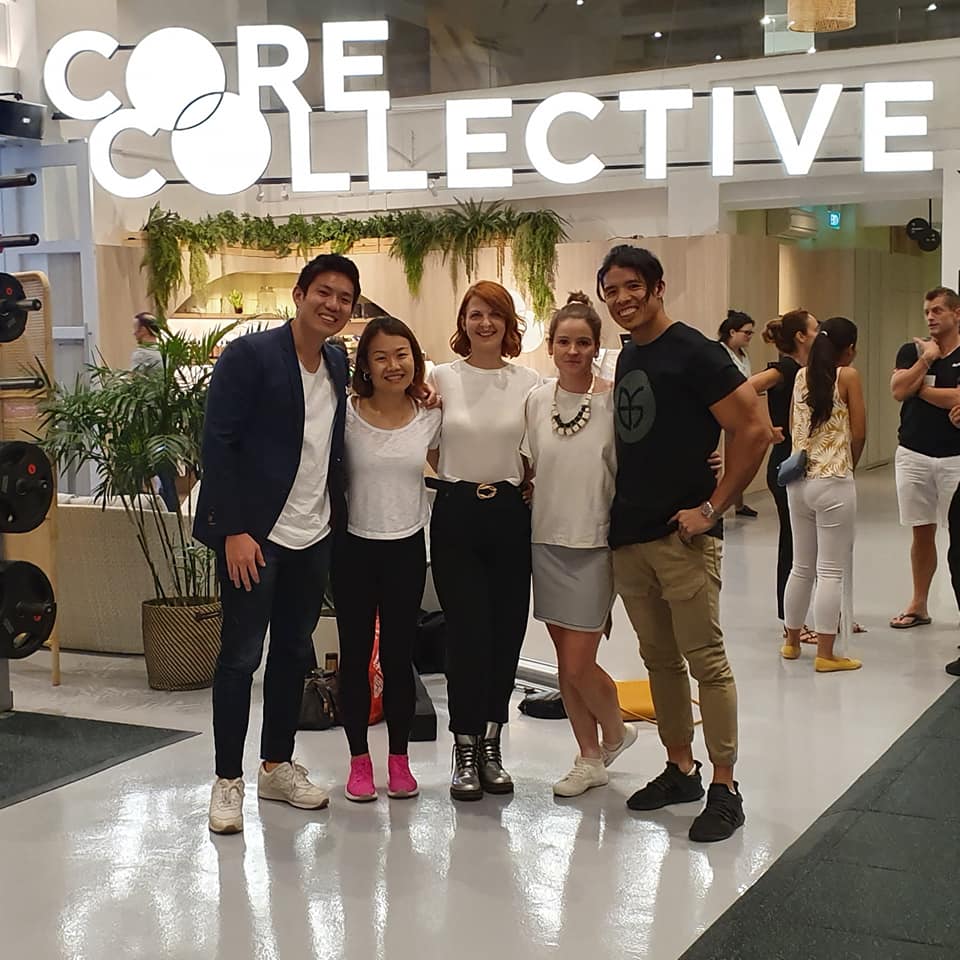 With the rise of WeWork and the coworking/co-sharing spaces around the world, this role gained in popularity. And new as well as old businesses and brands, realising that they needed to engage their customers through authentic touch points, then also decided to hire someone they called the "community manager" to fill that gap. In most cases, it was a lateral shift within the company, and the direct managers and supervisors of the community managers were in diverse departments from marketing to operations to human resource.
With new industries and new ways of doing things, there was always a phase of feeling their way around and understanding what the role of the community manager actually requires. Some brands and companies have found the formula, but others are still struggling. There hasn't been a fixed template set, at least not in Singapore and Asia, and we are all still learning.
This learning then brings challenges, issues and stress to the role of the community builder.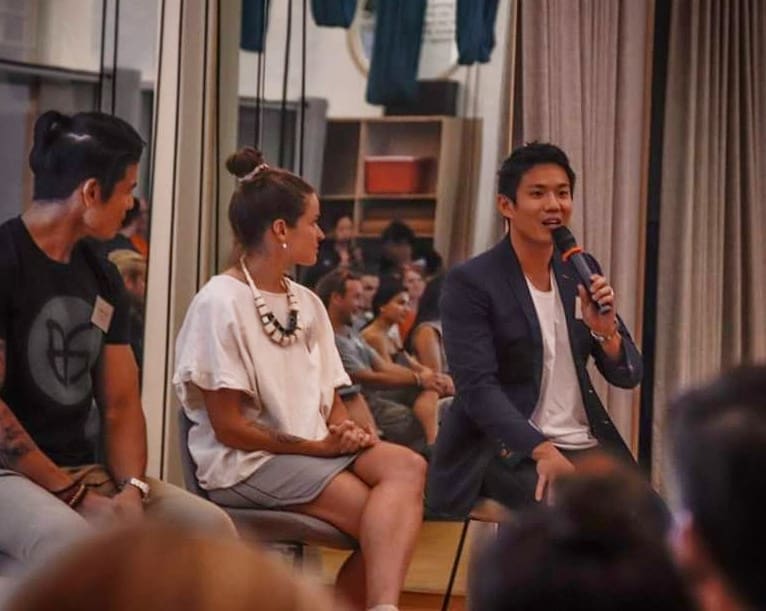 The role of the community builder is a people connector. Some people liken that to gallivanting or being a social butterfly. Meeting new people, remembering them, and being the glue that keeps the community together. Trust for the community builder is earned and this builds authenticity and loyalty, and is something that money cannot buy. It does however require the investment of time, and the returns more often than not are not in the short term.
He/she is a generalist, although he/she could be a specialist at something; a lateral thinker and problem-solver who won't take "no" for an answer, and because he/she is resourceful and knows enough people through the people connections, will probably always answer "I will find a way!".
What are the common issues that community builders have?
Not having a clearly defined job description and therefore not understanding deliverables and performance indicators.
Not being understood, or being misunderstood, by co-workers/colleagues and even direct reports/bosses.
Facing burnout because the role seems to encompass everything that could fall outside of working hours and also pay scale; dealing with problems of each individual member within the community; not knowing how/when to switch off.
Not having clear career progression.
Not having a safe space to decompress and learn from and upgrade skillsets.
How does Kampung Collective hope to address these issues?
Our core mission which seeks to Educate, Gather, Connect and Build are our key drivers to provide not just a platform, but also a safe space where formal as well as informal sharing and learning can take place.
Since we started almost a year ago, we have now almost 300 members in a private Facebook group with members from Singapore, Hong Kong, Malaysia, Thailand, Philippines and Indonesia. As more and more people attend our monthly meet-up gatherings and come to know about what we do, we felt it was a good time to expand the reach and influence to community builders outside of Singapore.
Also given the current times of social distancing, since we have taken our gatherings online, we have decided to appeal to community builders outside of Singapore and to grow this wider community who believe in our vision and are aligned with our mission to Educate, Gather, Connect and Build.
What's the future for community builders?
There is a lot of potential for community builders in the future, which is why Andee and I started Kampung Collective. Increasingly, brand and business authenticity will be key in building loyalty and hence increased/sustained sales. Regardless of an online or offline community, the role of the community builder is crucial in establishing this as he/she is client/customer facing and would have the most valuable insights to help the brand/business ideate/pivot/grow.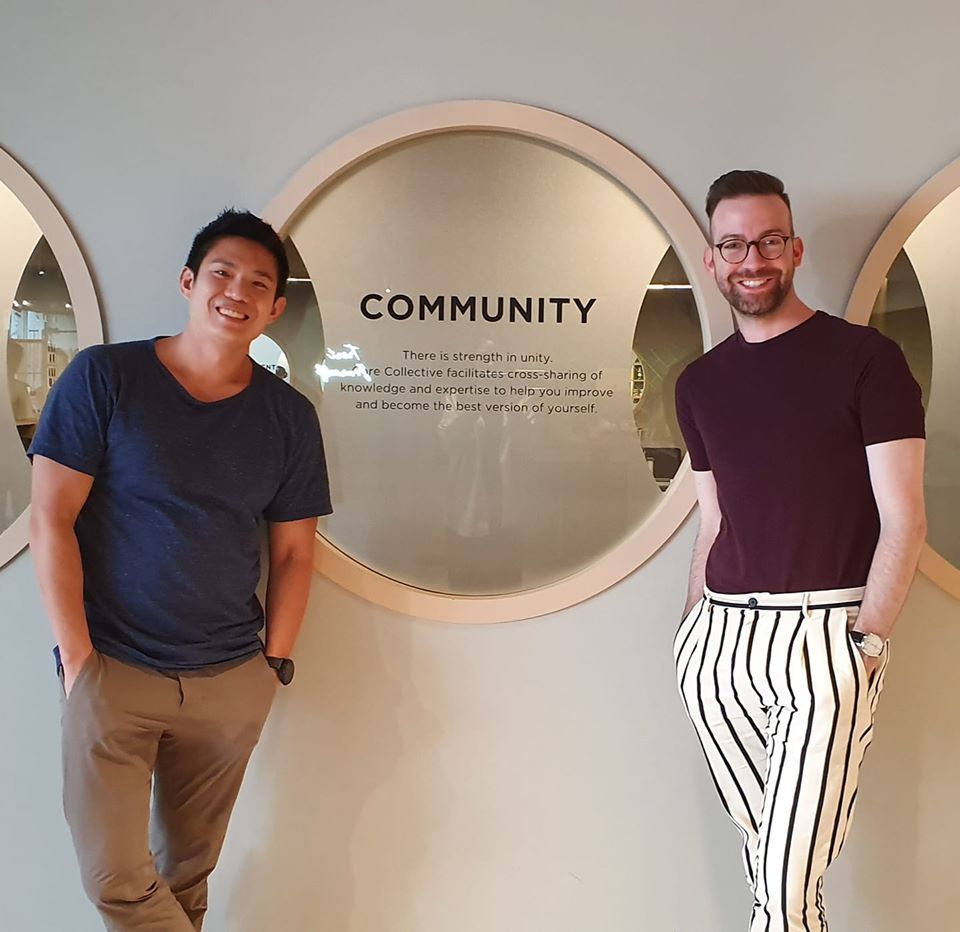 Someone who was hired in the past to do marketing had maybe 20% of his role in community building-type activities, but that has grown to 50% or even 80%, hence the need for a separate headcount/role and title to be created to fill this need.
As Kampung Collective, we felt that more needed to be done for community builders to help them stay sane, to increase the longevity of the profession/role, and to provide more structure for in-route, progression, and possible divergent roles that the community builder could transit and move into in his/her working career.
With Kampung Collective, we hope to form a body of community builders that could help build and formalise structure for brands and businesses to take reference from, and to grow the talent pool of individuals who love the role of the community builder, and have the potential to do so much more for themselves and the brands and companies they work for.
That said, the role and skillsets need not be boxed up into the title "community manager" but could also be present in an entire team/company/department from the CEO/Founder, all the way down to the cashier and customer executive.
How does someone become a community builder and can people make it a profession?
Anyone can become a community builder, but there are some that are better at it than others. At Kampung Collective, we've identified certain hard and soft skillsets that would make someone better at the role than another. Some corresponding related roles that would also do well as community managers could be social media, marketing, operations, customer service, relationship management, customer support, business development and innovation.
What are the skillset and tools required to build and grow and manage a community?
Building/growing a community, managing a community, and engaging a community need not necessarily require the same set of skills and tools.
This all involves different things and at different stages of growth of the community. Some people naturally and by virtue of experience, have them, while others need training or just more experience to acquire the knowhow.
Below gives a general idea of what makes a good community builder:
Hard skills: related to the environment/industry/vertical specific;
Soft skills: empathy, adaptable, charisma, likable, relatable, team player, generalist, listener;
Personal alignment with product/brand/business; and
Personal insights to want to help shape/mould/grow.
How do you measure community?
This is a good and tough question. There are different measures for different industries and verticals, and we believe that there is no one-size-fits-all.
Measurement should be co-determined by the community builder and the brand/business. The metrics could be engagement where it measures the number of repeat attendees at events or sentiments or number of subconscious lifestyle changes or downloads or number of people who have benefitted from the product/service/initiative.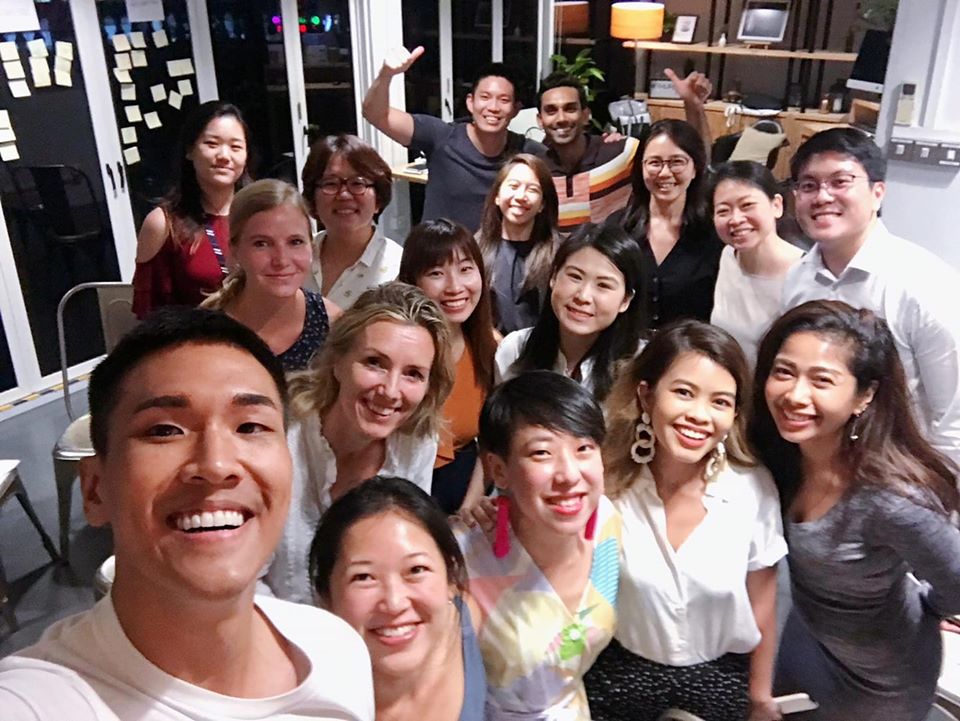 For Kampung Collective, we are measuring community with engagement by the number of meaningful connections made at either our monthly gatherings or from our online closed group. This inadvertently also helps to grow the community as more and more people find value in what they can take away/have taken away from being a part of the community.
Community cannot be measured in the short term and this return on community (ROC) should be looked upon as a long term conversion of trust that was built into revenue/sales.
We feel that the role of the community builder is relatively new enough for community managers to educate and show their co-workers and supervisors how ROM could/should be measured.
Kampung Collective is working on a pilot project to test the measure of community. We will share our data and resource as soon as we compile and analyse the data.
What kind of businesses need communities? Is it important? Is it a business that customers should interact with each other? Is that community? Or can a business who has a 'community' of customers who have only a relationship with the business count as a community?
I have had corporates approach me to help build community within the employee space. I also have had companies approach me to help build community around a wellness space.
We believe all businesses need communities, it could be an internal employee community within the company, B2C or B2B businesses and the communities could be in the tens to even in the millions.
We believe that every business should have community as a pillar in their business to build and perpetuate their brand and therefore loyalty, which would then convert into sales/revenue.
As long as the vision and values are aligned, It doesn't matter whether it's a community of customers interacting with each other, or a community of customers that interact directly with the business. Either way, it allows for the brand/business to communicate with its customers, and it is a platform to engage and gather valuable insights on how the business could possibly be run.
Who should join Kampung Collective?
Anyone passionate about community building. You need not be in a role as a community builder or community manager in your job, to benefit from being a part of Kampung Collective.
How do we keep informed of the resources that Kampung Collective is sharing and also the formal/informal online/offline gatherings?
You can find us on Linkedin: https://www.linkedin.com/company/kampungcollective

And if you are passionate about community building, and wish to be part of this family, apply to join us now - https://www.facebook.com/groups/kampungcollective/
Where can people find you?
Physically always on the move meeting people, attending events, training people on community, helping boutique fitness and wellness businesses innovate, helping corporates add wellness and wellbeing to the workplace, traveling with family or for work.
About Alex Loh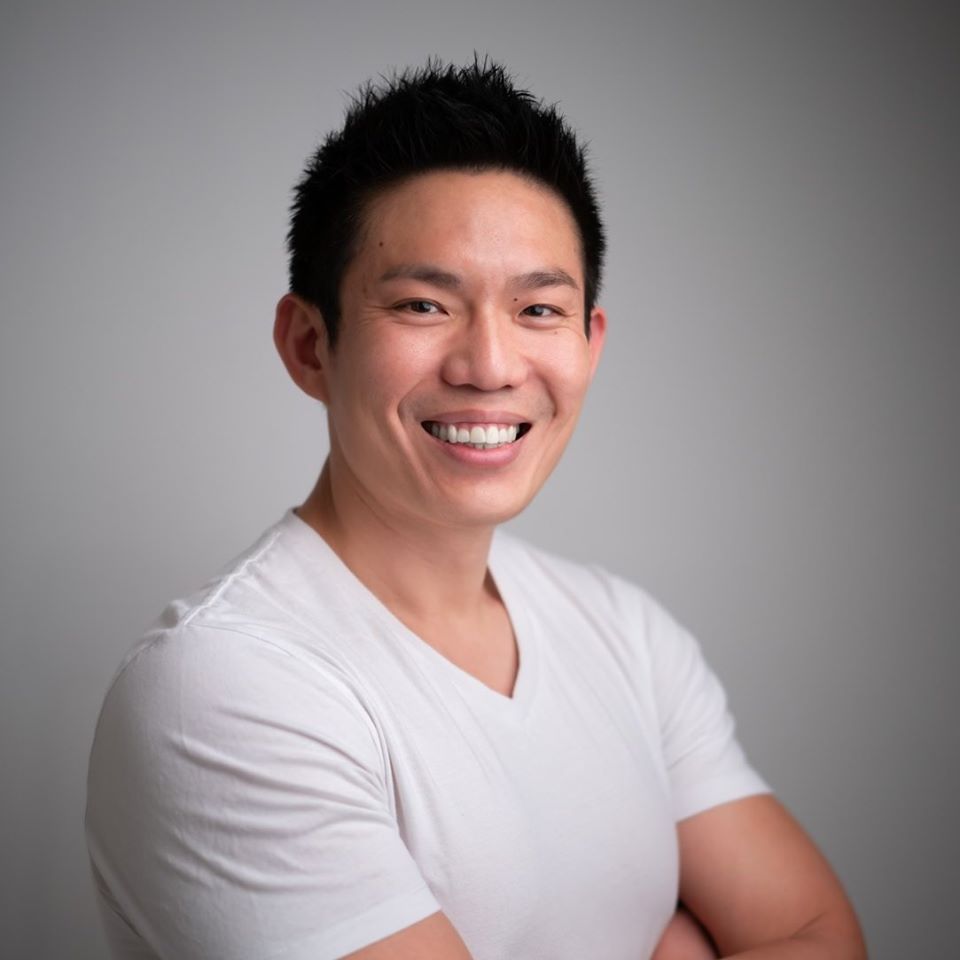 Alex Loh's compass is guided by his desire to help people. This could be in building communities through facilitating the best connections between people and businesses so that they may each find fruitful solutions, experience growth and achieve targeted success; or in optimising people's lives through recovery, pain management, sleep, breathing and oxygen advantage, with focus on athlete performance and general well-being.
Fitness and sports have always been a big part of his life, having represented Singapore in Water Polo at the Asian Games, Commonwealth Games and SEA Games. As he moves into his forties, he now leads his life more as an everyday athlete active in various sports and fitness activities. In doing so, he finds greater importance to seek and share effective recovery methods and modalities for preventative health.
Hit him up anytime to speak about Building Communities and/or in Optimising your Life!