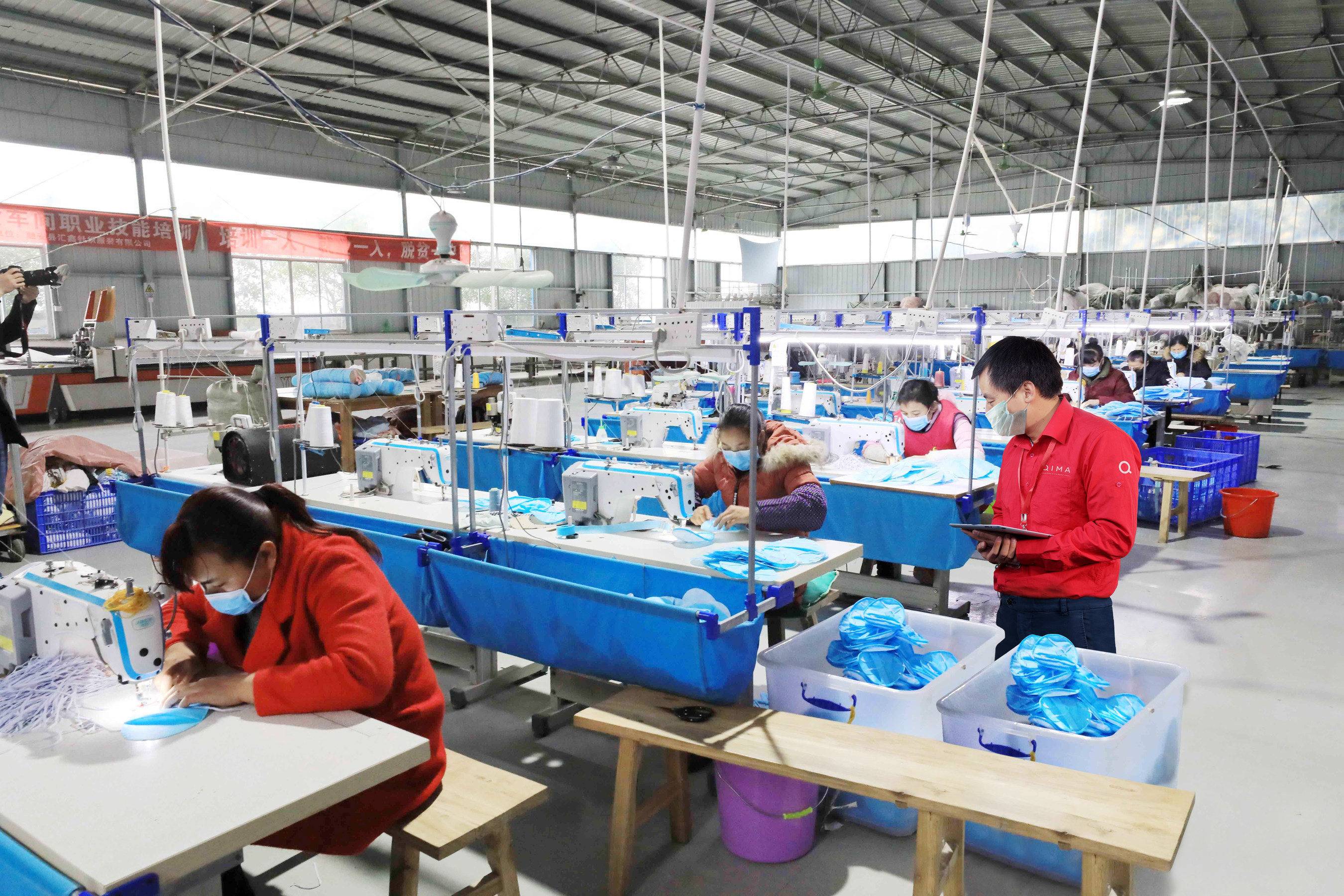 The COVID-19 pandemic has kicked digital transformation efforts into overdrive across nearly every industry, demanding mass virtualization to accommodate remote work and business operations.
The manufacturing industry is far from immune from the pressure to digitize. In fact, factories and suppliers are at the very epicenter in some ways. After production was stunned by factory shutdowns in China and fundamentals became scarce almost immediately, including toilet paper and PPE, supply chains are now top of mind for both businesses and consumers.
While operational risks and weaknesses are being exposed, in all challenges lie opportunities. In particular, manufacturers and suppliers in ASEAN have seen an unprecedented uptick in demand and now have an opportunity to build long-term, lucrative relationships with global brands.
But in order to stay ahead of the shifting supply chain landscape, manufacturers and suppliers will increasingly need to innovate and implement digital inspection solutions that afford operational agility and data-based decision-making to protect quality and compliance measures.
First came the trade war, then came the pandemic
If a brand with a global manufacturing footprint or supplier network wasn't already upended by rising operational costs in China, the world's largest manufacturing country, or the competing tariffs of the US-China trade war that began in 2018, they have almost certainly been impacted by the unprecedented disruptions and ubiquitous unpredictability triggered by the COVID-19 pandemic.
In an environment rife with geopolitical tensions and shifting demand patterns, geographic malleability is increasingly important for global brands. Inevitably, it enables them to circumvent calamity and continue operations uninterrupted. Demand for inspections and audits in ASEAN, according to data from leading supply chain auditor and inspector QIMA, rose 19% YoY across the board in 2020, a figure that was twice the YoY growth rate tracked from 2018 to 2019.
The increased demand is undoubtedly a boon for ASEAN, particularly for the region's manufacturing industry. But ethical audit data collected by QIMA at factories in 2020 also paints an alarming picture for how well manufacturers and suppliers are responding to the shifting supply chain landscape, with the percentage of factories ranked "red" for critical non-compliances increasing by more than 100% in the second half of 2020 compared to the first half of the year.
Time to go digital

To drive agility across all stages of operations, many manufacturers are attempting to digitize their inspection processes networks so they can gain a full-circle 360-degree view of where factories and suppliers stand in terms of production, quality, social, and environmental compliance standards. In a survey of over 200 global brands conducted by QIMA, two-thirds of respondents reported that the pandemic has accelerated their company's resolve to digitize their supply chain, including the use of new digital and remote inspection solutions.
However, there are challenges for factories and suppliers that want to keep pace with the digital transformation of their clients, including implications for privacy, cybersecurity, replacing legacy systems, and training. A study by Deloitte found that the manufacturing sector is sorely lagging behind in adopting broader enterprise-wide digital initiatives, which is pushing factories and suppliers behind and limiting their growth potential.
To turn this tide, and seize emerging opportunities on the horizon, leaders in manufacturing must recognize that digitizing operations comes with a score of long-term benefits that far outweigh the short-term growing pains of digital transformation.
Pinpointing the pain points of manual processes
Manufacturing operates within a complex network that engages hundreds and sometimes even thousands of people, ranging from the suppliers, factory owners, laborers, and inspectors. While recent technological advancements have supported brands' desire to transform traditional supply chain management processes, many factories and suppliers are still operating manually when it comes to processing inspection data for quality and compliance.
For example, manual inspections utilize paper sheets for tracking measurements, and then hand-written reports are produced. These reports are submitted to the quality control manager, who then needs to review disparate reports coming from a multitude of sources. When this repetitive, mundane effort is proliferated across multiple transactions, it accounts for a great amount of time that an employee is spending on data input. Furthermore, such manual processing is subject to human error and is largely inconsistent from one employee to another employee or from one inspector to another inspector.
This variability yields poor visibility and limited insights, making it difficult for manufacturers and suppliers to make smart data-driven decisions or even know what's happening on the factory floor at a given moment.
Centralize and augment the collection of inspection data
An effective digital supply chain platform automates the data entry needed across business operations to better track quality and compliance, automatically collecting and updating data points from all the relevant parties within a brand's supply chain ecosystem. It then amalgamates these data points and makes them accessible within a centralized system, rather than having the data fragmented across the entire network of multiple systems that don't communicate with each other.
When data sets are automated by machine learning and centralized to one easily accessible dashboard, decisions are aptly driven by tangible, real-time data. Subsequently, workflows can be streamlined, and hours of effort can be saved in the long-term.
Furthermore, saved time and resources can be reallocated to other more valuable activities. This could mean automating risk-based in line inspections at factories found to be at risk or automatically approving reports to ensure fast-paced shipments. Essentially, automation allows manufacturers and suppliers to spend more on other activities that help grow the business, such as building relationships with brands and negotiating better vendor prices.
Increase speed to market
Whether we're looking at Lazada, Shopee, or Grab, the companies gaining market share in today's marketplace have at least one common attribute: speed. Thanks to the smart tools and mobile devices offered by today's leading technology companies, consumers have become increasingly impatient and want their products and services as quickly as possible with a frictionless, convenient customer experience.
Businesses that fail to deliver fast and efficiently will eventually begin to lose critical sales opportunities and surrender significant market share to swifter more agile competitors. But, inevitably, brands are learning that speed is largely contingent on supply chains. And they are only as strong as their weakest link in the chain. Significantly, a digital supply chain presents brands real-time visibility into the transit of goods across their entire supply networks, tracking everything from product conception, to inspection, to transportation and arrival at destination.
For manufacturers and suppliers, real-time visibility to the factory floor enables data-driven decision making and ensures products are delivered timely and efficiently. For example, if the weather forecast reports that a typhoon will occur where some of a suppliers' factories are located, remedial actions can be taken on behalf of clients, such as adapting the sourcing to other factories in safe locations. In addition, factories can show quality data for their clients and performance dashboard to help win over prospects.
Overall, workflow automation for inspection and auditing booking can help save time for all stakeholders of the supply chain, increasing the overall speed to market and mitigating expensive buybacks.
A new framework for client relations
By offering an integrated, holistic view of their operations, digitization revamps how manufacturers and suppliers protect and promote key performance indicators for production, quality, social and environmental compliance on behalf of their clients.
By standardizing workflows and checklists for inspections and audits, manufacturers and suppliers can meet their client's standards more efficiently. Moreover, they can even take the lead on setting industry standards and infusing best practices across their operations, including factories, raw materials, other suppliers, and vendors. Digital platforms can also help to make manufacturers and suppliers more data-forward and proactive, deploying corrective action using real-time communications and risk analysis that anticipate problems before they happen on the factory floor.
Perhaps the most promising feature of implementing a digital supply chain platform for inspections is that it fundamentally transforms the relationships manufacturers and suppliers have with their clients and vendors. Thanks to the real-time visibility and reliable data analytics, each relationship is no longer based on a standard client-vendor contract. Instead, the relationship becomes a mutually beneficial one that is founded on transparency, partnership, and teamwork.
Fundamentally, digital inspection platforms help manufacturers and suppliers reimagine a client-relations framework built on trust and collaboration, better connecting them with clients and partners they can grow with now and well into the future.
About the author
Sébastien Breteau is the founder and CEO of QIMA, a quality control and compliance service provider that partners with brands, retailers, and importers to secure and manage their global supply chain. He has more than 20 years of experience in supply chain management, founding his first sourcing company in 1997.
Founded in 2005, QIMA has become a leading player in Asia and has expanded its operations globally to 20 offices, 2,300 employees, and operating in 85 countries. In 2020, the company launched QIMAone, a collaborative platform that digitizes quality and compliance management for global brands, retailers, and manufacturers.