eSports or the eSports ecosystem in Thailand is buzzing once again, but how much progress has been made?

 

Techsauce interviews four important figures in the eSports ecosystem to get their insights on where the kingdom stands compared to other countries.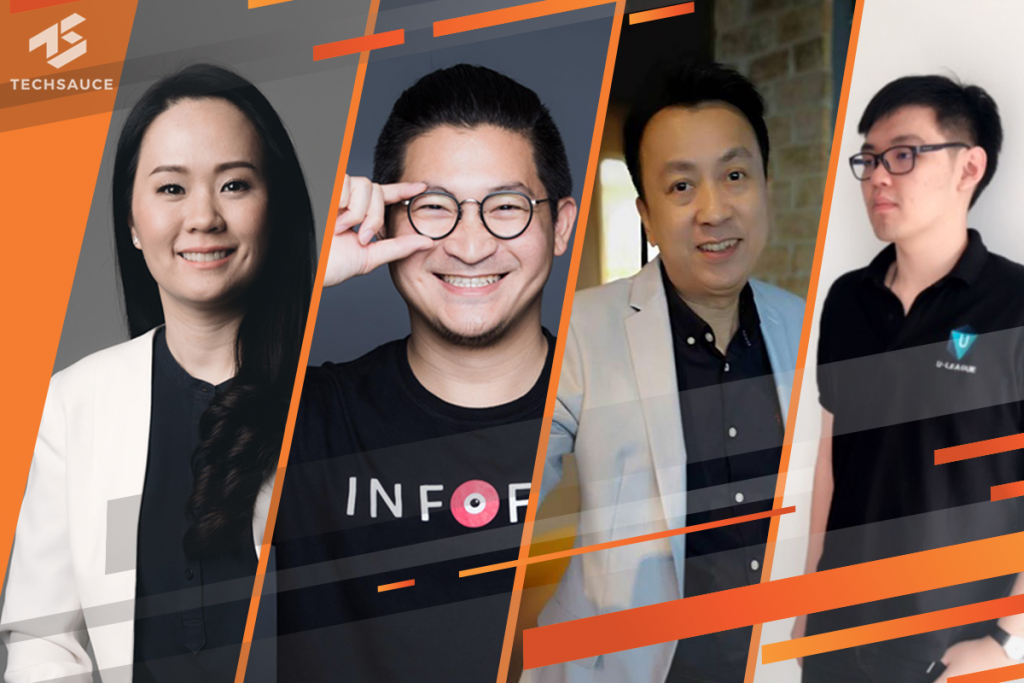 eSports or the eSports ecosystem in Thailand right now is alive again as activities, competitions, and venues supporting gaming are popping up quickly. 
It is true that eSports has advanced overseas for many years now so with the revival of eSports in Thailand many wonder, where does the country stand? 
Techsauce got the chance to speak to four important figures in Thailand's eSports ecosystem to get their insights on where the kingdom is right now compared to other countries.  These individuals are:
Nok Maneerut Anulomsombut, CEO of Sea (Thailand), Garena is under Sea
Jirayod Theppipit, Founder & CEO of Infofed and Founder of Thailand E-Sports Arena
Santi Lothong, President of the Thailand E-Sports Federation: TESF
Tanat Srisukhato, former student of the Faculty of Information Technology, King Mongkut's Institute of Technology Ladkrabang and one of the first organizers of U-League Thailand
Nok Maneerut Anulomsombut, CEO of Sea (Thailand)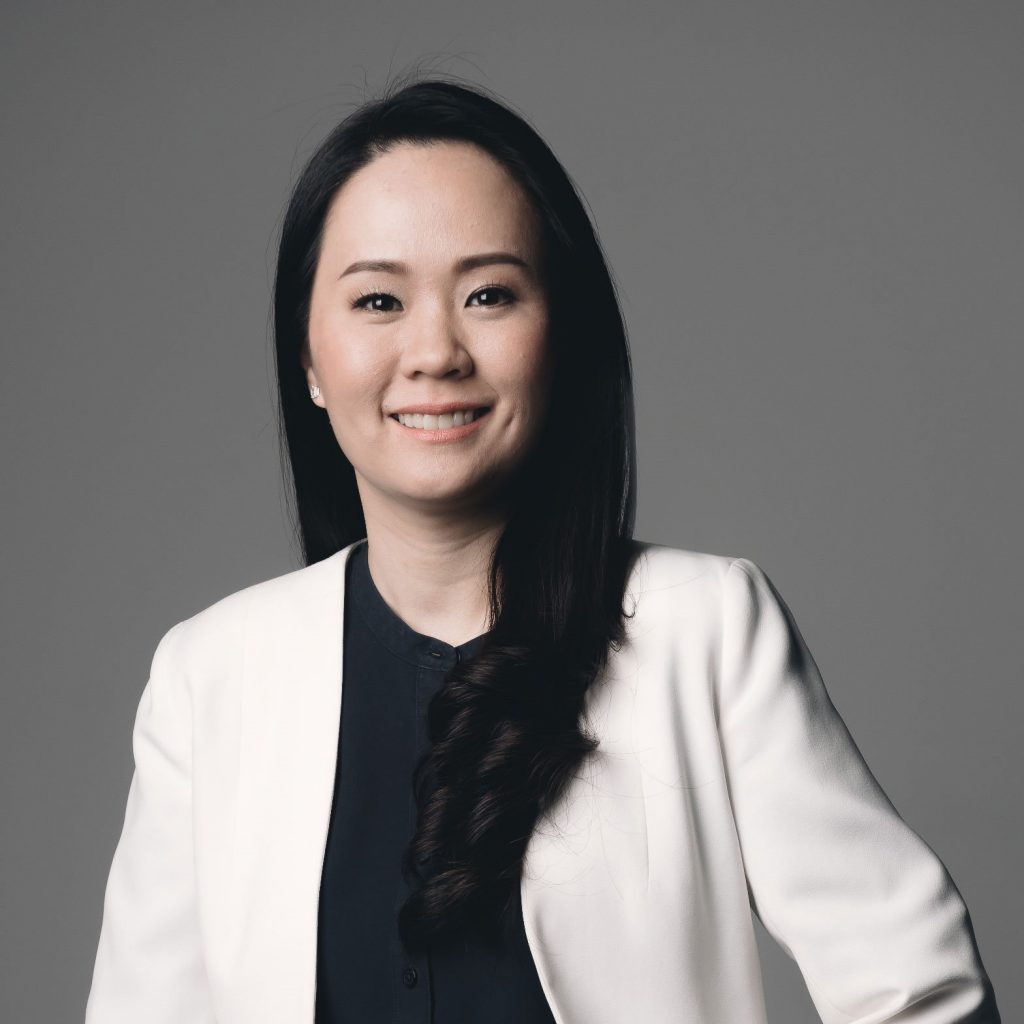 Today Thailand is already the eSports hub of Southeast Asia.
Garena's role as publisher of the eSports ecosystem
Garena is a publisher that focuses on bringing in games that are of international standards so that Thais can play at the global level.  Garena has also received the right to host eSport competitions for these games in Thailand. 
eSports actually is a part of the gaming entertainment ecosystem, but if you look deeper, eSports has an ecosystem of its own.  What makes up the ecosystem are the players, coaches, team managers, and most importantly the audience.  As a publisher, Garena plays the vital role in drawing in the public to engage in eSports and accepting it as a professional sport to ensure its longevity. 
How does Garena communicate?
Garena has been in the gaming industry since 2012.  It started out by using social media to reach target groups directly.  Afterwards it got more reception, especially from the public sector after the government recognized eSports as an official sport.  More support was then given from the government sector.  An example of such support was Garena World 2018, an event that was organized this past April which received sponsorship from the Ministry of Tourism and Sports.  
In addition to this Garena has signed an MOU with four universities to develop curricula on gaming, which include eSports too.  The universities are Bangkok University, Dhurakij Pundit University, University of the Thai Chamber of Commerce, and Sirpatum University.
What attracts Thais to eSports?
People are interested in eSports because it is a form of entertainment.  Everyone can play games up to a certain level.  Once they understand and like a game, they are most likely to want to watch pro-gamers play.  It is like people who like to play football.  They are most likely to want to watch professional players play. 
If you look deeper into gaming you will see that people have a passion for games and want to make that passion into a career.  In the eSports ecosystem there are many roles you can take.  There are the commentators, production teams, and even the players themselves who want to be able to adapt and take on other positions in the ecosystem.  There are also the game developers.  Garena is working to support these positions. 
Another perspective to this, is the business opportunity where the private sector can sponsor competitions and reach their target groups directly.  Every time a competition is set up, a wide range of fans congregate to see their "idol" professional eSports players compete, just like a professional football match.  They all make up a community to support players and the business at the same time. 
Is Thailand capable of creating games for eSports competitions?
Thai kids have the passion and have developed their skills, but they are still at the local stage.  If they want to develop eSports they need to think globally, even if the games contain local elements.  This is so that games follow global standards and can be enjoyed all over the world.  Garena is now involved in developing local games for the global stage.  The company is there to support Thai creators, right from the concept stage.  The company believes there is a chance for Thais to develop games that are up to international standards within 3-5 years. 
How does the Thai eSports ecosystem compare to overseas?
Right now Thailand is the eSports hub for Southeast Asia.  Garena's latest event, Garena World 2018 had over 240,000 participants and had over 10 million views.  It was the largest event of its kind in Southeast Asia and was so popular that it even had foreign TV programs covering the event live.  The value of the market is still in the early stages when compared to others in the region.  However there is clear support from the public and private sectors, there is a strong infrastructure, and universities are opening up majors supporting jobs in this field.  Thailand is the first country where the private sector is showing real support for the industry.  
When compared to the rest of the world Thailand is ranked the 20th largest market in the world.  Thailand still does not have as much support as the original United States market has, which has existed for more than a decade.  If you look at a closer market, China, the big players there are IT giants such as Alibaba and Tencent.  The Thai market still has potential to grow because the standards are there, but when compared to the rest of the world, it still needs to be pushed more. 
Jirayod Theppipit, Founder & CEO of Infofed and Founder of Thailand E-Sports Arena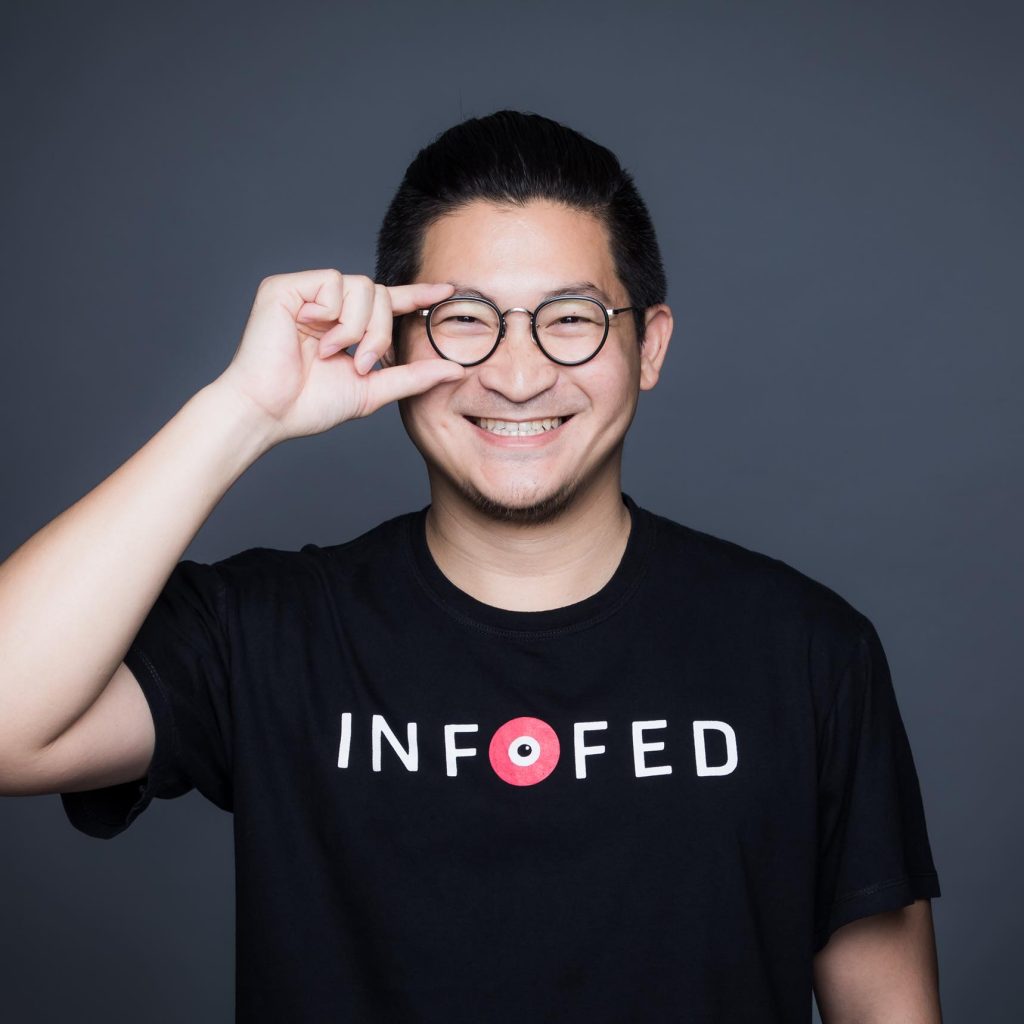 Thailand's infrastructure can support international competitions for sure.
What is Thailand E-Sports Arena's origin story and what role does it play?
Let me start with the eSport trend first.  eSports has been accepted as an official sport by the new generation and at present the hardware and content is more readily available.  This is especially true for the mobile phone platform, which is accessible to all users in the market.  This platform has significantly boosted the market's growth.  The eSports trend is even stronger in the world now after eSports was made an official competition category in the ASEAN games and the Olympics. 
What is happening in Thailand is after the government recognized it as an official sport, Infofed, a regular researcher of the market, started to see pain points.  For any sport to be successful, there has to be continuous competition with leagues and facilities set up.  Right now we are only able to organize pop up events which are not continuous and are costly to hold.  So we decided to set up a permanent venue to support better quality competitions that are cheaper to organize than pop up events.  
What attracts Thais to eSports?
We are now living in a new age with a new generation which views eSports as a form of entertainment and a potential industry to work in.  There are not just the players and fans when it comes to eSports, but new careers that range from cast game players and commentators to production and event staff.  Universities are now even opening up majors to train people for this field and show real support for this industry. 
How prepared is Thailand's infrastructure in supporting international eSports competitions?
We are ready.  If it is a competition for the Southeast Asian region, Thailand eSport Arena is ready.  If it is a big event with over 50,000 spectators, we can transform bigger venues such as the Rajamangala National Stadium into proper eSport arenas.  This is what other countries around the world do.  If the participants are in the thousands the event will be hosted at the Thailand eSport Arena, if more than ten thousand, sports stadiums will be used. 
As a creator of Thailand's infrastructure (an arena and a system to host competitions), what do you think needs to be done to further elevate eSports in Thailand?
I think we are going in the right direction.  The public and private sectors are coming together to give support.  Universities are producing the human resource for the ecosystem.  Right now everything is heading forward.  The thing that we need is continual support and time. 
Right now eSports is developing everyday.  More sponsors are viewing eSports as a new efficient marketing channel to reach their customers in the age group of 15-30 years old.  Right now there are a lot of sponsors coming in from various industries, especially from those involved in the ecosystem such as publishers and IT retailers.  In the future we are going to see other organizations increase their participation.  The eSports model is just like that of a professional sport.  Money from sponsorship will help drive the ecosystem further.  
Santi Lothong, President of the Thailand E-Sports Federation: TESF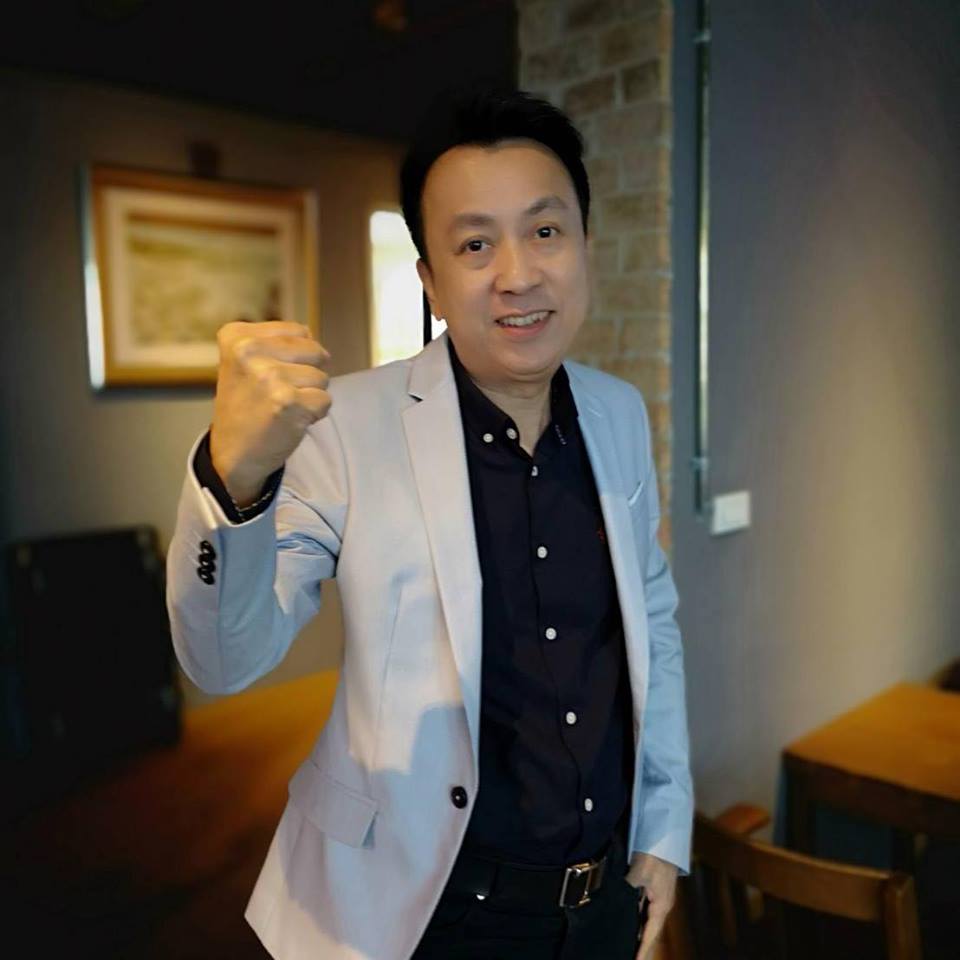 What we envision and plan for our ecosystem is for it to be created in a space that accepts it first and then slowly expand it.
What is the role of TESF?
The role that Thailand E-Sports Federation (TESF) is strengthening eSports in Thailand and bringing about more acceptance of the sport.  We organize big events at the appropriate time because funding comes from taxpayers.  
Most of the things we do involves mainly working with the Sports Authority of Thailand (SAT).  It involves increasing happiness among the Thai people, popularizing Thailand through sports tourism so that sports can stimulate tourism or have tourism boost sports, and strengthening the youth and seniors to decrease inequality. 
The perspective and way of working in the eSports ecosystem under TESF is different to that of other countries.  This is why we focus on integrating everything, from education to eSports careers. 
What role does TESF play in the eSports ecosystem?
TESF plays the role as the coordinator between the National Olympic Committee of Thailand (NOCT) and Sports Authority of Thailand (SAT) for eSports in Thailand.  Today our eSports ecosystem is strong because of our community.  Therefore what we see and plan for the ecosystem is having it in a space where it is accepted and letting it grow at its own speed. 
SAT works under the NOCT, using its regulations.  Everything needs to be authorized by the NOCT because the NOCT is under the the Olympic Games.  It has no power to select games for competitions.  This power lies with the The Olympic Council of Asia (OCA).  The OCA in turn is under the International Olympic Committee (IOC).  
eSports involves using software and games for competitions so competitions have to be certified from the beginning.  We want more cooperation between software and game developers and the IOC so that both sides can have the same understanding in order for eSports to be fully accepted as an Olympic sport.   
What challenges did you face during the process of making eSports an official sport?
I have to admit that ever since it has become an official sport, acceptance of the sport has increased.  The SAT says that we have to finalize an official strategic plan before talking about sponsorship or attaining partners.  This caused the following problems: 
Time: Everyone wanted to see everything finalized quickly, but the SAT wanted everything to be confirmed before an official announcement.

   

We cannot impact eSports until everyone in society see it for what it is.

 

There is not enough investment to create a significant impact in eSports.

 

Gamers do not appreciate and see the value in eSports becoming an official sport.

 

They are still learning and they think it is just about playing games all day.

 

They do not take it seriously.

 

They just pick up a keyboard and a mouse and go straight to competing against each other.

 

This is the wrong way of competing.

 

We are still waiting for eSports to be a part of big sports events such as the Asian Games or the Olympics for real.

 

The recent Asian Games only had eSports as a demonstration sport, which is really weird.

 
In addition to this, SAT has proposed to increase the association's role in punishing clubs which break regulations in order to have effective clubs.  
What is the status of eSports athletes in Thailand right now?
There are no real clear eSports athletes yet.  It's more about making money from competitions.  This has put a lot of pressure on players who lose. Real preparation helps prevent teams from breaking up after losing a competition or corruption where athletes are not paid after a loss even though the team has already been paid by sponsors. 
Clubs therefore should prepare and build infrastructure in order to have strength and readiness.  Clubs should refer to how overseas clubs plan in preparing athletes where even though they may have not won a championship, they still received a wide range of benefits.  They should look at the Thai Premier League where footballers can choose which clubs they want to join and have a clear salary, giving them more options.  
In the past a lot of problems came from support that did not have a direction.  There is no clarity because in the past the government did not give much support.  Now there is a lot of support from various channels.  When the Diamond Cobra team prepared to compete in the Asian Games, it sent photos and updates to the association and received payment from the SAT.  It was not a lot money, but it was better than playing from one day to the next day.   
There may be more clear support in the future such as health checks and health insurance.  If players are able to build a reputation, they will get more sponsorship and this will help athletes have a clear goal.  This is how things should be.  
The path to becoming an eSports athlete
There are three steps. 
Start at an early stage club.

 

If you are a student, join your school's eSport club.

 

Show enough skill to be chosen to join the national team.

 

After joining the national team, you have to find a position amongst clubs that already have quotas of players.

 

There are real player and substitute player positions.
Enter national competitions which take place twice a year.

 
Santi says the most important thing for the national eSports team is being ready.  When you are called to compete you have to be ready both in Thailand and in the host country where the competition is taking place.  An example of a competition the Asian Games. 
Tanat Srisukhato, the first start the U-League Thailand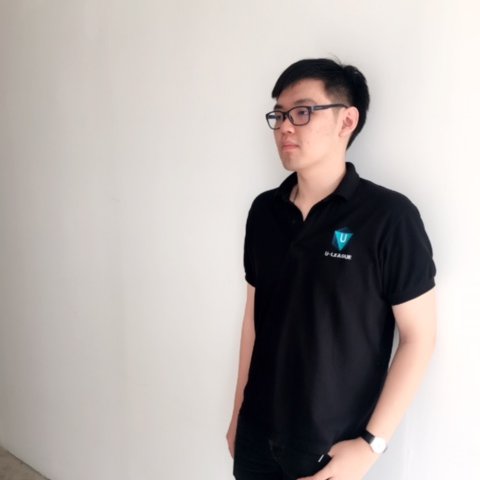 If you want someone to support you—someone to be your sponsor, don't you think you need to first prove your value before they come searching for you?
Where do you think Thailand's ecosystem is at and how does it compare to others around the world?
2-3 years ago Thailand's ecosystem had grown, but it had limitations without the support from the government.  Once the government "unlocked" its support for it, it was able to grow even further.  However it is like we are starting over again because we are now at the early stages of having eSports competitions at the national level. 
If you look at Thailand's management of resources, venues, living expenses, and money, we are ok.  This has attracted big markets.  The worrying thing is the lack of community support.  Each community is different and ours tends to like things to be comfortable. 
However things have gotten better. There is more response to various events than in the past.  Before we were not active, did not like to spread knowledge or give cooperation so when it came time for big events, there was not that much response from the public.  Nonetheless Thailand's online community is quite strong because it is not convenient for everyone to travel to big cities from distant regions to watch competitions.   
For sure Thailand has a lot of experience, enough to be comparable to overseas teams at the basic level.  In the Southeast Asian region we are quite invincible as we rank in the top 3 countries.  It is another story however when compared to the United States, Japan, and South Korea.  We are still lagging behind in terms of the number of affiliation and clubs, organizers, events, and production.  
How did U-League Thailand start?
To put it simply, we wanted to create a community for eSports in universities, but no one was willing to accept it.  We saw an opportunity to create a community, but we had to persuade the universities to accept eSports and work with us.  The universities were open to us and allowed students to control the competitions by themselves.  This was a sign that they saw the benefits of eSports.  When this was made possible, the eSports ecosystem gained a positive image. 
When we started U-League Thailand 2-3 years ago, when I was still a student at the Faculty of Information Technology at King Mongkut's Institute of Technology, kids addicted to gaming had a bad reputation.  Society viewed the group in a negative way.  This perception got better once eSports became an official sport. 
At that time even I as a student did not see anything interesting in it.  However there is more to it than just playing games.  It is fun, entertainment, teamwork, sports training, strategic planning, communication, and discipline to train consistently as a team. 
The one thing that university professors were willing to help me out with when I talked to them, was setting a system for students take up main roles in building the ecosystem.  This is to allow students to learn about the eSports ecosystem because universities are where the new generation, which already understands eSports, comes from.  Having students work within the ecosystem is important because it will allow them to meet people with the same passion from other universities and progress can be made together. 
I do not like to say, "Why don't they sponsor us?"  "Why don't they help me?"  There are many people who say this, but they do nothing.  I don't like that.  Seniors in the sport would say, "If you want someone to support you—someone to be your sponsor, don't you think you need to first prove your value before they come searching for you?"
Do you want support from the public or the private sector?
 

In what areas?

The first thing is addressing the limited resources that we have now, especially when it comes to funding, so that there can be more U-League events.  The scale of U-League events grows bigger each year. 

Personally I think eSports athletes at the university level should be supported with benefits.  For example airfare can be covered, dormitories can be provided near the university campuses, or free health checks can be provided to eSports athletes before competitions.  

Of course everything has costs.  The easiest thing to ask for at the initial stages is basic sponsorship from universities in the provinces.  Many do not even get money for transportation to competitions.  This is the biggest challenge that we are facing and need to continue to fight for. 

As for the private sector coming in to support eSports in universities, it should be done with appropriate balance.  There should be a balance between support for education and benefits that the private sector gets so that the eSports ecosystems in universities that lack funds are able to host competitions to further enhance Thailand's eSports ecosystem.  
Career Opportunities in eSports
In the future careers in eSports will be clearer with positions such as eSports casters.  The career for eSports athletes lasts only for a period of time.  What is interesting is the age of people becoming eSport athletes is older.  This may be because older generations know about eSports and continue to play it.  It is a skill that they keep with them.  Some players are 28-30 years old. 
Presenters are also needed to manage each stage and be on air via television or online livestream broadcasts.  Casters are former eSports athletes who are skilled in making people understand the games easily.  eSports athletes can also become analysts because of their deep understanding of the sport based on their years of experience.  They can give accurate analysis of competition results as to who is leading.   
Once eSports athletes retire, they can also take up bigger roles such as becoming owners of affiliates or clubs, team managers, and coaches.  
There is also the role of the publisher, a company that produces software and games.  Positions in the field include developers, designers, and sound engineers.  This does not include live streaming of competitions, competitions organizers, light and sound technicians, and those who ensure the efficiency of computers used in events. 
*This story was translated from ฟังมุมมอง 4 ผู้เกี่ยวข้องกับ eSports Ecosystem มองระบบนิเวศนี้ของไทยอยู่ตรงจุดไหนแล้ว?