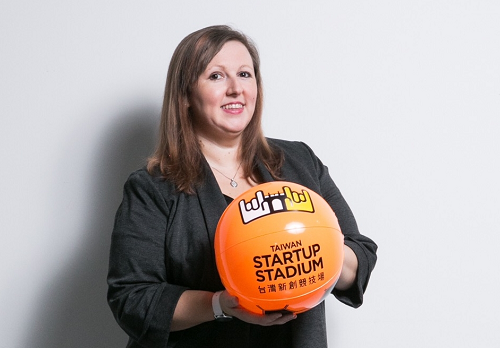 From our roadshow stop in Taipei, Techsauce interviews Taiwan Startup Stadium (TSS) General Manager Holly Harrington on what you need to know about Taiwan's ecosystem and startups.
It may have been some time since you heard about "Taiwan Miracle", the rapid industrialization and economic growth of Taiwan during the latter half of the 20th century as it developed as one of the "Four Asian Tigers".  Now one of the top producers of computers is ready to expand its startup ecosystem to support its entrepreneurs to scale overseas and invite investors onto its shores.
TSS is a government funded program that helps Taiwanese startups go to international markets.  It has been around since 2015.  During our stopover at Taiwan for the Techsauce Roadshow 2018, we spoke to TSS's Harrington to find out more about what lies ahead for Taiwan's ecosystem.  Here are the 4 things you should know abut Taiwan's ecosystem.
1. From hardware to software, B2B to B2C
Harrington says Taiwan's startup industries are a little different from what people think.  Taiwan may have been known as having a strong hardware manufacturing sector, but nowadays startups are becoming more and more software based.
We see fewer and fewer hardware kind of companies startups starting.  They are focused less on consumers and a lot more on businesses, business-to-business (B2B) services.
She say the English skills of Taiwanese people are very good and make them easy to connect to.
2. Mobile penetration is extremely high
If you are a startup not wanting to spend much on online ads, Taiwan is for you.  Harrington says mobile penetration in Taiwan is extremely high.  Everyone has a smart phone.  Everyone is very passionate about using new technologies so people are very happy to use technologies.  Social networking is easy to access people here.
The cost for advertising for example Facebook is extremely low because Taiwanese users actually will click more on ads than any other place.
Taiwan's central location in Asia is also an advantage.  It is easy to fly anywhere in Asia in just a couple of hours. 
3. Too many engineers, not enough marketers
When it comes to challenges for Taiwan's startup scene Harrington admits Taiwan may be a bit out behind trend by 1-2 years because a lot of the latest technologies take a while to get to the island. 
By the time people who really want it (new technology) in Taiwan, there is already another winner in another country.
However she says this means there is a lot of opportunities for innovation.  Taiwan is not lacking in engineers.  Engineering in fact is the number one major. 
There are more amazing technology talents here, but one of the challenges that we do have is commercializing those technologies.
The challenge is for startups to find practical realistic purposes for their inventions and for engineers to work with marketers in telling the unique story of their products.  Harrington says you cannot just invent technology and assume people want it.  You have to know how to actually make it something that is a real product. 
4. The government is listening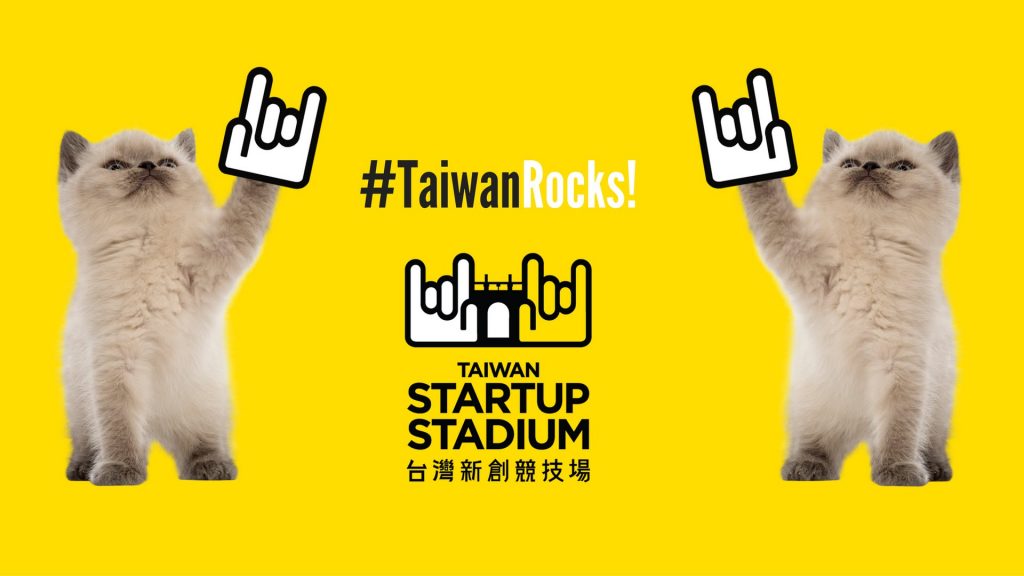 TSS itself is government funded by the National Development Council, which according to Harrington is proof that it is humble enough to give opportunities to organizations to internalize its ecosystem because it knows it cannot do it alone.  The government is eager to hear new ides and the startup communities on what kind of problems they can solve.
There has been a lot of changes, especially in attracting international talent to Taiwan, making it easier for startups to do businesses and also even the entrepreneurial visa, which allows people to startup in Taiwan without needing to have a lot money or anything upfront.
Techsauce hopes you have found these four points handy in giving you a better perspective of the Taiwanese ecosystem!
Where is the Techsauce Roadshow 2018 heading next?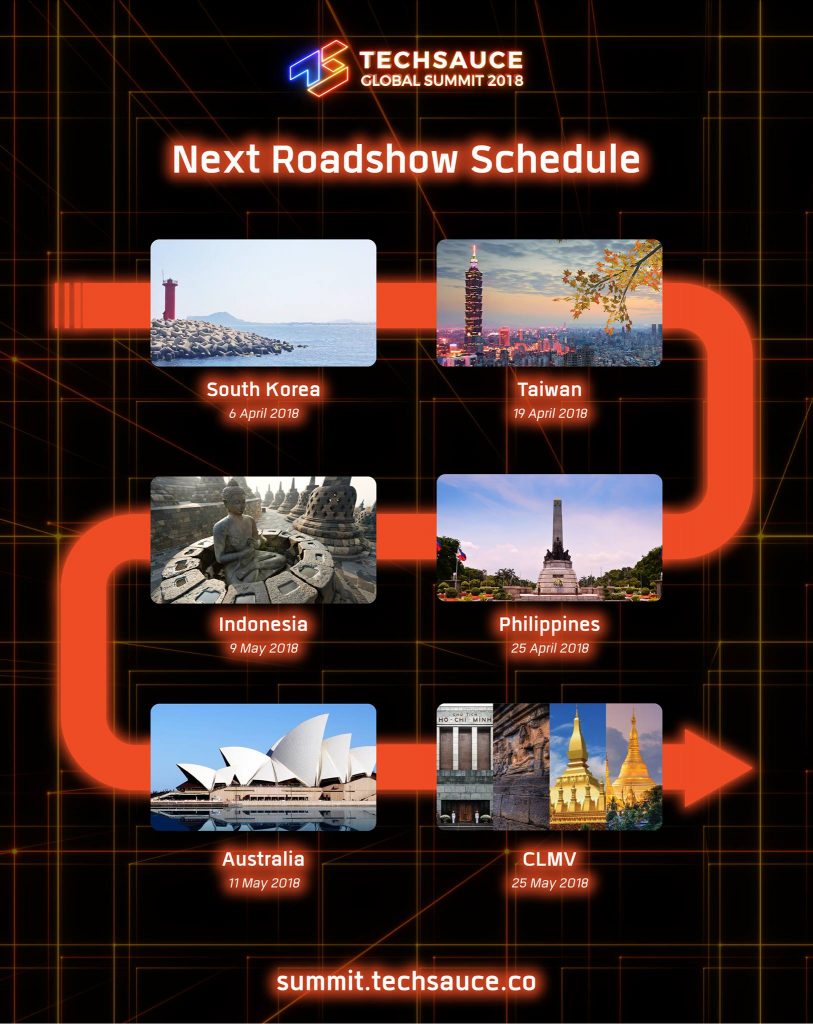 We still have more ground to cover to find the best startups from 20 cities around the world to battle it out on the final pitching stage at the Techsauce Global Summit 2018!  Winners of each country will win round trip tickets to Bangkok and free accommodation for the summit where they will also have their own featured booth! 
The winners at this year's summit stands to win US$80,000 worth of investment, a spot worth US$45,000 in the MOX accelerator program or US$130,000 worth of investment with a spot worth US$40,000 in the Chinaccelerator program! (Terms & Conditions Apply)
Find out where we are going next and more details at: https://summit.techsauce.co/roadshow/
Be a part of the Future at Techsauce Global Summit 2018!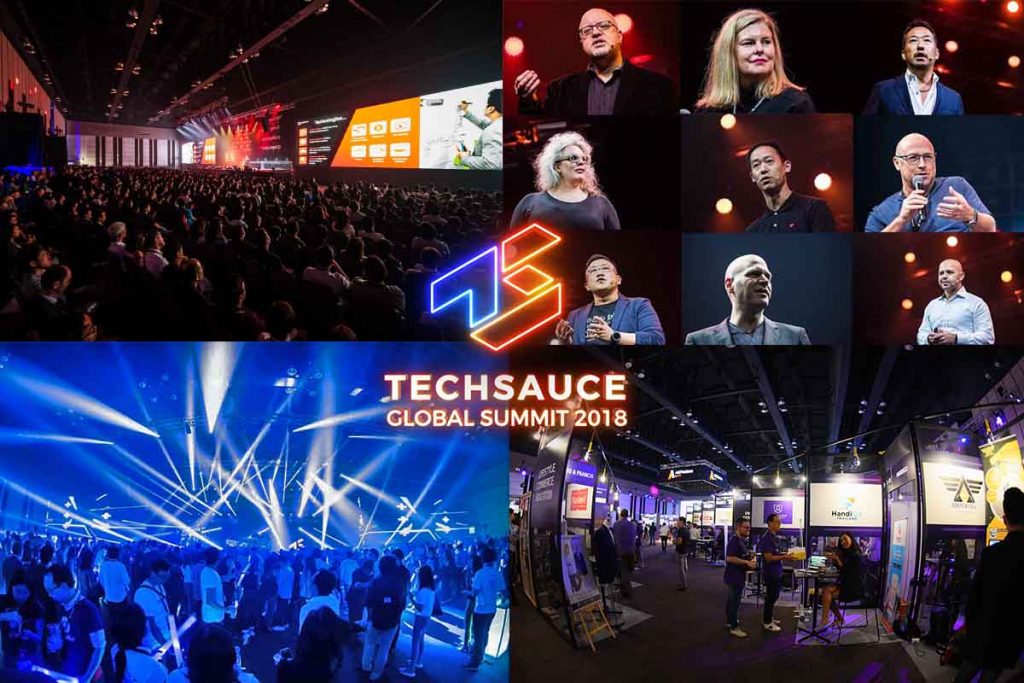 This year over 10,000 startups, VCs, corporates, and members of the media will gather at the Centara Grand, Central World in Bangkok on June 22-23, 2018 for the biggest tech summit in Southeast Asia, Techsauce Global Summit 2018!  Speakers from around the world will address hot issues such as machine learning, blockchain, and AgiTech.  Workshops for startups and corporates offer unique known how at the event.  Most importantly bigger networks will be made.
Don't miss the tech event of the year!  Get your tickets now at special early bird prices while they last!
For startups: http://summit.techsauce.co/startup/
For corporates: http://summit.techsauce.co/corporate/index-th.php