With Shopee being the most preferred e-marketplace, ecommerceIQ reveals its findings to an exclusive audience of brands and industry influencers at the inaugural "Digital Mom and Baby Shopper Profile" event in Jakarta.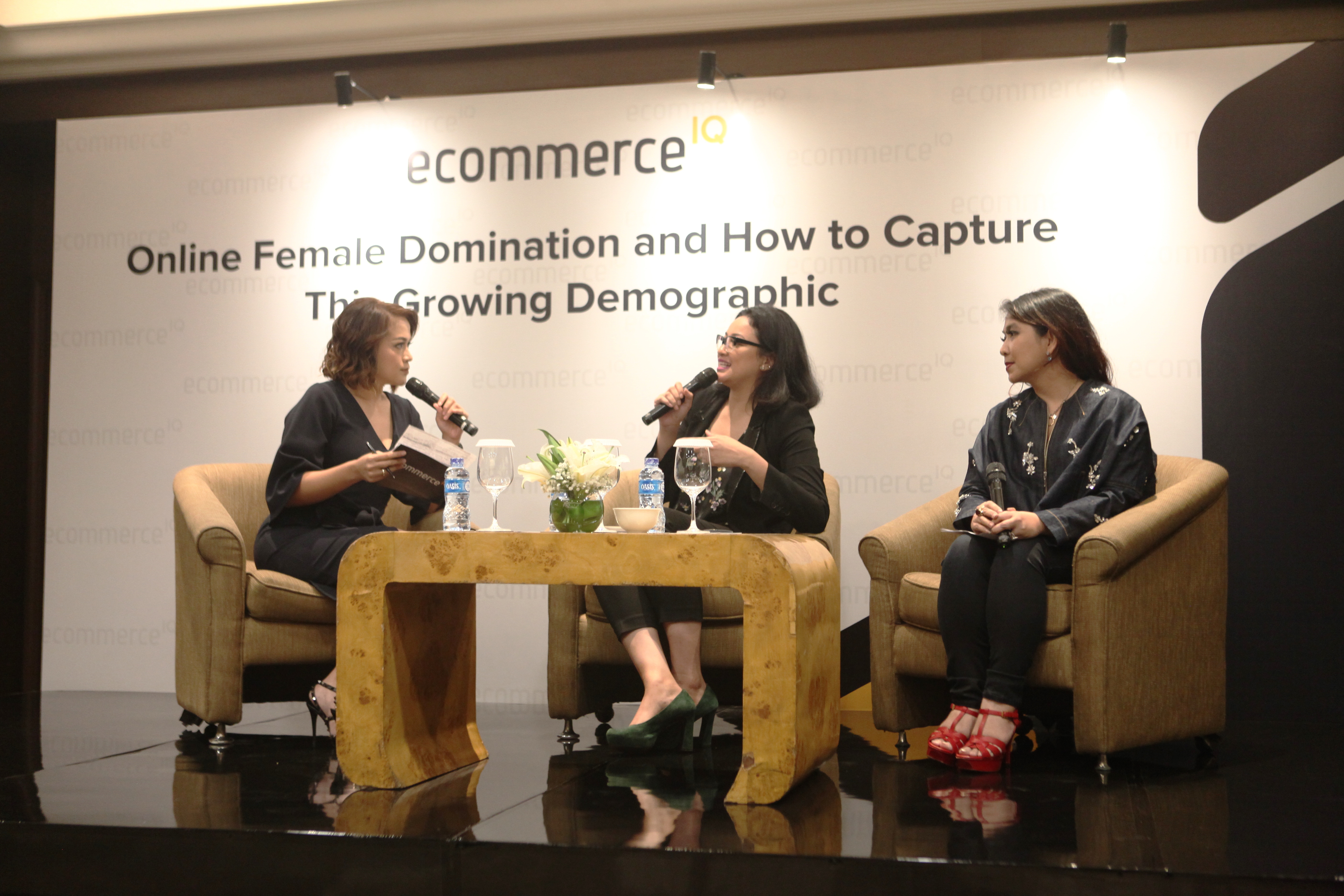 As Southeast Asia's largest nation continues to grow in numbers with 2.44 births on average per female, both Indonesian-bred and global retail companies are allocating massive budgets to target the next generation of shoppers by understanding the mothers and soon to be mothers of today.
ecommerceIQ, the leading market research firm dedicated to ecommerce insights and data in Southeast Asia, shares findings from its report: "Digital Mom and Baby Shopper Profile in Indonesia" with a select group of brands on the preferences, household income, age, average basket size, etc. of its female shoppers across the archipelago.
The conference was held on October 11th, 2018 in Jakarta and welcomed guest speaker, Wenny Damayanti, Head of Marketing Baby Care PT Softex Indonesia, and Agni Pratistha, Indonesian actress, former Miss Indonesia, and a mom of two.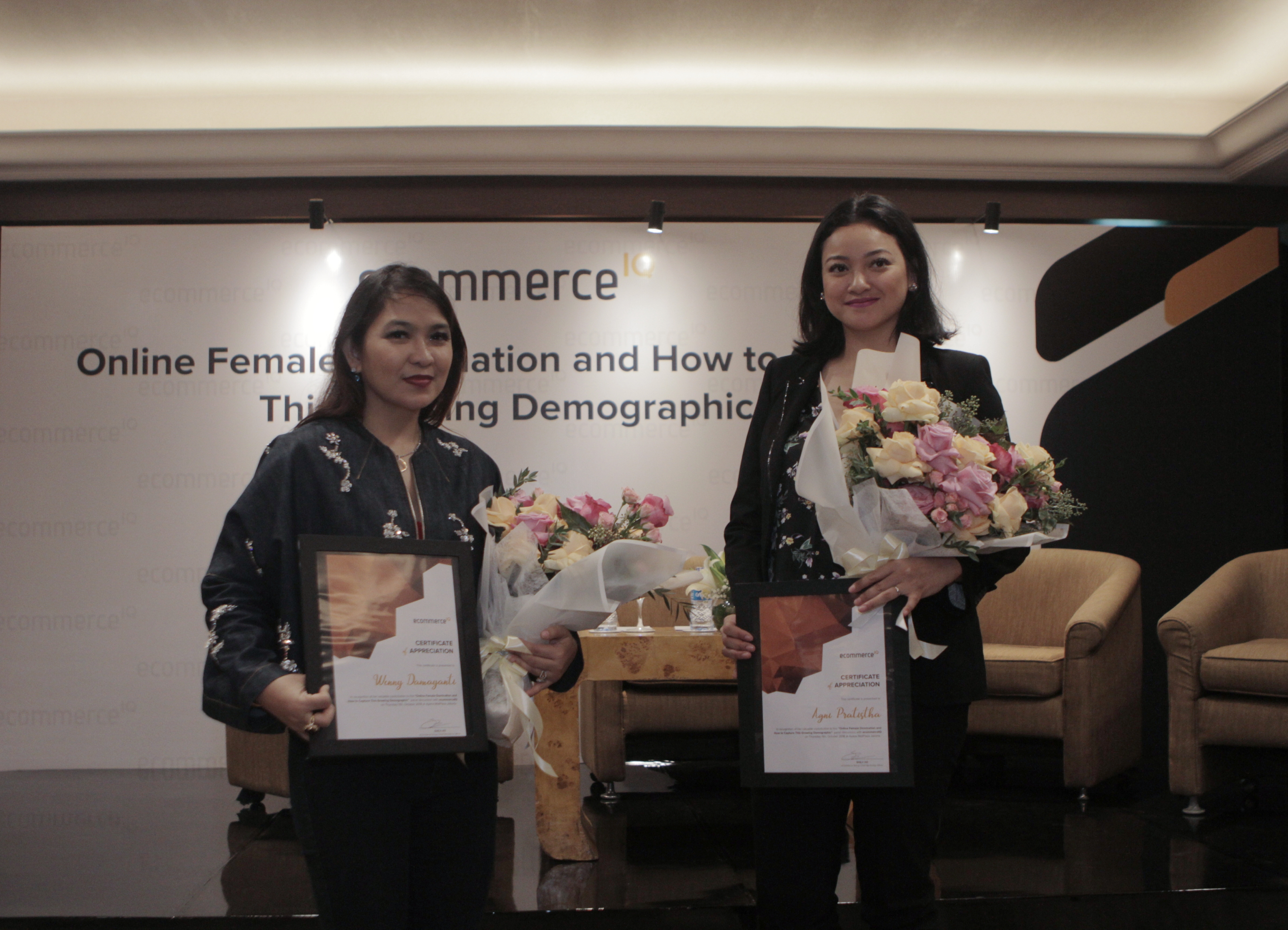 The Top Online Destination preferred by Indonesian Women
The research reveals 66% of Indonesian shoppers have purchased from the Mom & Baby category online due to the practicality of ecommerce such as convenience and variety of brands. Lesser time consumption and convenience have been cited by the respondents as key drivers.
45% of Indonesian females chose Shopee Indonesia as the top online destination for ecommerce purchases due to a wide product selection. Lazada comes in second (34%) and Tokopedia and social media trail behind at 7% and 5%, respectively.
Originated as a Consumer-to-Consumer (C2C) ecommerce platform, Shopee has the advantage of a wide product selection. The Mom & Baby category is also Shopee's most popular category in Indonesia as reflected through its recent campaign known as the Mom & Baby Super Deal campaign that was organized as a form of Shopee's gratitude for the trust given by mothers in Indonesia.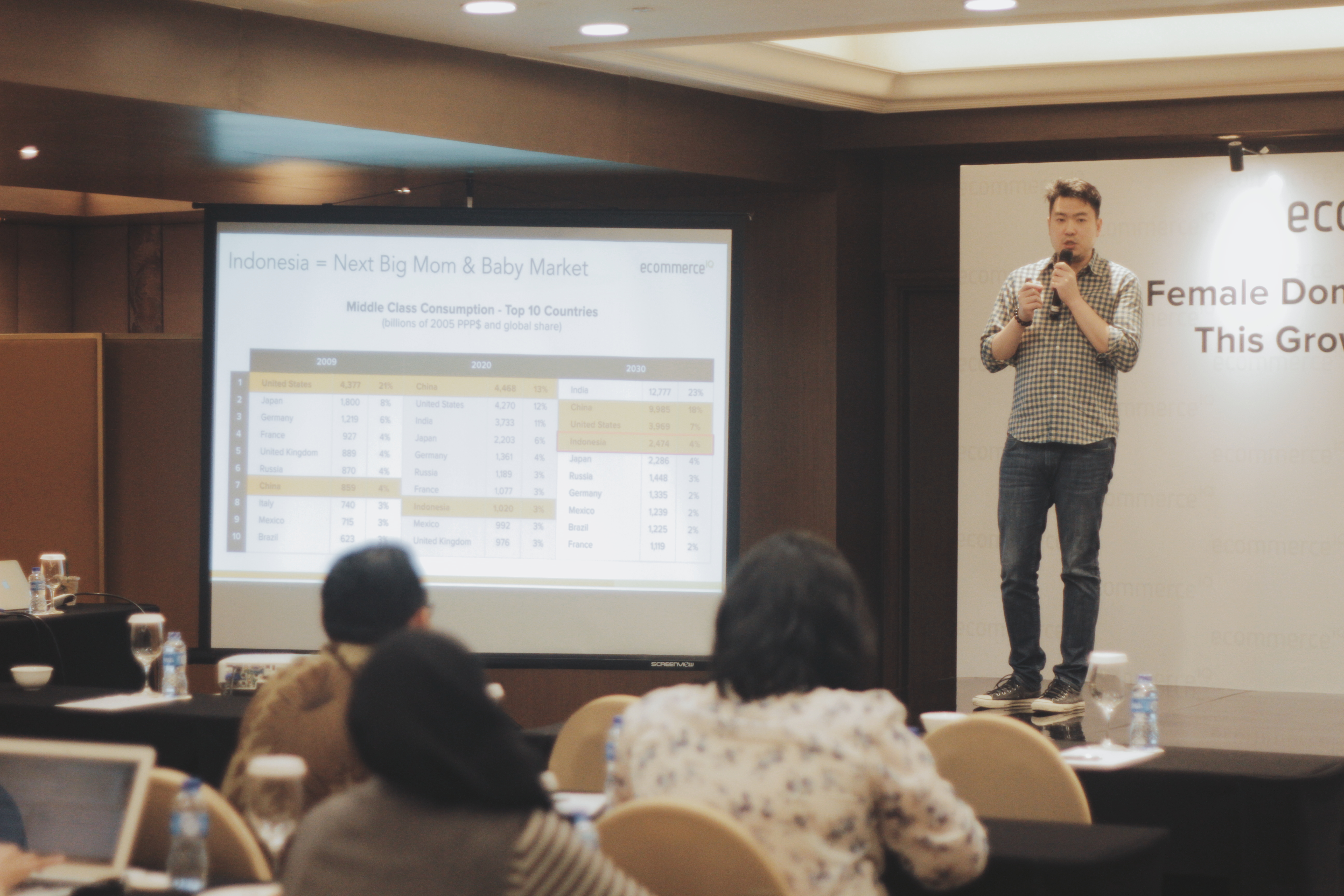 "Indonesia is filled with more than 260 million people and has the fourth highest birth rate among all Southeast Asian nations." commented Sheji Ho, aCommerce Group Chief Marketing Officer.
"There is a massive opportunity for brands to deliver a satisfying and more importantly, trustworthy digital experience. Shoppers today have more access to information online to help them make informed purchasing decisions, it's not enough to have a picture of your diapers - What are others saying about your product? Which influencer is backing your product? This all matters."
"Because more women are joining the workforce while also being full-time mothers, the demographic highly values convenience. Ecommerce players just need to deliver it to them."
Other key takeaways from the survey:
64% of new mothers are shopping online;
57% of women are buying goods from the Mom & Baby category once a month, spending less than 500,000 IDR (USD 33.50) per purchase online;
The largest spending from females online? is allocated to Baby Clothing (51%) and Baby Gear (25.5%)
A wide variety of products (34.4%) is crucial to attracting more shoppers as they likely have not formed a strong affinity for a brand yet and open to testing products;
64% of Indonesian mothers start their online shopping journey by going directly to e-marketplaces, but Google and Facebook / Instagram remain powerful tools for product discovery.
The Digital Mom and Baby Shopper Profile in Indonesia was a survey conducted by ecommerceIQ in February 2018 and collected a total of 1,144 responses from females in Indonesia.