An exclusive interview with David Jou. He's co-founder and CEO of Pomelo Fashion, a top e-commerce brand for fashion. Previously he also co-founded Lazada Thailand and was a managing director there. Apparently, he's one of the top experts who understand e-commerce in SEA and especially Thailand.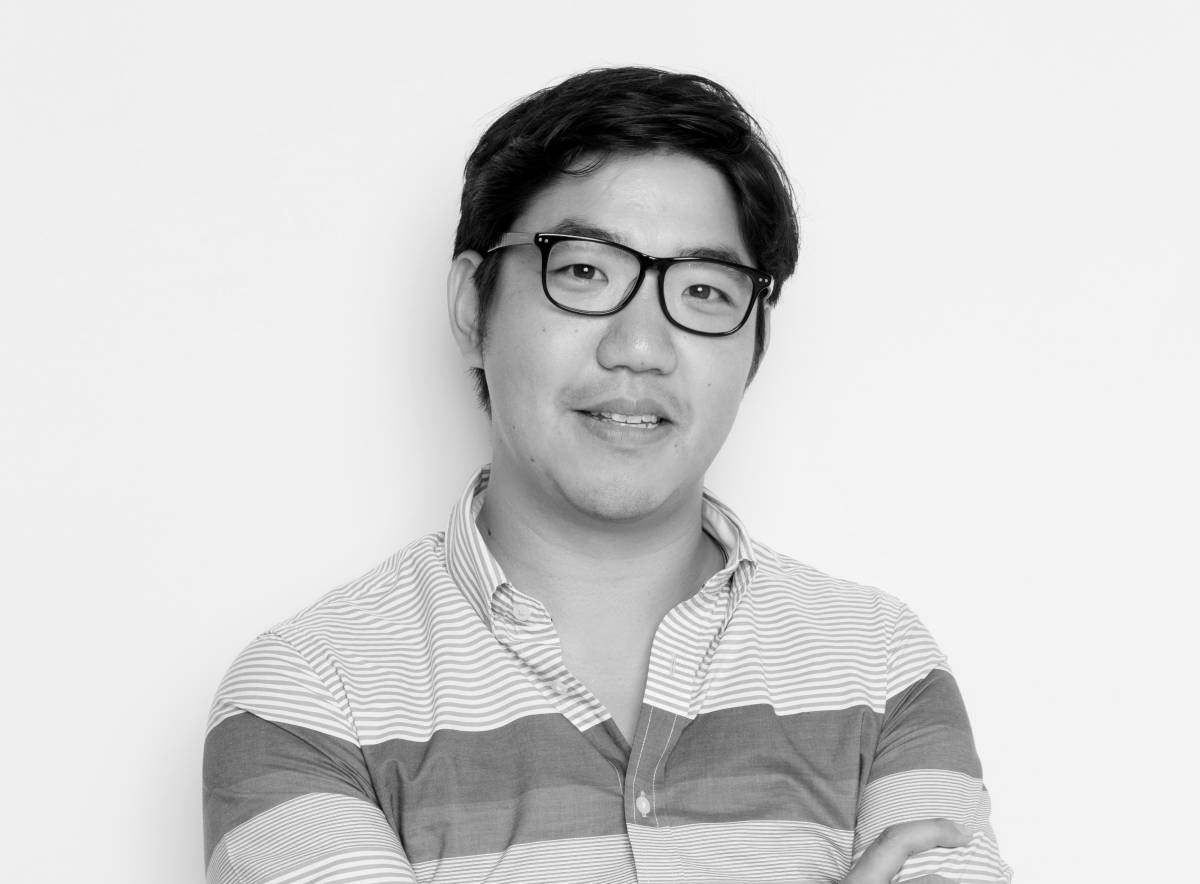 What's interesting here is that I've learned so much from him that makes me decide to make it into two chapters for the first time of Techsauce! The first chapter emphasizes on his journey and what he wants to share with you from the experience and the second chapter focuses on Pomelo and its interesting model of vertically-integrated e-commerce.
This article is the first chapter of the series and it's about 7 things you can learn from David's real life story. Please enjoy!
Entrepreneurship's made possible in the college
David, how did you become a startup entrepreneur?
When I was in university was when I was first was interested in startups. I had two companies that I started. The first one was an on-demand shipping and storage company. This was in 2005, so about ten years ago. Basically students can look to have movers come and store or ship all their belongings to their hometown or to a storage facility. We started at one school and ended up expanding into around nine schools. At the peak we had around 80 people working on it and I was still in college and we did Facebook marketing for the first time, just one year after Facebook launched. The second business that I had was collecting textbooks from different colleges and selling them to underclassmen, because textbooks are very expensive in the U.S.
Is that when you start to get into e-commerce?
Yeah, at the beginning we sell it physically but we decided that.. why don't we try Ebay? And in a few months we sold everything on Ebay – that was my first experience.
Life in corporate helps lay a good foundation of business
So you got into working in big companies?  What did you learn from that experience?
I didn't know that you could have a job doing a startup, so I ended up getting a corporate job at a management consulting firm called Bain in New York and I did that for two years. What I did is advising big companies on growth strategy and change management and other types of challenges that they have. That was a very good experience coming out of university. I got to work with technology companies, pharmaceutical companies, retail companies and many different types of very large corporations. After that I moved into private equity, which is the buying and selling of big companies, so then I got to really understand how to do the financial management of a company – how to raise funds, how to sell companies, how to value companies – that's very important, right?
Follow your gut together with careful study
What made you decide to do a startup again? And why in SEA?
I was working at a corporate but in the back of my mind I was always thinking about startups. Then I met with Oliver and Mark Samwer– who were the founders for Rocket Internet in New York – in 2010. And they were basically pitching the idea of e-commerce in southeast Asia. I thought about it for about half a year but I didn't really want to leave New York – but, I just kept having this feeling that it was a good idea to pursue something in southeast Asia. So I visited for about a week, I looked around, and I realized that especially Thailand is a very good environment for e-commerce. The retail sector is very developed. Smartphone usage was rising very rapidly. There's better internet connectivity and payments were improving a lot. So I decided to make the move and I was one of the original co-founders for Lazada based in Thailand. And that was a really good learning experience because I learned a lot about the Thai market, about e-commerce marketing, about e-commerce logistics and operations, as well as how to do cross-border e-commerce.
So I did that for about one and a half years and that's where Casey, Win and I, the three co-founders of Pomelo – really started to think about what else we could do in the e-commerce space and we officially started working on Pomelo in the fall of 2013. Then we launched Pomelo at the beginning of 2014 to the public, so it's been a little under two and a half years since we started Pomelo.
Be focused and seek to empower what already existed always give new opportunity
Why did you decide to leave and start your new business, Pomelo?
I think there's a few different reasons. The first one is, I think Lazada was already on a very strong footing, so we felt like the company was going to continue to do well, and in the end I think what's very important is that Lazada is doing general e-commerce, but there are many general e-commerce players, right? What we really wanted to focus on was vertical e-commerce – how can we go into one specific category, one product segment, and use e-commerce to make the experience a lot better.
When we looked at all the different issues, we felt like fashion was very interesting. There is a lot of fashion talent in Bangkok. Do you know Bangkok is considered the fashion capital of southeast Asia? Even if you're Singaporean, Malaysian, Indonesian – they all come to Bangkok to shop to look at the fashion trends, right?
"We felt like Bangkok was the perfect place to start a vertically integrated fashion brand and we decided that e-commerce was going to be our primary channel."
Tips for different kind of e-commerce.
What have you learned from that, from moving from the general marketplace to a vertical focus like Pomelo?
Right, I think it is a good question. I think that the first thing I learned is that in general e-commerce, the main thing that people are using to make their purchase decision is pricing. So if you're buying a Samsung phone very quickly on the Internet through price comparison sites, through just doing research on Google, you can find out what's the price of the same phone in MBK, on Lazada, on another site, right? And you can compare everything and you will buy from the cheapest one. That's usually how it is.
For vertical e-commerce, it's very different. You have to first of all build a brand. You have to communicate your brand message, be very active on social media to try to connect with your customers and thirdly you have to spend a lot of time developing your product. We spend a lot of time designing, doing trend research, understanding the latest trends for apparel, selecting materials. All of that takes a lot more time. E-commerce now is pretty straightforward. There's a lot of providers, marketing is straightforward. Everybody knows that point. So you really have to differentiate on the product to be successful on your journey. It's not about if you sell online or not it's about what do you sell online. That's what people should ask themselves – what are they selling online? That's the key question.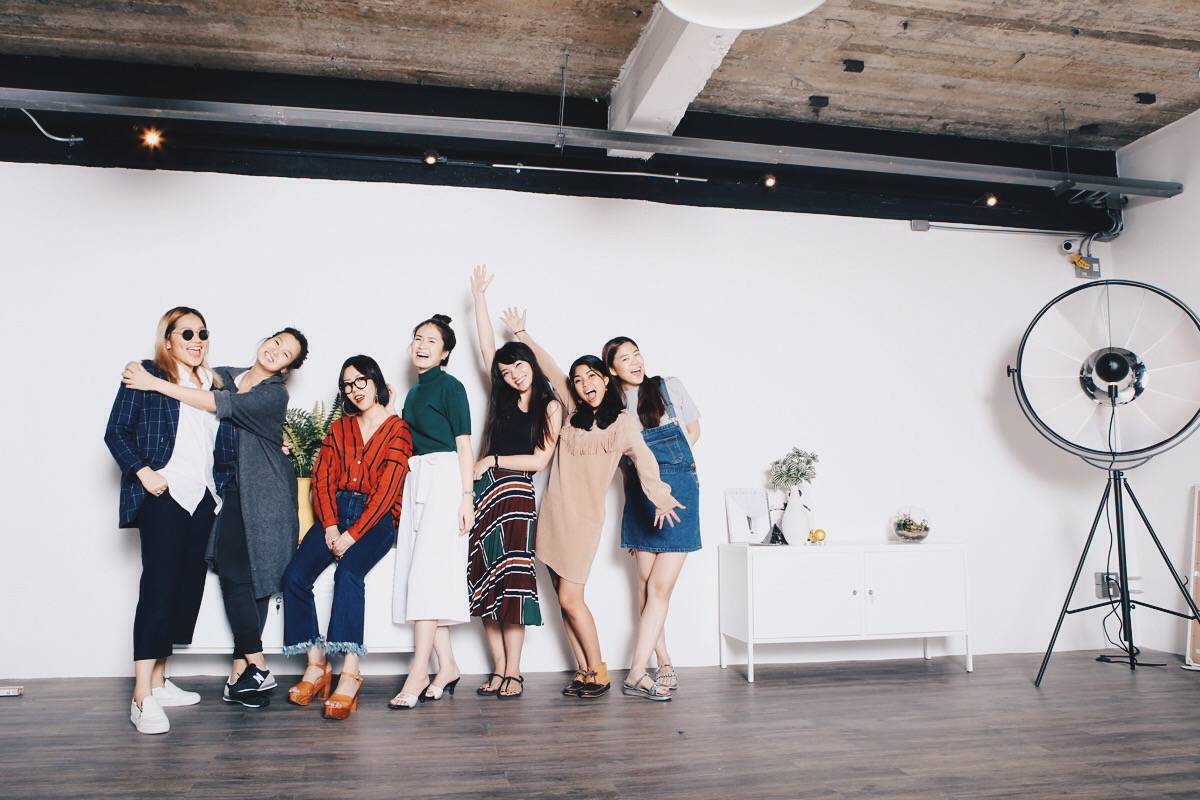 Looking for people similar to you was not always right. You should seek for people who really fulfill specific parts of company
At the beginning you had only three guys, right? How did you make the team stronger?
David: Yeah, so the key is to find people who can do something that you cannot do. In my past experience I used to hire people who had a very similar background to me or who went to the same school or had the same major, because it's very easy to communicate with them so you know what they're thinking and it's very easy to work together. But the truth is if you're trying to build any kind of company you need to surround yourself with people who are better than you and know things that you don't know. That's the only way the company will develop. We always look for people who have a very strong passion in an area that maybe we're not the best at, so maybe in visual design or somebody who is very, very passionate about finding the best materials, or somebody who is very, very passionate styling, somebody who's very passionate about make-up and hair, somebody who's very passionate about running the operations. So, we try to find people who are much better and much more passionate than we are about specific areas to try to create the best team possible.
Understand your target, build what really value them and e-commerce will get into your control.
Competition in e-commerce is quite high, so if you're asked to suggest a Thai brand to do e-commerce on their own, what are some suggestions that you would give to them?
I think the most important is knowing who your target customer is then find out what's the best way to reach them. Is it through Line? Is it through Facebook? Is it through Instagram? Do they spend a lot of their time on your physical store? Find out where they are and then you have to offer something better from the online experience. So what's better? Is it better to call us? Is it more convenient? Is it wider selection? Is there inspiring content? There has to be a difference between the online experience and the offline experience.
So number one is find out who your target is. Number two is go after them where they are. Then, offer an impressive online experience for them. That's very very important otherwise your CPAs (Cost per Acquisition), your CAC (Customer Acquisition Cost), your metrics won't look good and you'll abandon it very quickly. I've seen a lot of brands who are afraid of moving online and then when they try it at the beginning they say it's too expensive so they very quickly pull back but the truth is in five years, the majority of transactions especially in the fashion space is going to be online. So if you don't make the move now then you'll probably get left behind.
---
The quick interview can inspire you but what if you can learn more about how he does the e-commerce business? The good news is David will speaker at Techsauce Summit 2016 on e-commerce stage with the topic "How to build your brand in an e-commerce world" on July 24th at Centara Grand. There're also a lot of things that you can't miss from this conference. Reserve your seat now!