Adobe Head of Digital Transformation Scott Rigby reveals solutions to the challenges faced by organizations attempting to change in time in the digital age.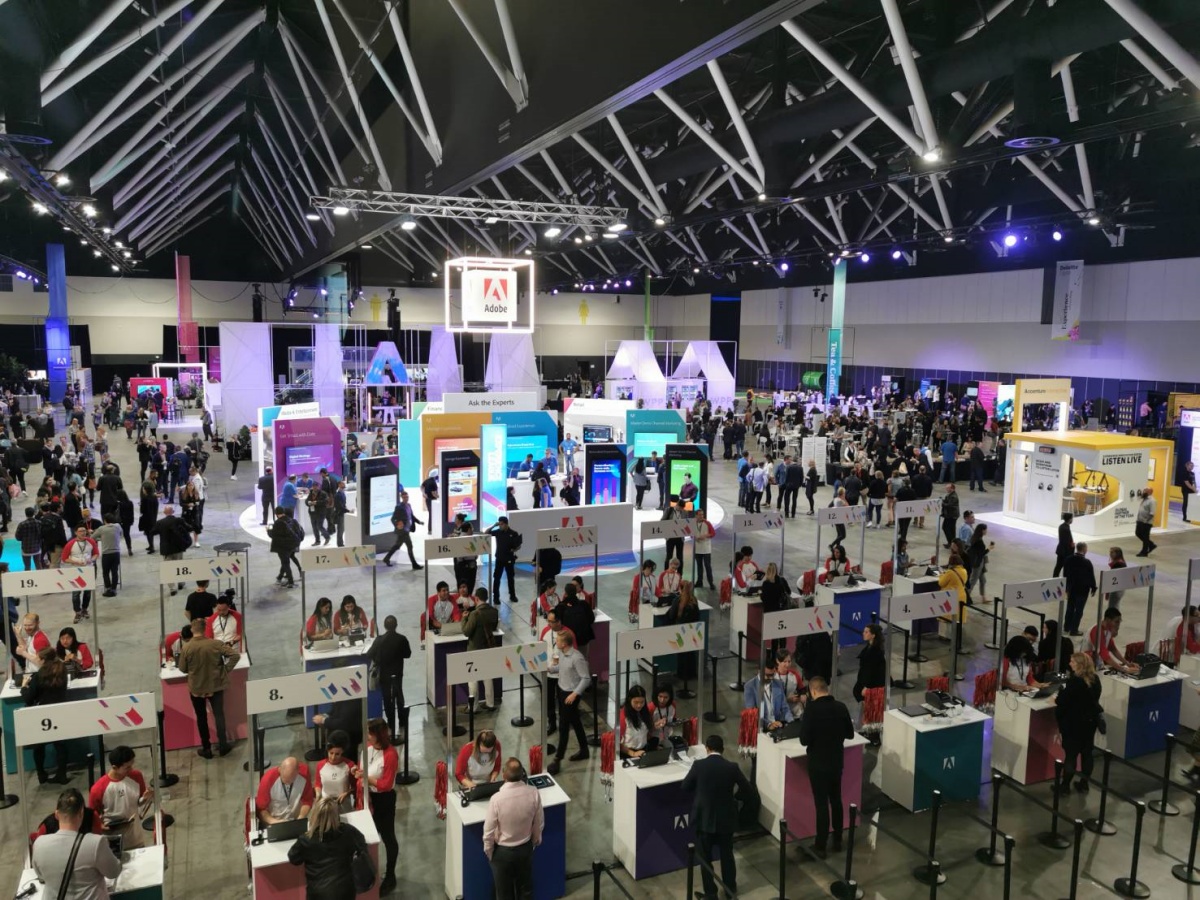 Techsauce Media joined 4,000 business leaders, marketers, creative professionals, and IT and digital experts from around the world in Sydney for the Adobe Symposium 2019. The event showcased keynote speeches, workshops, and activities on how creativity, technology, and data can drive the customer experience management (CXM). We met up with Scott Rigby, the head of digital transformation at Adobe for his take on the key to corporate digital transformation. The following are his thoughts on how digital Southeast Asia has become and how to solve digital transformation problems.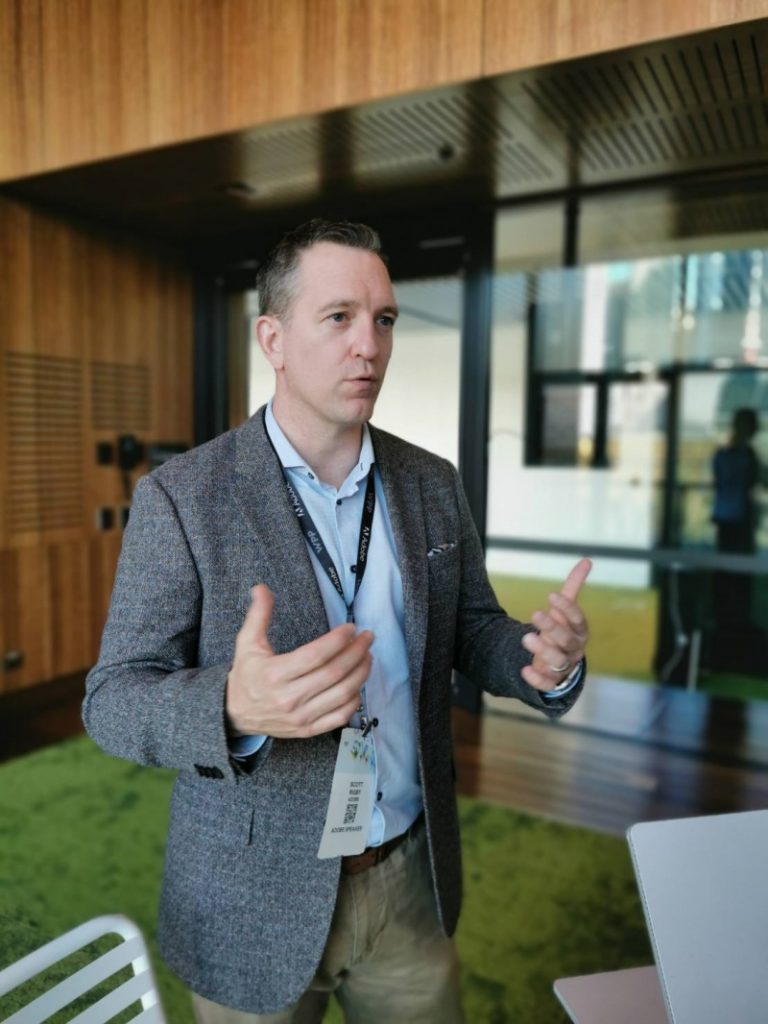 Scott Rigby, the head of digital transformation at Adobe
There are benefits to being late in the game
Asia has basically leaped frogged into the mobile platform and there has been lots of digitalized services adopted versus western countries, where some countries still need handholding through the digital process. However while technology has entered the retail and travel experiences, its presence in the media and financial services is quite low. The quality of financial services differs from country to country. Some are early adopters while others are traditional and have not made the digital transformation yet.
What are the biggest challenges to digital transformation?
The biggest challenge is the organizational and cultural shifts that need to be taken within organizations in order to drive value out of technology. In lots of cases, brands are investing in technology , but they are not thinking about how to change the organization in terms of roles or adding new roles. It is about rethinking the business. At the leadership level, if there is no impetus to accept the need for change, you will bring about a new way of thinking in terms of having a digital matrix, dialogue, and measuring customers through digital KPIs. What usually happens is a company attempts digital transformation for about six months, fails to change the entire organization's thinking, and ends up doing things they are used to doing it before.
The problem is companies face is more of an organizational challenge than a technical challenge.
Who needs to change the most?
Ideally it is the chief marketing manager (CMO) that needs to change because this role now owns the customer experience across every single channel. They have all the data of customer interactions so they understand customer behavior. It is up to them to drive the vision of the business. They must work alongside Chief Information Officer (CIO). The CMO position is not as prevalent in Asia as in the west. You might see a director in marketing, but not a chief marketing officer. Definitely in Asia in Southeast Asia there needs to be more focus on the role and the elevation of the person within the business so that they can have a seat at the decision table. They need to be given the ownership of the actual customer voice within the business. This is a change that has not been adopted yet by some businesses in Asia and they need to think about it.
There needs to be a tight coupling with your tech partner, CIO, or CTO to make sure that you are communicating to them the kids of your customer and making sure they supply the tech to execute action based on the given information.
Centralized vs decentralized digital transformation
Ultimately it depends on how big your digital transformation plan is. There should ultimately be a single person or a single throat to choke so someone needs to be driving the digital transformation program. Businesses, when they startup off fairly immature, have lots of digital skills throughout the business and there are pockets across different functions. As businesses mature, they tend to centralize those skills within one department, whether it be within the marketing or the digital team, and then build up their capability. Now it depends on how big your organization is. As they mature over time, those skills get pushed back out into the organization so you start setting up what you call a center of excellence. People understand what the guide rules are for the business and now you need to push that out into the rest of the business because one group cannot do everything for the business. At a point you will need to be trainer for the trainer for the rest of the business and directional roles need to be taken up to educate every department. Businesses naturally go through this, the coming together of information and then the delimitation of it. It evolves over time.

Taking the analogue generation out of its comfort zone
There are two problematic areas when it comes to convincing the older generation that there needs to be a change.
One is the executive teams, especially in the traditional businesses, started their careers in the analogue era, before technology was really around. So they have a degree of comfort with the old way of doing things and there is a level of fear whether they are willing to admit it or not, when it comes to technology and their understanding or lack of it when it comes to changing the business. Sitting on boards, are veterans of the industry who probably started off their careers in the analogue era as well. There are a number of ways to bring about change.
Executives need to have the realization that the ground is moving underneath their feet and if you do not disrupt yourself, someone else will come along and disrupt you.
Before this happens you need to be willing to cannibalize your business or be willing to take risks and change or otherwise someone will come along and change it for you.
The second issue is you need to think slightly differently. A good example is Petronas [Malaysian oil and gas company]. The company have actually set up a separate board responsible for digital transformation because they were will to admit they did not have a right capabilities and understanding within the current board members. So they nominated technology entrepreneurs to advise the board. The separate board is given a pretty large tech budget and the power to make decisions on how to take the business to the future while the current board runs the business at this point in time. This is a fairly innovative approach that does require the recognition that the ground is changing at your feet and the willingness to change.
How do you measure the success of digital transformation?
The level of disruption is just happening and it is happening even quicker.
You have to realize that the momentum for disruption is fast but is never going to be this slow ever again.
You have to take the opportunity to make the changes now while it is quite slow. That being said, how do you actually measure it? Before you go into any transformation you need to decide what the outcomes you want to drive. You have to define what success looks like and define it. Part of it is going to be tangible in terms of matrixes and KPIs while part of it is going to be intangible like cultural changes. So you have to ace polls or surveys to measure the change. You have to set up a matrix and a baseline at the start and then measure that progressively. It does become a challenge if you have overlapping projects that are competing int he same area because you need to pinpoint which one actually contributed to change. You need to make sure you are measuring every change and the impact of the change in terms of driving the revenue, cost savings, employee satisfaction, or whether it might be.