With the conclusion to the latest digital strategies webinar "Unlock Business Opportunities with New Digital Perspectives" co-hosted by Australian Trade and Investment Commission (AusTrade) and Techsauce on March 2nd, 2023. The insightful sessions explored digital opportunities in the metaverse, AI, Blockchain, and E-commerce showcasing Australia's tech capabilities.
The webinar is separated into 3 sessions and is moderated respectively by "Pupae" by Chawarat Yongiranon, Techsauce Global Content Editor, Mr. Michael Helleman, the senior Trade and Investment Commission of Australia, and Puala Guino, Senior Global Engagement Manager. Joining them were various lineups of tech industry experts:
Panel 1: Goodness Engine for the World with Translucia, a Metaverse Platform
The panels kicked off with the fireside chat, welcoming Bhak Tantananta, who discussed shaping digital strategies for tech innovators alongside his leading Metaverse project TransLucia which aims to connect global innovation experts to make interconnected Metaverse a reality.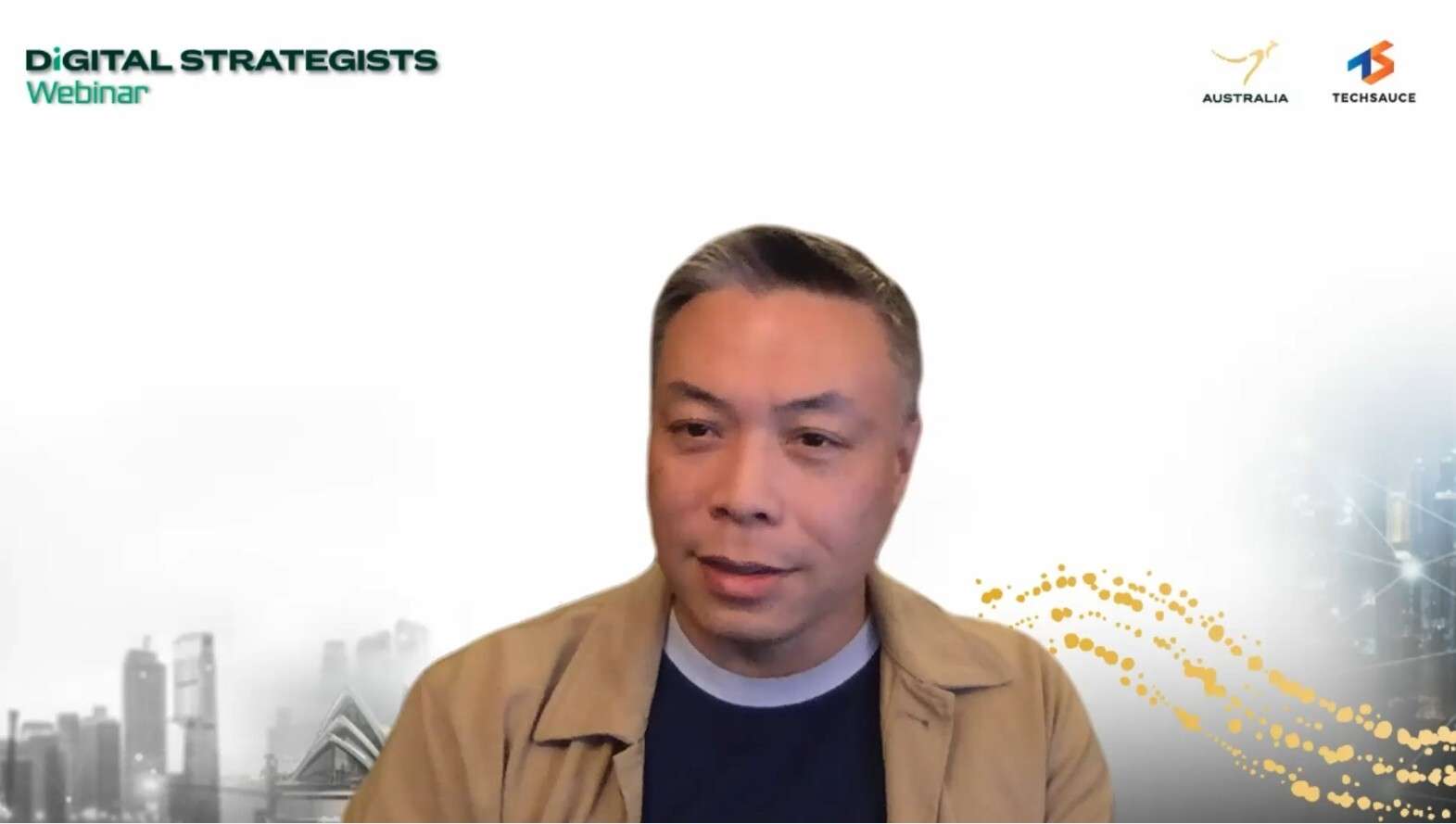 Mr. Bhak Tantananta, the Deputy CEO of T&B Media Global
As a Metaverse Platform created to extend the value of real-world assets into the digital space, Translucia aims to balance social, economic, and environmental needs through its innovative "goodness engine" which translates the acts of goodness into wellness and prosperity, ultimately leading to happiness in the world. Toward the success of Translucia other than being operated on the collection of Web 3.0 technologies, Bhak shared that curiosity and openness to innovation have been crucial ingredients to the platform's success, along with collaboration among its international partners.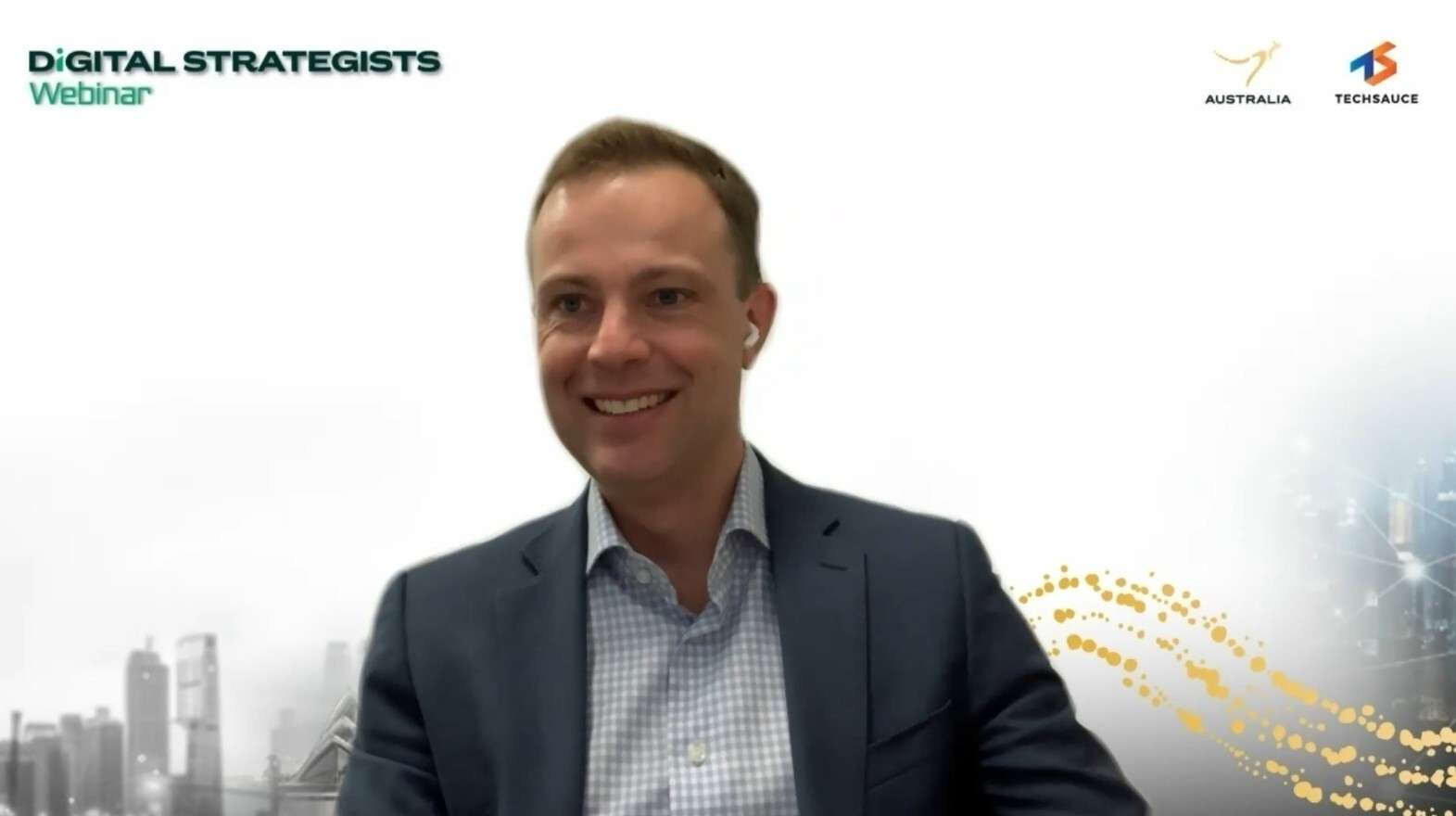 Mr. Michael Helleman, the senior Trade and Investment Commission of Australia
With the rapid tides of changing innovations, among that huge wave is Chat GPT. Mr. Bhak emphasizes the importance for Translucia to remain true to its core values and mission as an engine for goodness that will leverage the Thai industry, its market, and beyond. As of now, the Metaverse platform had a successful grand unveil in Bangkok this past March 14th.
Panel 2: Shaping Strategies for Competing in a Digital World
Following the Fireside Chat sessions welcomed three respective speakers, Mr. Roy Hui, Hideaki Yoshimura, and Sundaram Iyer with Puala Guino as moderator. They shared their take on shaping strategies for competing in a digital world for Tech innovators discussing prominent changes and new trends in the Tech world.
Here we boiled down our questions and their insights for you:
What's brewing in the Tech Landscape?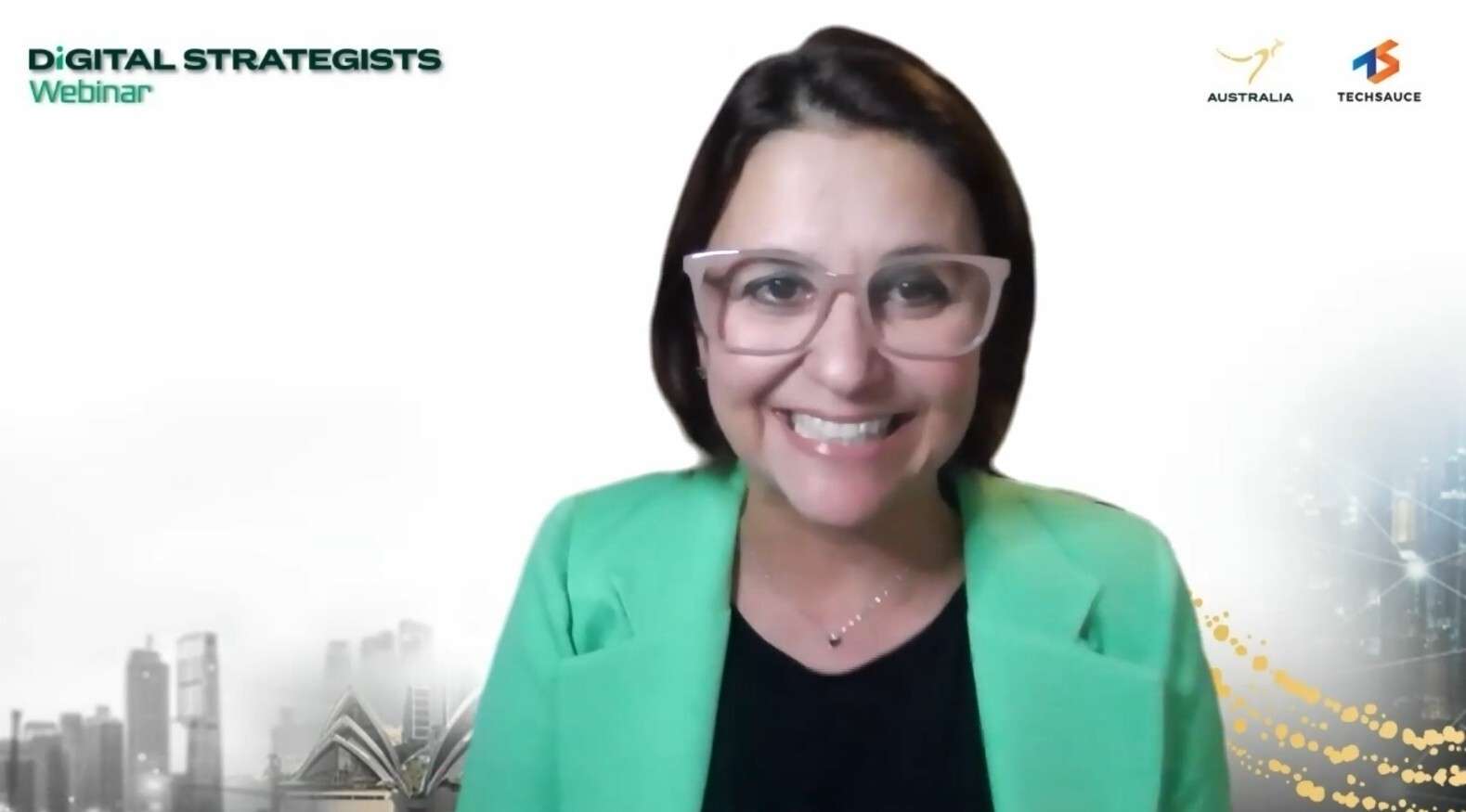 Puala Guino, Senior Global Engagement Manager
If there's one thing that caught everyone's eye, it is undeniable the emergence of AI, caused tsunamis across all industry sectors. Seeing the wave, Sundaram highlighted the growing importance of AI in various industries, particularly for productivity improvement and potential decarbonization in the energy sector. Through managing the demand for electricity, AI can help reduce emissions generated during production, power generation, and consumption.
Roy Hui emphasized the revolutionary impact of AI on white-collar jobs, and how it is already transforming everyday work processes and interaction, enhancing collaboration and creativity. With this, he gave examples of accountants, lawyers, and graphic designers.
Adding to that, Hideaki focuses on doubling down on AI as a tool to help enterprise clients make optimal decisions, balancing machine learning predictions with operational research. He stated the emergence of "prescriptive analytics" as the way to optimize answers based on stakeholders' demands and constraints while allowing for "what-if scenarios"
Driving Business Growth: Pellar Technologies, HIVERY, and Banpu Public Company - How did you do it?
The three panelists shed light on their distinct strategies for fostering growth in their respective organizations, sharing and illustrating the significance of adaptability, cultural awareness, and technological utilization in spurring business growth across diverse sectors and markets.
"No matter which business you are in, you must understand and must react to the local culture and local needs" - Sundaram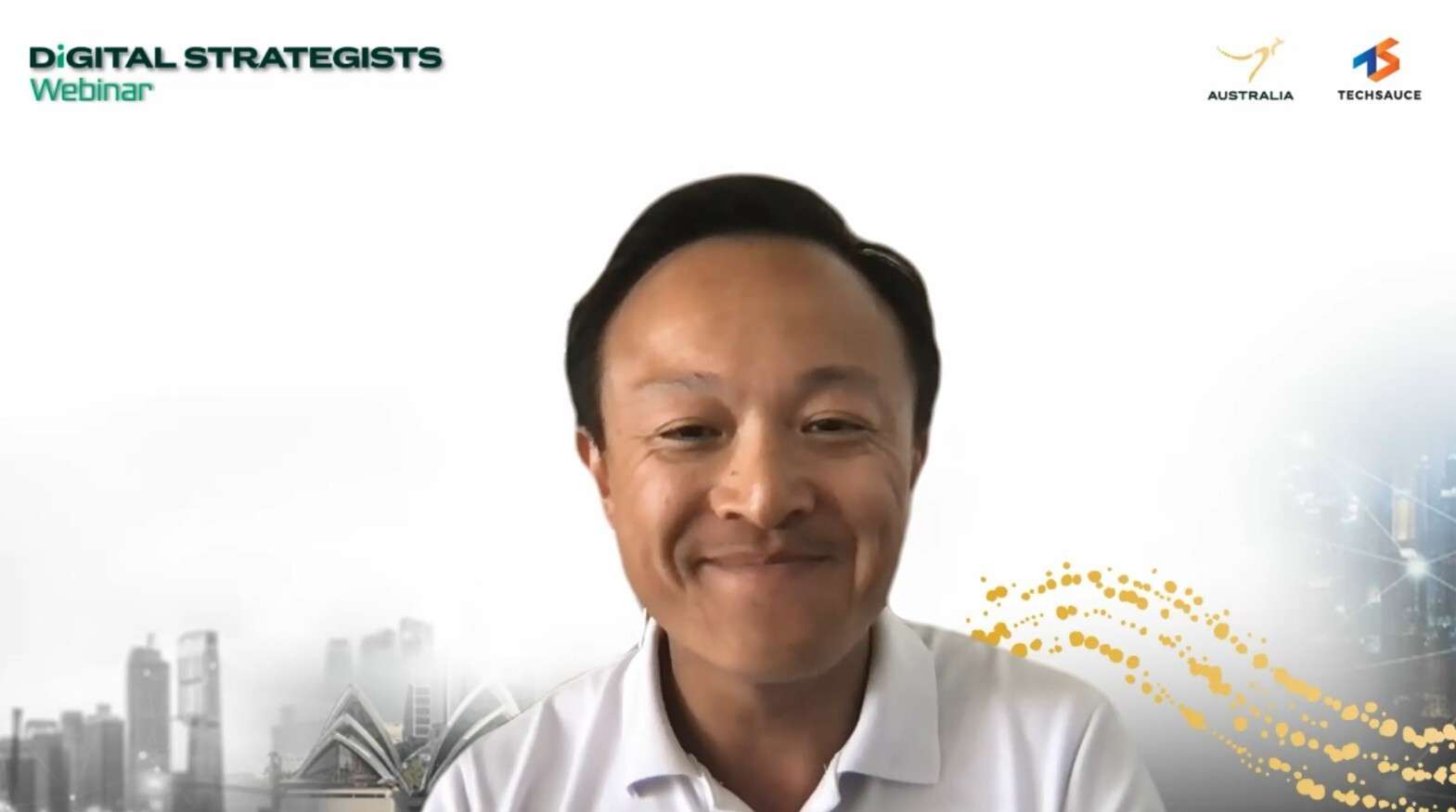 Mr. Roy Hui, Founder of Pellar Technology
Roy Hui, representing Pillar Technologies, blockchain solutions firm, emphasized the value of sourcing global talent, targeting rapidly growing markets that could benefit from groundbreaking technology, and cultivating strong connections grounded in mutual respect and appreciation for local customs.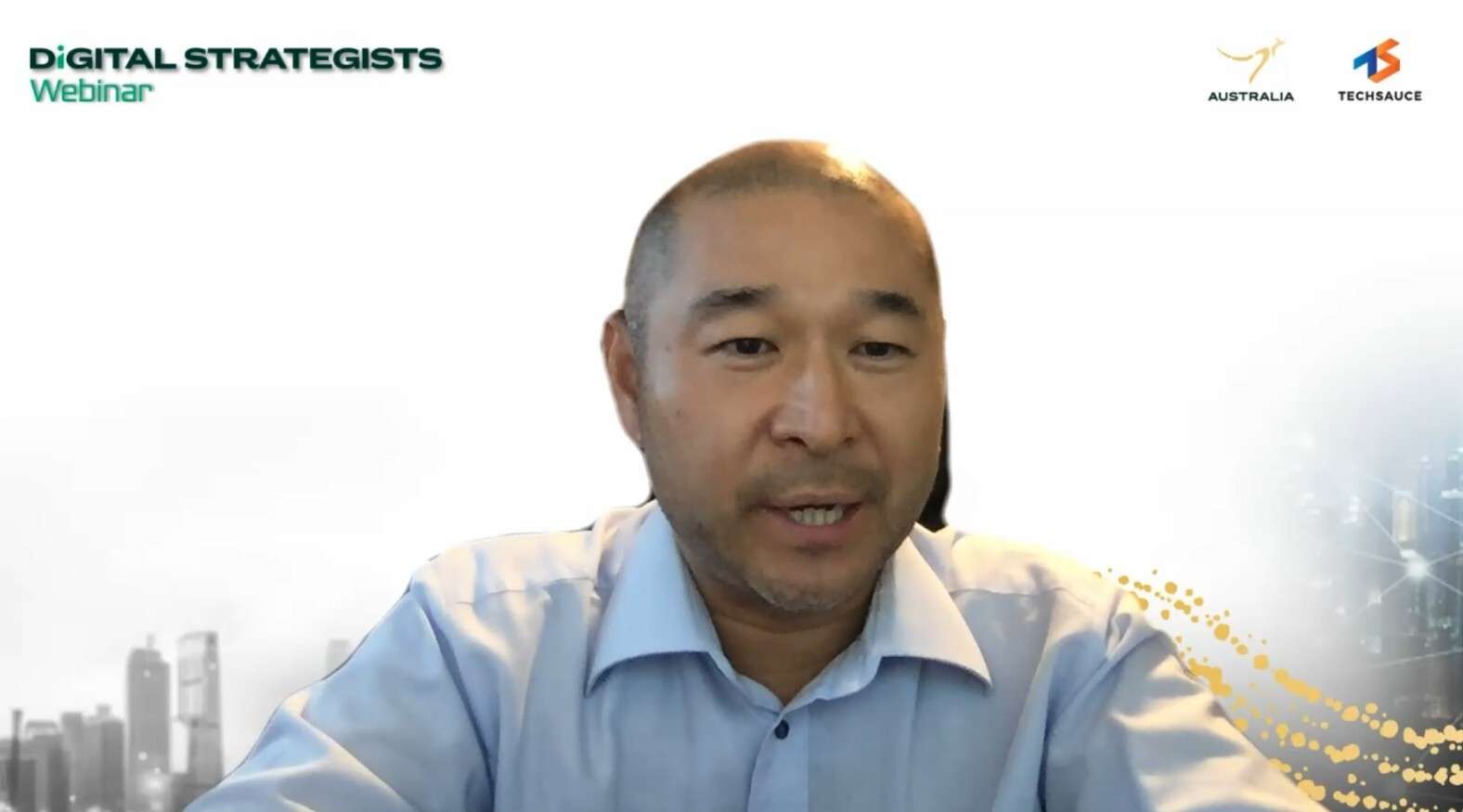 Mr. Hideaki Yoshimura, APAC Director at HIVERY
Hideaki shares the upbringing of HIVERY as an AI optimization company and recounted their beginnings in the vending machine sector before branching out into retail, tailoring AI solutions to various markets and learning from each venture to develop first-rate products. Furthermore, he stressed the importance of entering new markets with a receptive and adaptive mindset.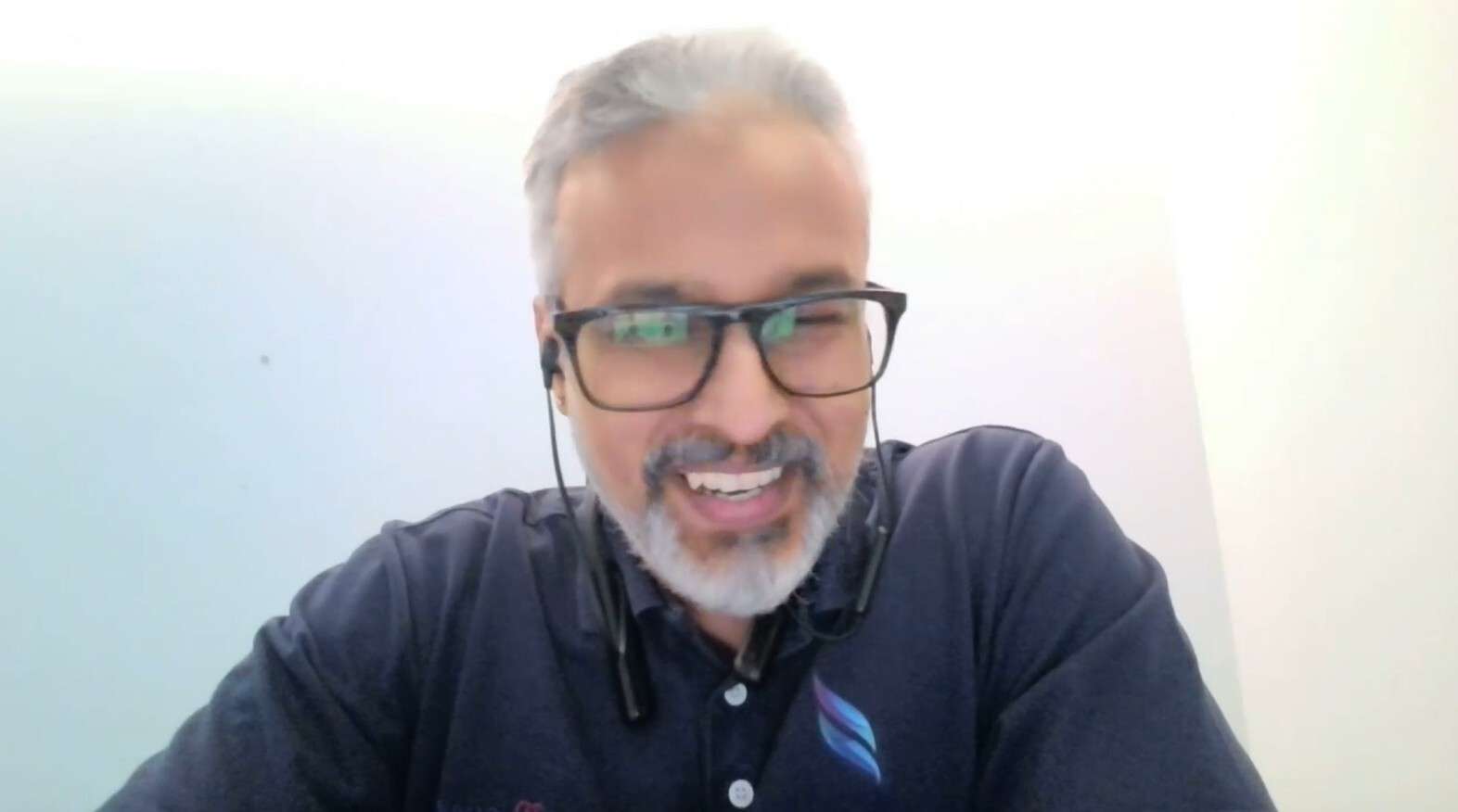 Mr. Sundaram Iyer, Vice President of Digital & Innovation
Sundaram shared the rise of Banpu, initially as the value chain integration firm. The business narrated its transformation from a traditional to a digital business model, with an emphasis on end-to-end value chain integration and responsiveness to local culture and needs while employing technology to enhance B2B customer experiences
How do you leverage momentum to scale if you have the right partner?
The trio of panelists shared their enthusiasm for strategic partnership and support when it comes to scaling up and making waves in new markets. Hideaki mentioned how initially HIVERY focused on organic growth, playing it solo but now just starting to explore the strategic partnership to amplify its reach, having found the right product-market fit. Hui added and highlighted the value of government-level validation and support from AusTrade that open doors for Pellar Technology to the Middle East, boosting their credibility and attributing a part of their success.
And finally, Sundaram emphasizes the importance of partnership, particularly for capital-intensive businesses, sharing how Banpu's relationship with government agencies has made a game-changing impact when entering new geographies.
Any Challenges or Roadblocks when Entering a new market?
Among the roadblocks faced when entering new markets, Hui said "So no matter how great the facilitation is, making the right introduction to the right party, and you know, have a great conversation and share a great meal. But if you don't have any traction in the market, it is really difficult to do business". Emphasizing the inherent difficulty of gaining traction in a new market without any existing validation, suggesting that tech businesses can adopt strategies such as proof of concept, limited trials, or investments to demonstrate their technology's potential and build credibility
Agreeing with Hui, Hideaki stated that being among the first to enter a market is often the most challenging. Once a company has established itself and gained a few clients, it becomes easier to leverage those success stories. Hideaki also praised Thailand's quick decision-making and high English proficiency stress, which helped facilitate smoother communication when entering the market. He compared this to Japan, where multiple meetings and POCs are often required before moving forward.
Lastly, Sundaram highlighted the challenge of attracting and retaining tech talent in traditional industries like energy, emphasizing the importance of forming partnerships, ecosystems, and joint ventures to build capabilities and maintain momentum in driving innovation. He acknowledged that companies in traditional industries need to find ways to make their businesses attractive to tech talent in order to remain competitive in an increasingly technology-driven world.
In their final remarks, the panelists emphasized the importance of embracing digital technologies and adopting a global mindset.
Hideaki pointed out that leveraging digital technologies allows businesses to benefit from global best practices, ensuring they don't miss out on innovations and standards from other markets.
Hui stressed the significance of aligning with next-generation technologies like blockchain and AI, as these revolutionary advancements are happening simultaneously worldwide. He encouraged businesses to maintain a global perspective while also focusing on local relationships and networks.
Sundaram echoed these sentiments, sharing his company's experience of adapting solutions from other industries, like FinTech and logistics, to the energy sector. He expressed confidence in the continued growth of startups and the application of advanced technologies across various industries, making the panelists and their companies beneficiaries of these innovations.
As a closing note, Techsauce would like to thank Australia Trade and Investment Commission (AusTrade) for collaborating in this virtual event.
About Austrade:
Austrade has been playing a crucial role in supporting global businesses by connecting them with Australian technology and innovation. As a business facilitator, Austrade aims to create relationships and partnerships with a global mindset, leveraging technology to expand markets and drive growth. With expertise in various fields such as AI, FinTech, and blockchain, Australia is home to numerous companies offering cutting-edge solutions across industries.
If you're interested in exploring the Australian technology landscape and building connections, don't hesitate to reach out to AusTrade.