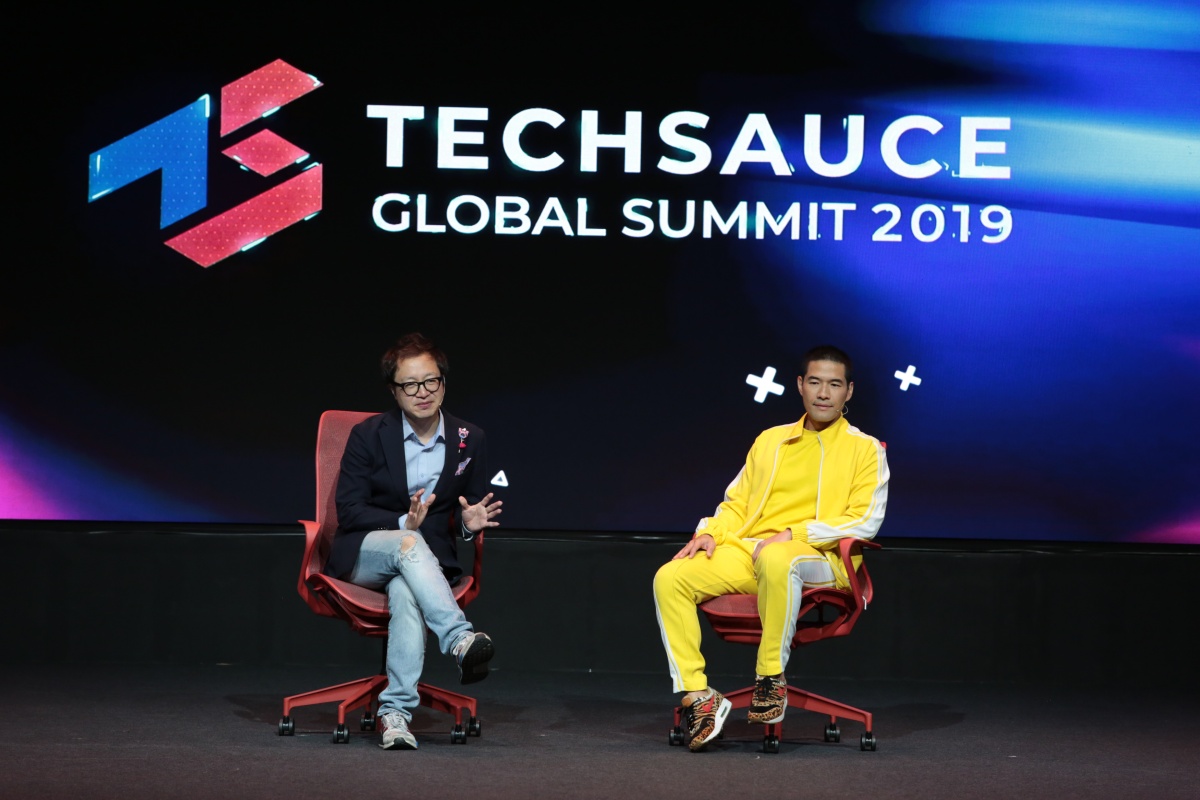 Panel:
Woody Milintachinda, Founder & COO of Woody World Company Limited
Ryan Lee, CFO & Co-Founder of SmartStudy
I am not aware of any other talk at a tech conference or summit opening up with a few hundred adults dancing and singing the Baby Shark song, but that is what happened at the Techsauce Global Summit 2019.
The CFO of SmartStudy, Ryan Lee and Woody, the Founder of Woody World Company led a packed auditorium in a quick song and dance to Baby Shark. This scenario gives everyone a good idea of the phenomena that Baby Shark has become.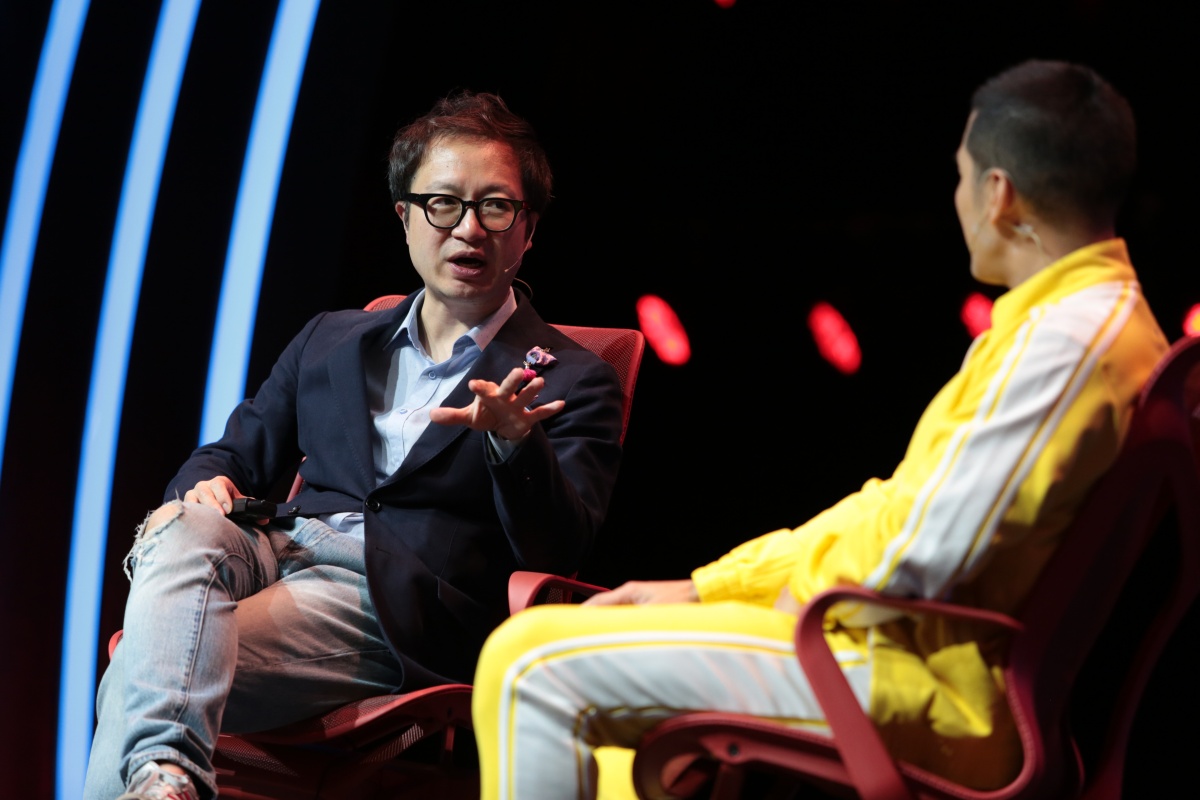 Baby Shark has only been around for two years, but it features in the top 9 most viewed YouTube videos in history.  Part of the reason for this song's success is that SmartStudy ensures that all its content is adapted to mobile; everything they do is mobile-friendly. Once the content has been created, they then expand into other areas such as licensing and product creation.
Ryan Lee also credits the success of Baby  Shark to the overall theme of the song. Firstly, kids love anything that is dangerous or slightly terrifying, and they love fierce animals. Secondly, the connection of family is a strong draw-in to children and adults alike.  Also, thanks toIndonesia and their Baby Shark challenge, the video started going viral. From Indonesia, it went to the Philippines and from thereto the UK and it took off everywhere.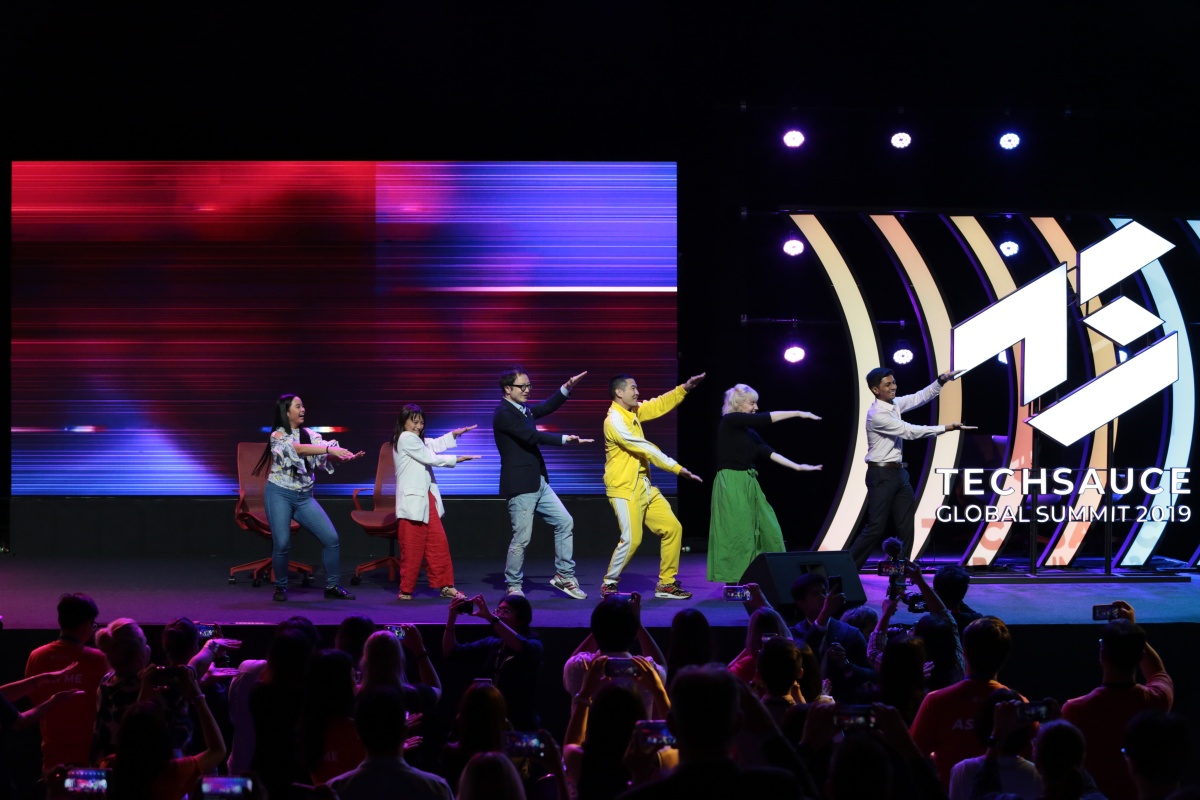 The philosophy of SmartStudy is as simple as ABC.  Ryan Lee explained that A stand for adaptability. In order to take advantage of the potential multi-million dollar entertainment industry, you need to be able to adapt your content to other business models, such as licensing and products. B stands for branding. A successful and recognizable brand is the key to success. C stands for connecting.  Find a theme or content that connects people or connects people to their core values.
When asked about the future for PinkFong and SmartStudy after Baby Shark, Ryan explained to Woody that they are already looking at other income streams based around Baby Shark. Perhaps a daily animated TV series, create a product that appeals to ages six to ten or perhaps introduces another character.  There are many potential options for other revenue streams, such as advertising.
Right now, the company is looking at collaboration initiatives, such as working with other kidsorganisations and then to also expand the brand of Baby Shark.  For examples, Baby Shark could have a friend, such as Baby Squid or Baby Dolphin.
When it comes to creating income-generating content like Baby Shark, Ryan advises remaining authentic to your brand.  For example, if they create another sector alongside PinkFong, it should not be a crossover but be a stand-alone creation with its own identity.  Also, differentiation should be based on you and be near to your core brand.