At  the Techsauce Global Summit 2018 Bangkok Bank promised to work with global partners to build trust in new Trade Finance platforms.
How do you create trust between traders, banks, customs and logistics companies right across the world, while also providing efficient trade flows?  The answer is working together.  Just as it was a challenge to persuade banking customers to embrace digital banking, banks must let go of the time-proven but tiresome documentation processes that hold up trade transactions.
At the Techsauce Global Summit 2018, Bangkok Bank, a leading regional bank in Southeast Asia, joined with enterprise software firm R3 to explore ways to revolutionize the trade finance practices that have endured for centuries.  On the Fintech vertical stage on June 23, 2018, representatives of both organizations sat down to talk about the topic, "The Future of Trade Finance."  They were Carl Wegner, the managing director and head of Asia at R3, Pintuwan Kleijssen, vice president of Trade Finance Product Management of Bangkok Bank, and Sorakrit Phruthanontchai, vice president of the Technology Division of Bangkok Bank.
Why does Trade Finance need to change?
All three panelists agreed that the Trade Finance status quo is too cumbersome and complex and the system's reliance on paperwork sticks out like a sore thumb in a world that is going digital.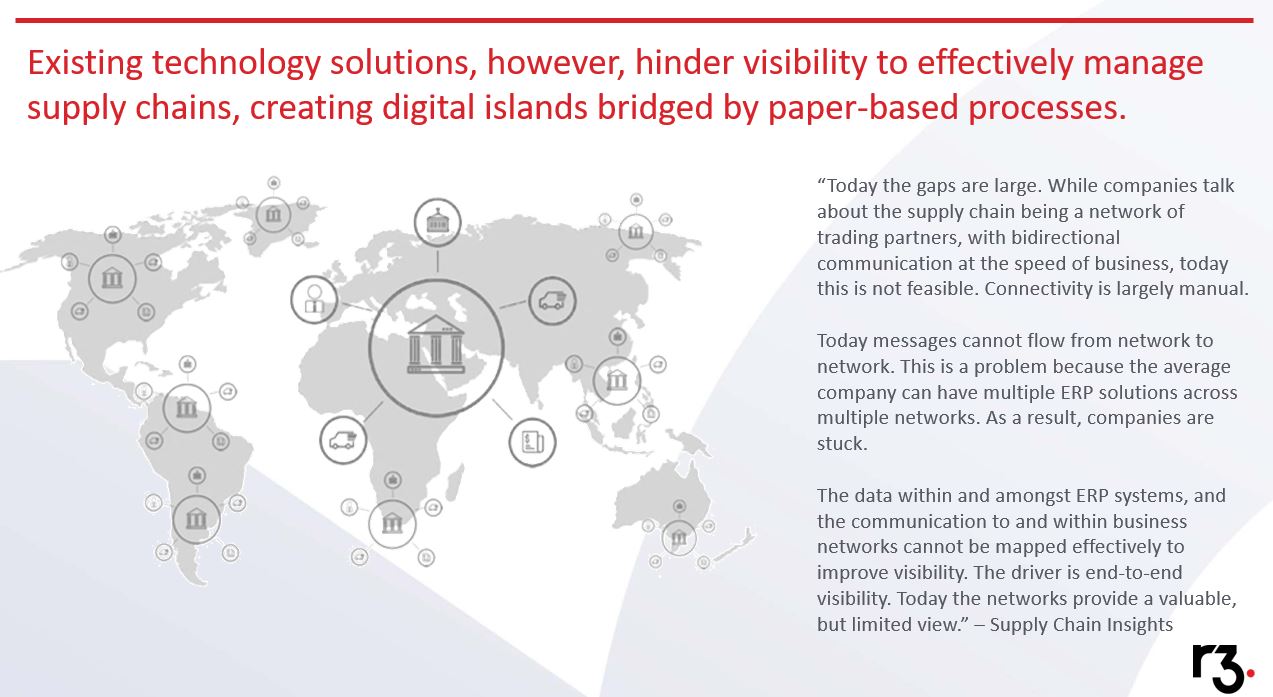 However players in Trade Finance are hesitant to let go of physical documents because they provide trust in an uncertain and volatile world.
Buyers need to make sure goods are shipped and that they get what they paid for. Sellers need to make sure that they get paid as soon as possible. Sending papers to all parties is currently the only trusted way to do business. However each individual document has to be manually checked multiple times by each party to avoid fraud and duplication and this is both costly and time-consuming.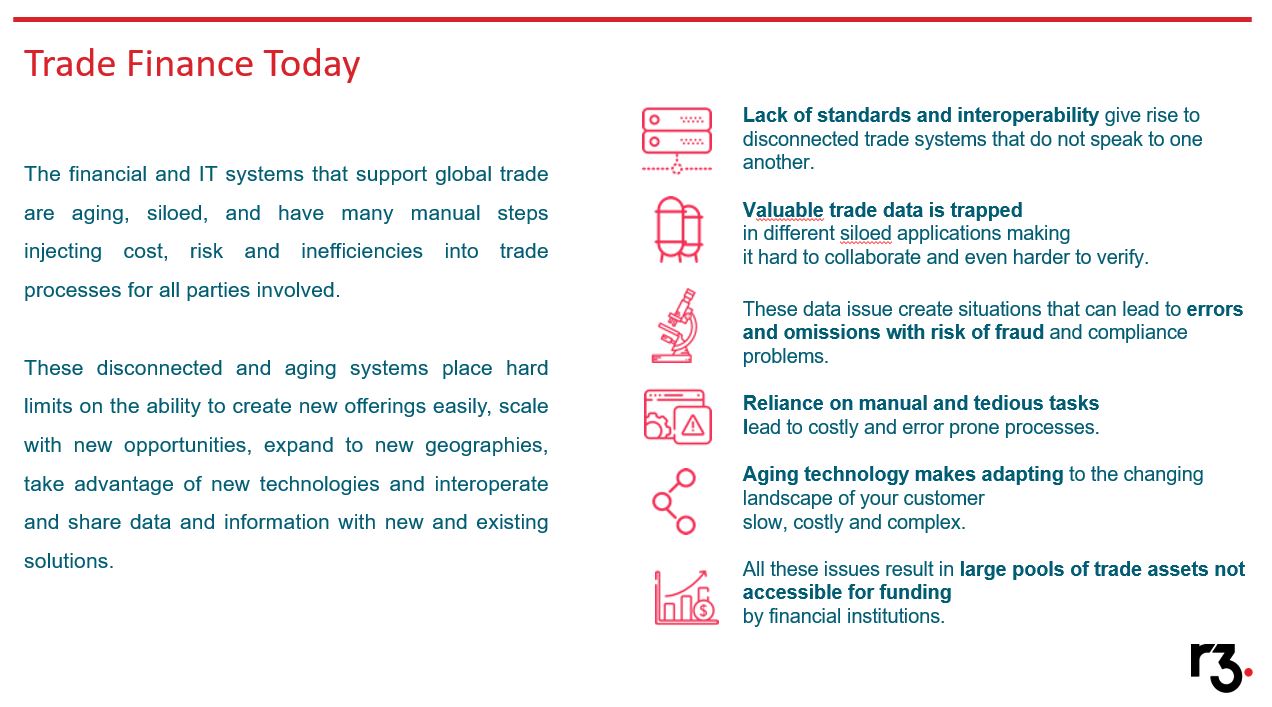 Wegner says this traditional way of doing things will not last long and already it cannot keep up.  For example sometimes products reach their destinations faster than documents do.
Creating a Trade Finance Platform
Both Pintuwan and Sorakrit said Bangkok Bank understands the need for change and that's why it joined the R3 consortium. Working with a network of over 200 banks, financial institutions, regulators, trade associations, professional service firms, and technology companies, R3 has created Corda, a Blockchain
Platform that is set to disrupt Trade Finance altogether.  Together with banks and other partners in the supply chain, Bangkok Bank is trialing Open Account and Letter of Credit services using Distributed Ledger Technology under the Marco Polo and Voltron platforms developed by Corda.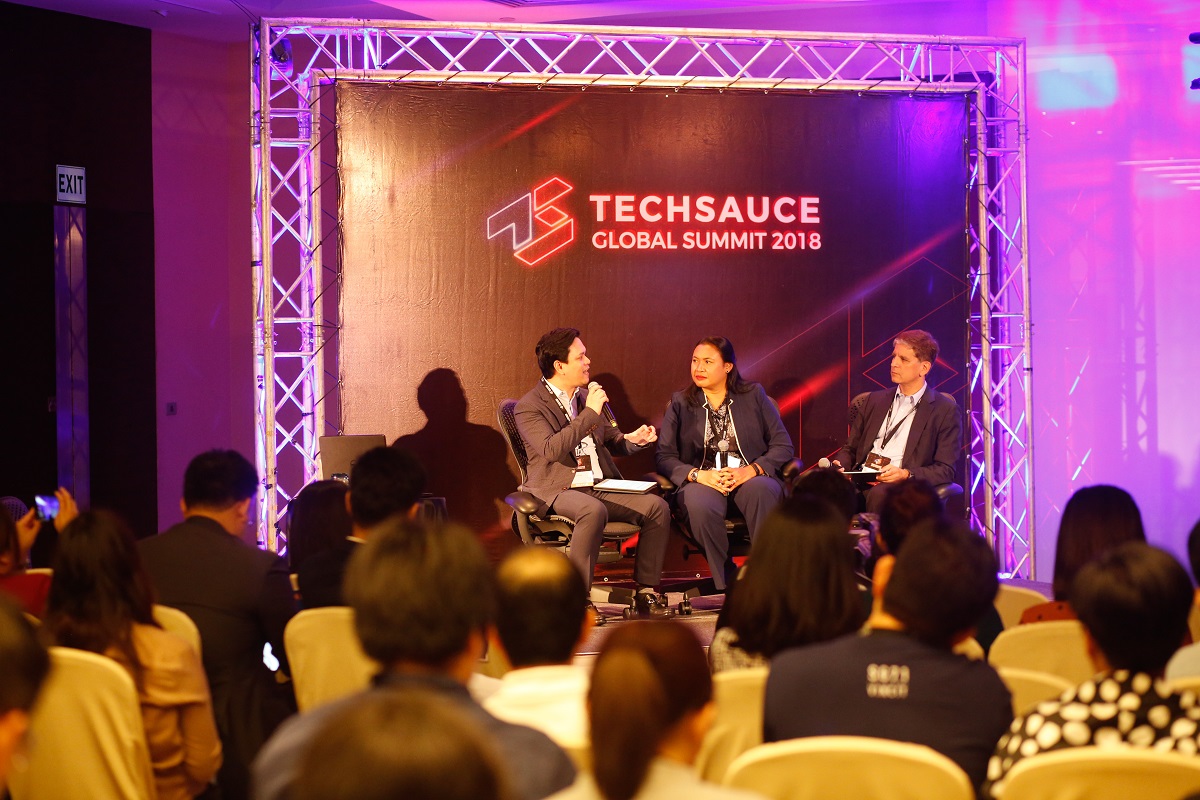 Launched in 2017, Marco Polo is focusing on a Trade Finance Platform built on an interoperable (able to exchange and make use of information) business network powered by open Application Programming Interfaces (APIs) and blockchain technology which will provide a solution for Open Account trade financing powered by TradeIX's TIX platform and R3's Corda blockchain technology.
This platform will enable end-to-end, real-time, seamless connectivity between participants, eliminating the data silos which prevent free flow of trade data and assets and cause inefficiencies and discrepancies.  Initially it is focusing on three areas of trade finance: risk mitigation by provision of payment commitments based on the matching of trade data, payables finance, and receivables finance.
Another application, Voltron, is also being developed with the aim to significantly reducing inefficiencies and costs by streamlining the processes surrounding a documentary sight letter of credit.
Transforming Trade Finance Together
The key to this disruption is working together and building trust into the system.  Even if you are not an early adopter of new Trade Finance platforms, the panelists say, you need to warm up to them or else you will be left behind.
Wegner says this is no different to the early adoption of the ATM.  There was uncertainty over whether it would take over the role of banking.  This same question may be posed in the adoption of a new Trade Finance Platform. Carl says, "Is it going to replace banks? It comes down to trust. People trust banks. If a bank does not grow with technology such as the ATM, it will not progress."
Already there is cooperation across banks as IT departments play a bigger role in creating solutions and sharing information together.  Sorakrit says, "IT is no longer technical, but seeking solutions."
Carl says it is great to see professionals working together across banks because once there is enough data, there will be tremendous opportunities.  With more data, the system can become even more efficient to the point of having more detailed pricing matched to the supply chain.  Carl says, "There is basic knowledge that can be shared that can be powerful.  I never thought I would see banks working together like this."
Taking Thailand's trade to the next level
All three panelists agree that it will take time.  However once things get going, there will be a great opportunity for Thailand and its trading partners.  A quick turnaround in trade payments will help unlock liquidity for businesses.  A decrease in risk, simplified processes, and increased transparency will allow clients to access funding easily.  Corporates can expand their markets and start trading with new counter parties.  Overall Thailand's trade volume will increase.
All it takes is daring to work together and adopt the change that is on its way.