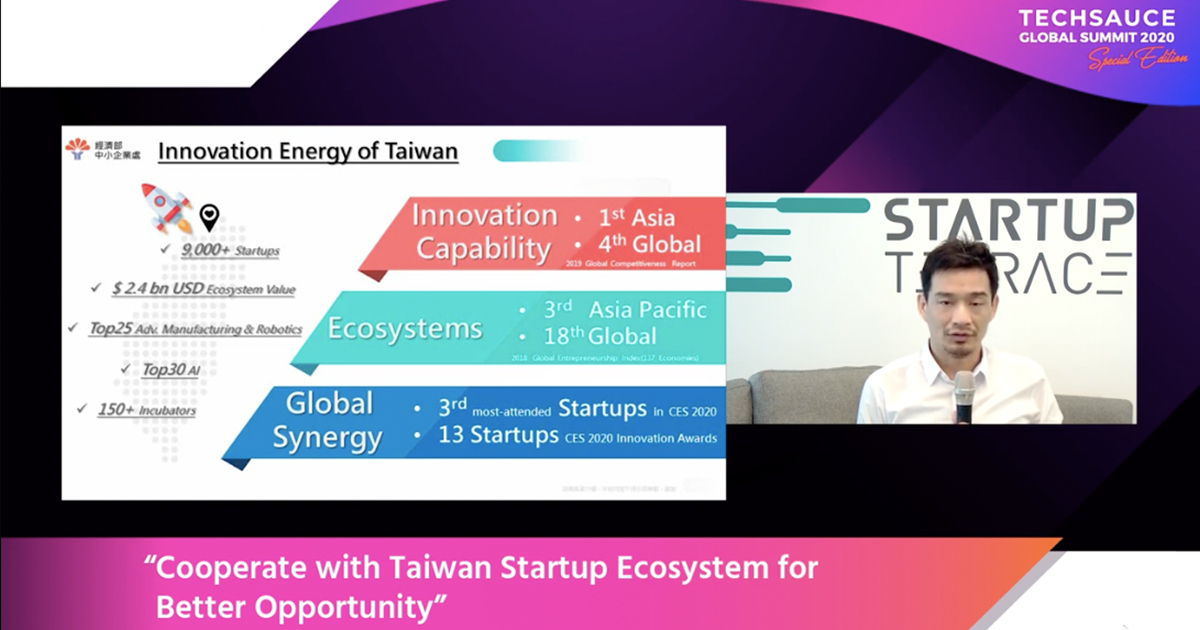 Taiwan is known for its strength in ICT, manufacturing, and robotics/Ai. However, Taiwan also has an incredibly strong startup ecosystem. Local governments allocate many resources to establish a very friendly environment for startups, resulting in a globally recognised startup ecosystem.
The Speaker and The Firm
Dr. Chen Yu Lee is the Chief Operating Officer of Taiwan Startup Terrace, he is also a consultant for the Taipei Computer Association (TCA) and the director of the Taipei Smart City Project Management Office (TPMO). Prior to his current roles, Dr. Lee worked in the Institute for Information Industry, helping them strengthen the competitiveness of Taiwan's information industry. With over 15 years of experience in ICT-related industries, Dr. Lee is considered an expert in developing smart cities and the ICT industry.
The Taiwan Startup Terrace is the biggest and first international startup campus in Taiwan. Their goal is to connect the startups in the Linkou District of Taiwan to international startup communities and to become the international startup hub in Taiwan.
The Taiwanese Startup Ecosystem
Currently, there are more than 9,000 startups in Taiwan, with a total value of over $2.4 billion US. Taiwanese startups have fundraised approximately $4.4 billion US, executing over 1,400 deals in the past 4 years. In 2019, the World Economic Forum placed Taiwan 1st in Asia and 4th globally for its innovation capabilities and the GDI ranked Taiwan 3rd in the Asia Pacific area for the startup ecosystem.
The startup ecosystem is supported by a number of closely related businesses, for example; there are over 150 incubators that provide a variety of services to the startups in Taiwan. The country has a very complete and mature ICT supply chain. With more than 40,000 ICT vendors providing all kinds of devices, components, and services, startups can easily set up their technology infrastructure through these vendors.
The Taiwan Startup Terrace Campus
The Taiwan Startup Terrace Campus in the Linkou District provides approximately 48,000 square meters for startups to utilize. The space includes startup offices, co-working spaces, social/event spaces, meeting rooms/classrooms, and staff housing/living facilities. In addition to the physical spaces and support provided by the campus, Taiwan Startup Terrace also provides services such as visa services for foreign workers, tax incentives for startups that sign with Taiwan Startup Terrace, and grants to support the startups.
Taiwan Startup Terrace also runs 15 international accelerator programs, including a joint innovation center with AWS. The company also runs the top accelerator hub in Taiwan. These accelerator programs provide services such as; marketing, financial support, prototyping, and manufacturing to its startups.
This is just a sampling of the great content you'll find at the Techsauce Global Summit 2020. Check out all the sessions here http://summit.techsauce.co.