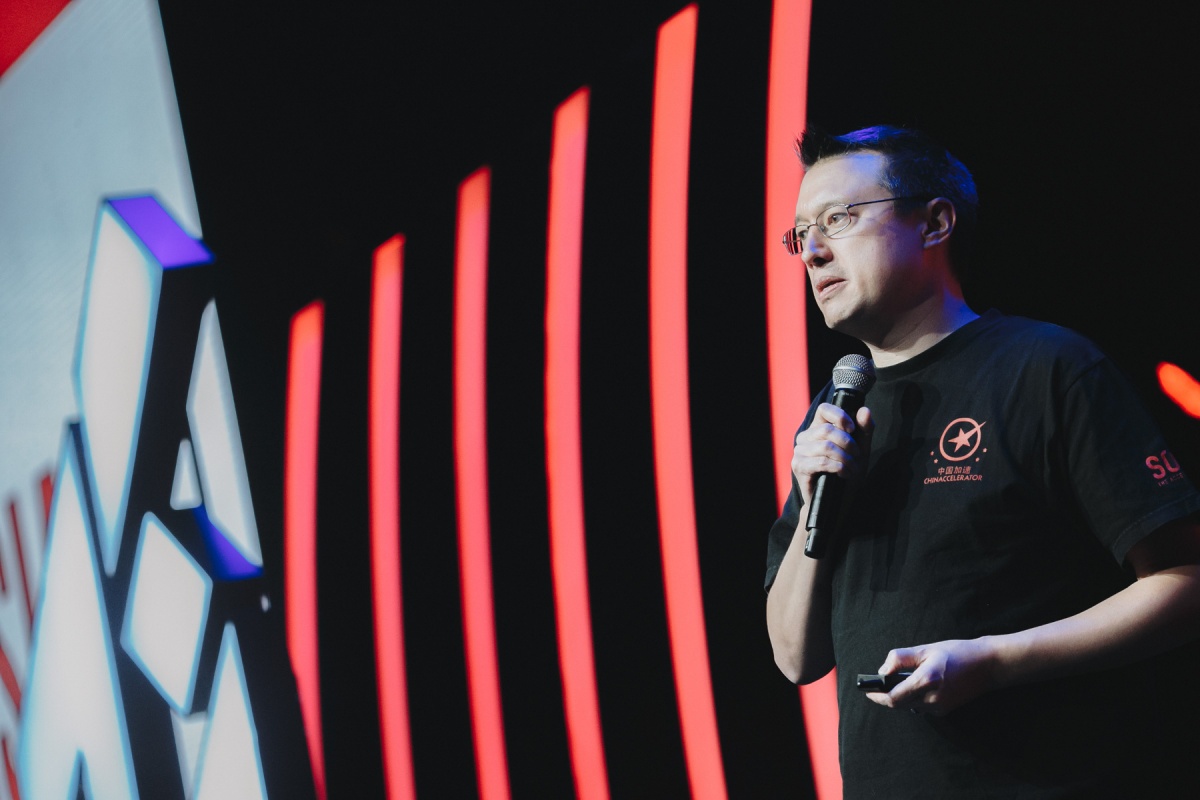 The novel coronavirus or COVID-19 has shocked markets worldwide as it disrupted the biggest market in the world, China. What does this mean for startups in 2020? Techsauce Media Global Content Editor Chaowarat Yongjiranon talks to William Bao Bean, General Partner at SOSV, Managing Director at MOX (Mobile Only Accelerator) and Chinaccelerator about the situation. He says despite the negative news, this is a great time for startups.
This unexpected positive news comes from SOSV, a multi-stage venture capital investor, that runs multiple world-class vertical accelerator programs, and provides seed, venture and growth stage follow-on investment into superstar companies. It is the world's second most active seed investor and third most active early-stage investor according to Crunchbase data. Recently SOSV just closed an oversubscribed US$277M fourth fund. It has funded over 900 startups and currently funds over 150 startups per year with programs that includes Chinaccelerator and MOX, which focus on cross-border internet and mobile in Asia.
Bean founded MOX SOSV's Mobile-Only Accelerator, in partnership with GMobi, the largest mobile platform for Southeast Asia and India. Having worked extensively in Asia as an angel investor and analyst, Bean has extensive knowledge of the Chinese startup ecosystem.
It's a good time to be a startup in China
Is it really? Following the challenging year of 2019, the COVID-19 outbreak pretty much spoiled the Chinese New Year holiday. Things literally came into a standstill as the Chinese Government fought to contain the outbreak occurring in the winter season, the slowest part of the year where venture capitalists (VCs) are taking a break from investing.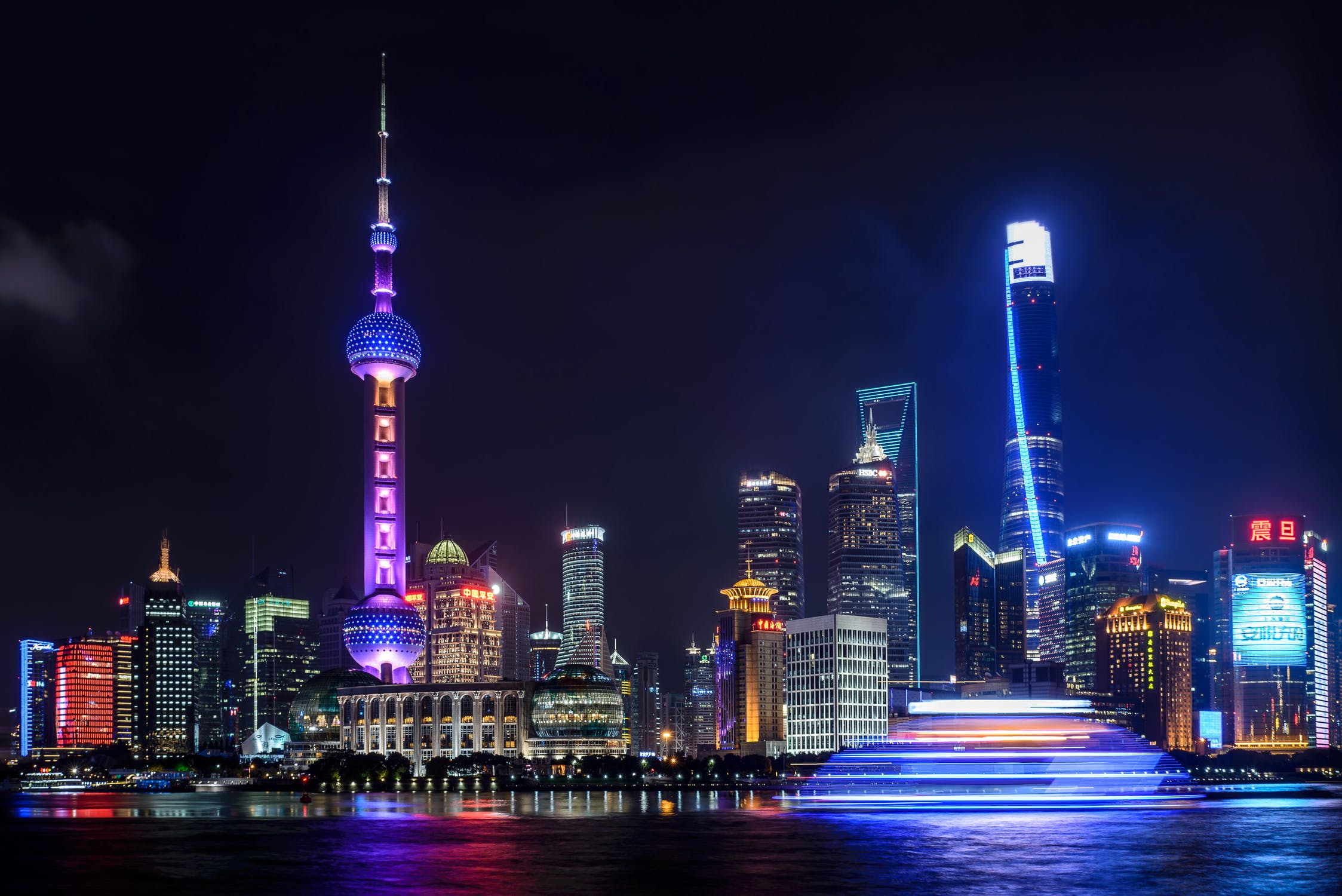 By: Wolfram K. (pexels.com)
Yet, in spite of this, Bean says it is the best time to be a startup in China. It is times like this he says, that you are able to find good talent because everyone pretty much has a lot of free time on their hands during the quarantine stage. There is less competition and it is easier to set yourself apart from others who may not be so confident to come out in such a sensitive environment. Bean says in these tough times, where there are massive layoffs and it is difficult to raise money, it is the best time to build a company because it is only the strongest that will survive.
It is the cockroaches, the survivors, who can really take advantage of this tough environment that will build the next generation of leaders.
How will COVID-19 impact 2020?
Bean says he is still optimistic about the situation because the number of cases are flattening out and new cases are shrinking. However he is realistic.
Even though we hope for the best, we need to plan for the worse.
The worst case scenario according to Bean is people losing their focus because of the noise being created by the media and social media.
A lot of politics are getting in the way of making decisions based on data.
Bean says it is essential for companies to see through the fake news and focus on the real numbers instead of what people are saying. The impact of COVID-19 is presenting more of a psychological impact on business. Having been through the SARS (severe acute respiratory syndrome-related coronavirus) outbreak in 2003, Bean says the question how long the outbreak will take.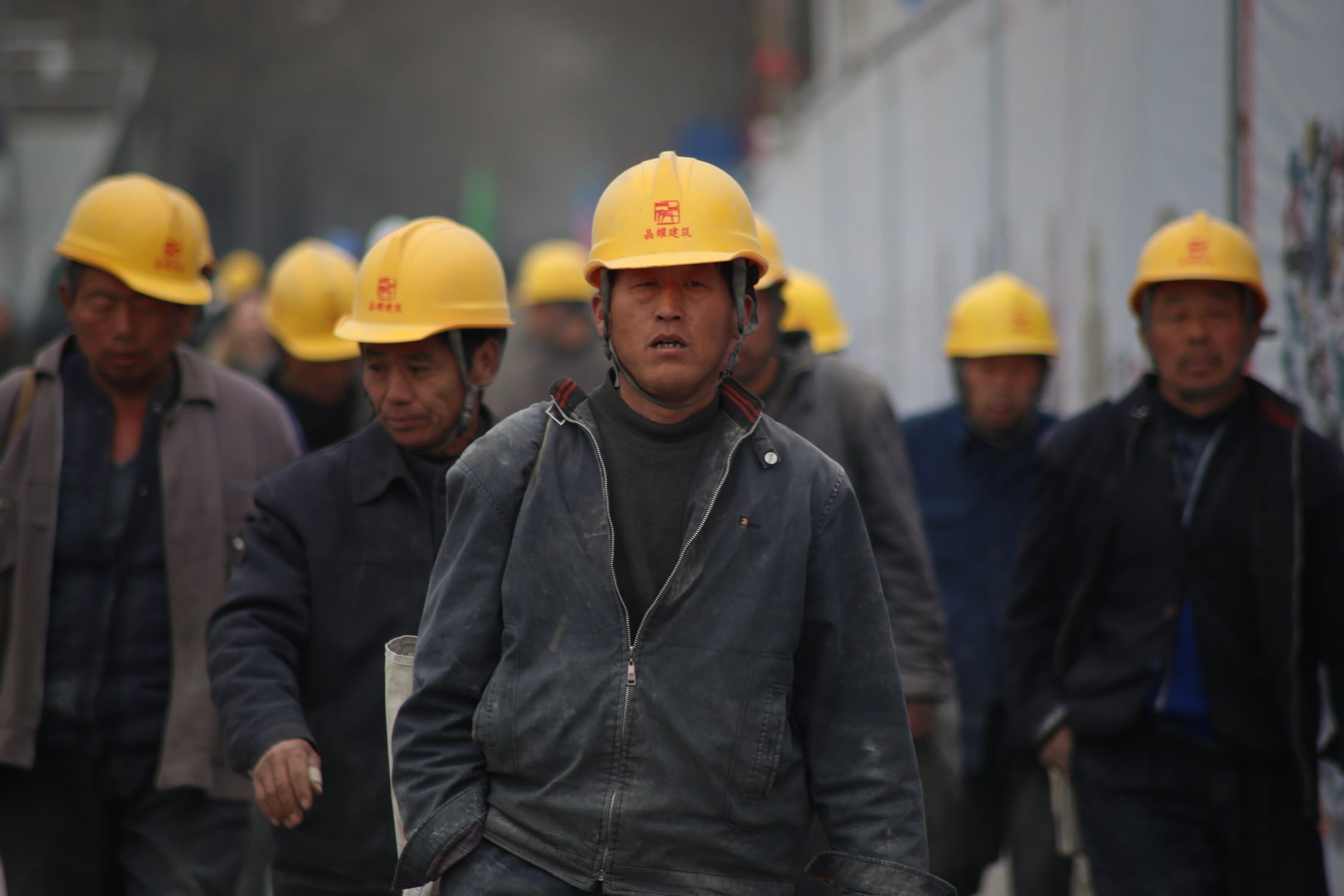 SARS in 2003 impacted China's manufacturing. By: pitabay (pexels.com)
In 2003 SARS did not actually hurt the Chinese economy because it was largely based on manufacturing. Back then, everyone just compensated by doing triple shifts. This time around it is different.
You are going to see a pretty negative impact. It is not going to be as rosy as SARS.
The main sectors to feel the impact are retail, trade and service. Bean estimates it would take about 2-3 months for things to settle down and business to return to usual in most parts of China.
How to approach the Chinese ecosystem?
So if it is a good time to go into the Chinese market, how do you do it? China has lured startups with it massive population, but at the same time, the mainland has been known to swallow businesses alive because of the intense competition from local businesses.
Bean says the approach is not that different from other markets in the world. There are two key things you need to do. One, find out a problem that needs to be solved. Each region or city has distinct characteristics. Beijing is known for its internet, Shanghai, media, travel, fashion, and luxury, Shenzhen for its hardware, and Chengdu for games. There are first, second, and third tier markets.
Second, you need to have superpower.
You need to have a superpower or an unfair advantage.
Super what? Yes, superpower. Bean says it is not just about having an advantage. You need to have an "unfair" advantage. With the intense competition on the ground, you need to have a deep insight on the region or city you are going into and have something that cannot be copied by locals.
From B2C to B2B
It's been a ride for the Chinese ecosystem where in the early days, every 3.8 days, a unicorn was born. The number of unicorns from mainland China has now exceeded that of the United States. However times have changed.
Following a funding crunch, now you see a lot of unicorns dying.
Bean says SOSV is helping foreigners get B2B (business-to-business) deals instead of getting into B2C (business-to-consumer). Four years ago, the market was 80% about the consumer, now it is 80% about enterprise. SOSV has partnered with over 200 multinationals that are feeling the pressure from local businesses.
Locals have more money, are faster, and more aggressive. They are more willing to use tech like AI (artificial intelligence) to personalize their solutions.
Bean says international players are now caught back footed so they are more willing to partner up with startups and bring innovation into their businesses to compete with locals. So ultimately Bean says China is a way for global enterprise hardware and software companies to get into multinationals because multinationals are faced with the most competition in the Chinese market. They are more willing to partner up with startups in pilot programs in China than in other markets.
We are looking at China as a back door to getting into global large enterprises.
SEA Trends in 2020
SOSV has been quite active in the Southeast Asian (SEA) market. Its program Chinaccelerator, a cross-border accelerator, provides startups with investment and a program focused on metrics growth, founder-market fit, and fundraising. It's MOX program has been very aggressive in SEA. In the past four years, it has made 58 investments in SEA and South Asia (SA).
Big opportunity is seen in India, Indonesia, Malaysia, Thailand, the Philippines, and Vietnam. Competition is tough with big players such as Google, Apple, and Chinese players coming into the local markets. Its is tough for startups, but there is room for growth. MOX aims to help startups with its program.
MOX is unique in that it is an ecosystem where startups are competing hard, building a strong consumer base through engagement, but the same time startups help each other through cross promotions and partnerships. The program has 56 million active users in India and over 30 million in Indonesia.
Bean says Chinaccelerator is able to leverage their China playbook with SEA and SA because unlike the United States, China shares similar characteristics with these regions. For example, the United States has over 100 years of retail infrastructure while China does not. China leapfrogged over using traditional credit cards and cash to digital payment. The same is happening in countries such as Indonesia and India. Focus is then on investing in local retailers to digitize their payment system in order to compete against e-commerce giants.
MOX and Techsauce Summit 2020
MOX will be having its MOX 8 Demo Day, showcasing companies pioneering in FinTech, GovTech, logistics, and social commerce on February 25, 2020 in Taipei and February 28, 2020. Last year Bean said the program helped startups raise US$96 million, which was a significant milestone for early stage startups that are just getting product-market fit and just getting revenue. 68% of companies that go through the program close US$500,000 or more and over 55% raise over a million.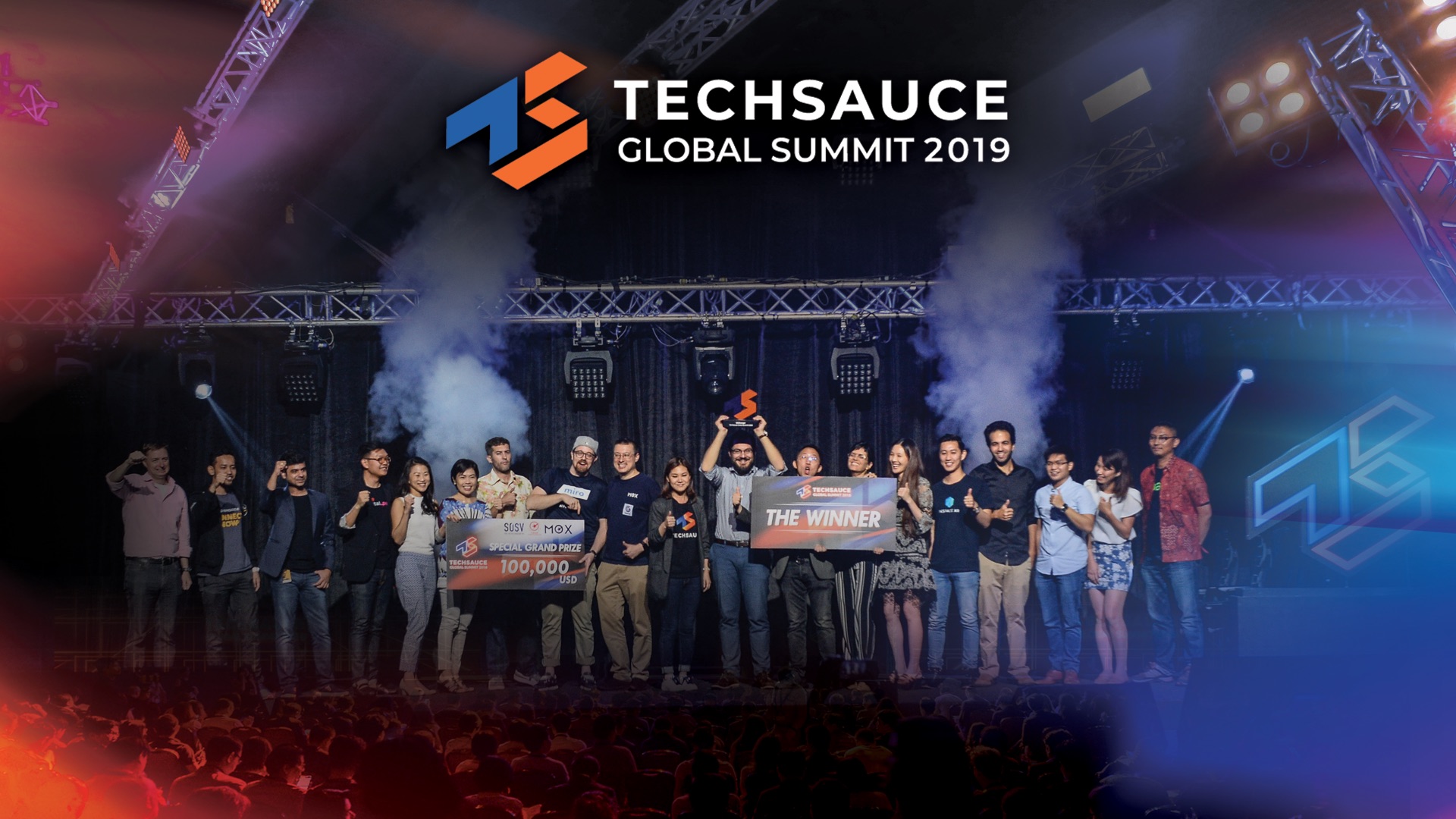 Source: Techsauce
MOX has been a strategic partner with Techsauce for almost three years, with US$120,000 given winners of a startup pitching competition held at the summit.
So as we start a new year and a new summit, the Techsauce team looks forward to more good news to come with our partnership with MOX for Techsauce Summit 2020.
For those interested in MOX 8 Demo Day check out their FB for Demo Day live streaming on 2 PM 2/25 (Taipei time) and 2 PM 2/28 (Singapore time) https://www.facebook.com/mobileonlyx/
For tickets to Techsauce Summit 2020 go to: https://book.techsauce.co/summit2020/register