With the recent and rapid movement in political and economic shifts, Myanmar has become a hot topic in south-east Asia, not just for travel but as an appealing investment destination.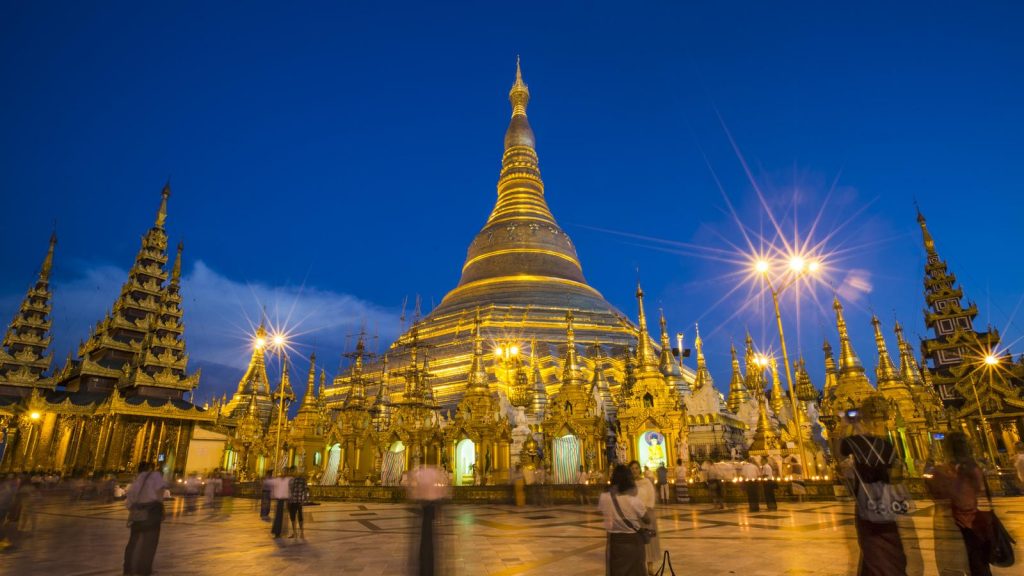 Within Myanmar, there is a range of industries with innovative tech startups taking effect in the country.
The Asian development bank has estimated that Myanmar's economy is on track for a GDP growth of 8.0% in 2018, the highest among ASEAN countries. This will provide a more stable foundation for the Maynmar startup ecosystem and will enable the economy to grow exponentially in the coming year's.
Techsauce takes a look at the top tech startups shaping this innovative and inspiring country as south-east Asia's ecosystem strengthens and unifies. Foreign investors should definitely keep their eye on this flourishing and developing country.
1. 360°ed
360°ed uses Virtual Reality (VR), Augmented Reality (AR), and other innovative technologies to move the teachers of Myanmar into a new world-class learning environment in a more interactive setting for students too. This Edutech startup is aiming to transform Myanmar's education in all areas of the country. With the use of VR footage, thousands of students, parents, and teachers were able to participate in a series of hackathon events.
This Innovative startup has also developed AR learning tools which will be integrated into the curriculum in both primary and secondary education systems.
Hla Hla Win, Co-Founder, and CEO mentioned that 360°ed will also be launching its products and services in the ASEAN market, starting with Malaysia, Singapore, and the Philippines.
2.Chate Sat  
Chate Sat, is an online forum for Myanmar employers and employees to connect and post jobs in a range of sectors from freelance work to part-time projects. There are currently over 7,500 freelancers and 1,000 employers working on more than 500 projects. Chate Sat has accumulated an investment from 3 local and international venture capital firms which are an impressive portfolio for this Maynmar tech startup. The investors consist of Singapore - based Vulpes Investment Management Ltd., Theta Capital, and a Myanmar-based angel investor.
Co-Founder and CEO Honey Mya Win said, "We expect to get 10,000 freelancers and 1,500 clients by the end of 2018, and the focus is on getting more compact and qualified active users on Chate Sat." 
3.White Merak
White Merak, a studio that provides a platform for Myanmar's creatives such as comic artists and cartoonists helps them to reach and implement the rapid digitalization of the industry.
This platform also enables career opportunities for young talents to connect and propel their career forward.
White Merak stands at a value of US$600,000 as of July 2017 and is expecting to exceed 1 million registered users by the end of 2018
4.Flexible Pass
Flexible Pass is Myanmar's first fitness pass to facilities at various gyms and fitness centers in Yangoon. Flexible Pass also enables the population to gain access to over 80 different types of fitness classes at 29 affiliated partners spreading across 43 locations across Yangoon. The users are increasing rapidly and in the future, the company is hoping to expand its services to other cities in Myanmar.
In addition to graduating from the Yangon chapter of Founder Institute, Silicon Valley's most successful entrepreneur development program, Flexible Pass was accepted to the Westerwelle Young Founders Program in Berlin, Germany. Recently at the ASEAN Rice Bowl Start-up Awards 2017, Flexible Pass won 2 awards – Startup of the Year and Best Healthy Lifestyle Tech Startup – for Myanmar in the national level and earned 3 nominations at the ASEAN level.
5.GoP
GoP is revolutionizing the travel tech industry in Myanmar by providing a platform for local travelers to arrange their transportation, hotels, and treks highlighting the cheapest and best trips within the country. The tourism industry has rapidly become prominent and this platform has taken full advantage of this profitable industry.
An alumnus of the Phandeeyar Accelerator 2016, GoP now has partnered with 55 tour companies and over 150 local experts for monthly website visitors of 15,000 and 55,000 Facebook outreach. The firm also won US$10,000 at the 2017 Mekong Business Initiative Innovation Grants supported by Asia Development Bank. The CEO Nyunt Win Aung said, "GoP is expecting to hit 3,000 bookings by the end of 2018, and plans to expand its destinations within the neighbouring countries."
6. UMG Idealab.
Within Myanmar there is also an exciting development of their first Tech startup Incubator, Based in Yangon, called UMG Idealab.
Established in 2015, UMG Idealab provides a creative platform and ideas to be developed in their best shape possible through our business experience, mentorship, and passion for excellence.
Providing Seed Funding allows the startups in Myanmar to kick off their business at a low cost.
Mentorship program by an expert - providing a large network full of experts in the field to guide and nurture the incubation program.
Providing Legal & Branding ensuring that you handle your legal and branding correctly from the early stage.
Techsauce has a global platform for startups in the region to meet investors, the industry knows how's and gain notoriety from a wider audience. It takes place from the 22nd/23rd of June in Bangkok. For more info on this event click the link below:
https://summit.techsauce.co/