Society has somewhat generally been able to overcome addictions of drugs, alcohol, and smoking, but is the digital addiction too big of a hill to climb?
We love fooling ourselves, whether it is angling a selfie shot to give you a "smaller face" or saying you don't have time to exercise while you play games on your smartphones on the couch.
Whether you like it or not we are all innately bias.
These are the words of Sonalie Figueiras, the founder and editor-in-chief of Green Queen, Hong Kong's largest health and wellness media platform and the founder and CEO of Ekowarehouse, the global sourcing platform for certified organic products.  At the latest talk on the question of "Are we more than just data?" at Hong Kong's The Internet of Life Summit 2018 Figueiras attempts to wake us up from the digital haze we live in.
The debate of how to balance the relationship between the Internet and users seems to worry her conscious a lot, even though she has been at the receiving end of success with her Green Queen site's high traffic.  Perhaps the easy access to consumer behavior online has brought on concerns that the digital cravings of consumers may be too big to overcome.
What is addiction?  
Addiction: the state of being enslaved to a habit or practice or to something that is psychologically or physically habit-forming, as narcotics, to such an extent that its cessation causes severe trauma. (www.dictionary.com)
Does this sound familiar to you?  Click, click, tap, tap, snap, snap.
Figueiras says the global digital craving is real.  If you take out the two billion or so children from the the world's population of 7.6 billion, you would have over half of the population interacting with social media with their smartphones on an unlimited basis.  The huge amount of data circulated has significantly impacted the way we live and how our countries are run.
A good example says Figueiras is the recent U.S. elections which was full of controversy of there the role social media played in circulating "fake news" and allowing foreign powers to infiltrate voters' minds.  This has totally changed how "innocent" social media sites such as Facebook and Youtube seemed.
A game change for big analytics 
Figueiras says it is time for users to realize how valuable their personal interactions with the Internet is.  The game of big analytics has to change.  Instead of one side benefiting from the vast amount of information shared online, the user now deserves something in return.
This is not to say the new digital era is the enemy and that we should crawl back to the good old pre-iPhone age.  Technology is a positive thing.  Analytics is already contributing to improving health and education.  However the relationship between humans and technology needs to be fair.
New regulations
The European Union or EU has led the way in trying to give more power back to consumers.  With its General Data Protection Regulation, users can opt out of sharing information in any way shape or form even if the online company is not based in the EU.  The United States is following suit for newer digital laws.  The two biggest economies in the world, India and China, are increasing regulations on apps and the Internet.
Schools are also adding classes on how to understand information online and how your behavior online can be taken advantage of.
Each country is slowly waking up and Figueiras says each will have a different approach to how to counter the digital wave.  Slowly she is already observing international gatherings in addressing the issue.
The digital detox 
The latest health craze of detoxing your body will now come in the new form for your detoxing your mind.  Already individuals want to change their lives by going through digital detoxes, periods of no smartphone or Internet access.  Imagine life without Facebook alerts.  Aw, peaceful isn't it?  While this may be extreme, Figueiras says there is a definite consumer pattern now with people spending most of their time on the Internet during the week, and then taking a day or two off their devices to really enjoy life.
Technology itself can be used to clear our minds with apps such as Moment and Checky, revealing how many times we check our phones.
Preparing the future generation 
We are still the generation that is learning how to deal with the big analytics debate.
Figueiras says change is on its way.  Literacy levels for programming and dealing with things like how data is being tracked and where it comes from is increasing.
Our children are going to be trained in order to better interface with all of this.
Schools are opening up new classes to prepare children for a new world that our generation is still seeing as evolving.  Figueiras says this movement will have a "profound" effect on how big data deal with consumers.
Then it will not just be about data anymore, but the other movement on its way, Artificial Intelligence (AI) and Augmented Reality (AR).  Now that is another conversation for another time.
Want to know more on what is going on in the tech world?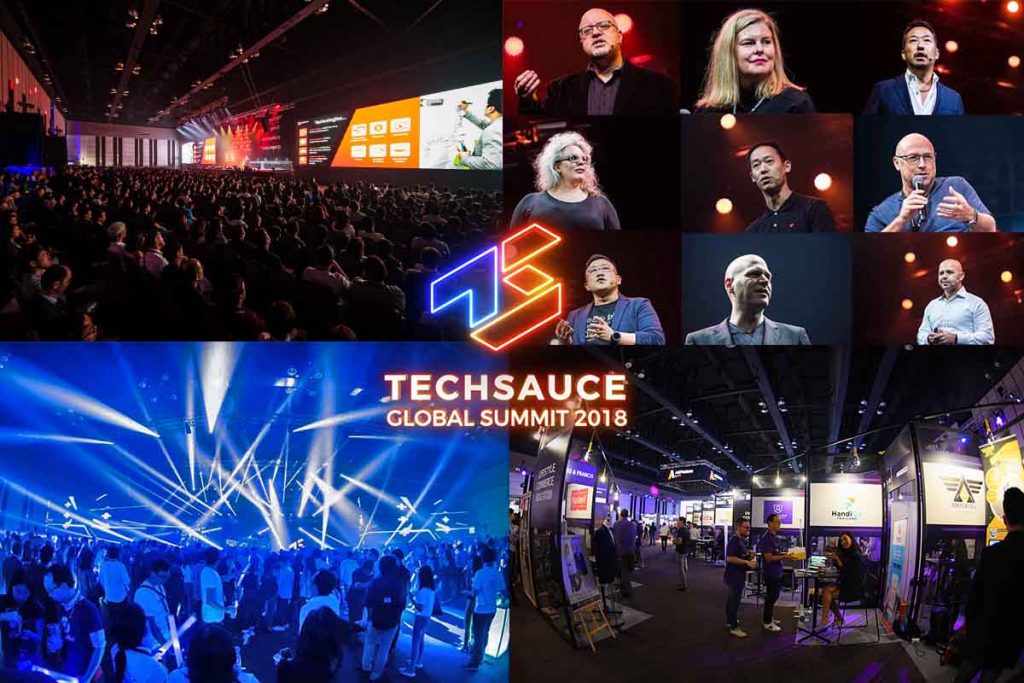 Join us at this year's Techsauce Global Summit 2018 in Bangkok, June 22-23, 2018.  Over 10,000 participants from over 30 countries are to gather to discuss hot issue such as data analytics, AI, and blockchain.  Join us at https://summit.techsauce.co/.