The Digital City is a city connected to the net, equipped with technological platforms for information and communications management that can enable the IoT. Today only 10% of the data is being analyzed. In local 40 - 50% of the data will create new outcome like autonomous cars, mobility, robotics. New use of this technology is yet to be seen, it's right in front of us but we still can't see it, that's just always is the case.
If someone wants to see the demo this morning from a multi-cloud perspective just five years ago, they would think it's magic. But thinking where this is already going, it's the same thing as it is going to happen 5 years from now, where we will see how this will extend life, how this will eradicate diseases, how to create new materials, how to create a new type of energy sources, we will think it's magic too.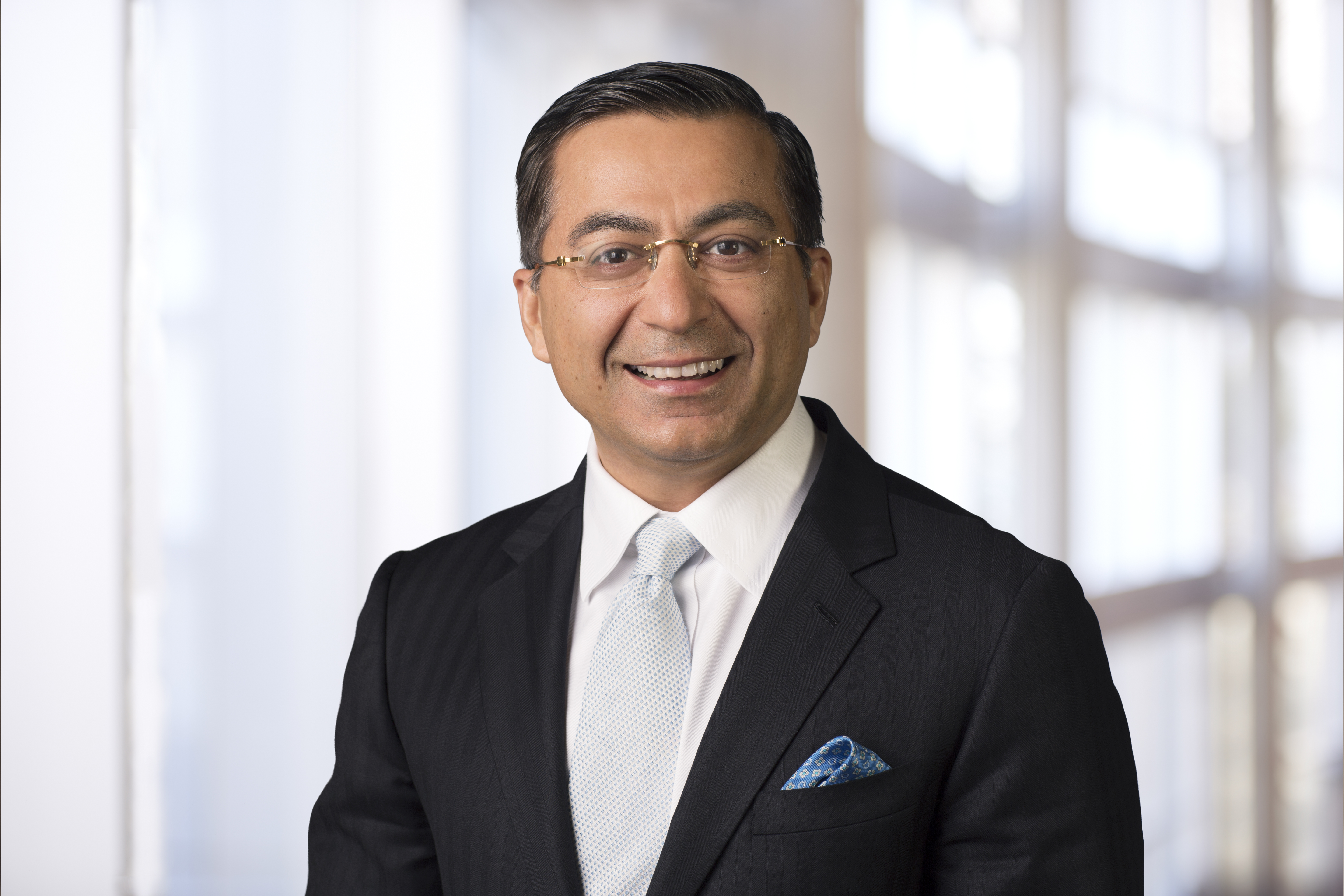 Techsauce Team sat with Amit Midha, president, APJ Commercial EVP, Global Digital Cities, Dell Technologies to talk about the data and digital city of the future, and how important it is to build a digitalized world.
This is where society is taking us - hope and optimism around technology are very high, but it also requires significant leadership to make sure the right uses of technology is done well as well.
Amit Midha: Data is the key piece. More and more customers are saying they don't have resources, they don't have the skill set, that they need companies to provide the platform not just a product of a black phone that can help them get to rapid deployment and rapid outcome quickly. We do that by creating first of all, given the pivotal Cloud native data digital platform, that can help you manage data and machine learning together you don't have to think about add ons.
Another example will be security and infrastructure together like app defense inside. This function can make sure the app is only doing what it's supposed to do, and not sending data anywhere else, so security is built in a prime. Similar to what you heard today about how we built DELL Technologies Cloud, where consistency in control and simplicity is all built-in it's not enough to talk.
Amit Midha: Consistently our approach has been these. This is a brave new world which is a digital future. If you want the kind of data, you would have to kind of have analytics needed to run it, on kind of skill sets you need to have, help it would exist today. Which means it will continue to grow, which means you need to go work with industry leaders to use platforms to manage all that is coming around the corner.
If you just keep building custom infrastructure products, they won't scale, or if you just take a point solution, it won't scale. That's our vision.
Overall, we want to give customers control you want to empower them to take control of their data and create the right outcome for the business, this doesn't about give me all your data let me do this for you. No, that's not what this is. Customers need to focus on business outcomes and data. On the infrastructure side, and the organisation infrastructure giving them a platform to manage the infrastructure is what we can do better than anybody else. We are truly the company that is trying to get the digital platform from Edge to go to Cloud.
That gives you to paint a picture of where things are going because you don't want to just talk about where things are, we want to talk about where things are going, and why we are innovating, and we are investing quarter and a half billion dollars a year to bring innovation - 20,000 conveniers and PhDs, why do we do that? Why are 80% of our genius in the company all on software? Even though that sort of perception may not exist externally.
Customers trying to go for fewer strategic benders. Yet they are also worried about blocking the bender's demand, or one stack. What is your customer direction to that?
Amit Midha: No customer has ever told me they want more suppliers. At any point when you have too many across the table, there's a finger pointing. They would rather have valentic greater well-designed products with visible accountability. The second thesis - they see us as companies who have taken world steps to transform ourselves. You know where we started to where we are, and where we're going it's a huge transformation from a talent perspective, from a product perspective, financial structure perspective and brand perspective.  They like to work with companies who are transforming, versus companies who are static and playing financial games than real benefits for the customer. So, yes I think they see us as a capable Progressive, transforming partner who is going to help them make a hypothesis. A proof point of that is actually in our performance, looking at our financial metrics in short - February profits of $91 billion at 14% year-on-year.
Mid-ranges are the best-performing business right now. If you said our message are not well understood I think that we clearly will have more work to do. But you say what is your message that will make a mid-range, mid-sized companies say I want to let me describe.
If you are a large company in your embarking on a next-generation application transformation, you would think about PCF, you look at the VCF this year Crypto Cloud Foundry and combination of VMware Cloud Foundation, taking on thousands and thousands of servers. We felt that that is too complex for Mid-range companies.
Is your company marketing shift results in seeing fewer customers/clients on the infrastructure side?
Amit Midha: No, this is where we going does not mean we are giving up the product. Products continue to be there, what we are saying is that over time, customers are asking us to do more than just products. Any company, even if we paint a vision, it takes years to get the whole vision into place in every market and every space. What we are telling you is that what our customer's feedback has meant, and customers are looking for more and more infrastructure, to be agil, to be secure, to be modern, to be capable, to be multi-cloud context, and also use an existing skill set to manage it.
Is there any test study about Digital Smart City implemented on economics in SEA and what's the biggest challenge in the world/government?
Amit Midha: I think the digital transformation is happening in every sector, government sector, local government sector is definitely one of them. I think the reason why there is so much conversation about smart cities and digital city is, cities are realising that they have to transform as well. Their citizens got to have new skill sets as well. And if you look at the core of Singapore as to what they are talking about Smart Nation perspective, it is really about creating a new economy model, it's really about taking the whole population and really think about what the future looks like and developing the mindset.
Autonomous car is definitely one area that is driving this.

More and more tourists coming through, and more and more people visiting requires a new way of creating a safe city. A safe city is a big area of application that we driving.

More and more citizens are looking for the government as an app, anything government provides I just click on it and I can get it. They don't think they have to go to the office, stand in line, go five different places that sort of expectation is changing from the cities inside as well.

Government likes to innovate and differentiate as well. Some green energy, carbon-neutral cities, energy efficiency versus the GDP there so much discussion happening between the mayor's to say how can we create more sustainable cities so you want to be a more progressive city, but you also want to be more sustainable cities. So, I think I would say the digital city needs to be intelligent, it needs to be inclusive, it needs to be sustainable, it needs to be safe, it needs to be entrepreneurial and it needs to be efficient. That's the kind of sixth grade we see in a digital city.
Explain in depth Smart City and Digital City. Do you create a digital city with DELL by engaging with the government or the city companies?
Amit Midha: Let's start with smart city versus digital city. Smart city has been a term, around for a while. It has largely meant for putting a large amount of IT infrastructure to make it more useful. Unfortunately, a lot of areas into that hasn't been much of a successful. We felt that the new direction has to be that digital is the core of how cities operate. It's not just IT add on, it is a ground of thinking about how the city can be more discharge in all aspects of its engagement operations, and the way of doing things. That's why we think digital is much more of a superlative form of smart.
Ultimately, it is about government. If you stand back and look at it, the government is a collective infrastructure provider to a community of people living in a line. Could you say that companies alone can make a city digital? My answer will be no. But, governments, if they take sole leadership and lead by transforming citizens knowledge and engagement in a digital way, companies will automatically benefit from that. Both sides have to do it, not just one side. But what we do is that we engaged with the customers from their transformation perspectives to a different business unit, and the government engagement is what digital cities grouped with us.
Amit Midha: My role is a taught leadership and a catalyst for digital cities around the world. We have selected 50 cities, where we will engage directly to help them transform. The proof point is what may have taken a city to deliver a digital service in 50 months before when we look at Singapore, look at Dubai, look at New York City, they take months to lift up 1 service that is digital. Now, with the new set of technologies architecture, plus VMware and others, we can do it in 15 weeks. That's the thought process, but if the cities and the top governments are becoming digital, they are not transforming their constitutions to take on a new opportunity in the economy as well as prosperity.
Technology will come and go by the end of the day. 5 years from now, new technologies will be there. That's why we taught, what is more important is the attributes, intelligence, inclusivity, sustainability, safety, and security. These traits regardless of the technology will always have to be true. Because cities will have to make sure that if there is no safety included, there is no investment, there is no diversity. That's why we came up with the traits instead of the technologies. What we are telling cities is "Tell us what is your 2025 vision? Who are your partners and how are you going to get there?" If cities don't have a vision, if they don't think digital is important for their future and success, they are already way too behind. If the cities don't participate, if the government does not participate, they will not run out of business now but prosperity will go somewhere else.
It sounded like you are not going to towards the direction of sensors, instead for digital city you are using technologies to clean up solution, traffic flow. You are going to need the sensor technology, is that partnership?
Amit Midha: Sensors are going to be very specialised sensors. Where DELL technologies come in is when as soon as the sensor generates the data. Now, how do you make sure that data is securely transported to where it needs to go? How to make sure the data is appropriately analyzed whether it's on the edge Computing side or whether on the stone distributor course side or whether it's on the multi-cloud side? VMware pulse, for example, is the IoT technology, so we have the gateways we have the VMware pulse and that's where we touch on the sensors and bring the data for appropriate analysis consumption and automation. No matter what protocol is, we have the gateway and that's when we get involved. Without sensors of those things, a city cannot become fully digital.
There are 3 layers you have to think about. One is pivotal has the application on the data stock, and VMware is the infrastructure stock and VMware and Dell EMC. Data privacy, data migration, all of that is part of data stack that comes in. Then you have the application Morganization, which is where the PCF part comes in and TKS part comes in. How do you write in microservices? How do you ensure that the applications are agile and deployment is continuous all of that is the application side. Next, is the infrastructure.
Infrastructure is widely available legal structurally as a code multi-cloud on the demo all of that is on the VMR sight. This stack completely is an underneath that the Dell EMC part, this is how we deliver next-generation digital business with digital government or digital City in any deployment. The more technology-oriented it is, the more we are going to get involved, the more unique it is to each customer because we want customers to innovate their own. Customer has to take charge of their business Innovation using the software, and they must write the top, they must get that capability to write the software.
Do you have a demand for China provided? Like Alibaba & Tencent Cloud?
Amit Midha: DELL technologies have announced AWS and Azure as partners. As time progresses, we will love to announce more relationships. But clearly we don't have any right now, it would be speculating on my part to say where this will go. If we want to be a multi-cloud provider, clearly we should support as many cloud providers as possible. That's the direction we would like to be going for. We couldn't tell you the timeline, because these things are speculative at this nature. We like to support as many public clouds as possible.