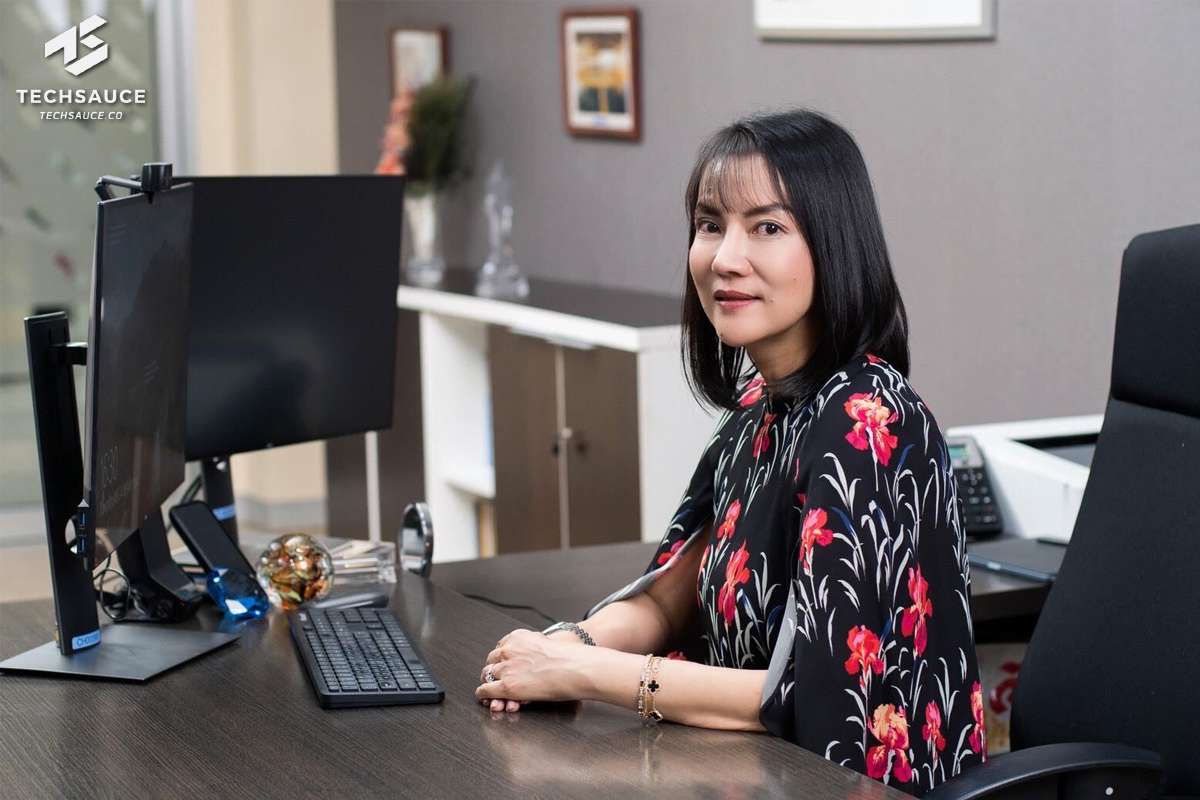 Techsauce is excited to highlight Dexon Technology, a company that examines engineering standards and the safety of structures. The developer of the UT-CS Hawk inline inspection system, which is used for the detection and sizing of cracks and crack like features in oil and gas pipelines.
Dexon Technology Public Company Limited, formerly known as Dacon Inspection Services Company Limited is an organization that plays an important role in auditing engineering structures and producing standardized reports for clients in various industrial sectors. It also provides technical advice and customized products or solutions on a case by case basis.
With its accumulated knowledge and continual investment in technology research and development, the company's innovation is aligned with the world's move towards the use of clean energy. Dexon Technology CEO Mrs. Mallika Kaekla tells Techsauce, "Sustainability and environmental protection has always been at the core of our business from the very start."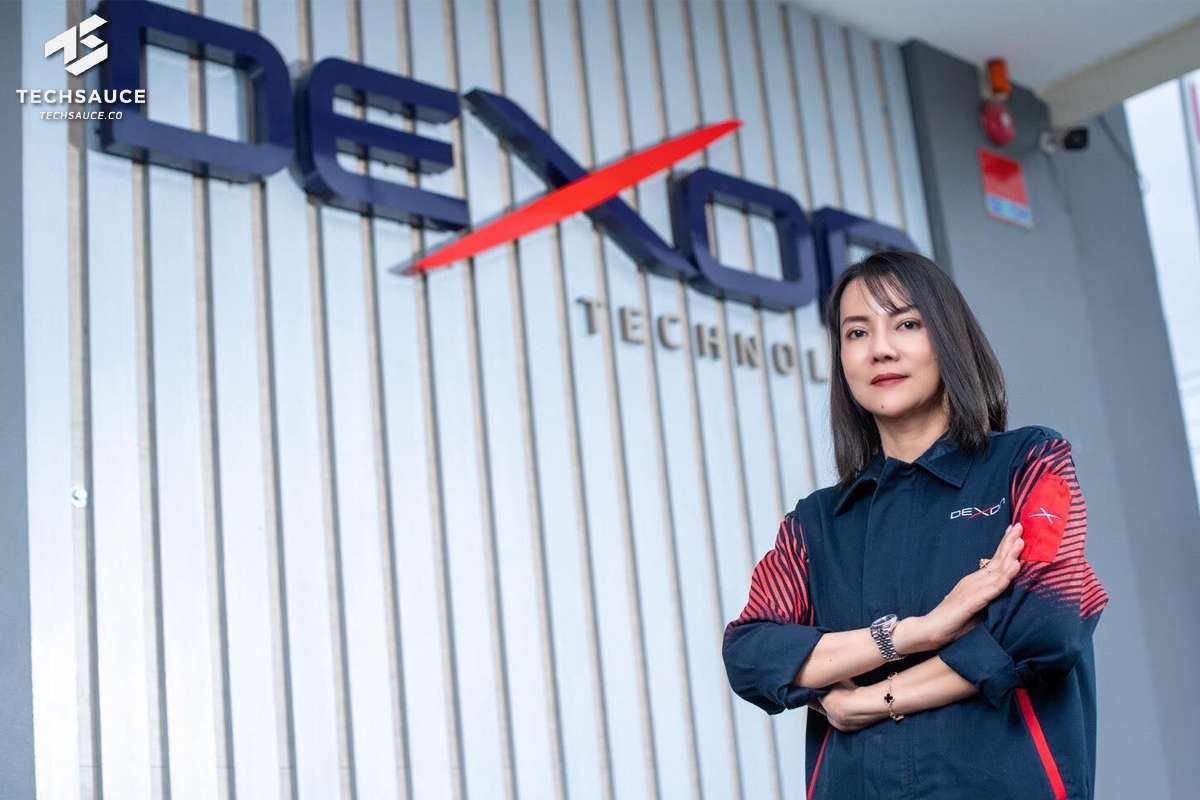 Dexon Technology Started Out Inspecting Quality and Standards of Engineering Structures
Dexon Technology started out as a provider of basic general engineering services like other companies. Over time the company was able to leverage the skills and knowledge of its talent in standardized testing and this led Dacon (former company name) to set up a research and development team in 1999. The company was able to offer both products and solutions to various companies. Dacon was able to provide services to leading energy companies in Thailand such as PTTEP and took part in collaboration to develop technology to meet ever chaining needs.
Basically the company is an innovative pipeline inspection provider that checks if pipelines are in good condition and whether there is a negative impact on the environment. It is like conducting a health check on a human body to see if the cholesterol level is good or not. It is like testing your blood or digestive system to see if everything is functioning correctly. Then the company reports back to the client on the results to help them counter potential risks that might occur in the future.
Inspection Solutions for a Variety of Industries
Intelligent pigging solutions or ultrasonic solutions are used to inspect the standards and safety of pipes and to create reports based on real results. The information provided impacts future decision making of entrepreneurs and branch managers. Should any equipment be found to be at fault or at a state of deterioration, companies will be given advice on how it can be fixed, along with whether plants need to be shut down or turned around. Industries that want Dexon inspections include those in the fields of petroleum, petrochemical, drilling, and refinery. There is a high demand in all of these industries, including producers of wind turbines.
In the case of pipeline, there are many specifications. Therefore, tools that are offered to clients are very diverse. Dexon's head office houses an extensive test yard including pipelines used for the testing and development of inspection devises in addition to R&D facilities incorporating AI into day-to-day operations. All of this is used to inspect pipelines for defects an anomalies.
The Thai government is also involved. For example, the Department of Energy Business is involved as it is related to the country's energy and fuel production, transportation and consumption. Pipeline maintenance must meet standards and pipelines must not pose a threat to the environment.
How Dexon Inspects Wind Turbines
Wind turbines from far away may seem small, but actually they are quite huge when you get close to them. Once people get closer to wind turbines, they look like ants. Wind powers the wind turbine to produce electricity. After a certain period of time, parts may wear out and a team of experts may have to be sent in to check the turbine. Checks include inspection by the human eye, abseiling, and ultrasonic testing. Inspection of wind turbine safety standards set by the Global Wind Organization (GWO). Inspection consists of checking for corrosion on towers, high beam structures, ladders within pillars, blades, and generators.
For this type of inspection, there is a need for personnel that have been through various specialized training. An example is Rope Access (IRATA), training for abseiling and visual inspection. Personnel are trained to inspect parts related to wind turbines to meet API standards. The average person may are not be able to spot any differences. In addition to this, personnel need to acquire knowledge because there is a need for the application of the scientific method. Engineers are required to make actual direct contact with parts.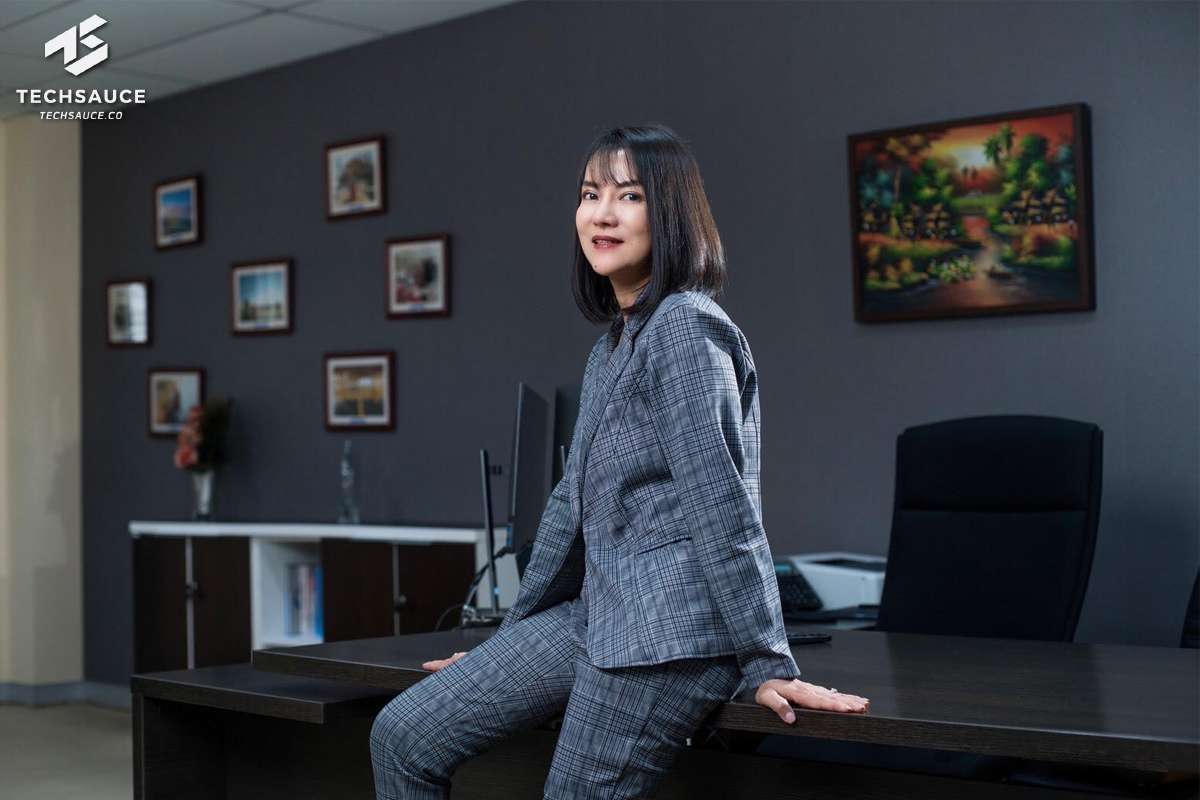 Inspection Is Required Throughout the Process of Product Delivery
A Dexon inspection is like a car inspection. There is a starter package. For example, inspection for wind turbines could be done in a few days or it could last for months. It all depends on the scope of the inspection, whether it includes a pre-delivery check, operation checks, or integrity or deterioration checks. Further maintenance depends on the needs of the clients after inspections are made.
How Ready is Thailand for Clean Energy?
Big energy players in Thailand know this trend well. Various sources of energy such as the use of coal, need to be reduced and eventually phased out. Dexon has worked with national corporations on various collaborations. Therefore, the company is well-versed on current trends and is able to proceed with partners in deciding how checks can be conducted. In the development phase, much attention has been given to hydrogen conversion, the use of hydrogen to replace coal. Many companies have been seriously conducting research. Dexon is in the research sector. If research on hydrogen is successful, it will definitely be a new trend supporting global energy supply.
Dexon Ready to Adapt to Hydrogen Conversion
Future use of hydrogen pipelines is inevitable. Dexon will just switch from inspecting oil pipelines to hydrogen pipelines. AI will also be developed to inspect energy pipelines in the future.
The Challenges That Come With Engineering Inspections
The more structures you have, the more demand there is for inspection. Dexon has new technology, which connects end users with information from foreign markets. Although Dexon is considered to be a small company in the overseas markets, there has been demand from businesses in over 40 countries such as Malta and Surinam for solutions that the company offers. This is because the company has good technology and there is confidence in how Dexon develops the skills of its personnel. The main key areas the company aims to succeed in new markets are:
Building trust and brand loyalty (with clients coming back for future services)
Developing skills of personnel. Although Dexon is a small company, it is still able to send Thai to inspect abroad.
Continuously developing technology because there are always challenges that come with new trends. This is the opportunity to develop technology to meet customer needs.
Dexon Keeps Its Human Resources Up to Date with Technological Changes
Dexon is an organization that develops its personnel according to intentional standards. The company does not only provide in-house training as employees are also sent to obtain international certification overseas. The industry often hosts exhibitions and Dexon employees frequently attend the events to gain knowledge and get up to date with the latest advancement in technology.
DTC or Dexon Technology Training center was developed to offer non-destructive testing and inspection training to internal and external inspection engineers. All Dexon Technology inspection engineers are trained to international standards. DTC also offers refresher courses keeping inspection engineers up to date on their certifications and training on new inspection techniques.
Dexon's Plans to Develop New Equipment and Technology
Dexon's future business is focused on continuous development, whether it be the tools used to inspect pipelines or in developing special features. For example, The UT-CS Hawk ILI System has the special ability to detect cracks of less than 0.1 mm in through wall height. This was originally a pain point for oil companies. The company had a pilot project in Canada that was used to inspect pipes that had the length of up to 108 kilometers. This was considered a big achievement for the company. The company's next step is to continue marketing to show customers how much Dexon has been able to do. The company's robots are able to inspect a wide range of pipe sizes, from 3 to 53 inches.
Dexon's Plan for New Business Lines
The company is working on mechanical solutions and there is another team that focuses on maintenance. In addition to this, the company has opened up another division that corresponds with ESG because currently doing business requires attention towards environmental, social, and governance concerns, namely asset integrity. Software database design is used to check engineering equipment to see how it is used, how it has been used, how it should be maintained and if there are any missing parts. This helps engineers with risk-based inspection, which is another extension of Dexon's services, which is provided throughout the lifetime of the equipment.
Dexon's Long Term Business Plan
Dexon plans to open up a subsidiary in the United States because most companies that pioneered the use of complex piping systems that have now aged are in America. This fits with Dexon's agenda because there is high business growth potential. The UT-CS Hawk technology will be the first service launched.
Ultimately Dexon does not do business just for profit. The vision of the company's Norwegian founder is for the company's Thai engineers to start working in Ban Chang district of Rayong Province, the company's headquarters. The aim is to enable Thai engineers at all levels to gain skills at the international level.
Inspection Service to Address Climate Change
Dexon was created to protect the environment by ensuring that equipment is safe for the environment and not posing risks of potential serious accidents. The company does not just follow trends because at the very beginning, the goal of the company has been to create sustainability and to deliver accurate reports to stakeholders.
This is an Advertorial article