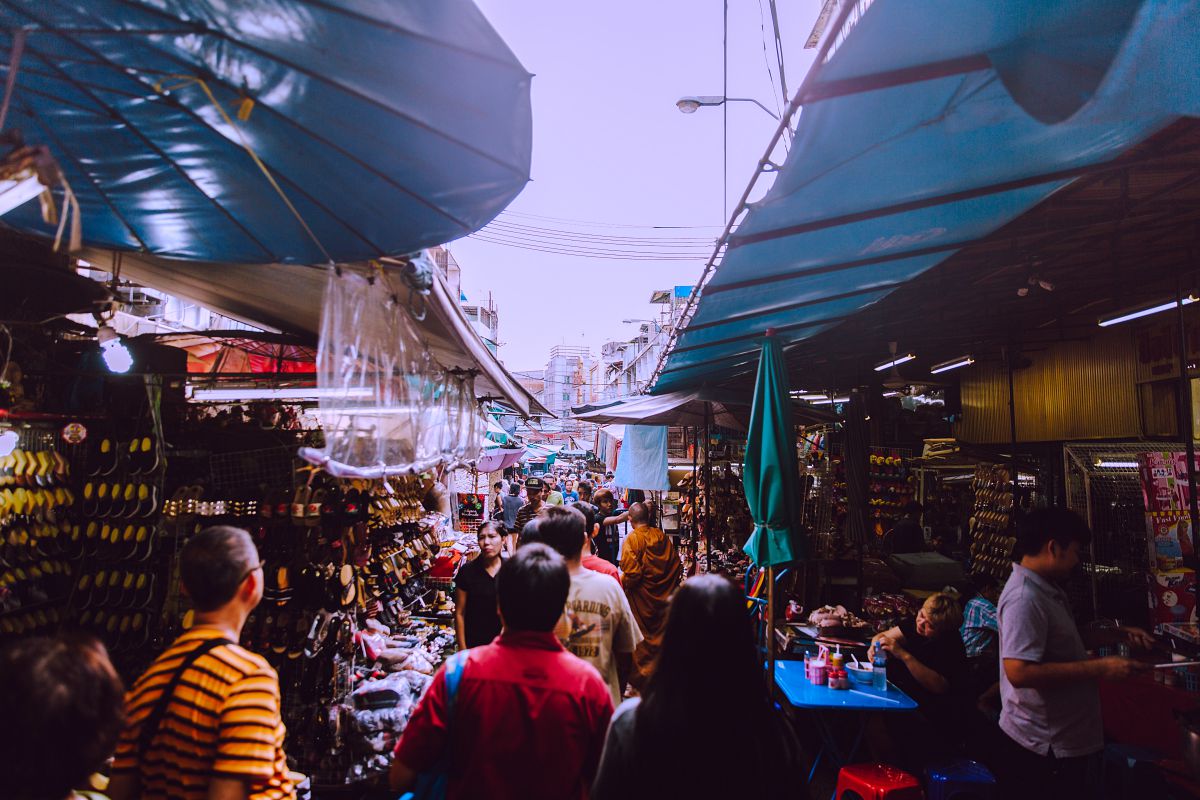 We have to accept the fact that digital technology has changed several business formats. E-commerce is an obvious sample that has been flourishing for 2-3 years. The growth of this exciting business makes many people forget about the fact that technology gives opportunities for offline small to medium enterprises (SMEs). Although some shops provide deliveries, many still keep the charm of offline store fully intact to provide unique experience to customers.
Because of these reasons, many SME operators still do not adopt e-commerce to expand businesses and would rather look for opportunities from new technologies such as digital commerce ecosystem which meets the need and expectations of both SME entrepreneurs and customers.
Why do SMEs have to jump into Digital Commerce Ecosystem?
Apart from off-line stores, it is undeniable that SMEs is one of the key sectors driving forward the Thai economy. According to the Office of SMEs Promotion (OSMEP), SME accounted for 42.4% of the national gross domestic product (GDP) with a value of 6.5 trillion baht in 2018. SMEs also created more than 12.1 million job positions in 2017.
Due to high economic value and social impact, SME is the business sector that needs much support for growth and stability. At present, consumer behaviors have changed. Consumers depend much on services available on digital platform, especially a search engine for high quality services given by SMEs, for example restaurants, consumer products, daily service providers etc. It is crucial to help SMEs access digital platform and gain consumers' online attention beneficial for their sustainable business growth.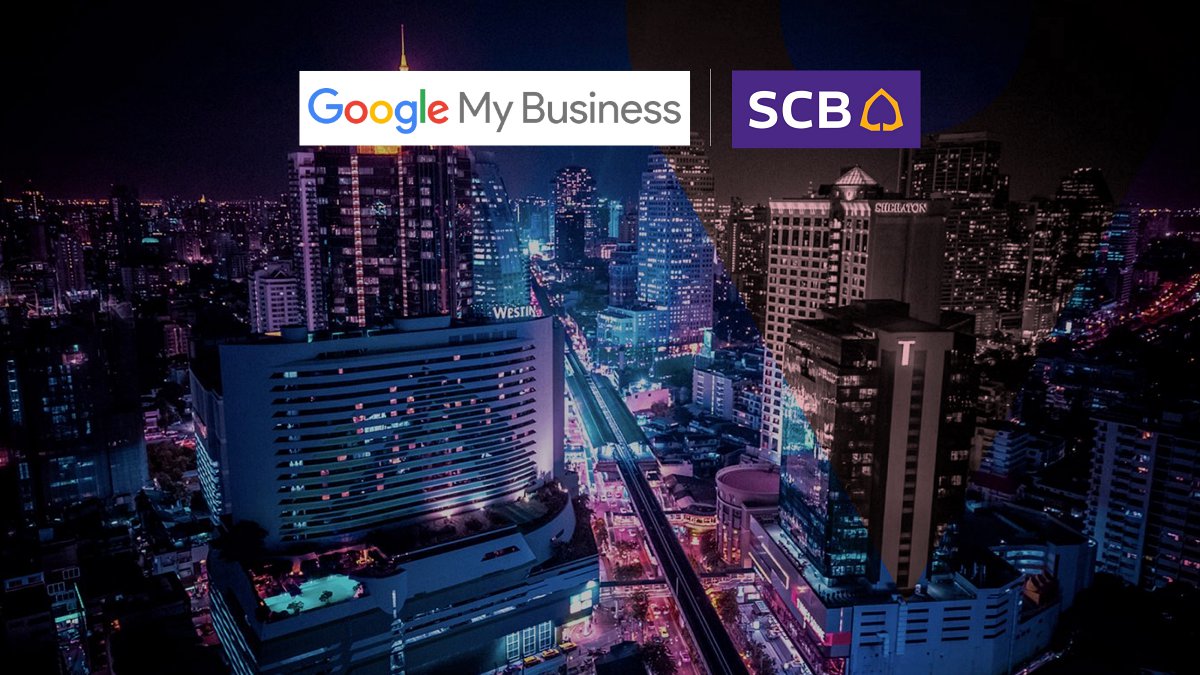 SCB and Google My Business: A cooperation exclusively for digitising Thai SMEs
Siam Commercial Bank (SCB) is Thailand's first and only commercial bank that develops cooperation with IT power player like Google and bring ditigal advantages to the Thai SMEs, so they can digitise themselves via "Google My Business" Platform.
SCB and Google are aware of the fact that over 70% of Thai SMEs still depends on offline store delivery. However, these business operators also need advantage of digital platform to help present information. Digitising SMEs via Google My Business can bring advantage to SMES with the following qualifications:
Online store on Google: Everybody knows Google is a powerful digital platform having enormous sources including restaurants and other services. Google My Business not only enables offline stores to have not only online identity but also searchable "online store" on Google Search and Google Maps. Opening hours, new promotions and different services can be announced and posted online.
Easy to be found and integrated on Google Maps: This is a must when travelling near and far. With numerous features and information about places and precise route directions, SMEs using Google My Business will have locations pinned and integrated on Google Maps.
More available insights: Having identity on digital platform automatically establishes offline stores online. In addition to maps and phone numbers, store owners can receive big data and insights about consumer behaviors, for example a total number of users at different time slots, which cannot be seen from offline stores, apart from feedbacks and reviews.
What makes Google My Business decide to partner with SCB?
"As everybody knows that Google My Business is the digital platform for worldwide services. A partnership between Google Thailand and SCB is very interesting, leading to a significant expansion of scalability compared to other neighbours in the region, thanks to SCB's strong system which easily introduces the platform to SME operators," said Dr.Arak Sutivong, President of Siam Commercial Bank PCL.
Up to 85,000 Thai SMEs are available on Google My Business. SCB aims for a total of 100,000 SMEs by February 2019 and one million Thai SMEs available on Google My Business by the end of 2021.
Free Google My Business is better with SCB
Many SME operators are aware that Google My Business is a free platform, and may wonder why they have to be interested in its partnership with SCB and what are additional offerings.
The cooperation offers SMEs not only several features on a free platform but also the following services:
Easy application within approximately 30 minutes: SME operators can apply for Google My Business at SCB branches. Staff will help proceed with the application and confirmation within 30 minutes and bypass the previous application confirmation through mails. SME operators apply for the services by using only SCB passbook (ordinary person) and other SCB products for example, SCB Easy App, SCB Connect, QR Payment or EDC, together with identity card and other documents such as business registration, house registration, commercial registration, rental receipt, leasing contract, utility bills etc. The process takes only about 30 minutes.
Simple edits, precise information: SME operators may feel overwhelmed with complications of spaces and may record wrong information such as store locations, access routes into the system. They can fix these details at SCB retail outlets.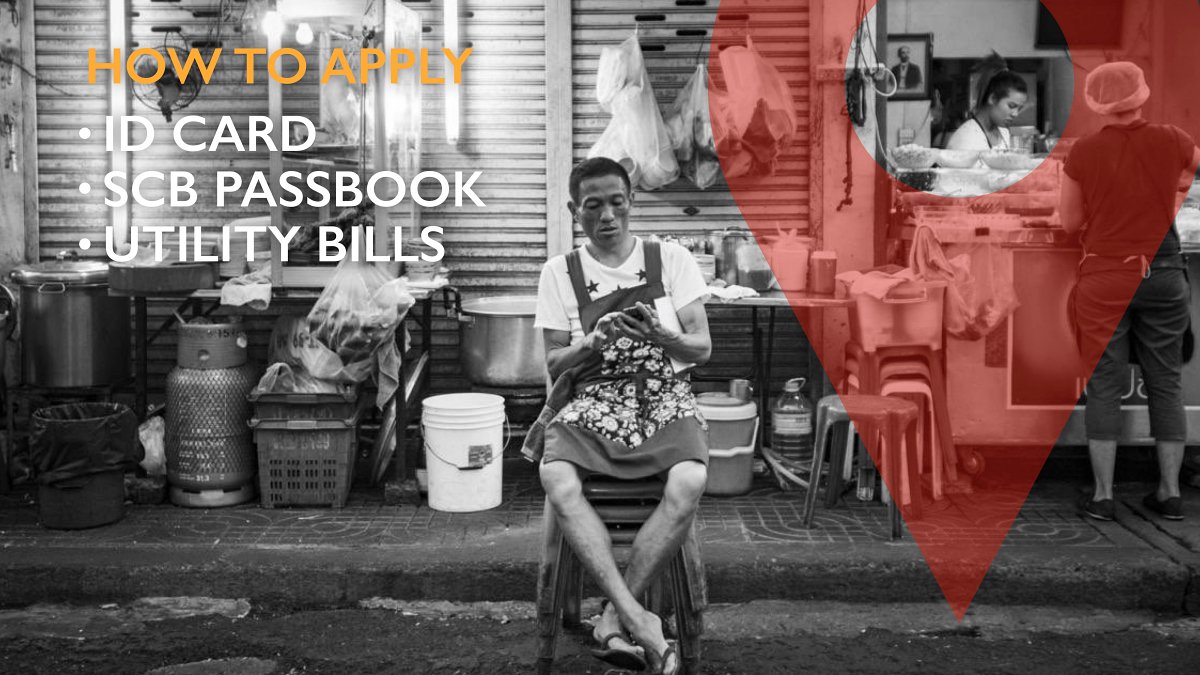 These reasons help SME operators realise why they should utilise digital commerce ecosystem initiated by SCB and Google My Business. For more details about application, visit https://link.scb/2BJyDnG
#ปักแล้วรวย #SCBSME #GoogleMyBusinessWithSCB
Special thanks to สสว. for information.
This article is for advertorial use only.