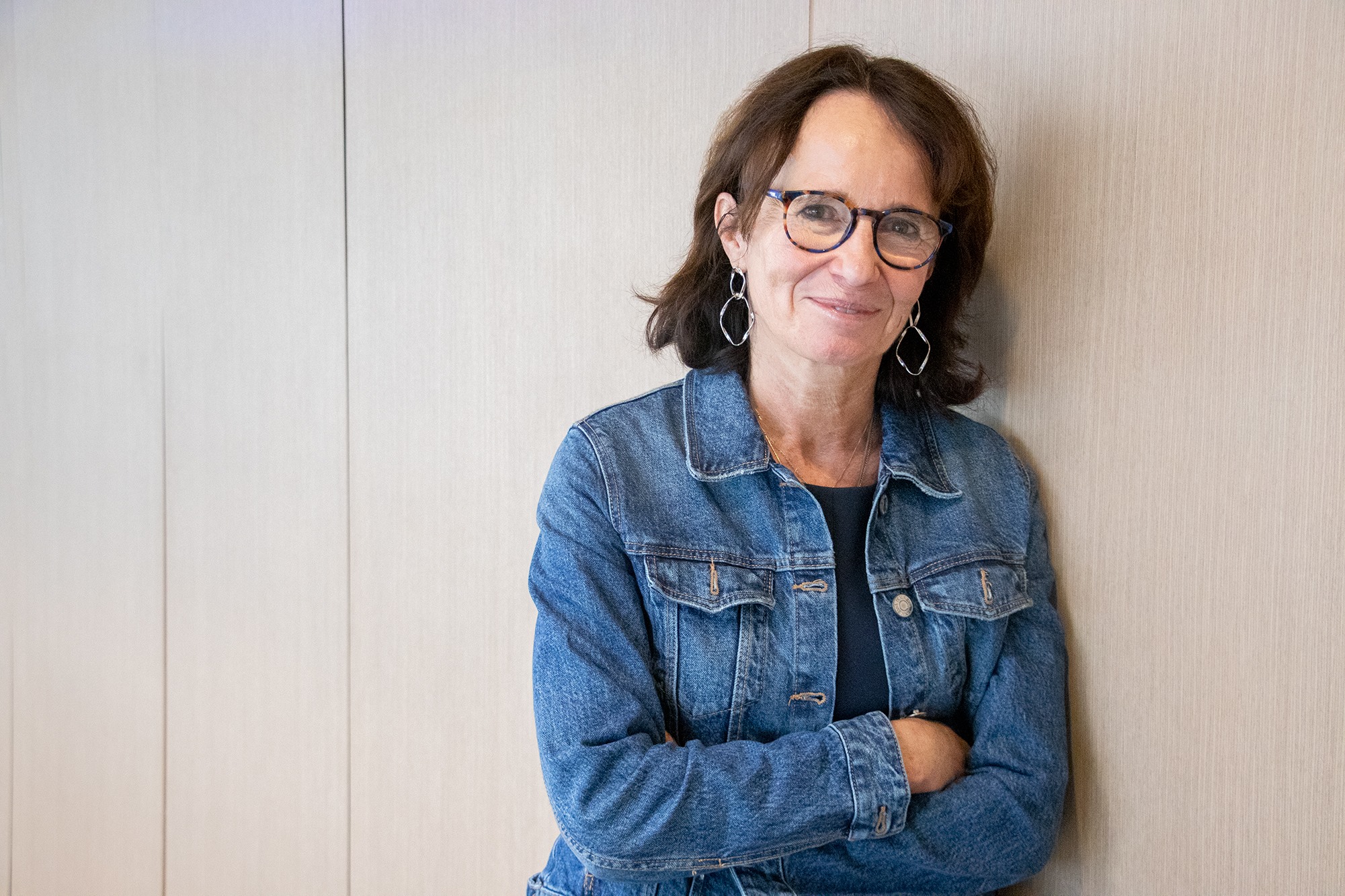 dtac CEO Alexandra Reich
dtac CEO Alexandra Reich gives her vision on the future of telecommunication and the company's strategies with its partnership with Ericsson and the upcoming 5G bidding in Thailand.
Check out our conversation on Techsauce Global Podcast at the following links:

Spotify : https://spoti.fi/34HYs3I
Podbean : https://bit.ly/2L91IO3
SoundCloud : https://bit.ly/2rGIFnj
Things are rapidly changing within the telecommunication sector as digital disruption is changing the way we communicate and consume data. As 5G technology approaches, Techsauce Global Content Editor Chaowarat Yongjiranon sits with dtac CEO Reich on what lies ahead for the company on Techsauce Global Podcast. Here are the key takeaways.
Working together in the eye of the storm
When Alexandra Reich stepped into her new position as the dtac CEO of Thailand, it was not exactly a walk in the park. Upon her arrival to Thailand, dtac was just reaching the end of its 1800 and 850 MHz concession. It was not exactly a good time for the company, but
Reich says there is a positive side to facing big challenges. She says dtac was able to get its teams together and create what she calls an amazing spirit to adapt to things that were constantly changing.
Reich, as a foreigner coming from a different work culture, found a way to build trust with her team members by working with them one-on-one. She admits there were stumbles along the way as sometimes she was perhaps too direct. However she is not above apologizing for mistakes she might have made.
Too tackle the issue of the very hierarchical culture that tends too be embedded into Thailand's workplace, dtac has launched what it calls agile frontrunners, where employees get into teams and explore a new way of working that is more agile. Individuals are empowered to launch new products to better suit customers. Reich says these cross functional teams differ from the traditional way of working in separate functional silos.
Reich says she has has seen a shift in how people are working in the company with more people expressing their thoughts. Ultimately she says there is a movement for the evolution of leadership.
When you talk to the next generation, people want a different leadership. They want people who contribute, not just execute, but to really invent and create.
Slowly the whole ecosystem will change and it all starts at the school system. There is a need for students to be supported by teachers to create, speak up, and use critical thinking.
It's a time for partnerships
With 5G on the way dtac believes content will become ever more important and that is why it is looking further into creating partnerships. However Reich says these partnerships will be much more customer centric. To do so, dtac is conducting a lot of behavioral research and a lot of data branching to find what what is really needed. The direction may be towards training as virtual reality or even augmented reality can increase people's access to education. Reich says Thais are very ambitious and understand they have to invest in their own training.
Pivoting with startups
It is well known that dtac was at the forefront of the development of accelerator programs to establish Thailand's startup ecosystem. After developing the startup scene for quite some time now, Reich says the company is pivoting to create a future that is more aligned to their customer needs. She has been observing how companies are turning the table around and pitching their ideas to startups. 5G will require support and innovation. This includes tech to support the Internet of Things (IoT) and collaboration for entertainment, which is something Thais are addicted too.
dtac is not only looking at partnerships within Thailand, but overseas as well. Reich says dtac is keen to learn from everyone. The company is looking into startups in Australia and Europe to see whether their ideas can be implemented in Thailand.
Moving forward with Ericsson
One huge partnership that has caught the attention of people is dtac partnering with Ericsson, which resulted in 400 dtac employees being transferred to Ericsson. This move is to increase efficiency as there is increased data traffic growth in the country. Ericsson will use its operations engineer to manage date's network operations nationwide while dtac will focus on strategic planning and retain ownership of assets.
Reich says with 5G coming, this partnership is important and will allow dtac to expand into other areas such as IT and content. As for the 400 employees moving to Ericsson, she says they understand that by working with Ericsson, they can receive more training.
They want to be in the best environment, where they can learn the best. They need to be trained constantly because things are changing so quickly and things are getting more complex.
She says employees will still be working with dtac and at the same time they are able to increase their skills. dtac on the other hand can now focus on enhancing the network with with things such as 5G and network slicing.
Is dtac going all in for the 5G bidding?
Reich says she is a big supporter of 5G because it will change the speed, latency, and the management of millions of devices. However it will not be an overnight change.
What I think is a little over exaggerated is people saying 5G will come next year. Actually it will come over the next years.
Reich says consumers will benefit in some areas, but it will not be nationwide. It will be a sketchy deployment, but it is a starting point.
So is dtac going all in for the upcoming 5G auction? Reich says dtac must look at all of the conditions and the price level first. She cannot say 100 percent if the company will go to the auction or not.
We want to roll out 5G, but we need to know the details before the final decision.
Endless possibilities for the future of telecommunication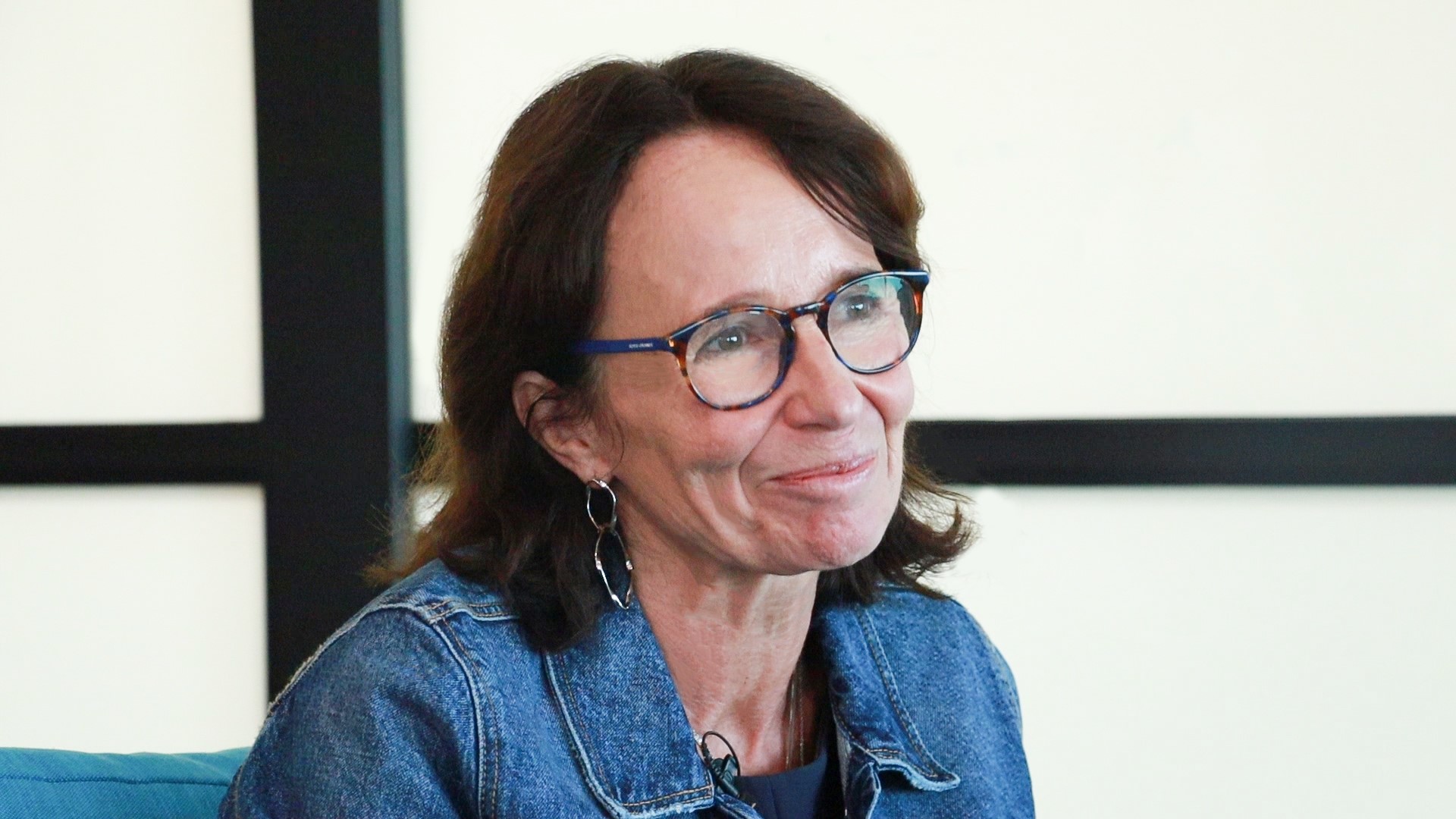 dtac CEO Alexandra Reich
There will definitely be a change to come on how humans communicate and consume information. Reich says there will be growth in entertainment content as Thais are "addicted" to it. Gaming will evolve with the use of virtual reality (VR). VR in fact will play a role in other areas such as education and fitness.
She says the biggest impact will be on business-to-business (B2B) where IoT will open up a lot of possibilities. dtac is looking to work with B2B to grow the economy of Thailand. Like its peers, dtac will continue to build a connectivity platform, to bring together partners and provide all around services to consumers. Right now it is not about being isolating yourself from others.
It's becoming much more of an ecosystem working together.
She leaves a last note for Techsauce readers on the future of how businesses will be run.
We need to change the way we work to really give answers and not just apply our inside thinking into the outside. It's more taking the outside in.