With the rise of education Tech, Techsauce spoke to Amazing Fables, a personalised children's books company where the name, gender, avatar, dedication message can be changed by using technology to create an interactive and inclusive approach to an educational platform for children.
Please tell us more about Amazing Fables..

Who are the founders and core team behind Amazing Fables? When did you begin your company and what inspired you to go into personalised children's story books? What drove you to start Amazing Fables?
Launched in June 2018, Amazing Fables publishes personalised content to inspire young kids via rich storytelling, vibrant visuals, positive values and interesting facts.
Our Core team members are tech driven and focus on producing the best quality possible for our customers.
Warren Leow (Malaysian, LSE graduate)- Founder
Koushik Challa (Indian, IIT graduate)- Tech team
Akash Dubey (Indian, IIIT graduate)- Tech team
Amazing Fables also has a team of 8 freelancing illustrators, writers and proof-readers from around the world including Argentina, Indonesia, Italy, United Kingdom and more.
Personalised books are now possible given the combination of content, technology and O2O supply chain and plays in a niche where parents want to cultivate a reading habit at earlier ages amongst their kids. The overall ethos is to inspire 100 million kids to believe in themselves by sparking their curiosity to explore and learn from a young age whilst building a globally scalable business.
Can you tell us about the technology that you use to create this unconventional, inventive and inclusive approach to designing children's books?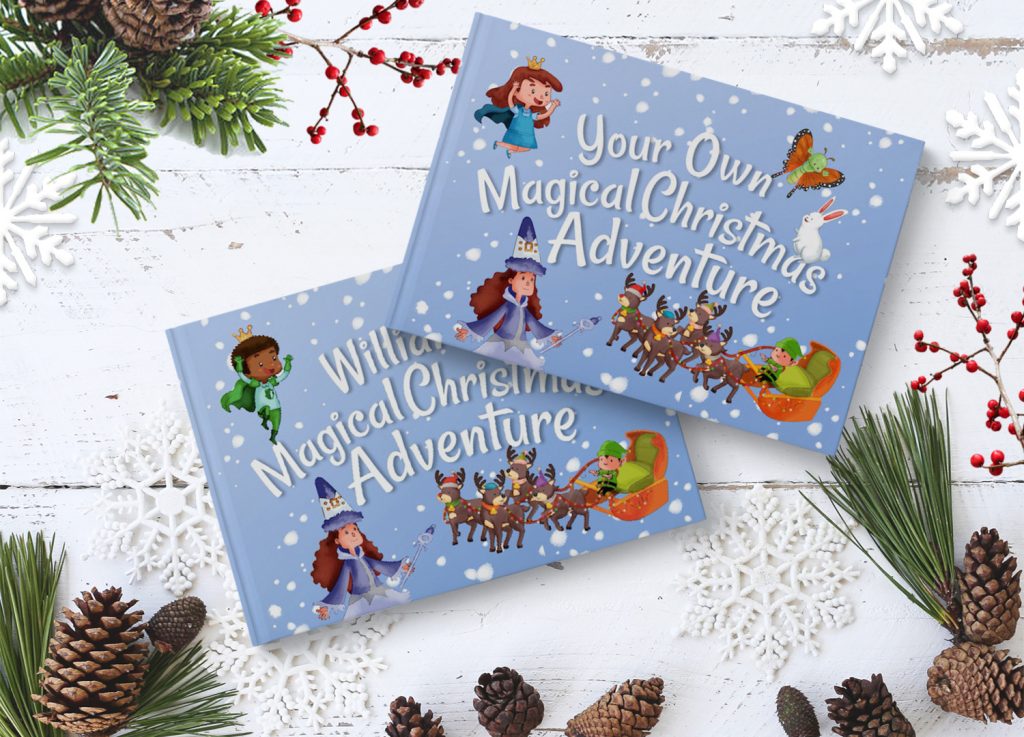 We basically combine technology, content and distributed value chain to rework how stories are told to kids. This involves the ability to customise based on user inputs, as well as tapping into a network of HP Indigo printers which can print for us within 10 working day.
In addition, we are also leveraging machine generated audio via Amazon's text to speech technology to make story telling more interactive; This is available in 10 different languages and will be expanded to include more Asian languages going forward.
We are currently in talks with an AR company in SEA to introduce augmented reality elements into our educational books as a trial.
Platforms such as Fiverr.com and Whatsapp also allow me to operate lean team by tapping into a global network of freelancers.
In addition, seeding networks such as Reddit, Product Hunt and Quora are also important to build global brand awareness. Our technology is built in-house to shorten the time required to launch new stories and books in a scalable way. It takes 2 days to setup a story once the visuals are ready.
Please tell us more about your story books, such as the authors, illustrators, values for children, availability and prices.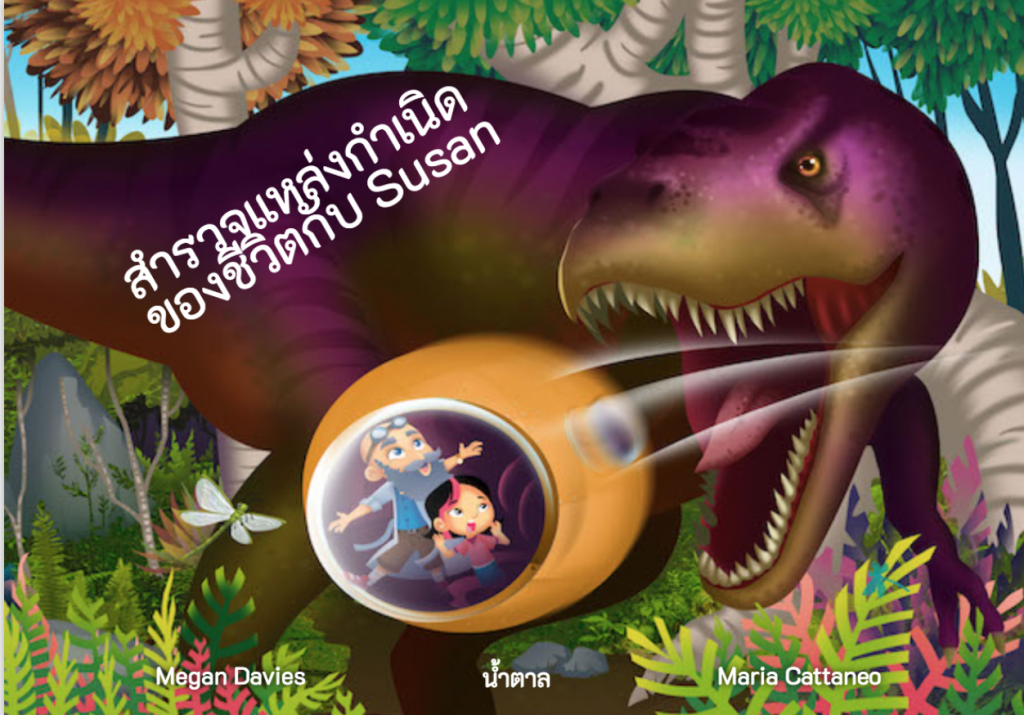 We have launched 10 books where each book puts the reader at the centre of the story. Users can change the name, avatar and dedication message to create a unique book for a child. Amazing Fables's writers and illustrators are from many countries including United States, United Kingdom, Argentina, Romania, Indonesia, Malaysia, Italy and more. The books are printed and fulfilled by printing partners around the world including United Kingdom, US, Australia and Malaysia. The typical price point ranges from $24.99 (softcover) to $29.99 to $32.99 (hardcover). Both have high quality full colour finishing with premium thick egg-shell paper.
How does Amazing Fables work? Can you guide me through the process?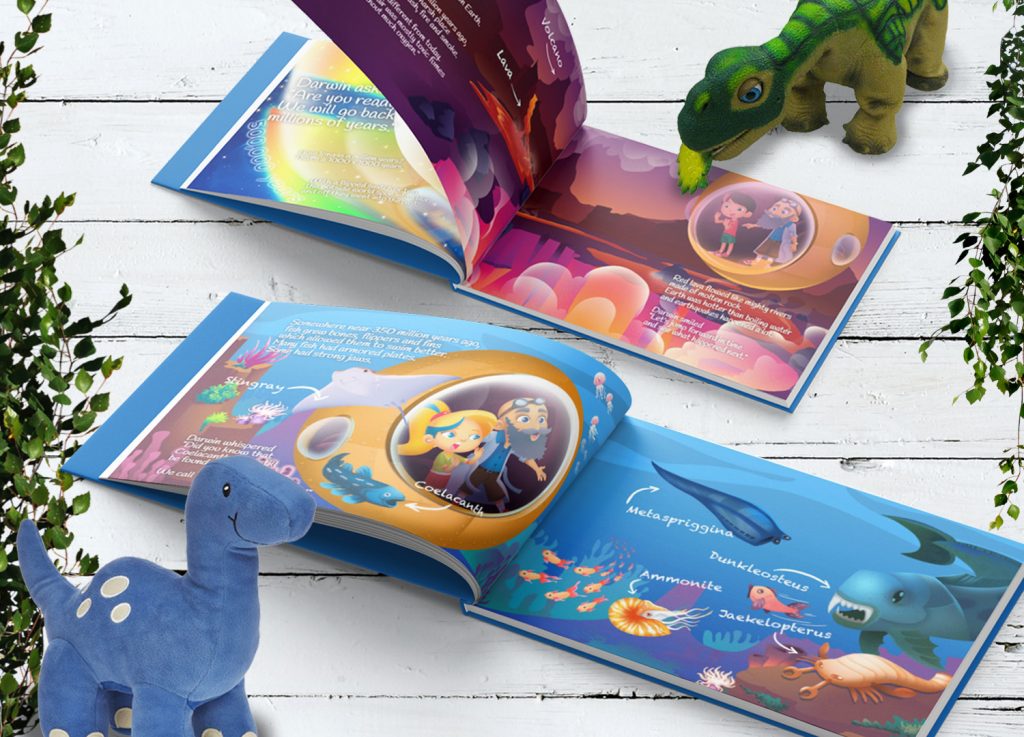 A user can customise the name, avatar, gender in a selected story, as well as personalise the dedication message for the intended recipient. A live preview is generated so that users can see what they will be getting before ordering. Once an order is finalised, it is then funnelled to our global printing and fulfilment partners world wide which would then send the books to the buyer within 10 working days.
Which are your key target markets? Do you have any users already?
Amazing Fables is built to be global from day 1 with the intention to serve multiple markets with different languages. The key differentiators will always be the quality of the content, the customer experience and the strength in branding and marketing. Our key target markets will be Western and Asian markets. We intend to also have a strategy for South Asia by translating the books into Hindi, Urdu, Bengali, Telegu, Tamil. Since launch in early June, we have shipped our books to United Kingdom, United States, Australia, Singapore, Hong Kong, Malaysia, Thailand, Philippines, Indonesia, Japan. We are translating our books into 10 languages within the next quarter including several Southeast Asian ones such as Indonesian, Vietnamese and Thai because we believe the non-English markets are underserved and are hence, blue ocean markets.
In terms of creating a personalised product for children, what are some of the difficulties you're currently facing, or have faced before? Also, how have you dealt with these problems?
Publishing is a business of 'hits' and 'misses'. This is why Amazing Fables started off as a portfolio play very early on with different stories targeting different age groups, different themes and different visual styles. Instead of just working on one book, we started off with a goal of creating 10 titles. Being new to the self-publishing space, it took time to built the content library and to setup the supply chain. However, the more difficult thing is to get the marketing mix right, especially as a bootstrapping startup. We have to rely more on word of mouth marketing as it is difficult to get a return on online digital spend nowadays without having initial brand awareness. Printing and shipping costs across borders are challenging, but we are solving this by localising our fulfilment globally so that the costs can be lowered.
Why did you think that it was a good time to go into creating personalised products? What are the advantages and disadvantages of a business model like yours?
Parents are moving towards printed books as a way to discourage their kids from spending too much time in front of the tables and mobile screens. Many are trying to find ways to connect closer with their young ones amidst their busy and hectic schedules as modern parents. By having a personalised product, the book becomes a visual storytelling aide where parents can conjure up little tales of their own to wow their kids. It becomes an added novelty and experience. The disadvantage is that cost of printing will be higher because of low volume orders, due to the personalised nature of the books. This requires printing by HP Indigo machines which are typically used by photo book companies.
Do you think your business model is scalable? If yes, how do you plan to scale?
Yes, it is meant to be targeting the global market. So far, sales have been extremely encouraging even at the early stages. Our focus will be on creating content which readers love and let the product sell itself over time. We will be releasing digital friendly books which will be easier to share as well.
What plans do you have for Amazing Fables in 2018 and beyond?
Launch 15 books by Q1 2019, translate them into 10 different languages and invest more into marketing. We hope to also have localised stories in the future to focus on local folklore and legends.
What are your fundraising plans?
It is 100% self-financed currently with positive unit economics. The focus is on building a product which users love. There are currently no plans to raise external funding.
For more information on Amazing Fables click the link below: