Nicolas Chapados, the co-founder & chief science officer of Element AI reveals the most common mistake made by corporates when it comes to AI adoption.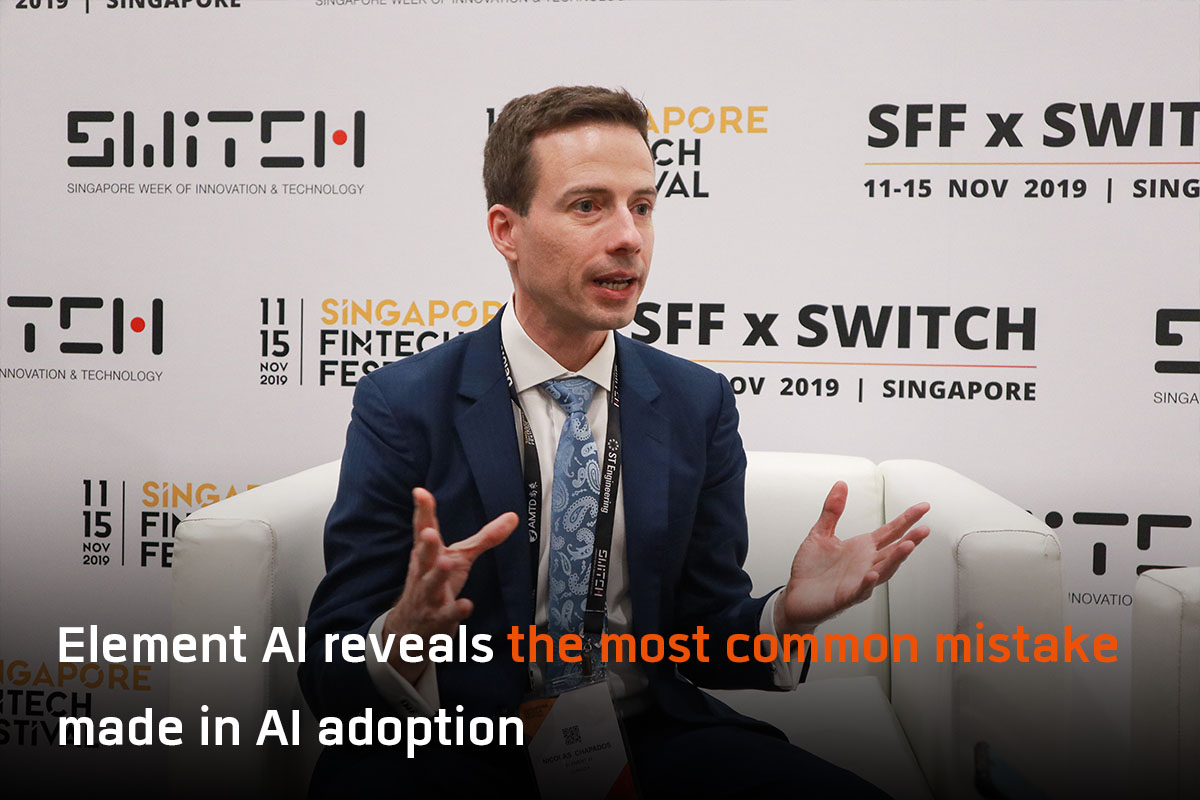 Element AI is one of the fastest growing artificial intelligence (AI) companies in the world. Founded just three years ago in Montreal, it has raised over $US100 million USD in funding in first series A round of funding in 2017. In September of 2019, it announced a series B funding round of over $US150 million. With such a sizable amount of funding for its size and level of development, Element AI is at the forefront of helping companies develop a roadmap to adopt AI. Chapados discusses the main challenges companies face when starting their AI journey, the talent shortage, and what lies ahead for AI in the next few years.
Helping people and machines work smarter
Chapados says leveraging AI is not an easy task. One out of 10 pilots make it to production, however once a company discovers the right pilot, it is worth it. Chapados says most companies lack the maturity to be successful, so Element AI helps companies assess their maturity level and plan their roadmaps on how to increase their maturity. Once companies have the right level fo maturity, Element AI works with their portfolio of products, building tool kits with reusable AI components in areas such as computer vision, natural language processing, and time series. The company helps customize AI to users' opportunities so they can trust AI models.
The key is understanding organizations' needs
Given the success Element AI has had so far, Techsauce asked Chapados what was the secret sauce to their success. He says it all boils down to understanding what the organizations need in order to be successful with AI. At present, it is very difficult to be successful because a company needs to be good a variety of different dimensions. Element AI has deep ties with academic research and training ecosystems in countries they are based in, whether it be Canada, London, Seoul, or Singapore. This is to ensure the company gets the best research to integrate into the products they provide for clients. This is what differentiates Element AI from its competitors.
The most common mistake is the biggest challenge
Chapados says when it comes to the most common mistakes made by corporates in implementing AI projects, the biggest mistake tends to be the biggest challenge. That is companies assume that just by doing one AI lab or pilot, you are set. That is not the case. One AI pilot is not able to represent a complete solution to deliver business value and impact. In the market, one in ten pilots make their way to production. Right now many companies are running a large number of pilots, with very few delivering tangible results. Element AI therefore is working with companies to build maturity internally so that they understand all of the steps that need to be taken to bring something from concept to being a tangible element that is repeatable, sustainable, and trustworthy for their business operations.
Is AI worth the large budget?
Most companies, such as family businesses, do not have large budgets to run the many pilots needed to discover effective AI implementation. So is this the right time to invest in AI?
Chapados says the answer to this question is not black and white. Successful AI implementation does not happen overnight. It is a process that can take years or even decades for some larger complex companies where budget is not an issue. However once you find the right sequence, he says: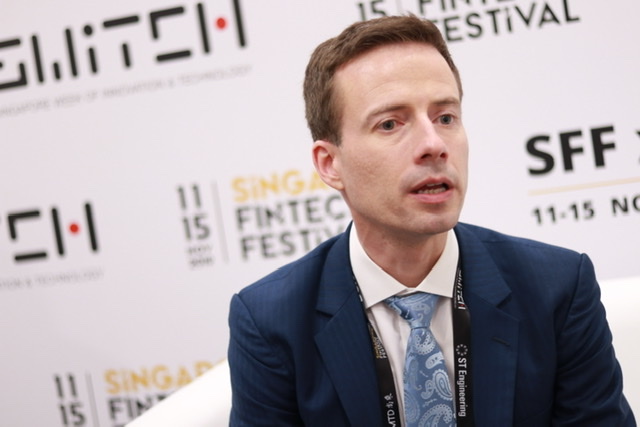 "The business impact is real."
The business impact in most of the cases Element AI works with pay for themselves in a matter of weeks or months. It is just a matter of doing the right roadmap, setting the stage, and taking all of the opportunities so that AI can deliver in the short term. This ensures you set the stage and prepare for the structure and data environment to tackle the next cases to come. At the end of the day, this process enables companies to leverage AI.
Who is responsible for the talent shortage?
The talent shortage in the field of AI is real. Countries are struggling to work with the limited amount of talent available and train the next generation fast enough to develop the technology. So who is responsible? The government? Private sector? Or the academic institutes?
The answer is everyone. Chapados gives an example of Canada where all sectors are working together to develop AI talent. Universities are developing curriculum for AI either at the undergraduate level or through accelerated masters degree programs to create the next generation of AI experts. Training this type of talent takes a few years and Element AI is working closely with universities to ensure the right skills are being taught in the programs.
However the impact of academic partnership will take some time to have an effect. It still does not solve the talent shortage problem for existing companies that need large amounts of engineers and programmers. On this front, companies can run effective upscaling programs internally with the help of third party partners to elevate their levels of AI expertise. This can be done through internal centers of excellence. An example is an incubator program Element AI is doing in Singapore where they are partnering with institutions like the Montreal Institute for Learning Algorithms to set up upscaling programs for trained professionals.
Overall all sectors in the ecosystem need to work towards solving the talent shortage.
What are the AI trends for the next 3-5 years?
The true potential of AI according to Chapados is helping people and machines work better together. It is not about completely automating workflows, but instead finding the best leverage where machines and humans work well together. One potential capability is finding a way for AI to explain decisions to humans through explainability and transparency.
Right now Element AI is working with a Japanese car machine manufacturer to build an explainability layer on top of the company's existing computer system for quality control. The company wants to build an explainability layer to help engineers better understand the system's behavior. This is to build trust with the AI model.