If you have some ideas on IoT start-up business, but still have no idea on Venture Capital (VC). Champ Suthipongchai, a major VC sponsor behind the strong foundation of start-ups in Thailand today has a great answer for you. And then it's time for those who want to be one of the new faces in start-ups to make a big move!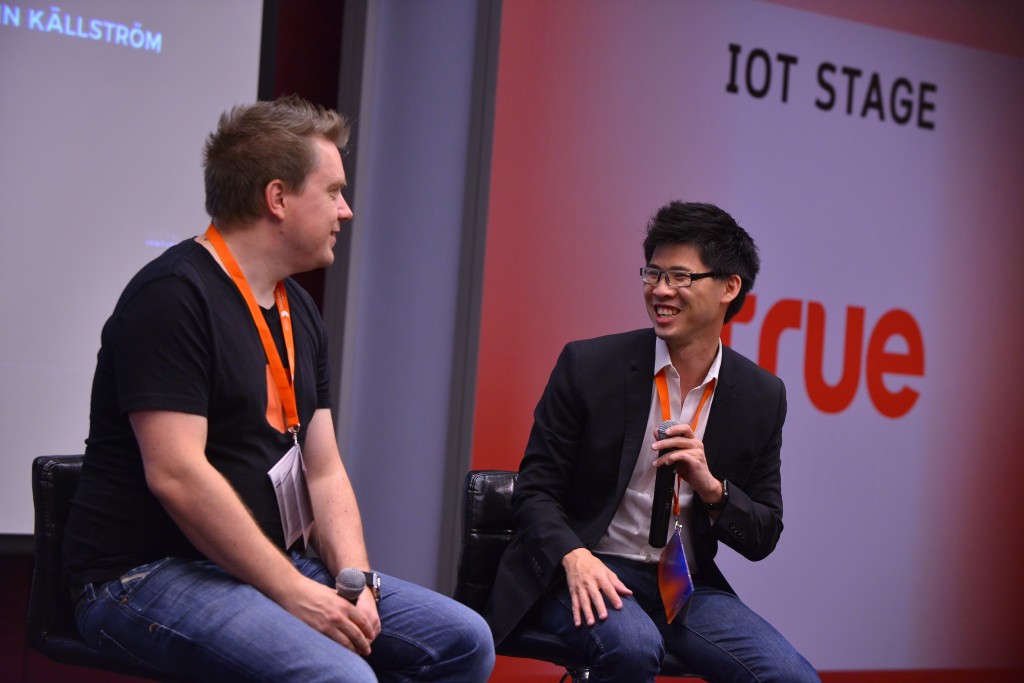 Champ Suthipongchai and Martin Kallstrom as a moderator
Local startup to tackle
It starts with the question; How to decrease workload for people and increase quality of life?
However, it's still difficult for Thailand to develop such technology. But it's still easy to be adapted. We are still looking for some areas, such as food science where we can develop IoT from our resources.
Practical level on how fundraising look like in the start-up
The general process of financing is basically from crowdfunding which can be used for raising  actual fund and in another way, it can be used as a marketing tool.

The startup entrepreneurs usually start raising fund right before they launch their crowdfunding campaigns. If the outcome is good they tend to raise some funds.

It's vital when the company is able to estimate its market size. The best way to estimate the market size is the market research to prove that you know who your customers are.

To get in contact with VC, it depends on who you got the introduction from.
Here are what you should do, if you want VC to invest on your project and become entrepreneur
You have to keep in mind that VC also means people who will be funding you, not only cash. You are not going straight to the money.

You might get to know many people, but you are not going to work for all of them.

If you want to make a move, just get to know them, get their ideas! Build relationship with them.

You have to get to know the VC as well. It's like dating someone and making a decision if you want to marry the person. It's like relationship things.

You have to prove that you stay in the game. And you will stay long enough in it.

VC owners want to influence the outcome, they don't want to invest on too many startups.

The best thing is not seeing the solution, but to see how they handle the problems. How you interact with your team. How flexible you are to cope with the changes. The more you see someone, the more you tend to trust that person.