While in America, Techsauce was lucky enough to gain access to the mind of Entrepreneur and bestselling author of The Lean Startup Eric Ries. He reveals how entrepreneurial principles can be used by businesses ranging from established companies to early-stage startups to grow revenues, drive innovation, and emerge as truly modern organizations poised to take advantage of the enormous opportunities of the 21st century.
This book is such a great insight into startups and entrepreneurship which has become so trendy in the last couple of decades. However the book is not about startups alone, it is more about entrepreneurial thinking.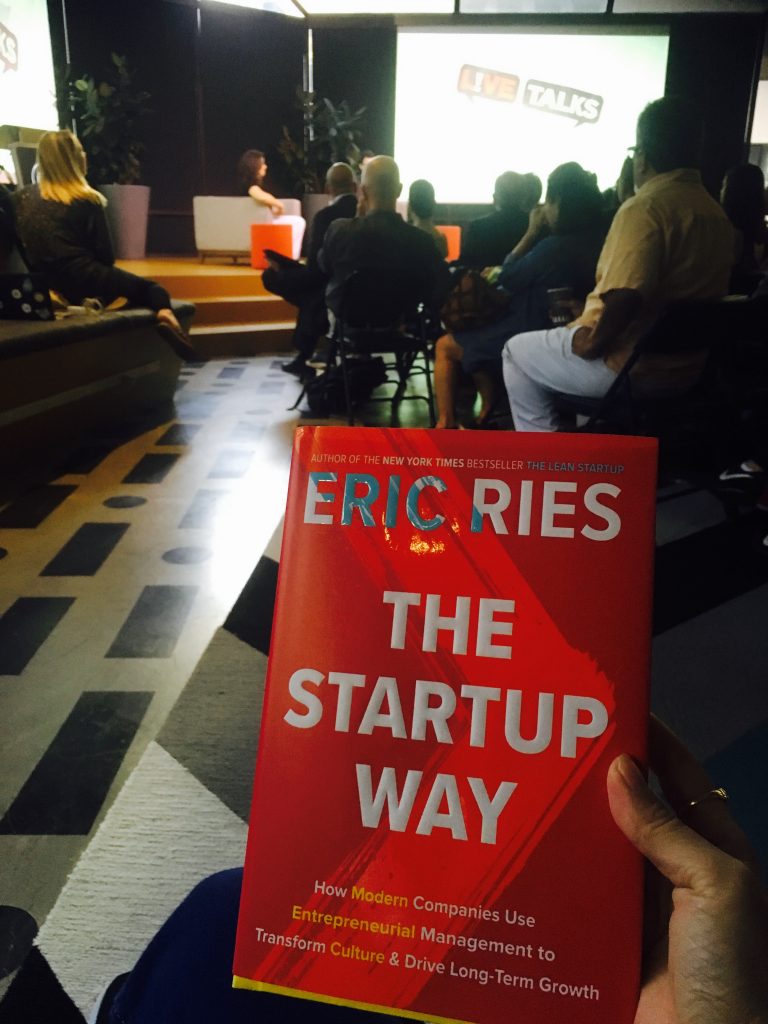 What is entrepreneurial thinking and how do you bring it to a big organization?
People always talk about startups and big companies like they are two different things. The thing is they all follow the same model with the same departments. We need to change the model of what a modern company looks like.
The best way to explain how this change will look like is to imagine interviewing someone from a large company and asking them if they had a great idea for how the company could thrive in the future, a new area of growth, or a new product how would you get it implemented in the organization.
In most companies, including startups the answer would be ' I would ask my manager', who would then ask their manager, who would then ask their manager.
By the time the 'politics' of the process have got involved, the chances of this being a success are very slim. A modern company's structure would be more open and less structural. People would take initiative and not ask permission. The structure of companies is still 'command control' orientated and still model them on the CEO/founder being the visionary and creative one while the other employees implement this. This structure works while the company is small but as the company gets bigger and bigger the more channels you have to go through the harder it becomes to trial something new, quickly and efficiently with this old structure. Sometimes the boss's ideas aren't always the best, so what the methodology proposed in this book is to reconceive our organizations as portfolio's of startups and as successful founders we have to see ourselves as investors as well as an entrepreneur.
How modern companies use entrepreneurial management to transform culture & drive long-term growth.
It's our corporate capability to invest and support the next generation of entrepreneurs who can create the next generation of developers and creators who can create the next innovation. This need for entrepreneurial capability is the missing function.
Who is in charge of new ideas, put new products into markets and build new systems from scratch?
Everyone is in charge, everyone at the organization takes initiative and generates ideas, tests them out and reports back to the company as a whole. this is the modern way to develop entrepreneurship, push startups forward and create a culture of empowered employees. As Entrepreneurs, you want to strive for competition and in this current climate/marketplace change, diversity and competition move at a rapid pace, therefore it's crucial to be on the ball in terms of product launching, testing, and market research.
Eric Ries is an entrepreneur and author of the New York Times bestseller
The Lean Startup: How Today's Entrepreneurs Use Continuous Innovation to Create Radically Successful Business, published by Crown Business.
He serves on the advisory board of a number of technology startups and has consulted to new and established companies as well as venture capital firms. In 2010, he was named entrepreneur-in-residence at Harvard Business School and is currently an IDEO Fellow. Previously he co-founded and served as CTO of IMVU, his third startup. In 2007, BusinessWeek named him one of the Best Young Entrepreneurs of Tech. In 2009, he was honored with a TechFellow award in the category of Engineering Leadership.The Lean Startup methodology has been written about in The New York Times, The Wall Street Journal, Harvard Business Review, Inc. (where he appeared on the cover), Wired, Fast Company, and countless blogs. He lives in San Francisco.