As Cambodia hosted its first Tech Summit recently, collaborating with Seedstars Asia, the innovative startups competing for the equity investment showcased an impressive variety of tech products/services covering a range of industries that are pushing Cambodia forward at an accelerated rate.
The winner, Joonaak Delivery aims to offer last-mile connectivity between people and businesses while continually integrating technology and developing practical solutions of superior quality and value to help your business grow and expand.
The key elements that Joonaak Delivery offer are:
Time-Saving: Fast turn-around time, the reach to customers is achieved in less than a day
Delivery Efficiency: Multiple places at the same time, more than one direction in each shift
Stress-Free: No hiring, no arrangement, no management, no in-house staff needed
Cost Effective: Less spending, maximising Joonaak's workforce
Trustworthy: More than 200 brands already trust us.
Growth in Sales: Efficient Partnerships which enables focus on selling.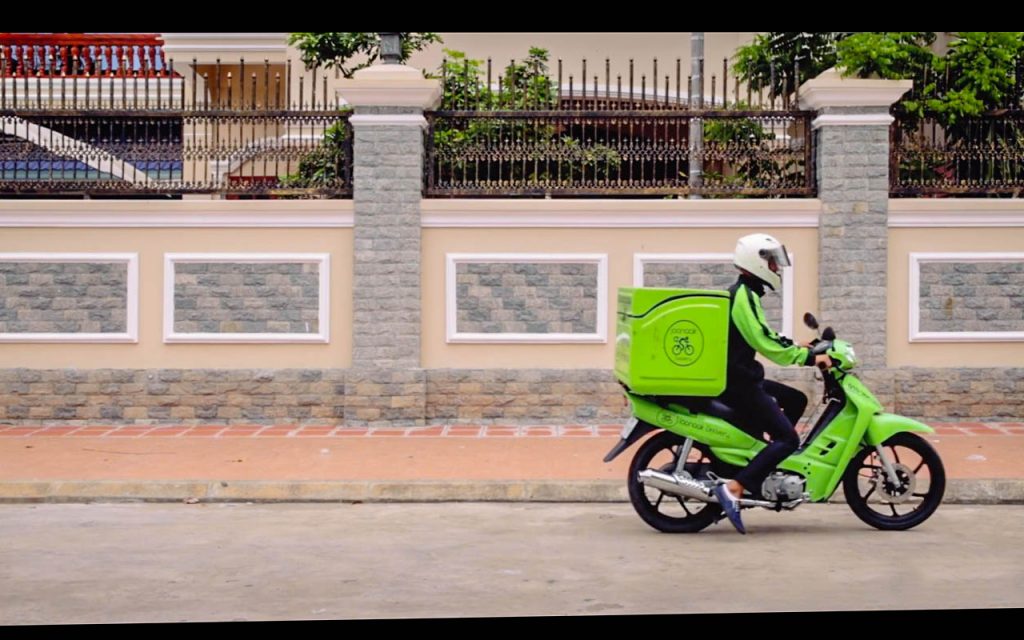 Tell us how and what inspired you to start your tech startup?
I wanted to give back to the country and help solve problems that can help Cambodia as a whole to move forward.
Can you tell us about the Seedstars mentorship program and how it will help your startup?
I think the Seedstars program will help us to mingle with other startups and learn from people who have experiences that can move us to the next level which can help develop our strategies and business.
What sort of problems does your startup solve in the industry?
For us, it's more of expanding our reach and having choices. It's all about helping people who want to start a business and gain outsourcing opportunities. What I mean by scope is moving into secluded areas that don't have many options for things they want to buy. With our service, we can help to deliver those products to people that live remotely. A lot of the time longer, more established companies don't want to outsource their delivery men. Therefore, smaller companies are more cost-effective, and the margins are low. We want to help upscale smaller businesses and give them the opportunity to grow and provide them with the opportunity to expand their entrepreneurial business plans.
We have started in Phnom Penh, but we eventually want to help people reach to other parts of Cambodia.
What does it mean to you to win Seedstars and what will you do with the $500K equity investments?
With the 500k investment, it will propel us into public areas that we want to reach. It's all about growing a nationwide reach and pushing our technology to the next level. We are interested in investing in technology that can improve our services too which the money can certainly help us to do.
What level of investment do you have or eventually want to have?
Starting we used our family savings, but at the beginning, we were given seed funding in 2017 and in 2018 we got a grant from the GSMA organisation that helps us propel our startups, and we put much investment into it.
What challenges have you faced along the way of growing your startup?
Not from a tech background but more about learning from other startups and what they are doing regarding developing their business. A huge challenge is what tech can solve little by little and growing human resources. Cambodia has more severe human resources problems, and we have to teach people basic skills to better their human resources skills. HR hurdles still have to be faced in the country, and the other is funding for startups.
Even getting the most basic of funding is still an issue and needs to be solved to progress Cambodia further.
What are your plans for the next five years?
We want to solve the reach and help people who want to move into the e-commerce space. This is something that we want to build in the future and either build an e-commerce site from scratch or help their existing e-commerce platforms.
What are your predictions for the future of the Cambodian Ecosystem?
There have been exponential changes in the Cambodian ecosystem that it proves that Cambodia has talent and that there is so much improvement. Some startups are propelling the Cambodian education forward that will help lift the next generation significantly.
How can technology solve problems are the most significant questions, and the notable startups that are bold enough to take risks and push it forward are exponential in this country.