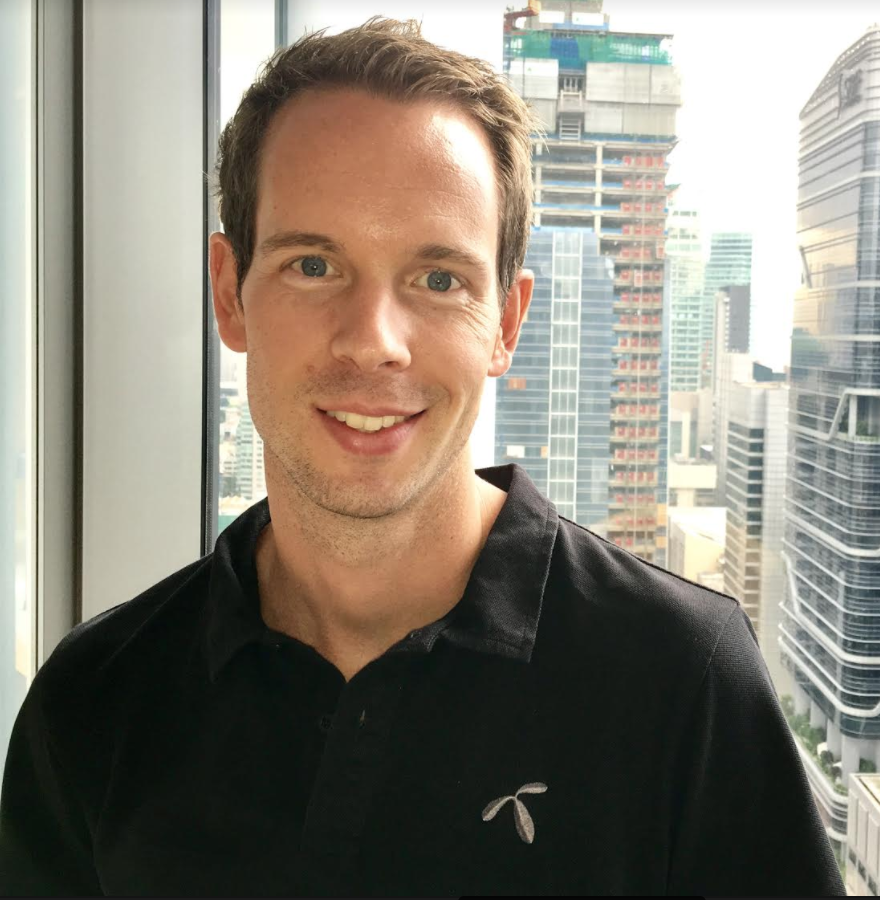 We sat down with the head of innovation at global products, Telenor group Vegard Aas recently to gain some insight into the corporate innovation world and what it's like to be at the centre of one of Thailand's top corporate groups instigating innovation and interaction on a global scale.
1) Introduce yourself, role and responsibility in Telenor
I am Head of Innovation at Telenor Group and based in Singapore. It's my fantastic responsibility to identify ideas and startups that have the potential to become new engaging digital services for 174 million customers across Telenor's companies in Asia, the Nordics and CEE. This is done through intrapreneurship and collaboration with entrepreneurs, like Telenor Group's Digital Winners and Ignite. Prior to this role, I worked as Director Group Strategy, and as a management consultant at The Boston Consulting Group for 5 years.
2) Everyone talks about corporate innovation, but can we really measure it and how corporate set up the KPI for this part?
In a time of accelerated competition, disruption and changing customer preferences, it is crucial for companies to re-invent themselves. For that to be effective, there is a need both for an internal transformation, and to change how we work with the external ecosystem of partners, stakeholders and startups. Internally, it's often both a cultural transformation to change mindsets of the employees and to tap into their deep insights about customer needs and "napkin ideas" that can become engaging products. It is difficult to measure culture change, but in Telenor we look at this through measuring an innovation dimension as part of our regular Employee Engagement Survey, looking at the use of innovative methods and tools used, delivery of new products, external view of the company, collaboration across teams etc. Then we also measure the outcome of our internal intrapreneurship programs, is how much new knowledge is generated, how many ideas tested, products piloted and launched. Externally, we look at the share of products that come from partners and startups, and how solid our pipeline of new products is. At Telenor, we believe innovation is a key element to reaching our ambition of creating a digital future for all.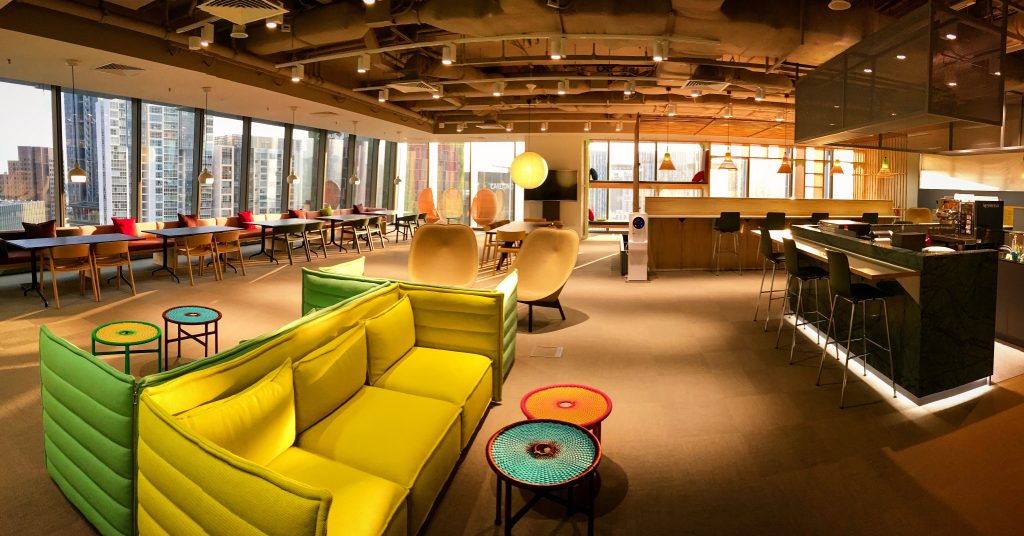 3)What are the common mistakes and biggest challenges to drive innovation in big corporates? and how does your team overcome?
The biggest challenge is often the ability to keep the innovation pace up, even when times and budgets get tougher. To be able to balance the short-term focus on next quarter and still keep investing in the future. We also struggle with this but are fortunate enough to have strong support from top management, which we leverage to keep remaining decision makers about the need to keep innovating. Concretely, we work to get innovation KPIs on management scorecards, running global programs to teach and enable the organization to innovate and make them understand the value through practical application. We believe that only by becoming a learning organization can we survive and grow in these uncertain times.
4) Some companies spin-off innovation team and set up a new company to make it more flexible in terms of management, what do you think about this? Is it the key success factor?
There are pros and cons of having innovation teams close to the core business, adjacent or completely stand-alone.  Keeping innovation close is necessary when innovating on core technology and services, and when tightly integrated with the main infrastructure or assets. A separate entity is, of course, more flexible, but risk the "not invented here" syndrome if the product is to be integrated back into the core at some point. So we need to be conscious about the use of the different models. One good example is our video communication service appear.in, which was developed in-house a couple of years ago, and given freedom and flexibility to build its own culture and structures in order to build the foundations. However, as its now ready to scale, it's being spun out not to be limited by the corporate structures, as well as given the opportunity to take on additional financing and partners. We also have some cases from our internal Ignite incubator program, where we allow ideas that Telenor doesn't want to take forward to be spun out by the founding employees.
5) Please share us some Telenor projects (internal/ external) to drive Corp. Innovation - Key Lesson learned and best practices
Internally, we're now running the 3rd batch of our Ignite incubator program. It gives employees with great product ideas the opportunity to form teams and work 3 months with the full salary in an incubator program to learn innovation best practice and validate their ideas. The program has created great engagement across the organization and is seen as a very practical transformation initiative. So far, approximately 1,500 employees have submitted 650 ideas, whereof 18 have been incubated, 7 new product teams are still running, and 2 products are launched. This is an annual, global program, which is complemented by local/national initiatives and challenges on specific issues like process and efficiency. Externally, we run startup accelerators in 6 markets across Europe and Asia and have our Digital Winners platform to help successful startups scale across markets. A key lesson from working with startups is the need to be very transparent and focused; what categories are we focusing on, what maturity stage, and what does the process look like from first meeting to potential partnership or investment. Big corporates need to be "nice when playing with the new kids", and should be able to give the initial answer to the startup in 4 weeks or less.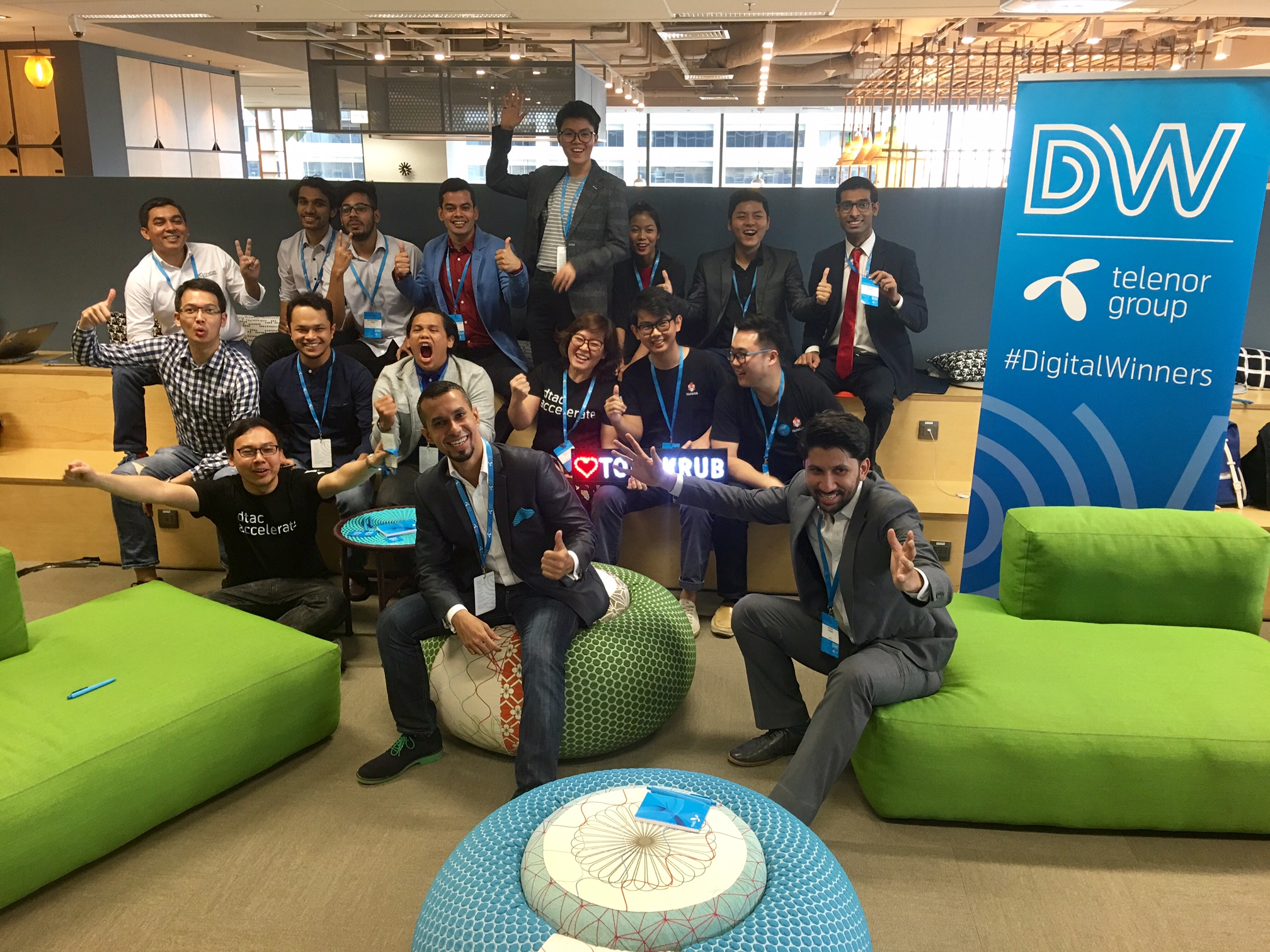 6) Telenor Group is one of the world's major mobile operators,  how do you communicate with other mobile operators under the same group to drive innovation in the same direction?
For us, the main disruptive threat is from the internet giants like Google and Facebook, rather than our fellow operators. So we're now exploring working more together on sharing experiences, best practices, and perhaps also products. The GSMA industry association facilitates some global programs and arenas for such sharing, and we're also communicating directly with some companies where there is limited direct competition.

7) Any advice for other innovation teams in other companies
Ensure real top management support and commitment over time. Innovation is a marathon, not a sprint
Run internal initiatives to build understanding, culture and skills within the innovation area, but ensure there is tangible output like new products or real savings
Clarify for yourselves and externally why and how you work with startups
Communicate successes, communicate failures, and communicate learnings
Telenor Group is one of the world's major mobile operators. We keep our customers connected in 13 markets across Scandinavia, Central Eastern Europe, and Asia. More than 30,000 employees are committed to responsible business conduct and being our customers' favourite partner in digital life. Connecting the world has been Telenor's domain for more than 160 years, and we are driven by a singular vision: to empower societies.
Vegard Aas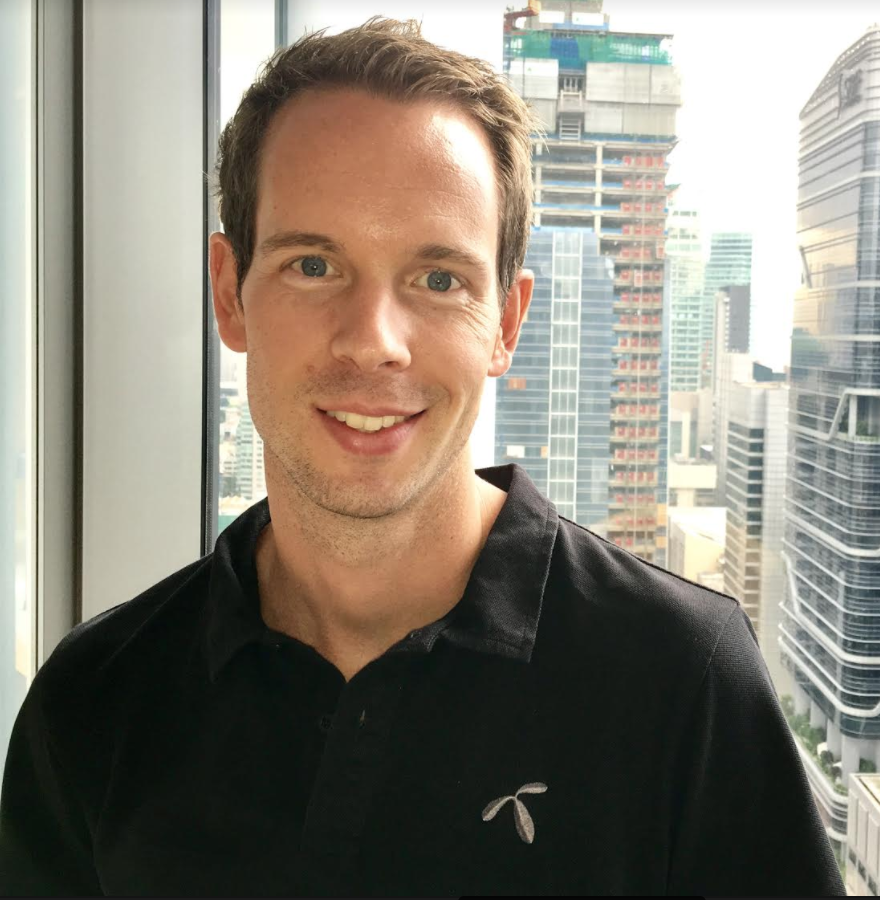 Head of Innovation
Global Products, Telenor Group
With a strong interest in technology, new solutions and thinking about what's next, I am primarily interested in strategy and new product development in international context.
As Head of Innovation at Telenor Group, I am responsible for promoting and strengthening internal and external innovation across our 13 markets across the Nordics, Central Eastern Europe.
Previously management consultant with BCG, based in Oslo, but with extensive international experience from South East Asia, Russia/CIS, US and Europe. Worked with BCG's practices in Technology Advantage, Strategy, Financial Services, Industrial Goods, Operations, and Technology, Media & Telecom.