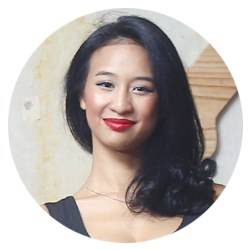 Women in startup in Thailand, one of the most important issue facing the industry. Today techsauce has special interview with Shannon Kalayanamitr who has been an influential woman in Thai startup and mentor for many startup events. She is Regional Chief Marketing Officer of Whatsnew. Prior to joining this company, she founded MOXY. With this interview, Shannon will share "The challenge of being women entrepreneur" which we believe that her advice will be beneficial to our readers.
Briefly tell us about your background, company you've built Moxy started from a passion of mine, I grew up in the states and was fortunate enough to take in all the great tools available for development [guidance, mentorship, opportunities for growth and personal development – ranging from life, career and even relationships issues!] and I saw the lack of this in Asia – specifically for women and wanted to do what I could to help bring it here. That plus my background in business development, strategy combined with my CRAZY love for entrepreneurship – lead me to what I'm doing today. I LOVE IT
Please share more detail about M&A Moxy has always been more focused on lifestyle and women centric shopping, and What's New's breadth of their Health, Pets, Moms & Babies, Beauty, combined with their expertise and vision to focus on women ecommerce was a perfect match. The management team and I share similar backgrounds coming from the States and around Asia and we thought – why not join forces and build the Dream Team and solely focus on the UNTAPPED market of Women eCommerce. Things have been amazing to date.
What is your new role in Whatsnew? Is it different from the role in MOXY?
I am now Group CMO – It's basically the same role that I had at MOXY – which is I still do everything. As founder and management, The Group CEO, Group COO and I still have the same focus on strategy, building the team, reshaping the business to our new vision and making sure we execute with insane results. The difference is definitely more traveling and international/ regional responsibilities of building and shaping the Country level teams and business.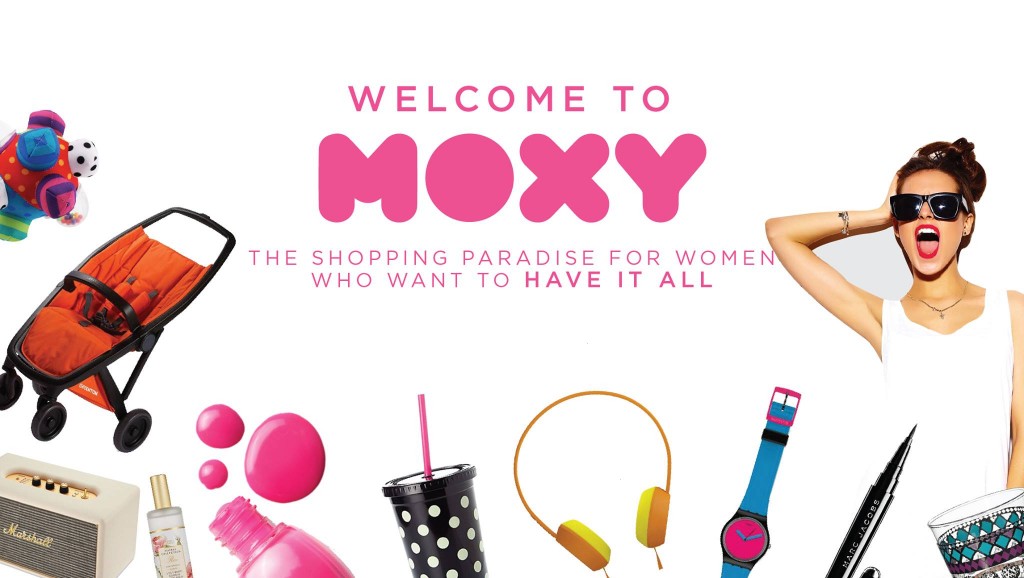 What can we see next after M&A? What'sNew is undergoing a rebranding – stemming from the core vision of Women eCommerce. The WhatsNew Group will take the new name of Moxy Group and will be reflected in all countries we are in. We have just launched Indonesia under the new umbrella brand – www.moxy.co.id and have seen amazing results. Thailand to follow by Q3 this year. We aim to focus on women and our needs, from consumer behavior, aiming to be a girl's best friend through all cycles of her life from first make up to first job to first home and/ or first baby.
As we have known, Ecommerce in Thailand is growing up rapidly but it's far more popular in the cities than it is in the countryside. What do you think that we should improve? For Moxy Thailand, we are actually 50/50 between Bangkok and Provinces. The middle class is larger and larger and the urban cities outside of Bangkok are also getting richer, plus the mobile penetration [not requiring the use of a desktop/ laptop] is on a massive rise. What we are finding is that scarcity of products also result in people going more online. For Bangkokians, you can just head to the local mall, whereas in the provinces you have to search for that product. Its about to tip.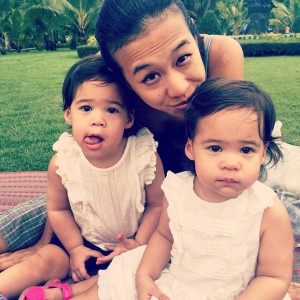 How do you balance between work and family? Isn't that the name of the game? Moxy's motto is actually "Have it All" which is what everyone aspires to be. Being a new mother of twins, and balancing family, friends, my social life and predominantly work and traveling – it really is a challenge. My schedule is quite extreme – Mondays through Fridays its work but also having client, investor, association meetings at dinner or weekends, I just push it hard. I try to give my twins and partner time in the mornings before I go to work, or try to catch them before they sleep at 8:30pm every night. On the weekends, I try to set my undivided attention to the kids, so not much of a social life anymore.
At the end of the day, I have to set realistic expectations for myself, the realistic manner of it is, is that some weeks – its extreme focus on work, traveling and speaking and fundraising, yet managing and originating work and projects, and then some weekends, I'm almost completely zoned out to focus purely on my kids and boyfriend. Then when I have an actual minute to myself, I try to hang out with some close friends so they don't disown me. Haha – it's a hard challenge but I'm so passionate about all things that they all equally get my extreme nature. With only 24 hours a day and 7 days a week, all this makes me more efficient about my choices.
Moxy's mantra is to help women "Have it All" – though it is a challenge to physically and mentally do it all – here at Moxy we will do our very best to arm women with the tools to try to get closest to that level
Who is your role model and why? I have a few – Ivanka Trump, Sheryl Sandberg. Ivanka "People obsess too much about balance. A scale is only in balance for a brief second. Inevitably the pendulum swings. It's impossible to maintain. Rather than obsess over perfect balance, I like to focus on my priorities."
From a scheduling perspective, if I'm planning a work trip, I know not to book something the night before the trip because I want to be with my family. Some weeks are better than others. If I have a deal come up, I might work three weeks straight. Then I have other moments, like if [my daughter] Arabella is sick, which change the dynamic. Life is a marathon, not a sprint. It's about taking a bigger-picture approach.
Sheryl Sandberg – because she is so human and so real. I admire her work ethics and what she has achieved, but also more so what she had to go through to get there – emotionally, and her struggles and her just owning to the fact that she is stepping out of her comfort zone to make a change.
What is your biggest challenge and how do you overcome? Expectations of myself. I push myself so much that sometimes, when I don't achieve the outcome I wanted, I learn to iterate, take a step back and see what I can do better. My job requires me to be "alert" and on standby 24/7 everywhere I am and to whoever I speak to. I have learned how to prioritize things, and also the power of saying no. My hardest critic is me. Its still a process but I look back to 5 years ago and 10 years ago – I've come a long way and am proud of where I am at.
Any advice for Thai women who want to be entrepreneurs Being an entrepreneur is tough – not going to lie – you're going to have to give up much of your personal life as well as sacrifice priorities or time. But the upside is the pay off is great. You know deep down in your heart that this is what you were born for and somehow in your own way – you are making an impact – on the business, the world but more importantly – people's lives. Embrace other women in the field – sometimes we fall into the cattiness, and embrace challenges. Find a partner [business or personal] that understands this undertaking as you will need support – a cheerleader or someone to cry on at times. Strive, and don't forget to pat yourself on the back sometimes as well. It's a tough world out there but – some girl has to do it ;)