As more and more startups gain such lucrative investment, TechSauce took the time to exclusively interview one of the key members of the StoreHub team, Vi Oparad.
StoreHub was originally founded in Malaysia, developing retail software which helps and develops retail inventory and POS systems.
This startup helps retailers digitize their businesses and has recently closed a $5.1 million Series A round led by Vertex Venture to expand into Southeast Asian markets. As it's online and on a 'Cloud' platform it makes it easier to infiltrate other markets.
1.Can you give us a bit of background to 'Storehub', how you came up with the concept, and how you raised your initial funding?
Storehub is a technology company that builds retail solutions for small, medium business owners to transition into the future of retail, helping them with technology Traditionally, POS solutions have been bulky, complicated and expensive. Using the iPad, we've made it cheaper and simpler for retailers to use and for business owners to manage their businesses.
Our POS system consists of 2 components:
1) The app, which is what a store's cashier would use to receive orders, print receipts or collect cash. This is designed to be simple and intuitive to use, which is important for store owners because retail businesses often have a higher employee turnover and revolving part-timers. So having a system that's easy to use is really important and crucial.
2) Cloud-based back office which is a reporting & management inventory tool that can be accessed from pretty much anywhere with an internet connection. Business owners can gain insights into their business provides them with data such as their best selling items. This allows them to manage their stores from wherever they are.
2.How did you secure the Series A funding and can you talk us through the stages of investment and process you went through to reach such a high investment?
Quote from Wai Hong, the founder: For raising capital, it was really a stage by stage thing. We raised from smaller investors for our seed round with 500 Startups as the only institutional investory, but we raised primarily from Series A investors for the $5.1m round. 
3. With Vertex Ventures as your main investor and other investors in the Series A funding, how do you find it coordinating a large team of investors and do you see this team progressing with 'StoreHub' to larger levels of investment if you need it/want to expand?
We have a very healthy relationship with our investors, providing monthly updates and doing regular catchups. While some of them have been very thorough prior to investment, once they are in, they have only been supportive. Most of them have the capacity to support Storehub at future rounds either directly or through their internships with other funds they have influence over.
4. How does the Thai market compare to the rest of SouthEast Asia/ASEAN countries?
Thailand is a unique and vibrant market for SMEs. On top of traditional SME retailers, we witness the rise of social retailers which put pressure on the overall competition. Traditional retailers will have to work hard to adapt and be more agile with the top line and bottom line. And this is where cloud-based POS system like Storehub can help with efficiency for retail operations.
6. Do you have plans to move into the E-commerce market?
We've got some interesting stuff in the works and we'll keep you in the loop.
7. What advice do you have for startups in Thailand who are looking for funding/investment?
There seems to be a similar pattern across the mid-size economies (Thailand, Philippines, Malaysia, Vietnam) where the entrepreneurs are generally very happy to be the biggest/best in their home country alone (in Malaysia the term we use is 'jaguh kampung' literally village champion). However, this is completely the opposite of what is needed to raise from VCs simply because VCs need to invest in companies that are able to generate the 20-50x returns over 7-10years. What this means is that 'investable companies' need to think regional/global from day one, and be able to execute on that vision. The only exception here is Indonesia where the market is big enough to allow for 1 country visions.
8. With this level of investment, do you have a structured plan for the company's expansion and where you will spend the money?
Definitely. Our investors work closely with us to evaluate the market and strategize what our next couple of years will look like. A good chunk of money will go into product development and driving 10x more value to our customers on that front, but the rest will be invested heavily into market expansion
10. What are the biggest challenges that your company face? And how do you overcome them?
The biggest challenges are always people-centric. Whether that's on the recruiting front, or ensuring your high performers are constantly growing and given an environment to do so, ensuring a strong culture where our people are well looked after and led is the most challenging thing about growing the business. There really are no shortcuts with this, and we spend days and nights agonizing over the small and big things, in order to ensure that as we scale, we don't lose what's fundamentally good about what we have today.
For more information on Storehub and their services head over to their website.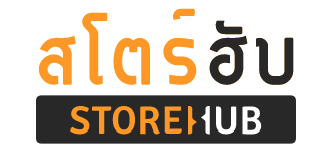 This startup will surely make a mark on the industry, South-East Asian market and move up the ranks of investment as the company expands.
Keep track through the media and see how this company positions itself and uses its funding to expand.