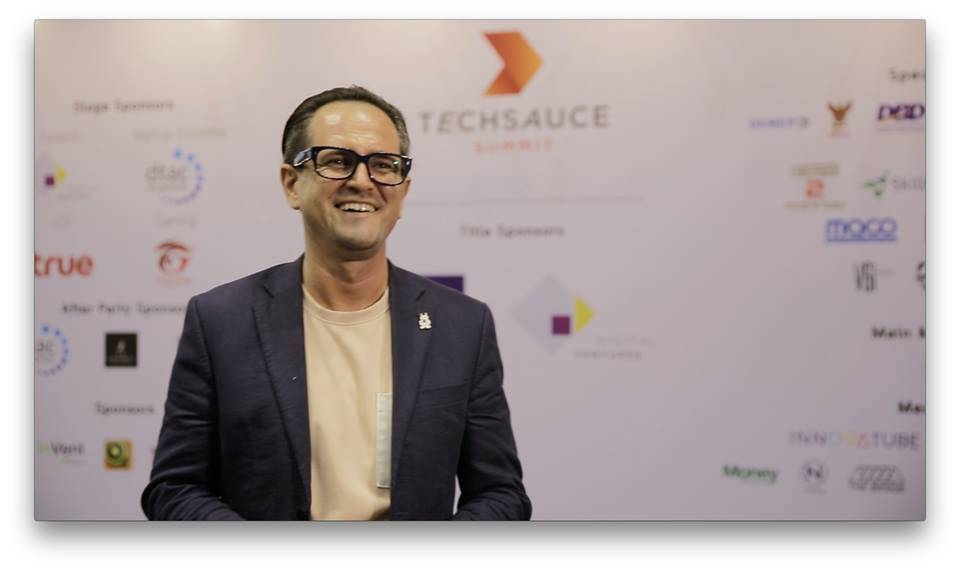 Techsauce sat down with Vladislav Solodkiy, the CEO and Managing Partner of Life.SREDA VC for an exclusive interview at the Techsauce Summit presented by Digital Ventures
Vladislav is a "hipster" FinTech investor - he started investing inFinTech before it was cool! He commented he is happy to see more than 5000FinTech startups and 50 unicorns, as well as numerous incubators, accelerators and conference. IsFinTech overhyped? Vladislav thinks not: "I think its OK there's so much noise aroundFinTech." There's record investment quarter-on-quarter, and that's become the new normal.
We asked Vladislav what are some of the main opportunities for startups inFinTech, and what are some pain points which aren't being properly addressed by the market?
For mature FinTech companies from US, UK, Vladislav felt the main issue is how to scale to other countries - "of 5000 FinTech startups worldwide, only 30 have shown they can scale to other markets".
For emerging regions like South East Asia, infrastructure is the key problem. Vladislav has met with more than 150 FinTech startups in the region, and in many cases they were spending more than 80% of their resources on getting over the technical and regulatory hurdles to launch. "There are no banking as a service platforms, there are no open APIs to provide them licensing, integrations with backends… to launch in any country in Asia you need to spend 3 to 6 months talking to different banks".
Vladislav was positive this can change. For example in the UK, new types of licenses were developed to allow FinTech players to setup faster; and an open platform launched to allow different banks and newcomers to communicate.
"Somebody (maybe me!) can create this platform here which can connect any Asian country with middleware and connect any FinTech startup across the region".
Vladislav encouraged FinTech startups in Asia to enter new verticals, not just creating more competitors to existing solutions.
We wrapped up our interview with Vladislav by asking his opinion on the Techsauce summit, and the value of events like this for FinTech companies "It looks very well done, in terms of technology, in terms of speakers, in terms of the quality of attendees. Conferences like Techsauce create a way to evangelize FinTech ideas. Young minds may still be thinking about which industry they want to venture."
With fintech set to grow and grow, it seems like finance will be a popular choice for Thailand's young entrepreneurs in the next few years.
Reporting by Matt Mayer, Techsauce team