"AdTech", short for advertising technology, is a rising field where online publishers, media agencies, brands and technology providers meet. Simply put, it is where big data analytics, automation and artificial intelligence (AI) come into play in the modern era of online marketing. Although not as excessively talked about as FinTech or blockchain, the global advertising industry's spending is projected to reach US$336 billion by 2020, up from US$267 billion in 2018, according to Statista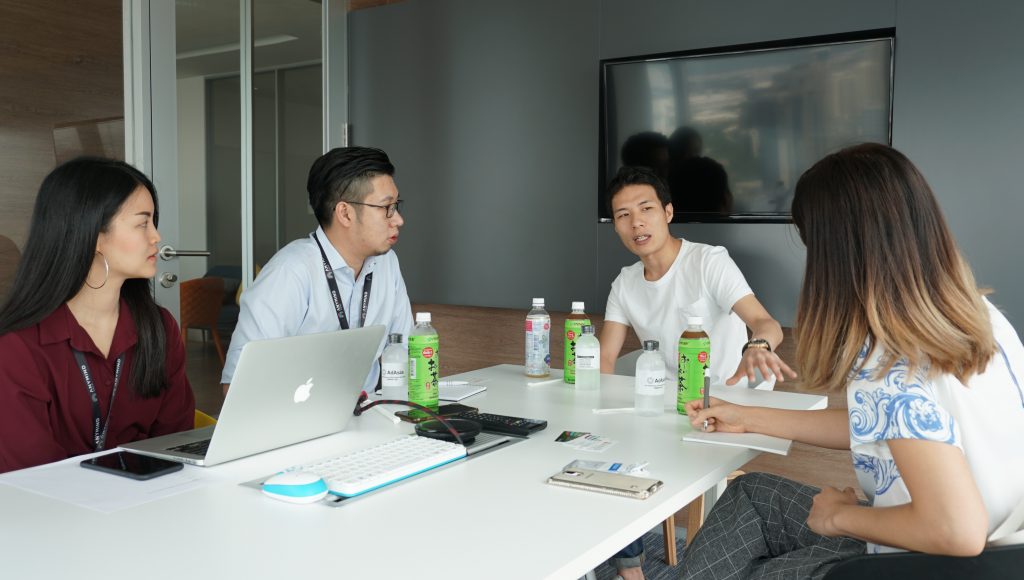 As branding and online presence become more vital for businesses to attain target customers, marketers in Thailand are increasingly leveraging on AdTech to power their advertising efforts - driving the automated delivery of advertising to the right user, at the right place and time. The industry is dominated by the likes of Google and Facebook, with the remaining market share owned by American and European independent players, along with a handful of local and regional Asian AdTech companies. Having a creative business model is key to staying competitive in this market.
This week, we sat down to interview Kosuke Sogo, the co-founder & CEO of AnyMind Group, one of the fastest growing technology companies in Asia. The company has a unique growth story. AnyMind Group started off as AdAsia Holdings in April 2016 and expanded into 10 markets within the span of two years. The company also brought in over 300 staff across 12 offices within that same period, and generated US$12.9m in revenue in 2016, and US$26m in 2017.
In January 2018, AdAsia Holdings expanded into AnyMind Group, a technology-focused organization with business units across AdTech (AdAsia Holdings), marketing technology (CastingAsia), and HR technology (TalentMind). Here, the focus was on AdAsia Holdings, AnyMind Group's flagship business. Sogo discusses about his company's utilization of big data, the challenges AdAsia Holdings faced in entering the Southeast Asian market, and the future of AdTech.
How is AdAsia Holdings leading the AdTech industry in Asia?
It all started in April 2016 when we launched our company and headquarters in Singapore before expanding to Bangkok and other parts of Asia. We offer three main solutions through AdAsia Holdings - the AdAsia Digital Platform for Advertisers, the AdAsia Digital Platform for Publishers, and the recently rebranded AdAsia Premium Marketplace.
The AdAsia Digital Platform for Advertisers provides marketers with a consolidated media buying solution, providing analytics and insights across a marketer's advertising efforts. This extends across display, native and video advertising, allowing them to manage, monitor and analyze their media spending through a single platform.
On the other side of the equation, the AdAsia Digital Platform for Publishers provides online media owners with a consolidated platform that leverages on data and machine learning to optimize minimum advertising inventory sale prices and route the best demand sources. The AdAsia Digital Platform for Publishers also connects online media owners to a wide variety of international and local advertising sources, providing publishers with a one-stop platform for their site monetization needs.
The AdAsia Premium Marketplace connects marketers with premium publishers in Asia across display, native and video advertising formats. These publishers who have been sourced by our local teams, are the top publishers in each market, are already integrated with our technology, and provide a safe transaction environment for marketers and publishers alike.
However, what truly provides us with an edge, is the ability to localize our solutions and support. We have the teams available to consult both marketers and publishers alike in the 10 markets we're in and provide them with locally effective solutions. This also extends to our sister company, CastingAsia - an influencer marketing business and platform, for marketers to reach their audiences through social media influencers. Ultimately, we want to enable our clients to reach their audiences in the best ways possible.
How does AdAsia differentiate itself from other marketing and advertising agencies in Thailand?
We're not an advertising agency - we provide the technology that powers advertising. Our consultative arm is an additional offering that understands the local market and can then advise our clients accordingly.
Many small level or mid-level agencies in Bangkok specialize in a certain field, whether in SEO marketing, social media marketing, native advertising, web development or content marketing. We do not see ourselves as their competitors in these areas. We pour significant focus on building our own technology that leverages on the amount of first, second and third-party data available today. For example, our tools allow our clients to leverage on the machine learning-driven matching of advertiser demand to publisher inventory.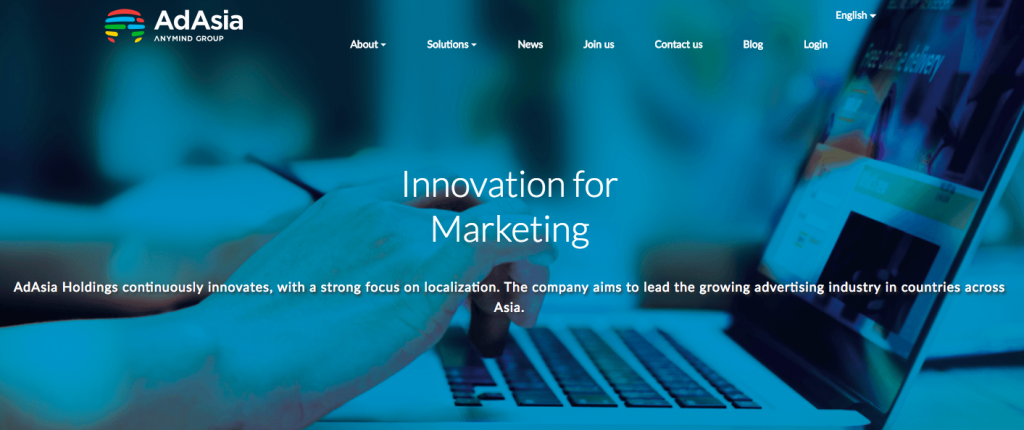 Growing our business in Thailand and Southeast Asia has proven to be a great move, especially with so much more room for opportunities in this region. When we launched the business in Thailand, we were at the cusp of the digital wave here, and we've ridden that wave since. We knew that in order to stay competitive, we needed three pillars - people, innovation and localization.
What are the main challenges startups face when entering the ASEAN market?
Firstly, it has been very difficult to find the right talent to drive forward the mission of the company, especially when it comes to specialists in tech and product development. This is also why we decided to build and publicly launch the TalentMind platform: an end-to-end applicant management system that has added layers of AI-driven screening and matching of candidates with businesses. Since leveraging on that platform internally, our human resource team now has more time to focus on more strategic activities.
The second challenge is the non-stop competition from much bigger tech players like Google, Amazon and Facebook. It's not merely about the advanced products that their businesses offer, but we also face a nightmare when we lose good employees to them. Ideas are important, so is execution, but this will not happen without the right people.
The third major challenge is tailoring our services to the need of each country. We can't use the same approach for Indonesia as we did for Japan – this is where localization is crucial for the effectiveness of our business.
What's the future of AdTech and where will AdAsia be in the next 5 years?
AdTech is a rising field but hasn't been touched upon as much as the FinTech or Blockchain industry. There is definitely a vast opportunity for AdTech startups in creating an economic impact in the startup ecosystem, especially now with a more appreciable approach towards big data and AI. I think the important approach is to move progressively especially with emerging technology. Any organization will go obsolete if it doesn't disrupt itself to be more digital. Data is and will be a valuable ocean of information that can provide predictive insight to performance, consumer behavior, and transparency.
At the same time, we're looking at a future where automation, artificial intelligence, data and analytics have synergy across different business functions. Marketing and sales applications can connect freely to logistics tech and FinTech, finding the best way to connect business processes with customer engagement. Imagine being able to automatically influence multiple customers' buying habits to align with an already planned delivery route - allowing businesses to save on the cost of logistics. Ultimately, we are moving in the direction of breaking down data silos and having free-flowing information within a business, and technology will become a true enabler for humans.
If we're looking at the next 5 years for AnyMind Group and AdAsia Holdings, we received our Series A funding of US$14.5 million in 2017. By remaining proactive, investors are continuously fascinated by the impact we create and hence approach us. In any startup, timing and market opportunity are crucial. Even though we started out as AdAsia Holdings, we also plan to grab more market share in each of the markets and industries that we are in.