For over a year, the trade war between China and the US has loomed in the headlines, as the rest of the world tried - and continues to try - to tease out exactly how the two giants, home to many of the world's top companies, will affect business and policy in the future.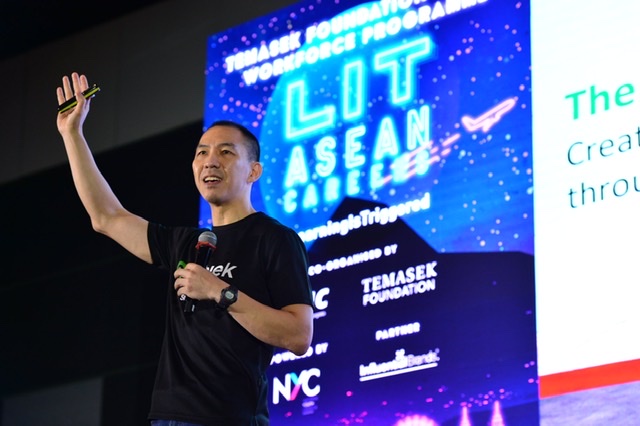 This room is no different, but the people asking the questions this time aren't business leaders or economists - yet.
They are, however, definitely on their smartphones. During a panel session at LIT ASEAN Careers, an event co-organised by Young NTUC and Temasek Foundation, and supported by the National Youth Council, participants were given the opportunity to submit questions. Attendees vote for their favorite questions, which rearrange in popularity in real-time.
And one that takes precedence: how will the trade war affect job opportunities in ASEAN? The answer, in short: expect ASEAN to become the 4th largest economic market in the world within the next 10 years.
In the past few years, several companies from China, US have moved their headquarters to ASEAN locations, where they can operate with both Chinese and American audiences without falling under increasingly rigid regulations on business with the other.
"This is a block of countries. We have more than 10 countries, a very diverse set of economies at very different stages of maturity," Bhavya Sehgal, managing director (Asia & Middle East) at MTD Products, says. "Therein lies the opportunity to bring the best practices and to share them with all of these various countries."
The region does not offer ease of work. As the world continues to become more connected, digital, and urban, the region's workforce of the future will need to learn quickly and adapt. However, the region's companies and governments all share a goal: to scale up digitally and innovate.
For that, they need talent - and a lot of it - ready for an opportunity of a lifetime.
More opportunities to create and recreate
When Vincent Quah, a regional head at Amazon Web Services, joined the tech giant, the only ASEAN office at the company was in Singapore. That has expanded since then to include offices in four more countries to date, and he's only been with the company for five years. The region is building quickly, offering talent - especially tech talent - the power to create.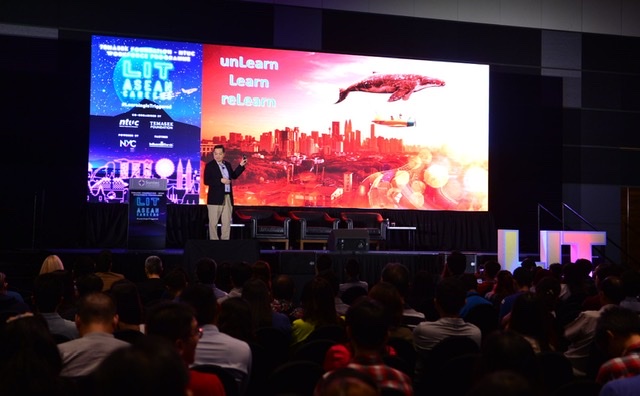 While talent can pull ideas from established systems - even from systems inside ASEAN countries like Singapore - the challenge lies in figuring out what works in other ASEAN markets, an opportunity unique to the region. That sometimes means working in a larger sandbox outside of an employee's comfort zone, but that also means that tech in ASEAN offers workers more opportunities to shape their own careers.
"Sometimes, in life, no one will be able to guide you, so come up with an idea of what you want to do [by yourself]," Vincent advises. "Don't let it slip away."
Tech is a space where talent needs to be willing to scale up their knowledge quickly, whether that's hard skills or a new market. That often means crafting one's own learning experience.
Lien Choong Luen, general manager of Gojek Singapore, began his career in the army. When it came time to choose his career path, he chose to direct his career not toward the US but toward lesser-known locations like East Timor. Having a non-linear career path ended up helping him in the tech space, where non-linear career trajectories are not only common but often encouraged.
The best way to learn is through experience, but job seekers don't need to join the army to gain knowledge of different markets and cultures. "Working in something consumer-facing is good for that," says Choong Luen. He recommends commerce - including ASEAN's ecommerce scene, quickly growing and connecting the region - or fast-moving consumer goods for individuals looking to learn about new markets.
One of the best opportunities ASEAN offers is the chance to take applied knowledge and reapply it in a very different context. Karen Atkinson, deputy chief operating officer for Southeast Asia at urban development and infrastructure firm SMEC/Surbana Jurong, points out the amount of infrastructure needed as countries within the region transform.
"The basic principles are the same anywhere in the world, and you can apply the basic principles in any market, but the regulations will be different, the codes will be different, and the way you apply and design buildings in different places - different cultural contexts - is different," she says.
Fail in a place where you grow
So what kind of person thrives working in the ASEAN region? Having deep talent and knowledge of best work practices help, of course, but talent is more than skill.
At Amazon Web Services, employees must exhibit a certain amount of resourcefulness and independence. "It is not how fast you respond to a customer. It is not how fast you get things done. It's how fast you can make a decision based on the information you have," Vincent says.
Sometimes, the job requires someone who knows how to fail, which Bhavya points out requires not only allowing talent to do so - especially early on in their careers - but also teaching them what happens when they do. How do they proceed? How do they move on?
That question, in particular, falls to the companies. Just as talent needs to keep their skills sharp alongside a willingness to learn - and screw up sometimes - companies need to create an environment that enables continuous learning.
"The idea is not to see them fail," says Vincent. "The manager must help them to be successful."
In markets as new and diverse as ASEAN, though, failure is inevitable - encouraged, even. But a continuous learning environment means that the failure matters less than the ability to respond with humility, and admit what he or she doesn't know.
"If you're big enough, you don't mind being small again," Choong Luen says.
This article is a guest post by Daniel Tay the co-founder & managing director of With Content, a content marketing agency helping tech companies create credible, authoritative content on topics that matter to potential customers.