The e-commerce sector in the SEA region is growing rapidly. Some changes expected in the next 5 years have already occurred in 2021. According to the report by Google, Temasek and Bain & Company, there were expected to be 440 million internet users in Southeast Asia in 2021. How can online retailers participate in this digital revolution and best meet the needs of today's consumers?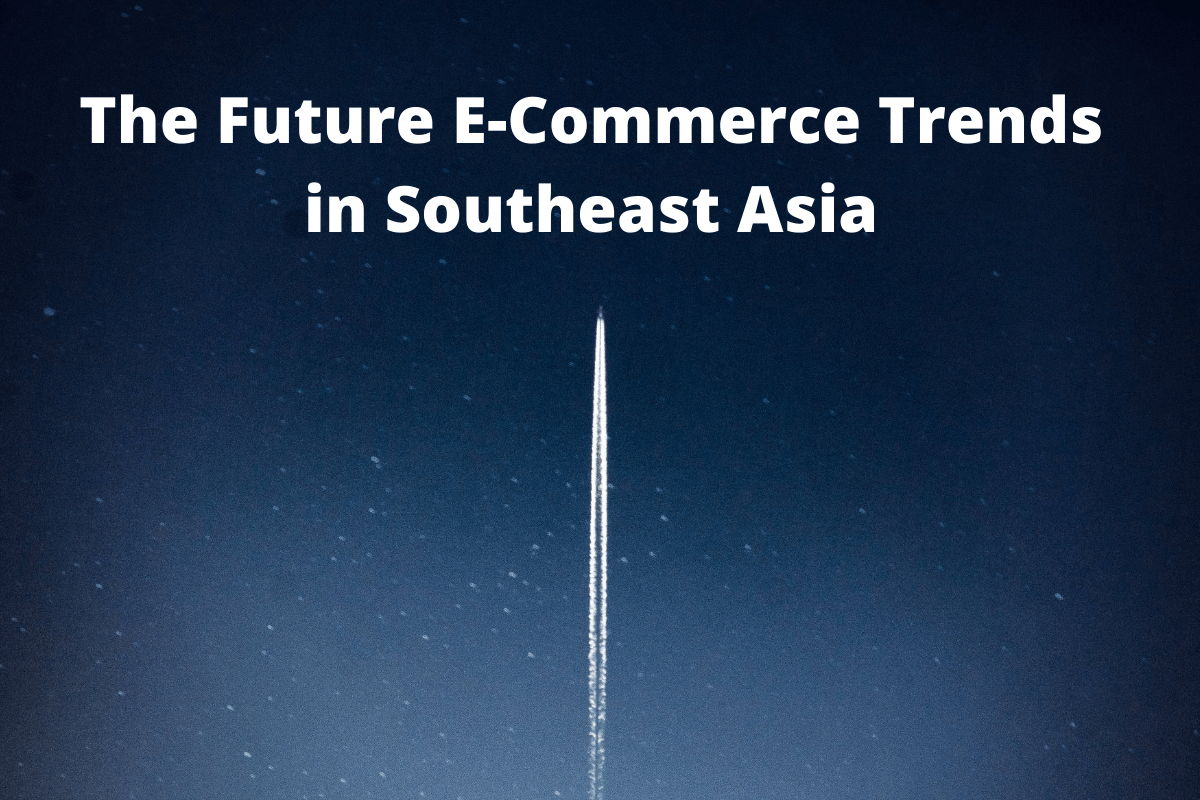 As stated in the latest edition of the SYNC Southeast Asia report by Facebook and Bain & Company, nearly 70 million people from the SEA region have appeared on the world's digital map since the pandemic began. Google's November 2021 survey — e-Conomy SEA 2021, reports that 40 million new internet users came online in 2021, bringing the internet penetration in SEA to 75% and that 350 million SEA digital consumers made at least one purchase online last year.
The new fast-paced online market
The region is now on track to surpass previous estimates and reach about $360 billion by 2025. Consumer and merchant behavior, as well as rising investor interest, will put the SEA region on track to reach $1T GMV by 2030.
Experts cite Malaysia, the Philippines, Thailand, Vietnam and Indonesia as emerging markets. Indonesia has been forecast to account for over 50 percent of Southeast Asia's e-commerce market by 2025, likely due to a growing middle class and increasing access to the internet.
5 key e-commerce trends in Southeast Asia for 2022 and beyond
The pandemic has changed the buyer's journey and increased the use of online channels, which now play the primary role of offline channels in brand discovery and evaluation. This is why it has become so important for retailers to keep up with trends and develop an effective omnichannel strategy. Check what 2022 can bring to e-commerce businesses with these predictions based on statistics and reports.
1. Social commerce
Buying and selling products and services directly through social media is gaining momentum and will become even more popular in the future. According to the forecasts, the value of social commerce sales will reach approximately US$ 2.9 trillion by 2026.
In the Southeast Asian market, 3 main types of social commerce have emerged. First — peer-to-peer sales platforms are community-based marketplaces where individuals sell and buy from each other. The second type is group buying, defined as "collective buying, offers products and services at significantly reduced prices on the condition that a minimum number of buyers would make the purchase".
Southeast Asian customers also like to use direct social interactions via video or chats during the buying process (this is the third type called conversational commerce).
2. M-commerce
Research estimates that 70 million online users shop via mobile devices on popular platforms such as Shopee, Lazada, and Tiki. According to AppsFlyer's State of eCommerce App Marketing Report 2021, the six SEA markets examined in this study (Indonesia, Malaysia, the Philippines, Singapore, Thailand, and Vietnam) have seen a 13% to 35% increase in in-app revenue from March to July 2021, despite global in-app spend falling 2.05%.
3. Omnichannel
As an omnichannel sales strategy we think of a modern approach to digital commerce that focuses on providing a consistent brand experience at every possible sales touchpoint and enables retailers to make a difference and expand market reach.
In the global e-commerce market, omnichannel has been a strong trend since 2018. In the region SEA, which is experiencing digital transformation and retail disruption, this trend is beginning to flourish. Omnichannel strategies help retailers reach consumers through multiple channels such as social media (in the last year, the popularity of social media video as a discovery channel has tripled, with 22% of SEA respondents citing it as the most important channel for discovery). Omnichannel also gives retailers the opportunity to have a consistent presence both in their brick-and-mortar stores and online, offering customers different variations of a seamless customer experience, such as contactless delivery, online purchase and in-store pickup, or self-service checkouts.
4. Live commerce & shoppertainment
In October 2021 Southeast Asian e-commerce platform Lazada announced that K-pop superstars Seventeen became its first regional happiness ambassadors. The group was the star of Lazada's 11/11 shopping festival, described as "a star-studded countdown Shoppertainment-packed virtual concert" streamed live on the Lazada app, local broadcast networks, and Lazada's social media platforms on YouTube, Facebook, and TikTok.
It is a great example of shoppertainment, one of the leading e-commerce trends in the APAC region. Shoppertaiment is based on demonstrating, promoting and selling products to customers via a live streaming format with interactive elements of micro-interaction, gamification, VR and influencer marketing programs. In Eastern markets, Chinese e-commerce giant Alibaba has successfully turned shopping into entertainment; in the U.S., Amazon uses its Twitch platform to create engaging, fun shoppable experiences. The SEA market is no exception. It is a phenomenon that will continue to grow in the coming years.
5. Digital payments
According to a "SYNC Southeast Asia report", 37% of consumers prefer e-wallets as a payment option, while 28% want to continue using cash. On the other hand, 75% of digital merchants surveyed in the Google report believe digital payments are more convenient.
The Buy Now Pay Later (BNPL) trend based on a type of short-term financing that allows customers to make purchases and pay later is now a popular financing option worldwide. The global market for BNPL platforms is expected to reach US$12,969.0 million by 2022. Although the trend is still quite new in Southeast Asia, it is booming with major players such as Reepay, Akulaku, Hoolah, Cashalo, and Atome. According to the research, BNPL's market capitalization in the SEA region will grow to $33.6 billion by 2027.
How to prepare to run an e-commerce business in the SEA region?
The technology of today and tomorrow
Following and implementing trends is one thing, but your digital commerce strategy must also be future-proof and incorporate modern technologies. One of the hottest topics in the tech world right now is MACH architecture, which is being implemented by more and more software houses and SaaS companies.
— MACH stands for Microservices-based, API-first, Cloud-native, and Headless. These four components form a powerful combination, a flexible and scalable technology that allows companies to adopt new trends in the marketplaces very quickly. And that is something very useful, especially in the fast-changing e-commerce industry — says Morten Naess, EVP of Technology at Bluestone PIM, the first MACH-based product information management software.
Follow the customers
An important element should be cultivating a positive customer experience (CX). Customer experience is first and foremost. It is one of the most important investments for e-commerce companies. Companies should be aware that each channel of their brand plays a role in creating a positive or negative customer experience. It's critical to listen and follow your customers to meet the rapidly changing expectations of the market. In practice, this means leveraging the multiplication of data from different touchpoints and assembling those data points into a bigger picture.
The Six Rs Strategy
The authors of the "SYNC Southeast Asia report" outline ways that companies should implement to maximize success in the race for the new digital consumer. It is called "The Six Rs" strategy.
"Re-write a digital-first agenda" — develop an effective digital commerce strategy to drive seamless customer experience and engagement.
"Rewire your business model" — future-proof your business. A starting point might be to ask yourself 10 questions, reviewing your technology, market and competitors, and consider what the next few years may bring.
"Reimagine consumer engagement" — means creating an omnichannel customer experience across all sales touchpoints.
"Refresh product offerings" — online shoppers do not just choose certain brands because of price. Factors such as product quality, product availability and delivery times are also important to them.
"Re-envision the role of sustainability" — customers are interested in more sustainable products and are willing to bankroll them. Companies can raise the price of sustainability in 4 ways: They can pass the price on to suppliers, make new and more comprehensive value propositions, and continuously improve their products and services.
"Realign to the post-pandemic hybrid lifestyle" — remote work is part of the new normal, be aware of this and design your offerings for home consumption as well.
Southeast Asian consumers are open to discovering new products and services. More than half of "SYNC Southeast Asia" respondents (51%) said they had tried new online stores they had never heard of before. SEA is becoming a new fruitful powerhouse for the e-commerce industry. Do not miss the opportunity to enter this market.