As an adult, as long as we want to learn something, we have the access to it. But kids don't have that provision and miserably, 1 in every 5 kids are preparing for jobs that will no longer be in the market by the time they graduate. In the age of digital transformation that we are in, it is no longer about the inaccessibility to education, but rather, the gap in the education system and the skills needed at the real workplace.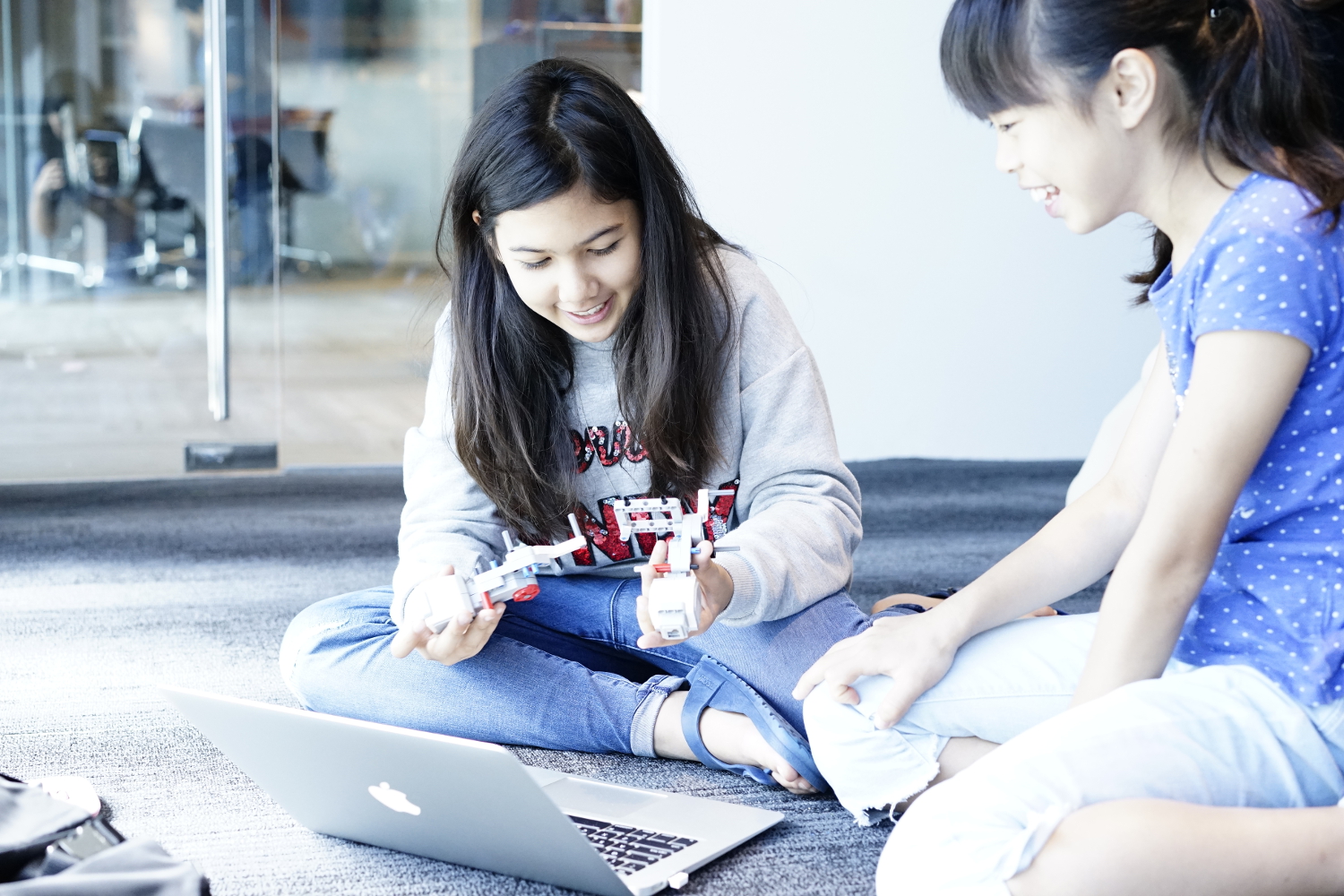 We spoke to Ee Ling, a former investment banker and currently the CEO & Founder of an EdTech startup Smarter Me, who shares her opinions as a mother of two on the skills and education a parent should invest in their children to prepare them for the future economy and her insights into the future of EdTech in the Southeast Asian landscape.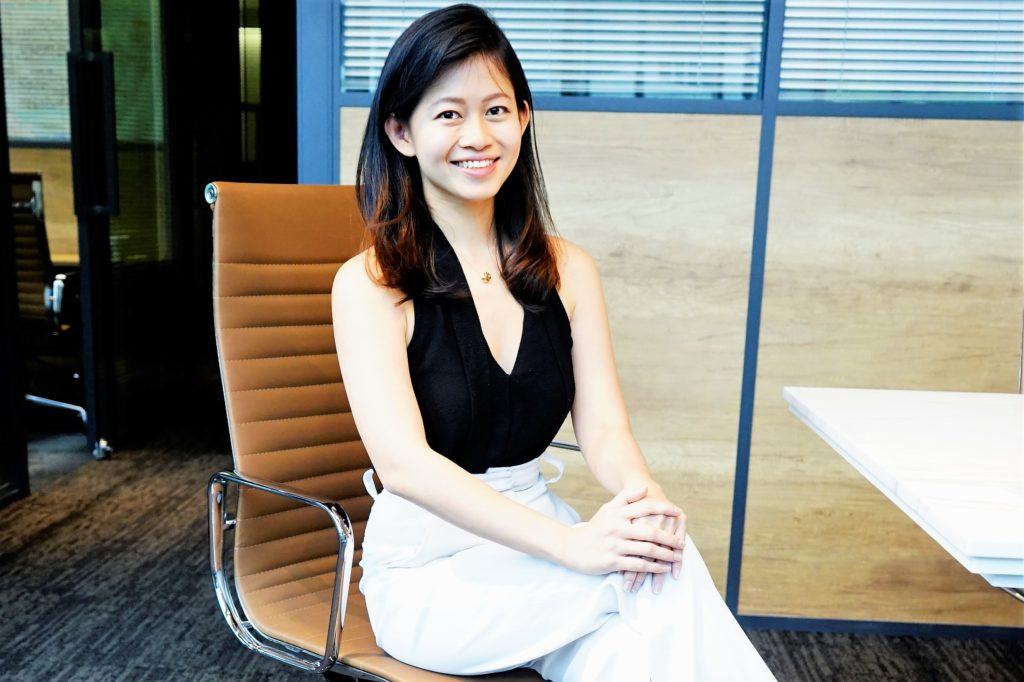 Ee Ling, CEO and Founder of Smarter Me
The inspiration behind Smarter Me
Before starting Smarter Me, Ee Ling worked as an investment banker at Merrill Lynch and CIMB for over 10 years, specializing in the consumer retail and technology before she decided to leave in 2016. She left for two reasons: 1) She saw a huge demand and potential in the use of technology and 2) Being a mother of two girls, she saw an alarming gap in the education industry in preparing her children with the relevant competencies needed for a technology-changed future.
Bridging the gap between skills taught in school and skills required in the real workplace
Education system hasn't changed in the past 200 years, despite the free $500 credits given to each Singaporean adult for them to "upskill" themselves. In Singapore, there are over 300 local schools, but only 10 of them have entrepreneurship classes and only 50% of schools in Singapore have coding taught to the students - even so, it's only 10 hours a year. In school, students are often taught to excel in exams and subjects they are doing without actually applying the knowledge into practices. They were never really taught to be entrepreneurial and experimental, and the mindset of "trial and error" was never really instilled. Instead, the reason for top-rank performance in class by the outstanding students was mainly due to the obligation to "survive" rather than through passion, which is one of the core reasons leading to the lack of talent at a workplace.
This is where Smarter Me comes in, to nurture the students through coding, robotics, design thinking and entrepreneurship programs, the four main pillars of its focus.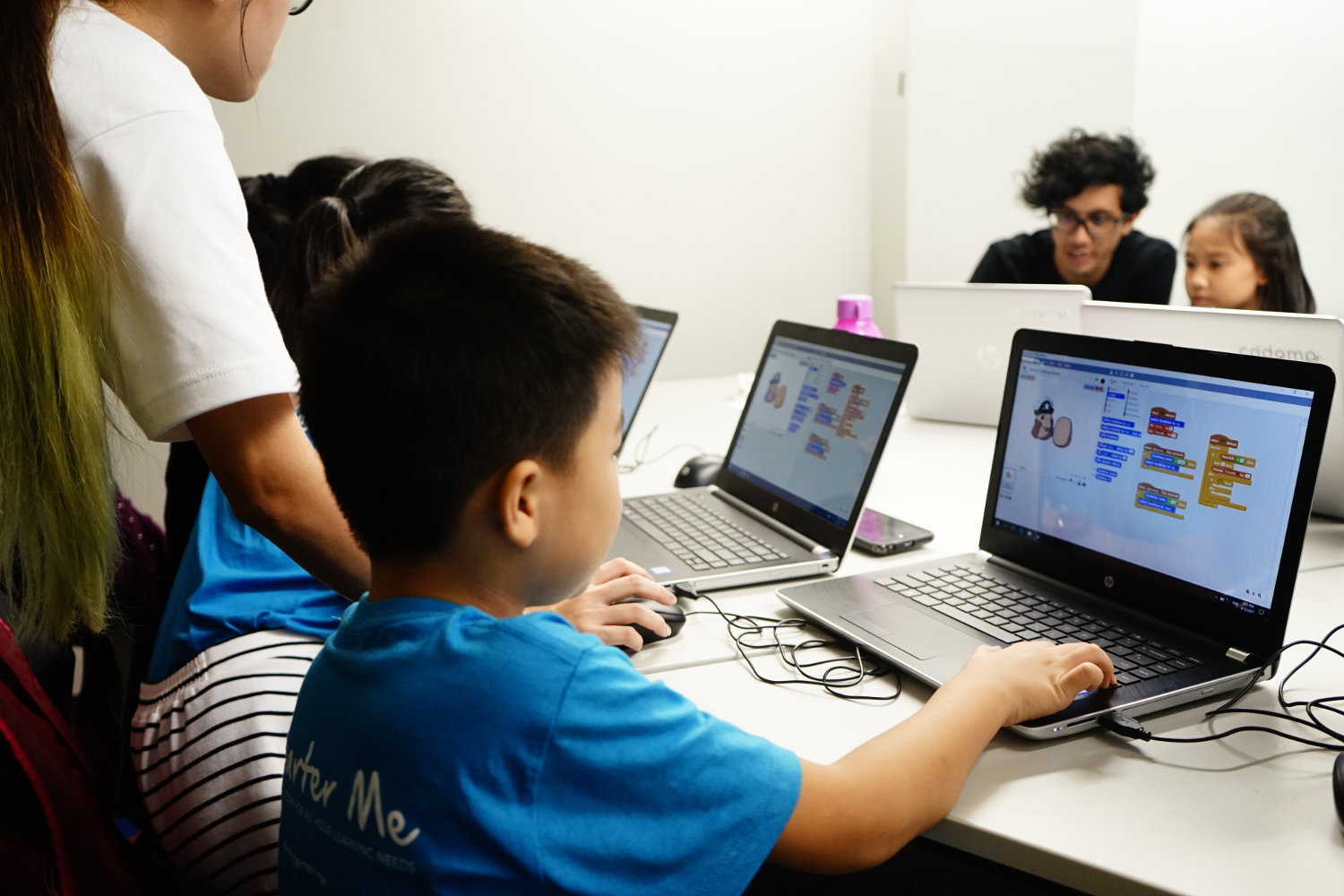 Smarter Me's curriculum
 All these skills shouldn't be taught in a silo. Students should learn how to apply skills and knowledge into practical uses.
- Ee Ling, CEO & Founder of Smarter Me
The programs are designed for 6-17-year-old students, through live online classes and offline learning through holiday camps. Having designed its own curriculum around Skillset, Mindset and Hardset, Smarter Me does not simply equip the students with mere coding skills, but also extends to a problem-solving mindset and innovation. This is why all of its instructors come from a diversity of entrepreneurial background and successful startups. For instance, design thinking is taught by an instructor from Grab, and entrepreneurship classes are taught by a serial entrepreneur. Unlike regular tutoring schools, Smarter Me is not just a one-way learning center, but rather, is a platform to connect those learned skills with real business challenges. By occasionally having students rebranding Grab and solving corporate's pain point, students have to first learn the nature of the industry and conduct market research. This works just like a junior level of Hackathon.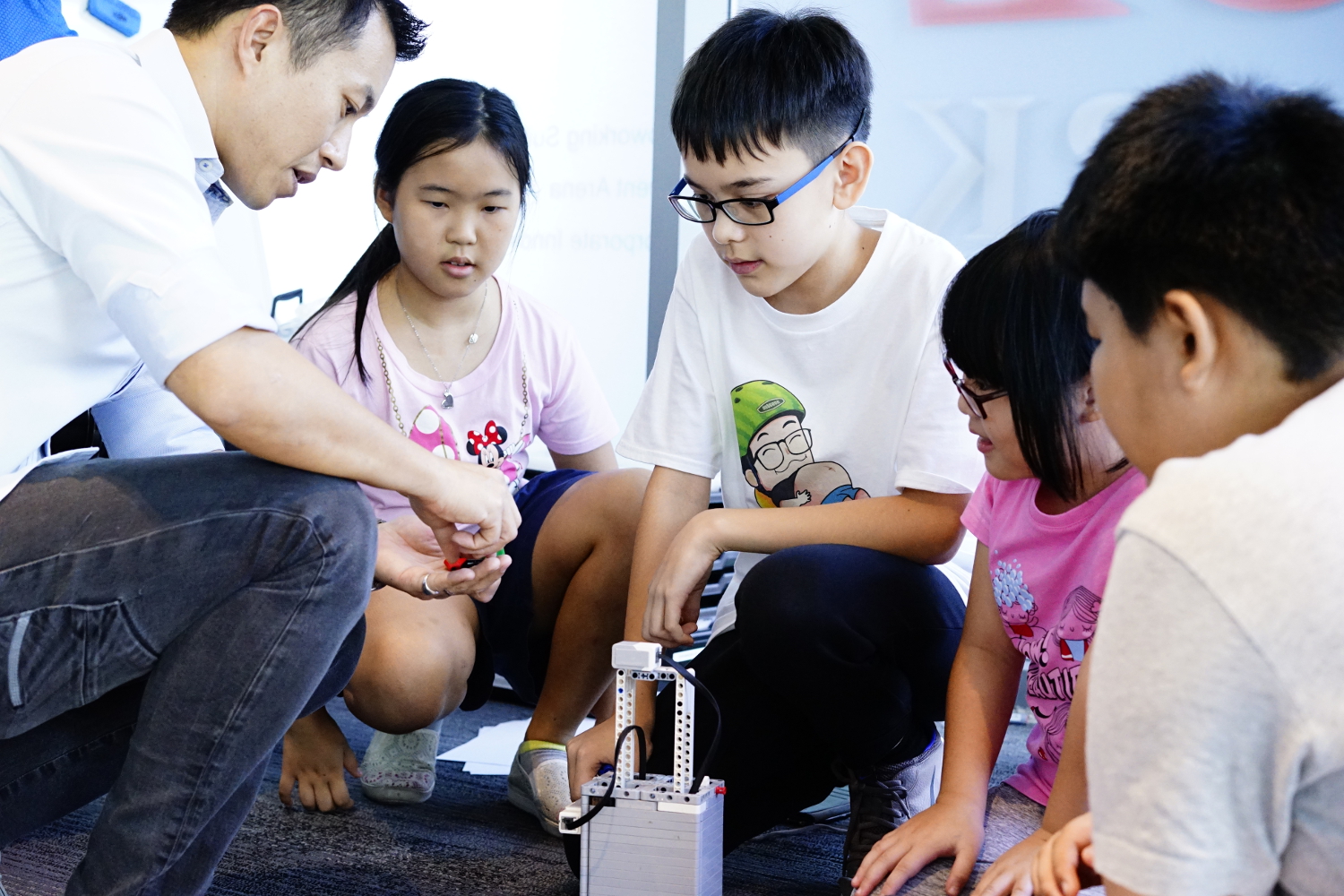 Furthermore, competition for startup ideas is also organized to select the final teams to be flown over to Los Angeles (LA) for the Young Founders Summit. From this year's application, 400 teenagers from 7 different countries across Asia Pacific applied. The 30 semi-finalist teams got to pitch to a live audience in Singapore just last month before the final selected teams get a direct pass to LA and stand the chance to win US$50,000. The winning team will then enter the 2-month accelerator program which will give them the opportunity to bring their ideas to life. The summit serves to inspire the students from a young age and also to connect them to a like-minded community to do something great.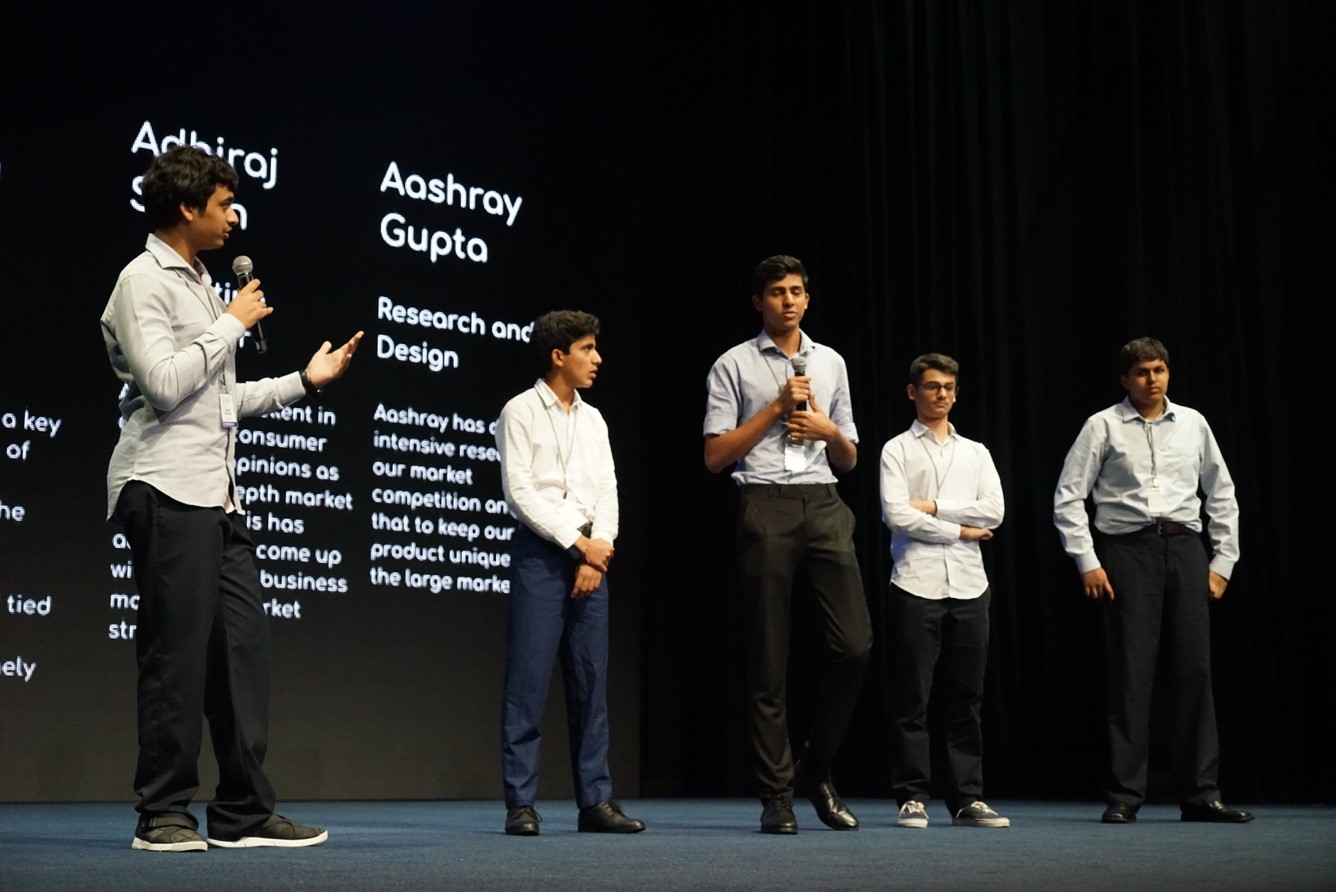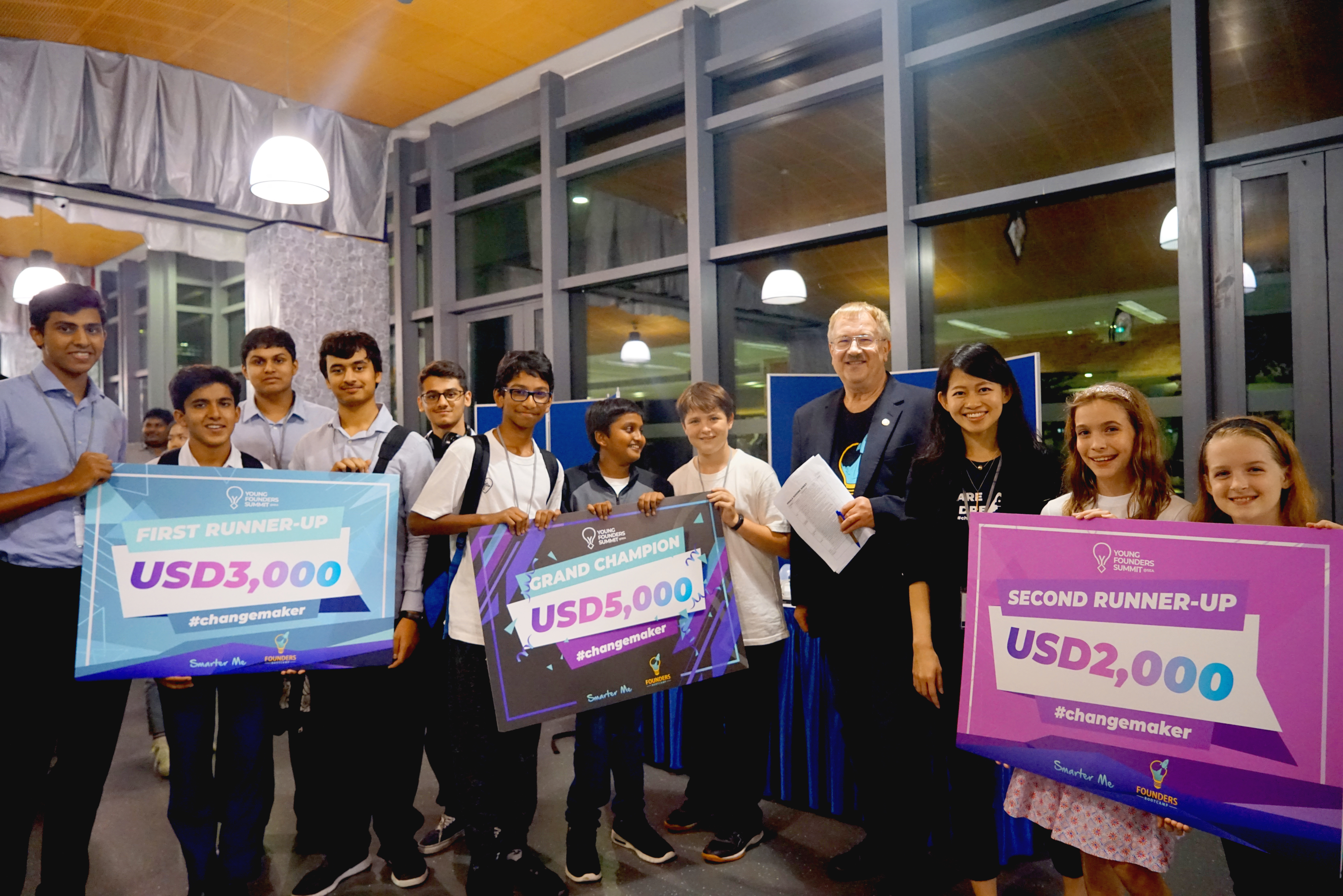 According to Ee Ling, some of the ideas and pitching by the kids are much better than the pitching done by adults around Southeast Asia. She believes potential does not have to come with age, and this summit should be an opportunity given to kids in Asia as a way to tweak their mindset from seeing academic as the only way out to seeing entrepreneurship as a potential future career.
The challenges in migrating traditional education to online learning
When speaking of education, learners can be divided into two groups: K-12 and higher learning. Online learning for university learners has been widely accepted while there are still certainly challenges for the younger age group, with the following three factors:
Infrastructure
Infrastructure is one important thing to enable online learning. In the past 5 years, online learning in the US has grown by 80% and to date, there have been 2.4 million students who've already taken an online course at the K-12 level. But in Southeast Asia itself, the infrastructure is still slightly weak. Outside of Singapore, the internet penetration rate and mobile adoption are still barriers to overcome. In order for EdTech to make sense, it has to be accessible through smartphones. Cities like Bangkok have no problem, but the rest of Thailand still has a lot to work on.
On the other hand, many people think Science, Technology, Engineering and Mathematics (STEM) education has a lot to do with the social economic status and that it's always the wealthier group of people who have access to such education. Some countries like Thailand, Vietnam and Cambodia are still struggling to get English proficiency level up, let alone STEM education. Hence, addressing this social economy gap is important.
Teacher skills
Teacher skill is another challenge for online learning. 100% of the teachers in Singapore are equipped in using information, communication and technology (ICT) tools in classrooms, but this is not the case for countries like Philippines or Myanmar. Whether it is in Southeast Asia or China, there is a growing demand for teacher training as teachers in schools are still not sufficiently trained in transferring the knowledge online.
Mindset of parents
80% of parents in Singapore still prefer their kids to be learning offline, according to a survey conducted by Smarter Me. The main reason is mainly due to the perception that online content does not have good quality when compared to offline learning. These mindsets will take a couple of years to change as parents tend to embrace a change that yields positive outcomes. Despite having a big online component to its programs, Smarter Me is building the hybrid model, consisting of both online and offline components. As seen from the survey, the hybrid model is also preferred by most parents.
The survey is based on a study of 210 parents who send their kids to at least 1 enrichment class, with 65% of respondents being parents of at least one kid aged 6 to 12, and 28% being parents of at least one kid below age 6.

EdTech market in Asia
EdTech global market is expected to hit US$ 41 billion in 2020, with more than half coming from the Asia Pacific and most of the largest deals coming from China. Based on current research, there are over 320 EdTech players in Southeast Asia, with the majority of them in the online tutoring and language learning space, which is also one of the biggest sub-sectors in EdTech.
The largest EdTech players in Indonesia are HarukaEdu and Ruangguru. Both are online tutoring matching platforms which target high school, college and university students. In Vietnam, Elsa, an AI-powered app that makes English learning easier and more personalized, has raised over US$3.2 million for its pre-A round funding led by Monk's Hill Ventures earlier this year. In China, some notable EdTech unicorns are VIPKID and 17zuoye, of which both are online tutoring platform.
In EdTech industry, space has pretty much been dominated by language learning and online tutorials. The next wave to catch is potentially gamified learning for K-12, and followed by STEM education. In China, deals in STEM investment during the first half of 2018 was 2.6 times the deals that were done in 2017.

Future plans of Smart Me
Today, Smart Me has 1,500 users registered on its platform, and they have educated nearly 300 students through the online classes. Through Young Founders Summit, they now have a community of 10,000 students. Smarter Me will be developing its hybrid model at the beginning of 2019 while projecting to grow the community of students, teachers, entrepreneurs and corporates. Through online classes, holiday camps, competition and regional expansion to Malaysia and Indonesia, its ultimate goal is to connect 1 million users on the platform by 2020.
Credits: TechCrunch