Pinya Nittayakasetwat, co-founder and CEO of GET at Blognone Tomorrow talks about the role of ride-hailing services in Thailand and reveals how GET plans to compete with those in the market such as Grab and Line. 
Thailand is rather a lucky country because it has attracted many foreign companies to make huge investments in the kingdom.  However finding success in the market is hard and challenging because there is a need to understand the unique culture and customs of Thais.  That is why Thailand's response to new concepts may be slower than other countries and foreign companies may see return of investment that is less than what they had initially hoped for.  Players end up entering the market and exiting quite quickly, leaving consumers with little choice.
To show how interesting Thailand's market is let's take a look at the ride-hailing business.  Even though 70% of Thais use smart phones and more than half of of the users shop online via their phones, only 3.6% use ride-hailing services.  Why?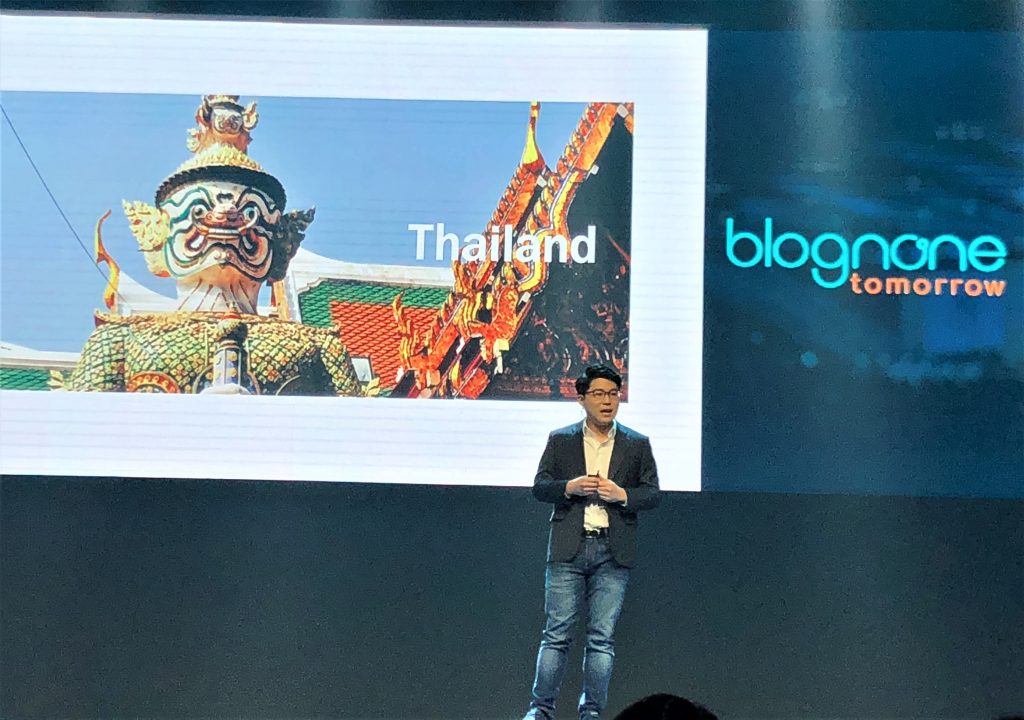 Pinya says the main reason for this is because the ride-hailing business came from overseas and Thai laws have not changed to support such business.  There is more pressure with the resistance of traditional transportation providers that has deterred commuters from using the new service out of fear.
The solution according to Pinya is Thailand needs more than one player in the market in order to make a wider impact.
Everyone knows how hard it is to get around Bangkok's notorious traffic jams.  A recent research showed that each year Bangkokians spent an average of 1 month and 3 days per year on the road.
With opportunity in the market still for new players and 96.4% of the market untouched, GET has decided enter the market armed with its determination to understand local consumer behavior and technology to make real change.
The GO-JEK tag team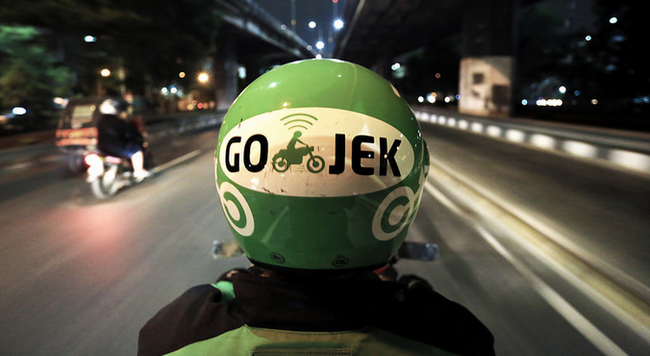 Pinya says there are three main factors that a business needs to know before competing in a race that is full of challenges.
World class technology: Building a strong platform is necessary for a ride-hailing business.  You must be able to provide a smooth experience for the customer from when they call for a ride to when they pay for it.
Funding
Company culture: The company really needs to understand localization.
These three factors were made possible with the collaboration with GO-JEK, an Indonesian ride hailing and delivery provider that is ranked number 1 in Southeast Asia.  It has over 20 services and has up to 98 million downloads.
Go-Jek executives understand how important localization is and is ready to expand into other countries by adopting new names and partnering with locals in order to truly answer the needs of local consumers.
Nadiem Makarim, the CEO of Go-Jek says "The most important thing is not just about growth, but the passion to create something that benefits people the most."
Success is not measured by the amount of traction, but how big of a social impact you can make.
Localization: Meeting the needs of the Thai consumer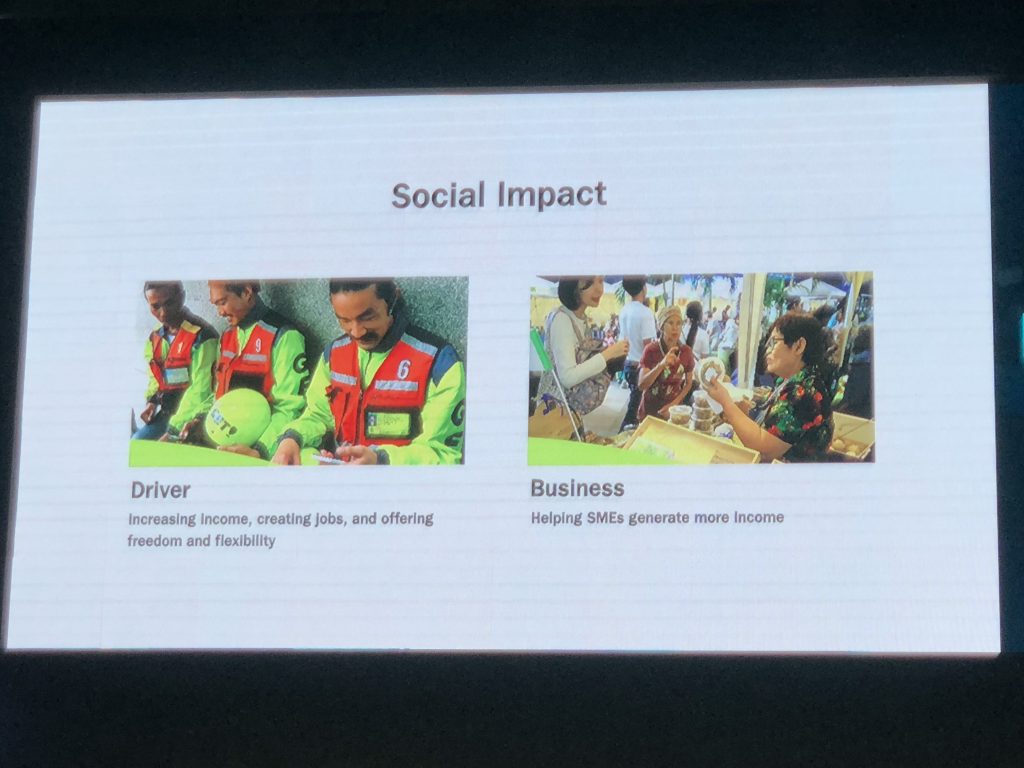 It looks like GET is learning from the mistakes of competitors as it sees entering the Thai market as giving new options for consumers.  It is also working to build relationships with local transportation providers such as motorcycle taxis and giving them support.
Having had such a close relationship with motorcycle taxi drivers since he was young, Pinya does not want to have their livelihoods be disrupted and taken over by technology.  This is why he has set up a team to research ways to communicate efficiently with local drivers so that GET can support them in adapting to the new digital age.  They would be able to earn more money, have good welfare, and have the freedom to manage their schedule.
Localization is not just about translating language, but it is making the whole company, from the executives to policies fit with the behavior of Thai service providers and commuters.
We will now have to wait and see if GET will be able to truly offer new options and meet the needs of consumers better than its competitors with its official launch coming soon.