Google Developer's Launchpad Mentor Bobby Liu says the key for startups and corporation innovation in staying relevant with AI, ML, and blockchain, is to collaborate rather than going out on your own. 
Buzzwords of Artificial Intelligence (AI), Machine Learning (ML) and blockchain are fast becoming common terms for any entrepreneur starting out, but do people or governments really understand them?
Bobby Liu, a mentor at Google Developer's Launchpad, an accelerator program of Google that supports startups with a 6-month mentorship, says it really depends where you are and what type of business you are doing.  As the senior director of Topica Edtech Group, a leading online education provider in Southeast Asia, Liu has worked in five different countries on supporting ecosystems and startups.  He successfully initiated Hub.IT, a co-working space and incubator and assisted the government in Vietnam in building the country's entrepreneurial ecosystem.
Liu says programs like Google's continue to be important to various regions developing its own tech ecosystem.  It is going to be a long time before AI and ML become common terminology for the average consumer.  It is going to take even more time for startups to be able to use it as an "off the shelf" product instead of depending on developing a team of data scientists.
Seeing ML and AI for what they are  
The whole concept itself has to change says Liu and governments need to realize this.  One such case was last year when Liu was working with Vietnam's Ministry of Technology to create a tech platform similar to that of Techsauce.  In response to officials suggesting Fintech and AI frontier tech to be considered as verticals he clarified that such categorization could not be applied.
I would call technology such as ML horizontal rather than vertical.
Liu says all these concepts have to be applied across the board to enhance verticals instead of being labeled as one itself.  Slow or fast, the world is preparing itself for such technology.  From his travels he has seen movements in African startups using FinTech to disrupt financial markets.  In Southeast Asia he says it depends on what you are doing.  He says there have been adoptions of blockchains and people in the medical field have become more aware of how technology can change healthcare.
Blockchain technology can't go far by itself 
Liu understands what makes cryptocurrency so unique is that it is trying to be a standalone.  It is trying to be anti-establishment.  However he says,
Nowadays you don't have to go that far.
Cryptocurrency is just the beginning of the world's financial transformation and governments know this.  They are just buying time for the banking system to catch up to it.  Liu believes it may take 10 to 20 years or less, but disruption will full take place and the world will see a whole different kind of involvement bringing about different kinds of reactions.
Disruption may happen in 2 years and when it does you will see pretty ugly stuff happen.
Connecting corporate innovation with startups 
I think Thailand is going nuts on corporate innovation,
Liu definitely giving a thumbs up to Thailand's push for cooperate innovation.  The kingdom to him has really outshined others in the region when it comes to accelerators.  IN contrast to Thailand, there has not been much movement by corporations in Singapore and Vietnam is just starting new accelerators.  In Thailand Liu sees SCB, KBANK, SCG, and DTAC as leading the way.
However he warns that companies would save more time if instead of attempting to create their own systems, they partner with with others to quickly bring about innovation in each sector.
It is just a matter of finding a better way to collaborate rather than trying to recreate.
Definitely a good point for Thai corporations to think about. 
Join us at Techsauce Global Summit 2018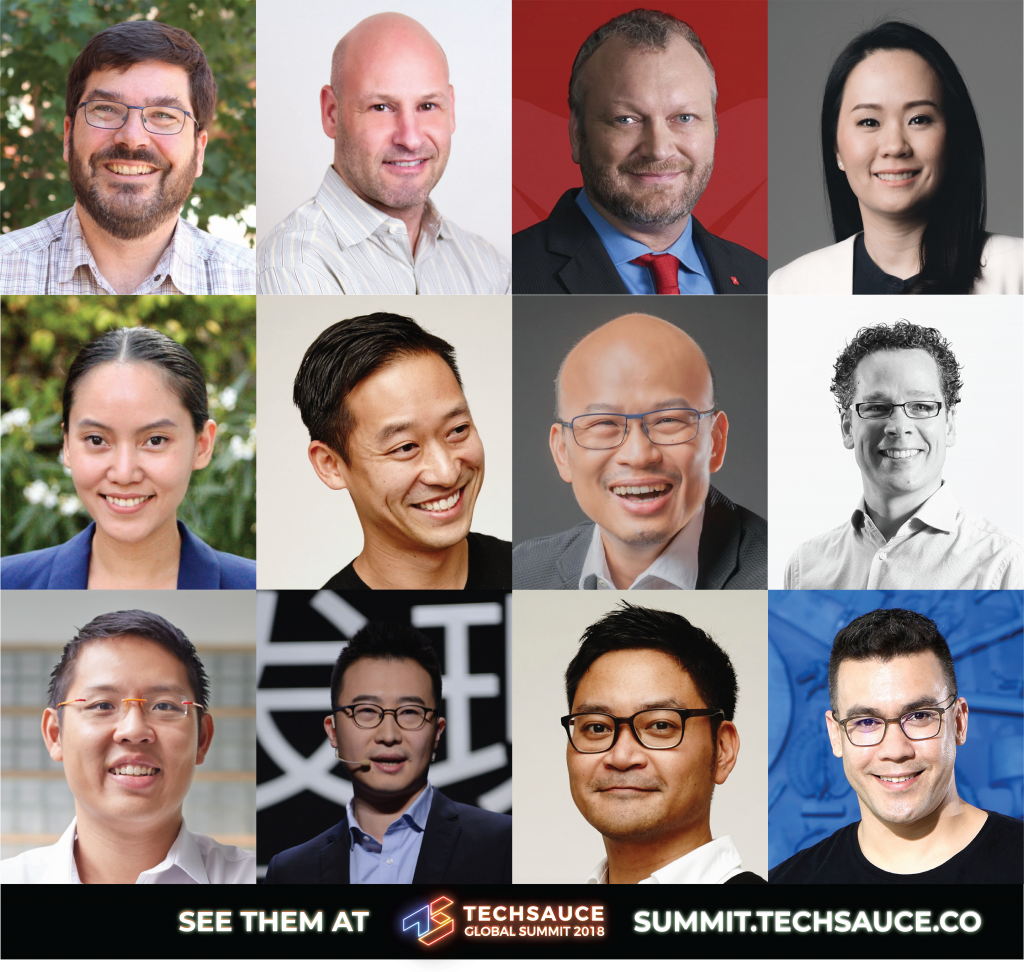 Interested in to learn more about ML, AI, and corporate innovation?  Join us at Techsauce Global Summit 2018 where over 10,000 participants from 30 countries are going to make startup history in Southeast Asia by creating one of the biggest networking event.  We already have super speakers such as Bobby Liu heading to the summit on June 22-23, 2018.  For more information go to https://summit.techsauce.co/