At StartmeupHK Festival 2018 venture investors talk about ICOs, buzzwords, and what lies ahead for 2018. 
In the age of digital evolution we live in, it is definitely an exciting time for fresh young graduates choose to start their own startups instead of climbing the corporate latter like their moms and dads.  However just because you know how to make an app or have a brilliant idea, does not mean you will immediately become a unicorn.  Success is especially tougher nowadays, as the bar is raised as ecosystems get stronger and venture capitalists or VCs increase their process in weeding out the good from the bad.
So here's a heads up for all of you starry-eyed startups on what VCs really think of you when you come knocking at their doors.
At this year's StartmeupHK Festival 2018 panel discussion on "The latest trends and challenges for early-tech venture investors around the globe" there was:
Judith Li, Partner, Lilly Asia Ventures
Lilly Asia Ventures is a biotech venture capitalist company dedicated to venture capital investments in the life sciences and healthcare sectors in Asia, particularly in China.
Bonnie Cheung, Venture Partner, 500 Startups
Since its inception in 2010, venture capital firm 500 Startups has provided hundreds of millions of investment dollars, acceleration programs, and support services to thousands of entrepreneurs in over 60 countries.
Michael Lints, Partner, Golden Gate Ventures
Since 2011 venture capital firm Golden Gate Ventures has invested in over 30 companies across more than 7 countries in Asia.
Here are their answers to some of the 4 top issues in the startup world.
1. If you are getting into ICOs, you better have a "real" business case
Everyone has definitely felt the tsunami of Initial Coin Offerings or ICOs, but will it last?  According to Michael, it all boils down to whether you have a really business case.  Is there a real timeline for development?  The ultimate question an ICO startup has to answer is:
How can your ICO add value to the ecosystem?
If you can answer that question and follow through, then you stand a chance.
These short term gain investments are also not expected to affect investments in longer term investment commitments according to Judith.  Judith coming from the healthcare industry does not feel threatened by the increase of short term gain investments as it can offset the longterm term commitment of investment in her sector.  With a drug having to wait 8-10 years to get approval from the Food and Drug Administration (FDA), investments in health startups is counter cyclical.  You get your returns at the end.  So if Judith were a limited partner, she would mix investments up.
I would want some shorter term gains, but maybe more volatile and then I would counteract that with a fund like ourselves.
2. Accelerators are still valuable 
With corporations waking up to the reality that startups are part of the future way of doing businesses nowadays there is an overload of accelerators.  Whether it be rich families in Hong Kong or mainstream cooperations trying to find solutions, there seems to be a sense that there are more VCs than potential entrepreneurs.
Bonnie of 500 Startups agrees and this is why her company makes a conscious decision not to have too many accelerators all over the place.  After running 23 batches Bonnie says the biggest lesson learnt was it is all about the people applying.  With only 20-40 companies being chosen from 1,500-2,000 applications, there is a rigorous process.  There are 3 main criteria.
1. We need to understand they are playing in space where we see a huge potential.
2. The team has the right background and the conviction to execute.
3. They also are very coachable, meaning we can add value during the 4 months."
Investors really need to be sure that startups are ready for growth.
A lot of founders are starting to find that with liquidity and with a vast base of international active investors comes a lot of issues they are not ready to deal with either because essentially you are pushing a lot of young teams to become companies from day 1.
3. Buzzwords are still hot 
AI, ML, and now ICOs, buzzwords come and go, do we really need them?  Golden Gate Ventures's Michael says yes we do need them
Buzzwords do matter.  Buzzwords are what keep us VCs busy at lunch time.
Judith agrees.  This is especially true in the health industry where complicated terminology may get in the way of startups getting their foot in the door.  This is why in recent years many have been tying their businesses with the buzzword, immuno-oncology or I-O, which is the equipping of your body's own immune system to fight cancer.
One of Judith's companies, Tmunity Therapeutics, which uses technology to cure kids with certain types of leukemia, was able to raise $100 million with this buzzword.  Without this kind of buzzword creating the right momentum, Judith says their success would not have been possible.
4. When it comes to ASEAN and China, it is all about who you know
All three VCs agree that its is all about who you know when it comes to entering the ASEAN and Chinese markets.
Sourcing is a secret sauce for any VC.
For Judith, there is the debate of;
Do you bet on an awesome market mediocre management team or an awesome management team in a mediocre market?
To her, the two actually kind of go hand in hand.  If you have an awesome management team, it would know when to pivot from mediocre markets to find the right entrepreneur.
It's all about that one entrepreneur.
For Bonnie, it is about the team.
A team with cofounders that can think and act fast and know their customers from the back of their hands because this is what will enable them to adopt with the market and grow their company.
Be a part of the future at Techsauce Global Summit 2018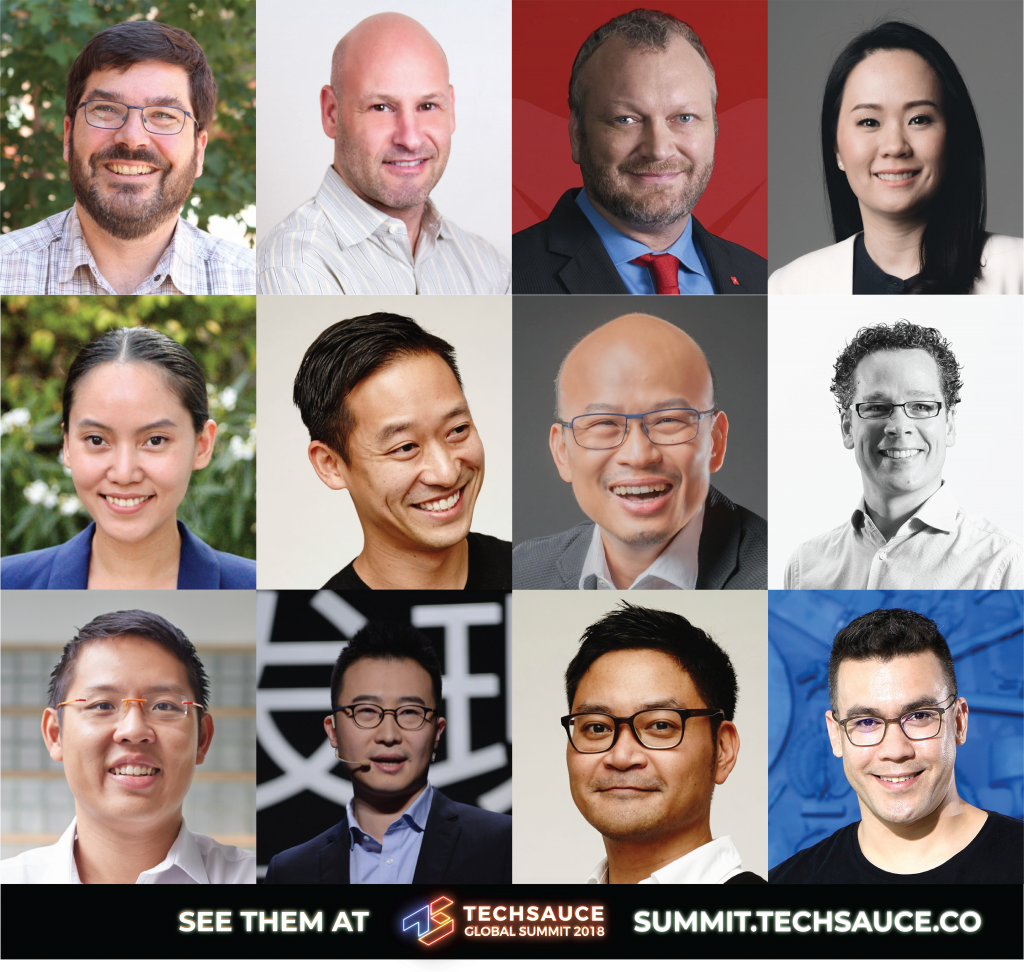 This year's summit at Centara Grand, Central World is going to be bigger than ever with over 10,000 participants from over 30 countries addressing these issues and more.  Join us by getting your tickets at https://summit.techsauce.co/